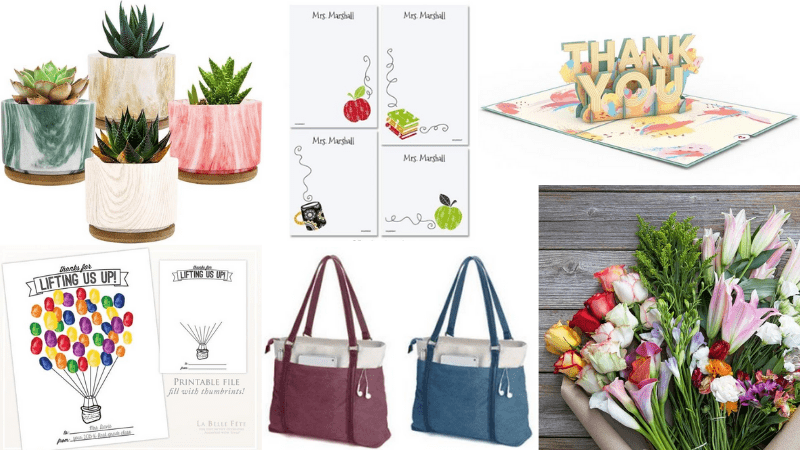 The chaos of the 2020-2021 school year is almost over. But before you think about summer vacation, why not consider giving the teachers in your life end-of-year teacher gifts? They deserve it! Whether you're a room parent, a fellow teacher, or a parent looking for gift ideas, we've gathered a bunch of gifts that fit every budget.
(Just a heads up, WeAreTeachers may collect a share of sales from the links on this page. We only recommend items our team loves!)
1. Thank You Note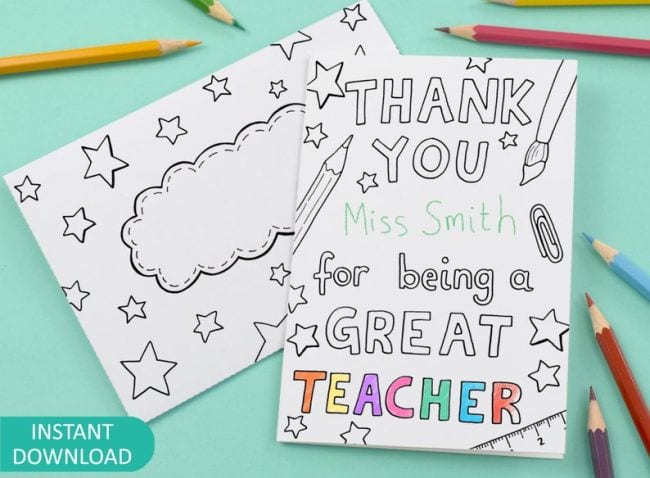 Never underestimate the importance of a heartfelt thank you note! Students can create their own, or you can buy this printable card that lets them add color and add their own message.
Buy it: Colorable Teacher Thank You Card/Etsy
2. Lovepop Thank You Card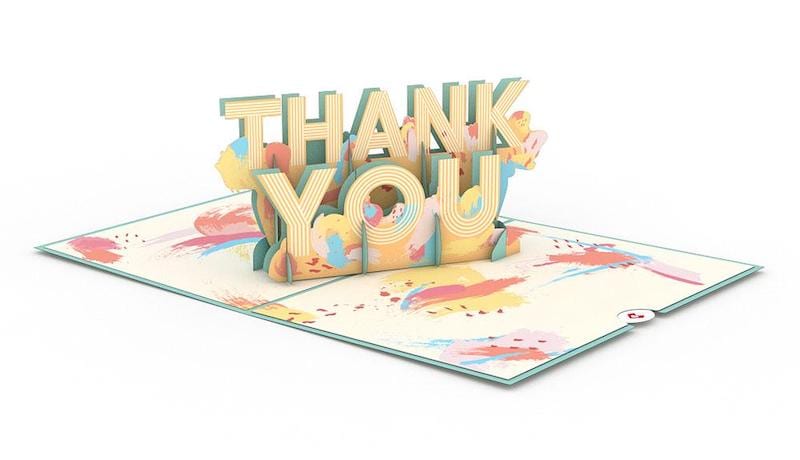 Want a Thank You message that's also a sweet keepsake? These Thank You cards are stunning! A pull-out insert provides a place for a personalized message.
Buy it: Lovepop Thank You Card
Discount: Get five cards for $50 with code: 5FOR50
3. Gift Cards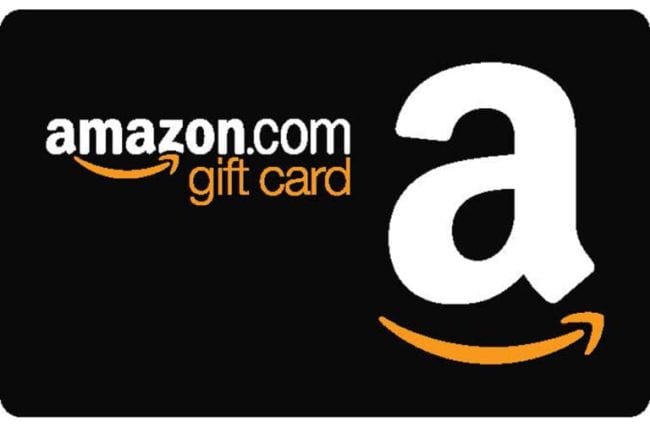 Gift cards are one of the best gifts for teachers because the teacher can choose what they need or want. Amazon and Target are reliable choices, plus check out our full list of favorite gift cards here.
4. Simple Gold Chain Bracelet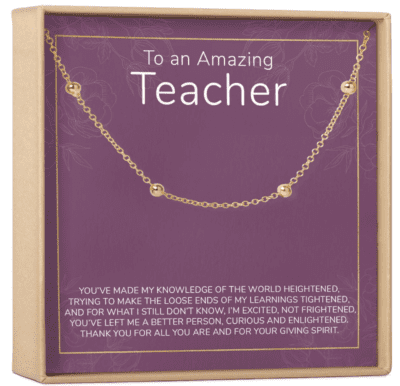 This stunning bracelet is the perfect sentiment for 2021. It's simple and class for any teacher's wardrobe.
Buy it: Gold Chain Bracelet/Etsy
5. ABC Bangle Bracelet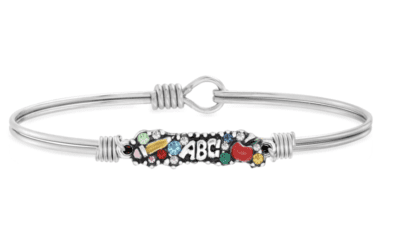 A little more casual and perfect for an elementary school teacher, this adorable bracelet with colored stones comes in gold or silver. Find other teacher bracelet ideas here.
Buy this ABC Bracelet/Luca & Danni
6. Quality Hand Cream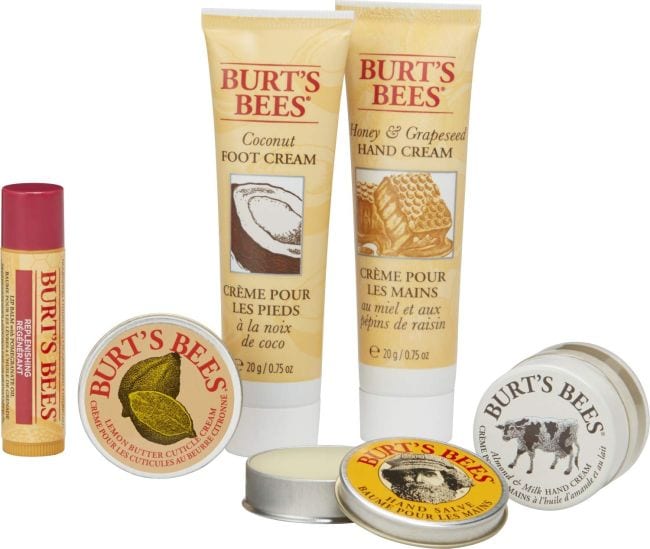 Most years, we'd tell you to skip the bath and body products. These days, though, everyone's hands are taking a beating from constant hand sanitizer use. A good quality hand cream might actually be among the best end-of-year teacher gifts.
Buy it: Burt's Bees Tips and Toes Gift Set
7. Seven Sisters Scones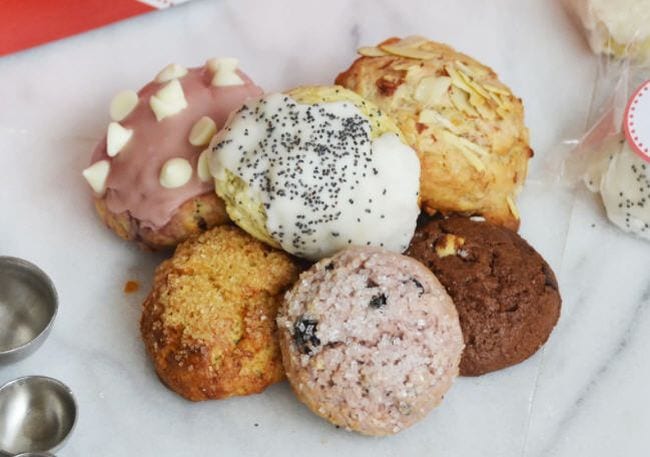 A delicious option for any teacher! These scones come in sweet and savory, and you can customize the flavor selections too. Plus, you can save 10% with code: SISTER.
Buy it: Sconie™ (Mini-Scone) Sampler/Seven Sisters Scones
8. Easy-Care Plants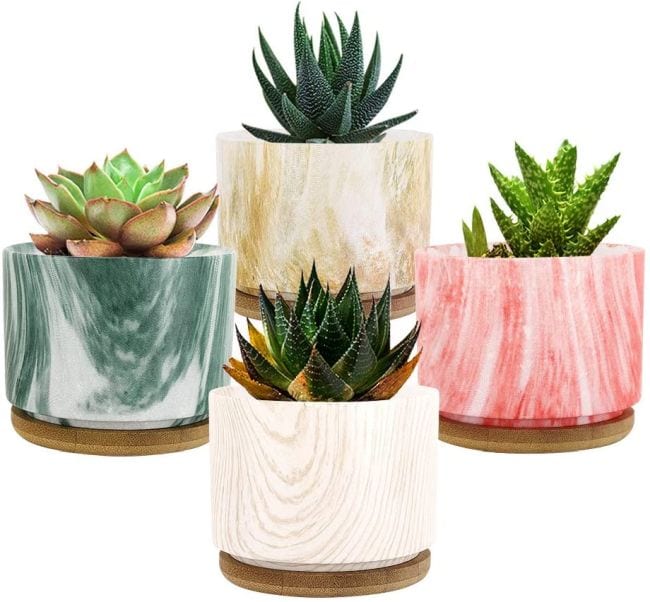 I don't know about you, but I love plants around the home! These are perfect for summer, and then they can bring them to decorate their desk come fall. For more ideas, see our favorite plants for the classroom here.
Buy it: Lewondr Succulent Pots, Set of 4
9. A Tote Bag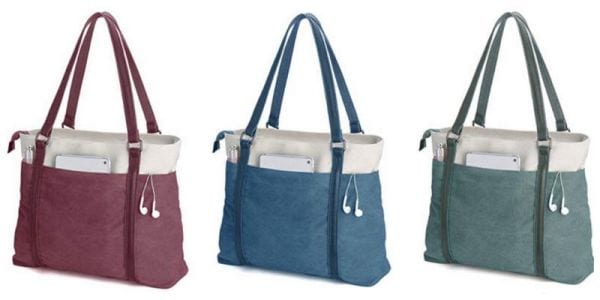 Teachers carry a LOT of stuff back and forth to home. Help them pack up their classroom in style with this basic tote with lots of external pockets! It comes in several colors, and multiple teachers gave it 5-star reviews. Find other teacher tote ideas here.
Buy it: Tote/Amazon
10. Customized Keychain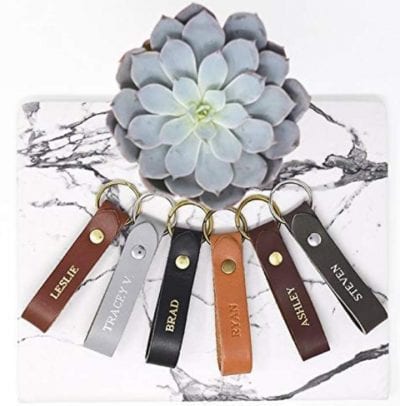 Teachers are never from their set of keys! This handmade leather option, customized with their name, is a perfect end-of-school gift.
Buy it: Keychain/Amazon
11. Five Minute Journal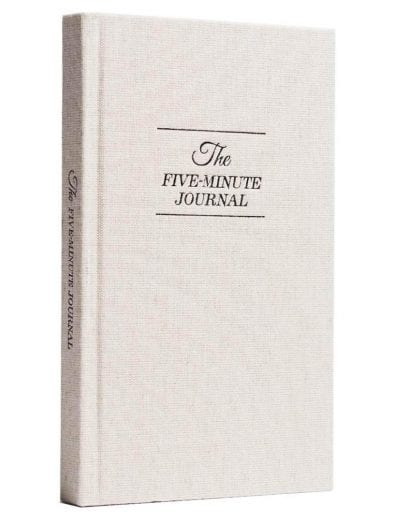 This reflective journal is perfect for teachers. In only five minutes a day, they can start to think beyond the chaos of the year and reflect on all that's happened.
Buy it: Journal/Amazon
12. Customized Notepads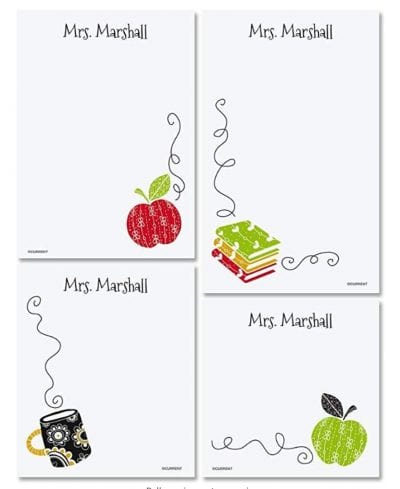 Personalize this set of four notepads for your teacher so they can jot down reminders and ideas with a personal touch.
Buy it: Notepads/Amazon
13. Thumbprint Art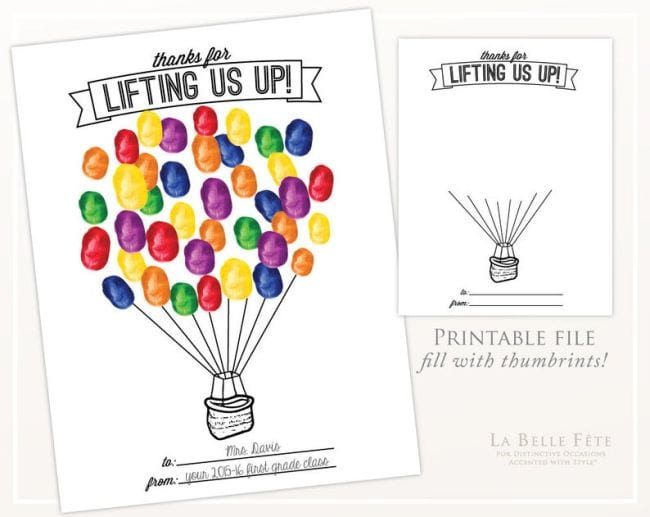 If you're the room parent, this is an adorable idea for a class gift. Each student contributes their thumbprint to make an uplifting keepsake for their teacher!
Buy it: Thumbprint Art/Etsy
14. Custom Video Montage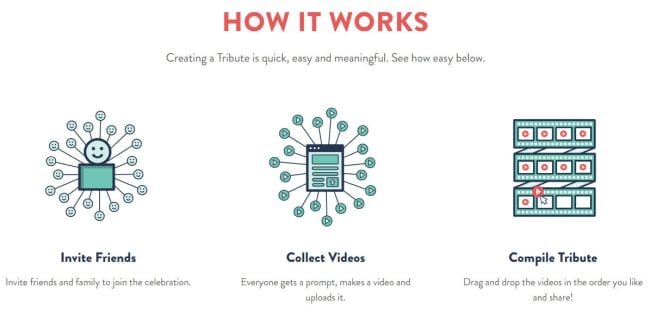 Another great gift for the class. Assemble a video montage with Tribute! Their easy-to-use tools allow you to do it yourself or you can pay a little more and have a professional put together something spectacular.
Buy it: Tribute Video Montage
15. Photo Keepsake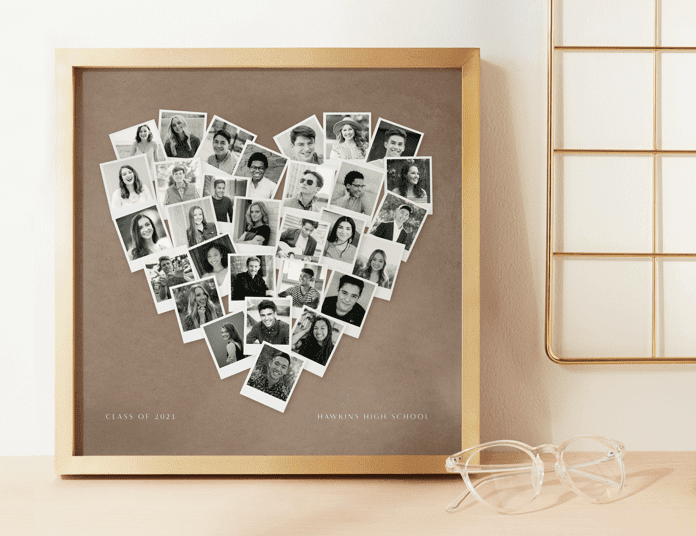 Got classroom photos? Why not make them into a custom photo keepsake for your teacher? It's like a Zoom session for the wall!
Buy it: Photo Heart/Minted
16. Teacher Pens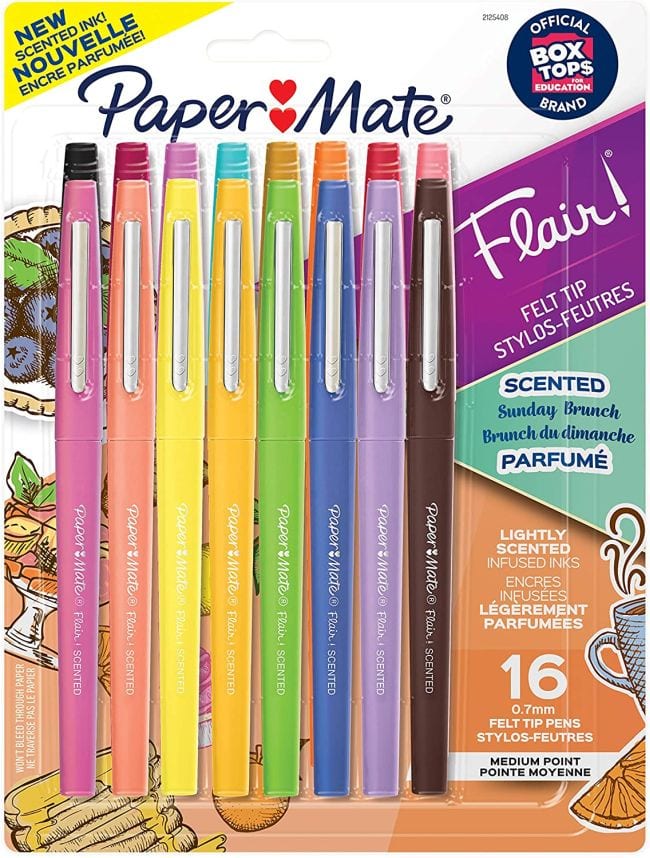 Teachers LOVE pens, and for most, Flair pens top the list. This set comes in cool colors and yummy scents, and they'll use them all summer long! Find more favorite teacher pens here.
Buy it: Paper Mate Flair Scented Felt-Tip Pens/Amazon
17. Fun Office Supplies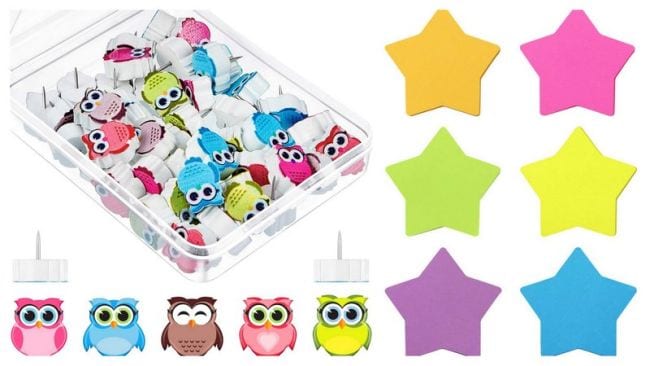 Schools usually give teachers basic supplies, but they'll appreciate these unique ones that show off their personalities.
Buy it: Owl Push Pins or Star-Shaped Sticky Notes
18. Mug Warmer
We never suggest a teacher mug (teachers have plenty of them!), but this one allows all those mugs to be put to use. They can keep their morning coffee and tea hot, all summer long.
Buy it: Mr. Coffee Mug Warmer/Amazon
19. Bouquet of Blooms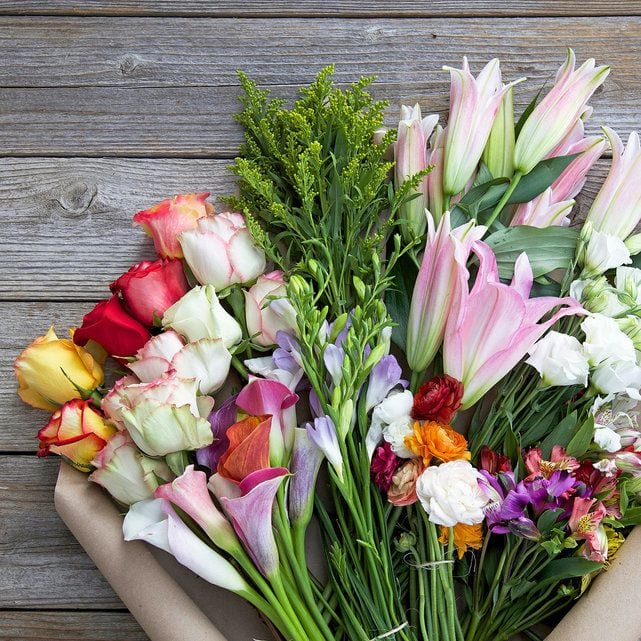 Start the summer off right with beautiful blooms from Bouqs. These flowers are sourced directly from farmers who use sustainable growing practices like minimizing waste and recycling water.
Buy It: Farmers Choice Bouquet/Bouqs
20. Kindle Paperwhite or Fire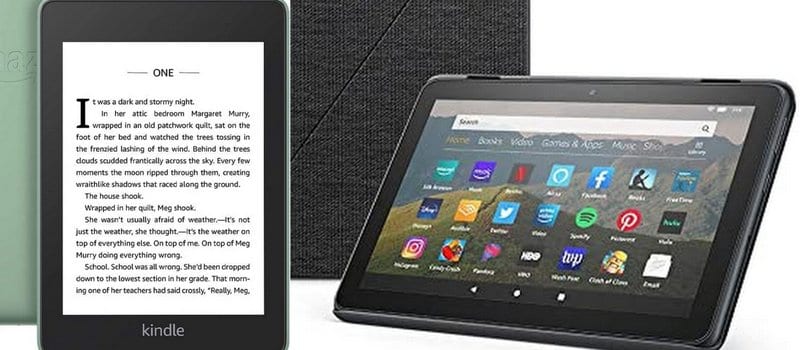 If you're looking to splurge or for a gift from the whole class, the Kindle from Amazon is perfect for teachers. If your teacher already has one, consider a Kindle Unlimited membership.
Buy it: Kindle Paperwhite and Fire HD 8 Tablet/Amazon
21. Baked By Melissa Cupcakes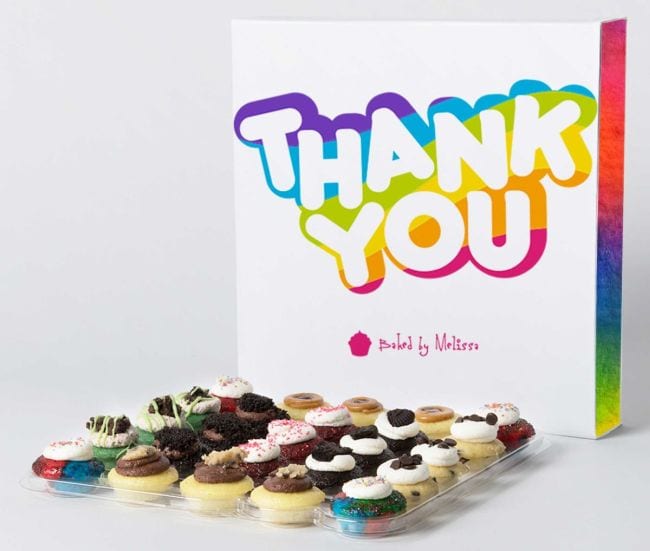 More sweet treats? Yes, please! You can bake cupcakes yourself, of course, but if you don't have the time, try this selection of flavors. There are even gluten-free and vegan options. Check out their latest discount codes.
Buy it: Thank You Cupcake Gift Box/Baked By Melissa
Exclusive Discount: Take 10% off your order, no minimum, with code: TEACH10 through 5/24/21.*
Need more ideas? Try these articles.
What are your favorite end-of-year teacher gifts? Share in the comments below!