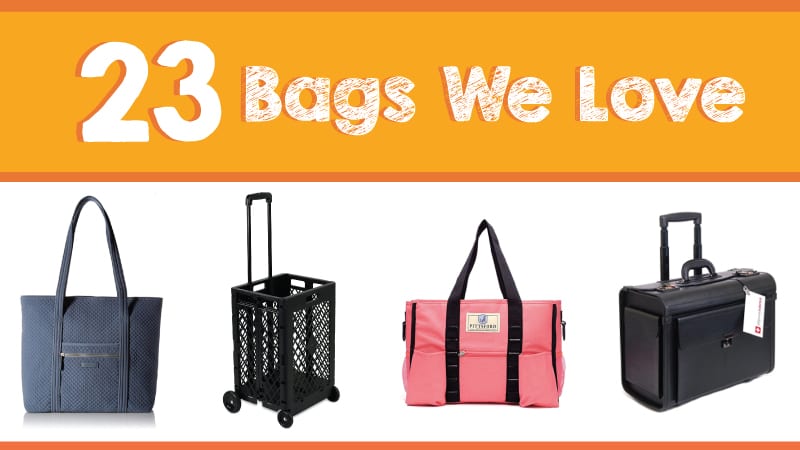 Whether you are lugging a laptop, piles of essays, or hardcover textbooks, every teacher needs a good bag. Finding one bag that can carry it all can be tricky, but we've done the work for you. Here are some of of the best teacher bags to make your commute to school that much better.
Just a heads up, WeAreTeachers may collect a share of sales from the links on this page. We only recommend items our team loves!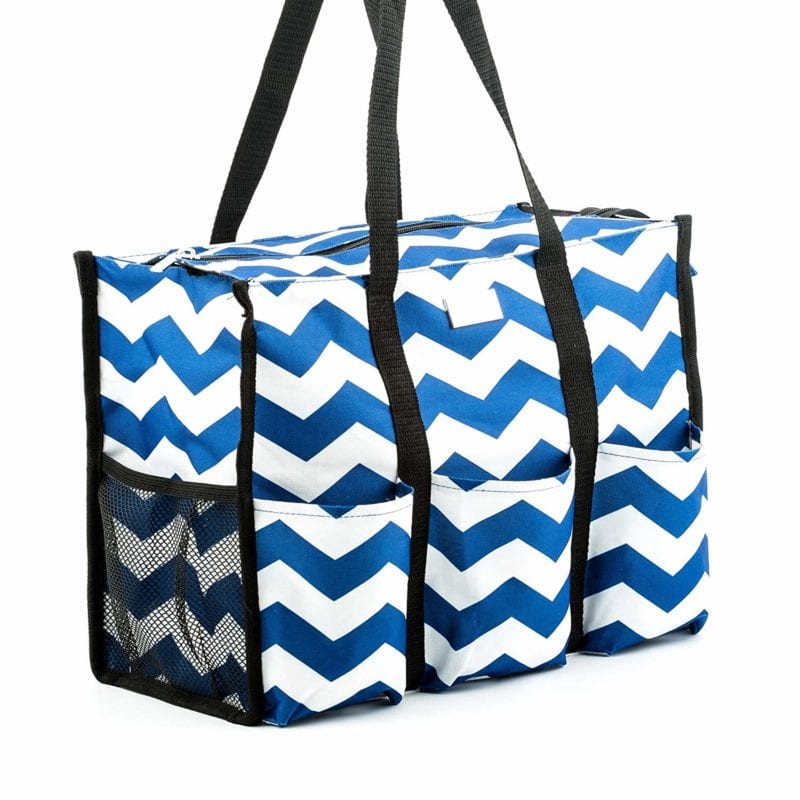 You'll have all the outside pockets you need with this bag. The description says it's perfect for working women, nurses, teachers, and soccer moms. We agree on all accounts. It's also available in several different patterns.
$25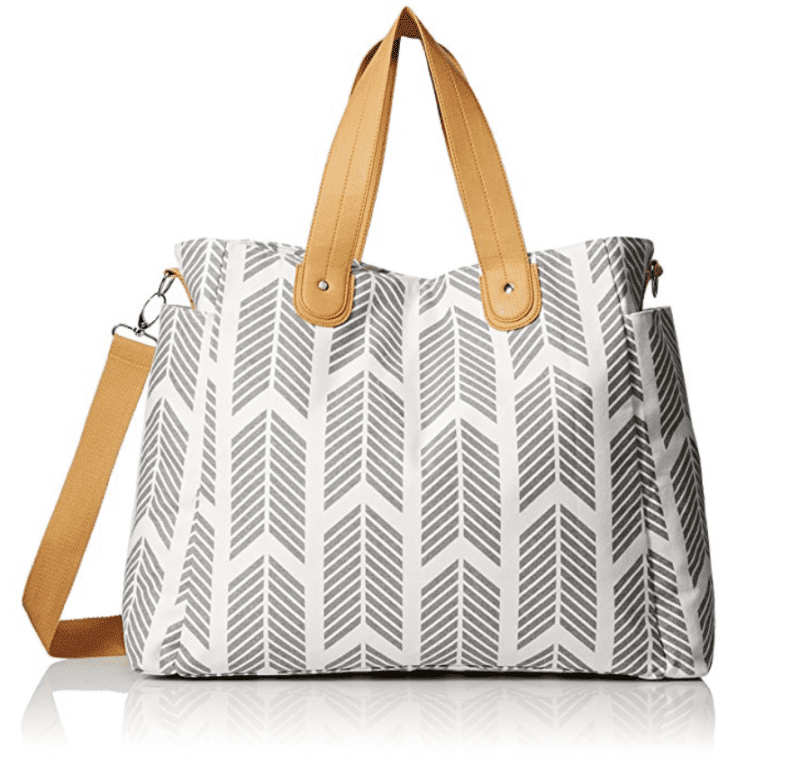 The description says it's also a diaper tote, but we think it'll work just fine as a teacher bag or as a purse. The design is simple, and the bag comes in teal, blue, pink, and other colors.
$37

They are simple and sturdy, and you will love all the different options for patterns. This really is a great catch-all bag that will carry a lot.
$27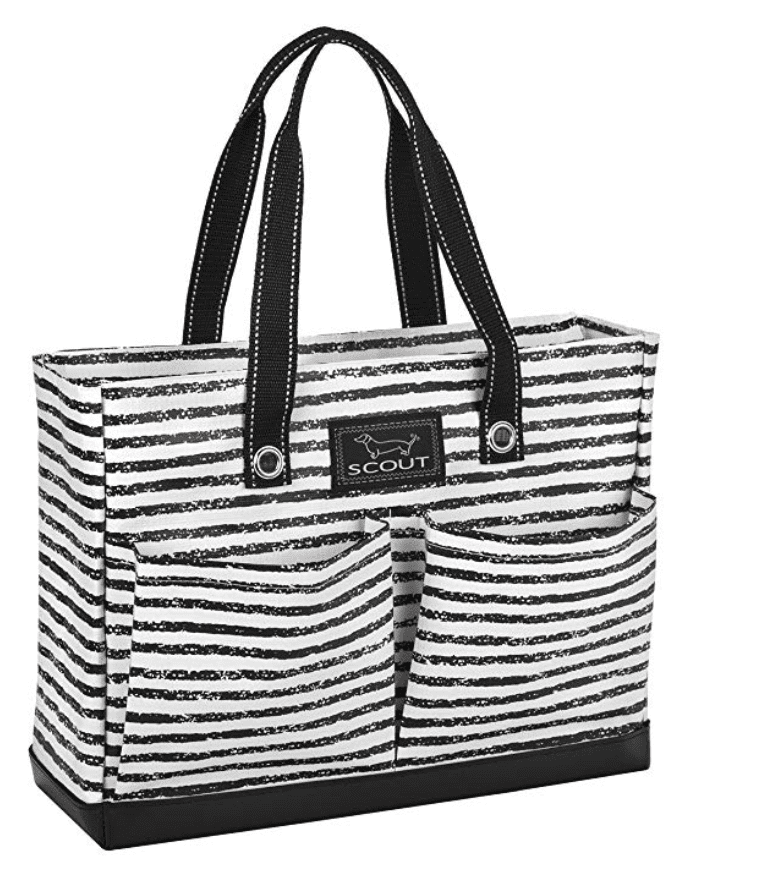 We love the name of this bag, the colors it comes in, and the design. It's not the largest, but we like it like that. That way, you can only take home what will fit in the bag.
$38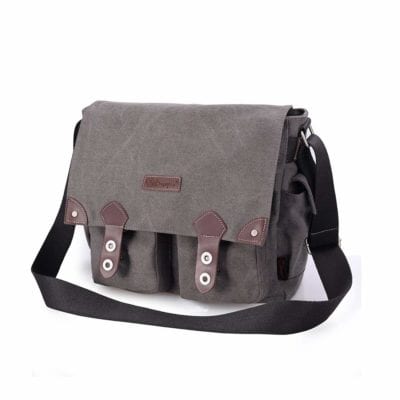 Arrive at school in style with this messenger bag! Made out of high-density eco-cotton canvas, this bag can hold a few binders and a 14″ laptop. The easy-open snap pockets keep your keys and cell phone from being lost in the main compartment. Not into gray? There is also a brown or a two-tone black and brown version.
$32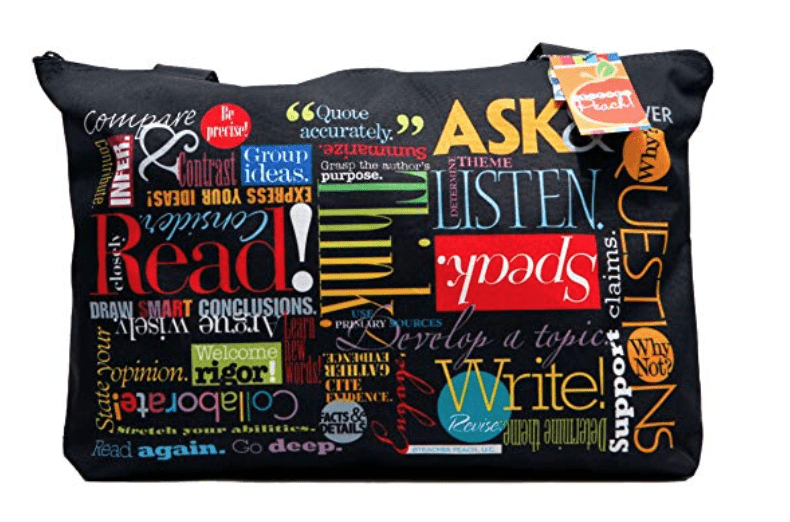 It's perfect for English teachers or pretty much anyone who loves reading and writing. We love all the fun colors.
$19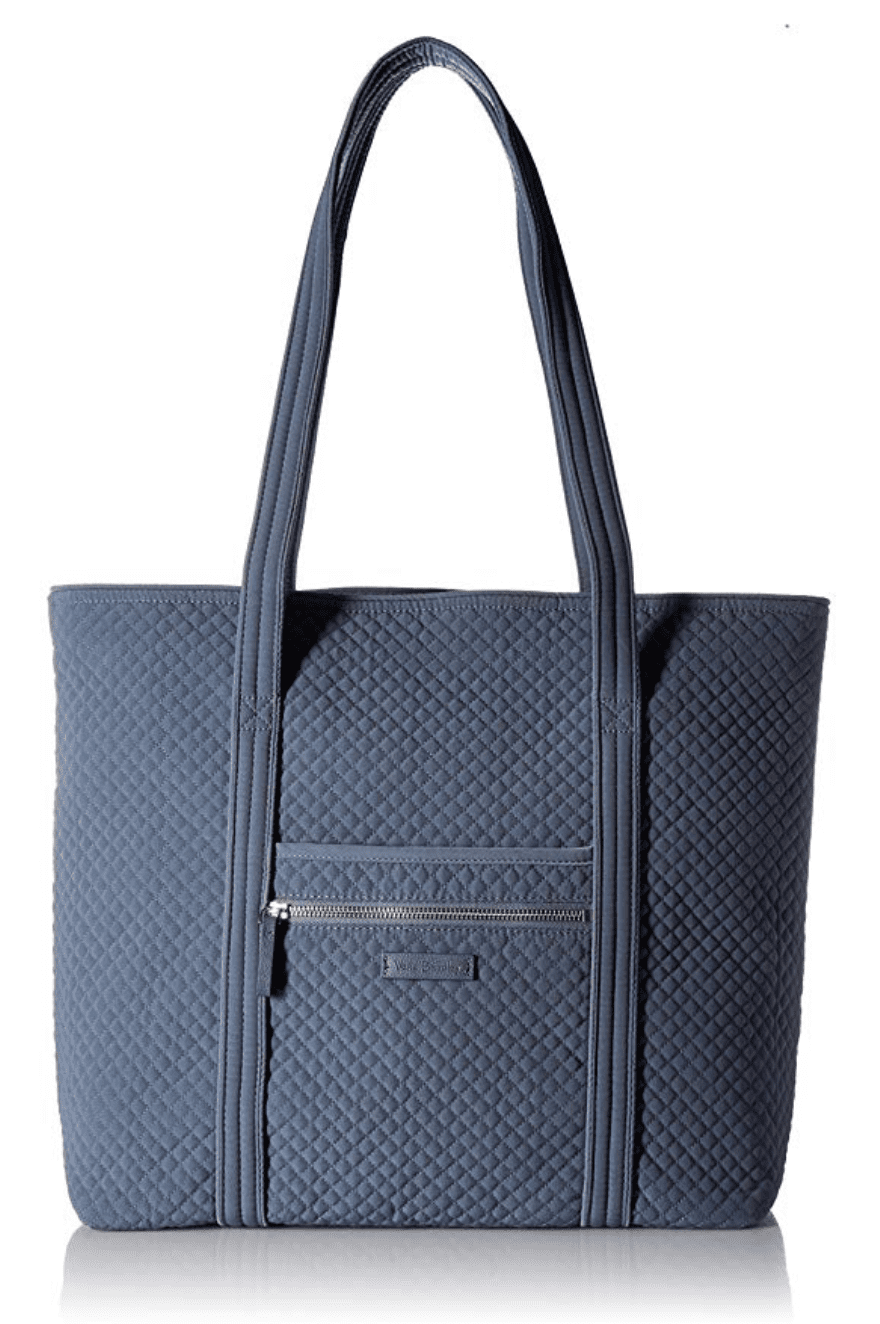 If you're looking for a tote to carry it all, this is it. It's described as the tote with "enough pockets to keep your protein bars separate from your keys," and we understand why. On the exterior alone, it features a slip pocket, a zip pocket, and a hidden top pocket. On the inside, you've got six more slip pockets! Available in multiple colors.
$98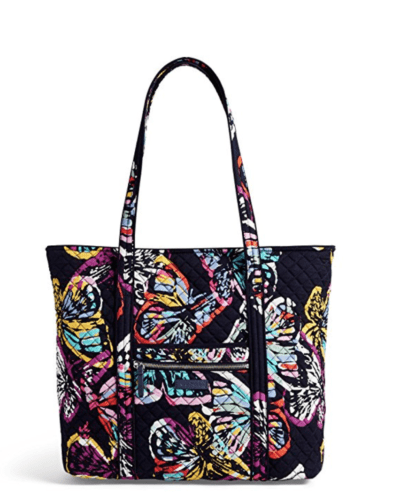 If you love Vera Bradley for the many different patterns, then look for the Iconic Tote in one that matches your style. It's also a good way to score a deal on Amazon. (A lot of times certain patterns are discounted, and you can scoop up a Vera Bradley bag for a lot less than full price.)
$98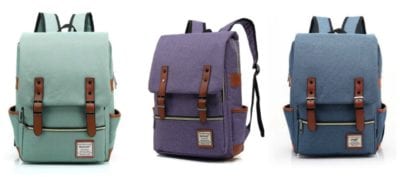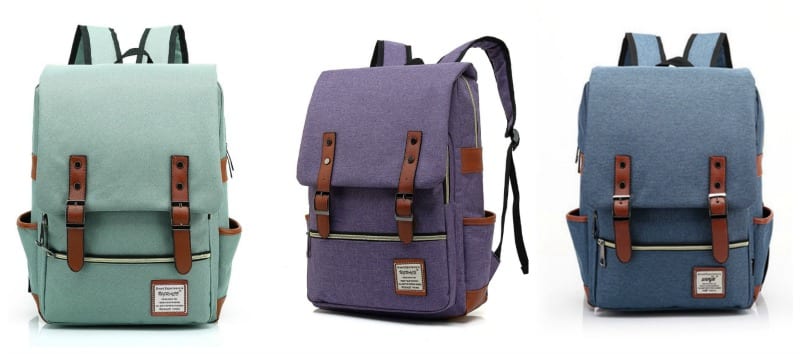 This elegant rucksack is the fashionable option you've been looking for! The main compartment can hold a 15.6″ laptop plus a tablet. Made of tear-resistant Oxford fabric, this laptop backpack comes in five colors, including black, grey, and purple. Here's the best part: You can stash your coffee tumbler in one of the two drink pockets!
$26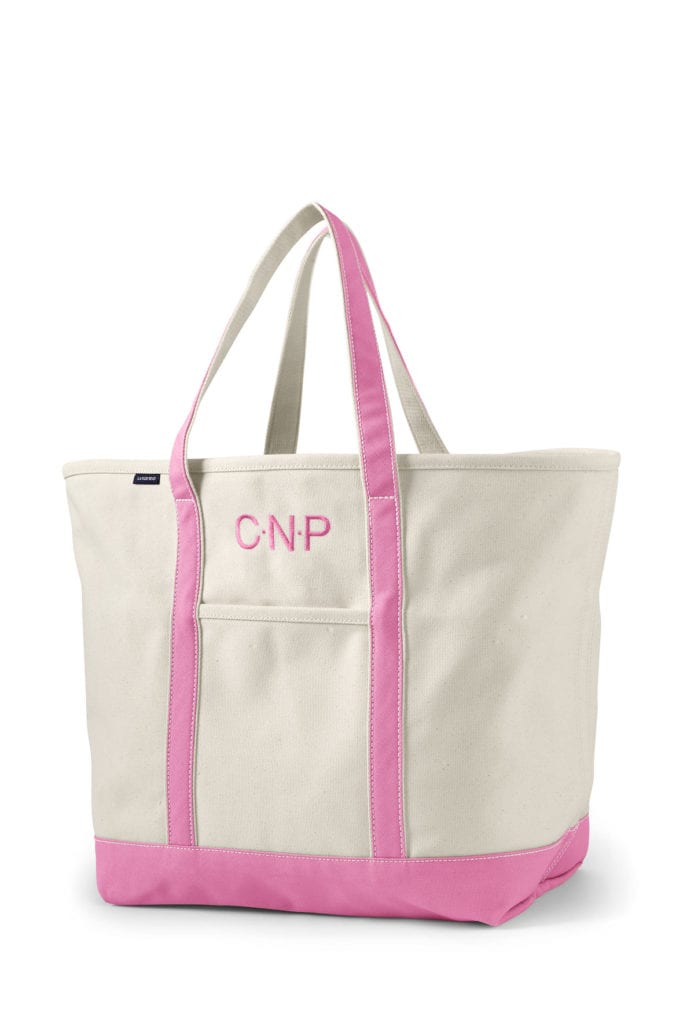 This might be the quintessential classic teacher bag! Huge and water-resistant on the bottom, the bag stands upright even when empty. Unlike other canvas totes, this one contains six spacious interior pockets and an optional zip top. Customize your bag with your initials or your school's logo.
$46 (+ $6 for monogramming)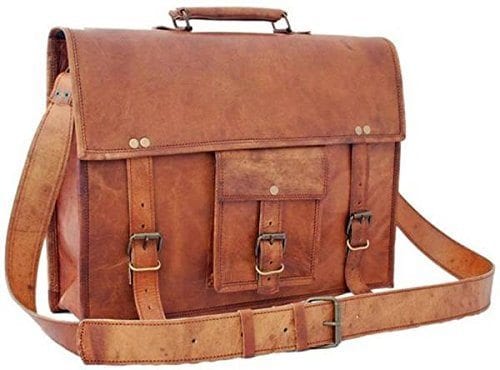 Who can resist the romantic appeal of a weathered leather briefcase? This version is made from handcrafted genuine leather and can accommodate an 11″ laptop (or tablet) and your gradebook or planner. Although this won't accommodate big binders and several books, it is ideal when you're traveling light and need to protect your laptop.
$39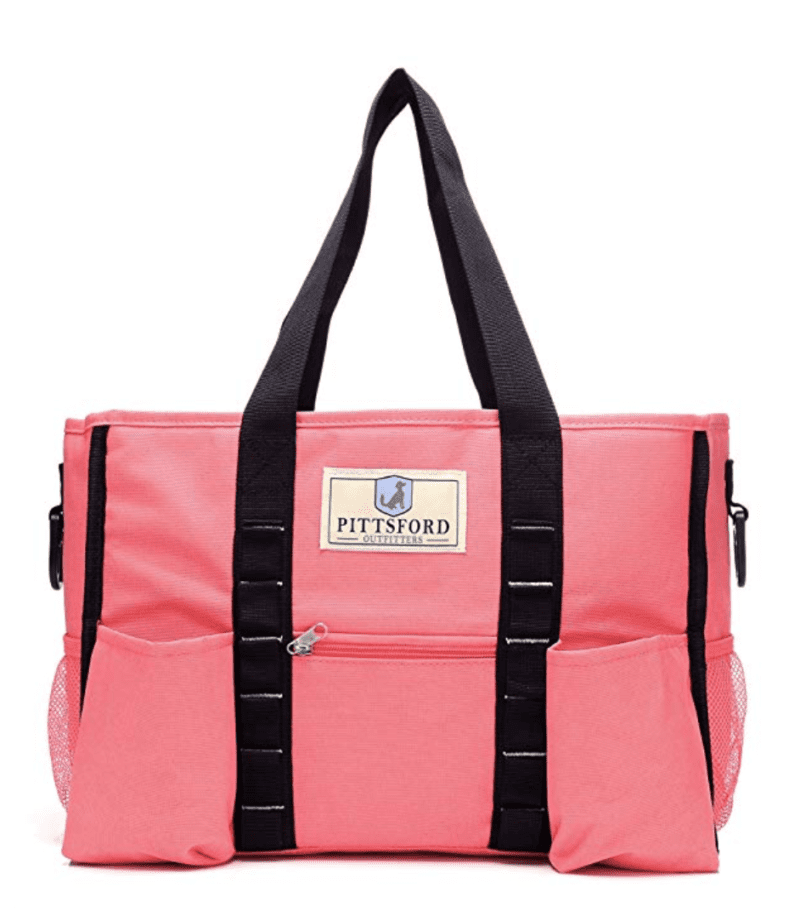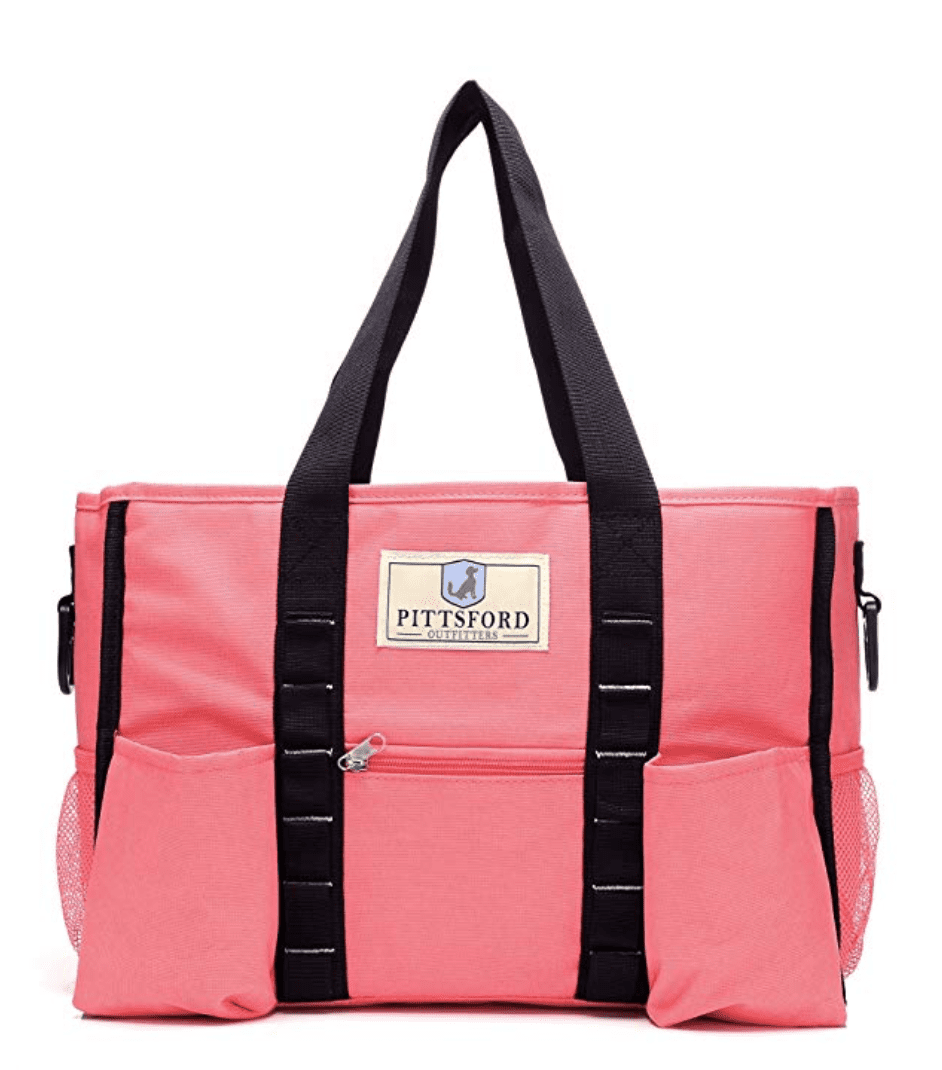 This bag has rave reviews on Amazon, and it's not hard to see why. The coral color is wonderful, and it's definitely strong enough to carry all your teacher stuff.
$30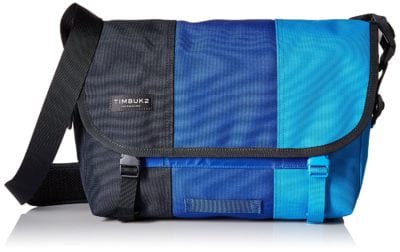 Do you commute long distances to school? This is the ultimate messenger bag, thanks to its size, comfort, and durability. Originally meant for bike messengers, this bag will keep your stuff dry as a bone, thanks to waterproof lining. You can comfortably fit your laptop, books, snacks, and more, but your shoulder won't ache thanks to the padded strap. It's available in both solid colors and multiple colors.
$50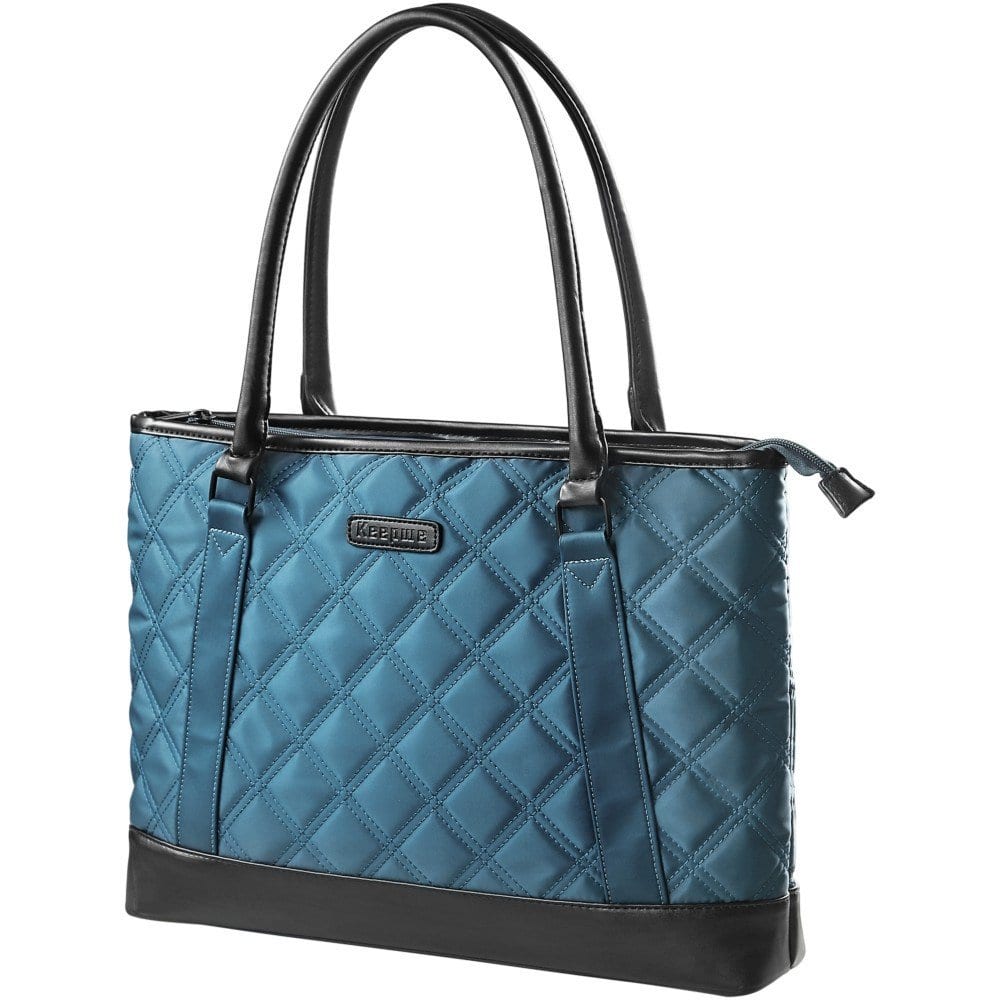 This practical bag is water-resistant and made of super lightweight quilted nylon. Safely stow your laptop (up to 15.4″) in a special foam-padded compartment. Available in blue or black.
$33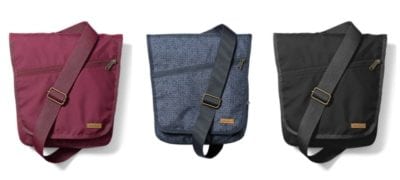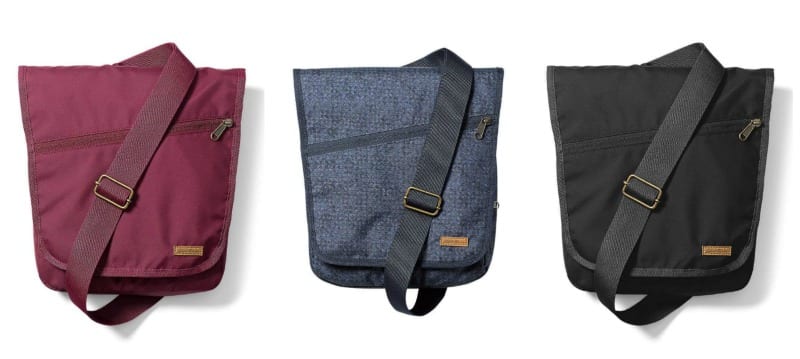 For those who prefer a less-is-more approach to bags, this sturdy little bag has enough pockets and compartments to keep your belongings organized. Made of rip-stop fabric, your tablet can be safely stowed inside the padded compartment. Also comes in eight color choices.
$25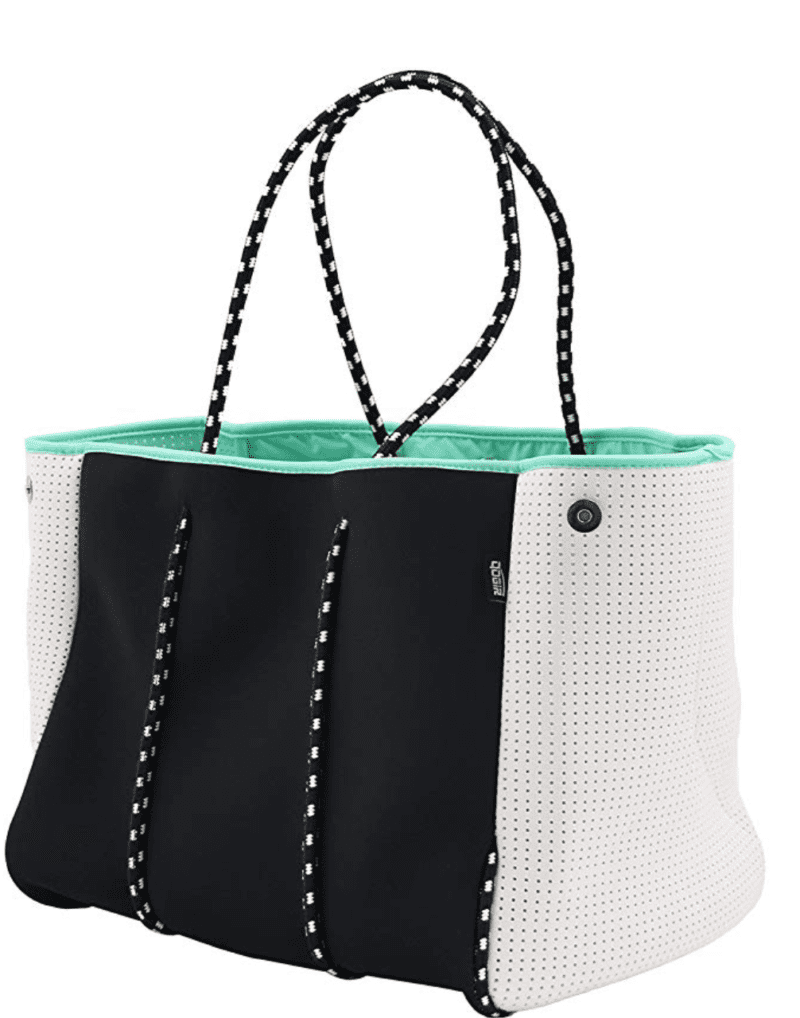 This bag will flex and move as much as you need. It's actually sold as a beach bag, but it's an amazing catch-all bag for teachers as well. It has an inner zipper pocket and a movable board on the bottom to help you keep things in place!
$37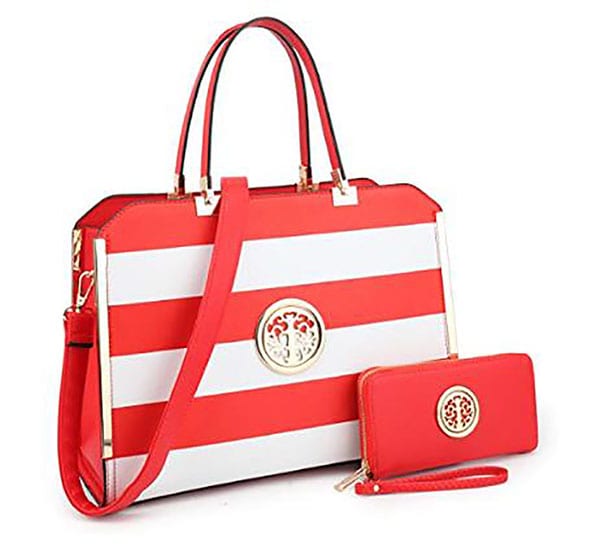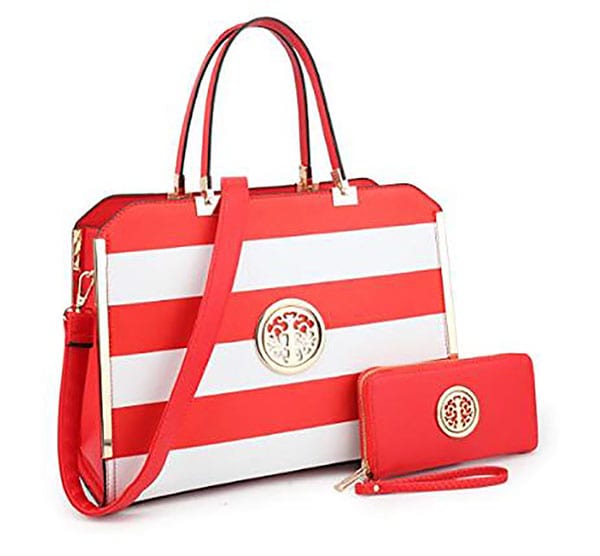 This snappy bag comes in 17 color options, including solid colors, stripes, and trendy florals. This structured design has an open-top cell phone pocket and plenty of room to fit your tablet, keys, files, and more. Although there isn't a separate padded compartment, it can also accommodate a 13″ laptop; just slide your laptop in a neoprene sleeve before stashing it in this stylish briefcase. Bonus: A wallet is included!
$40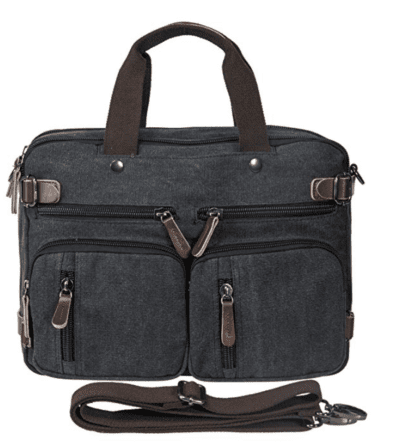 This handsome bag does triple duty as a briefcase, backpack, or messenger bag. Constructed of dense, durable canvas, this bag contains a padded sleeve that can accommodate a 15″ laptop. Regardless of which way you wear the bag, it has tons of separate compartments, which prevent your cargo from falling out. Choose from two colors.
$36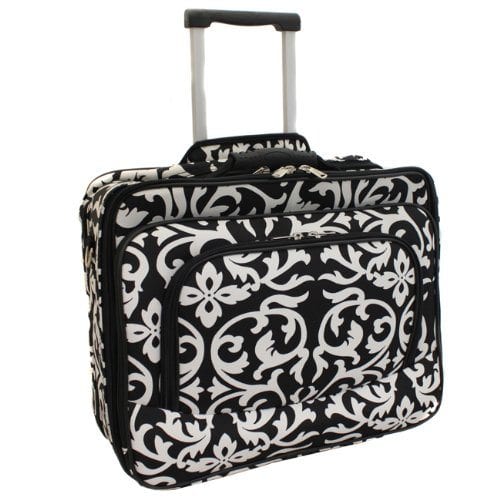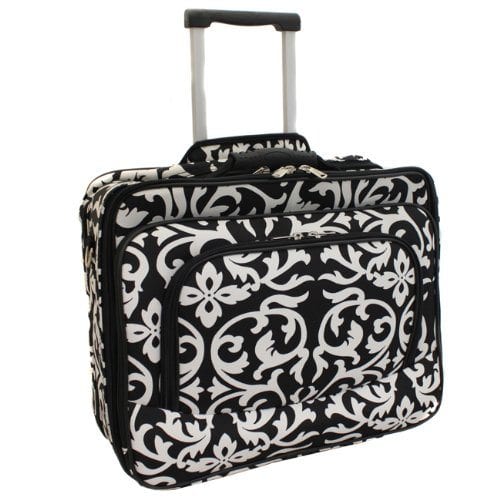 Easy on your back and fashionable to boot! This rolling briefcase is heavy duty and fully padded with lots of room for everything you need to carry back and forth. Need to switch between rolling and carrying? No biggie! This bag also comes with a removable shoulder strap.
$55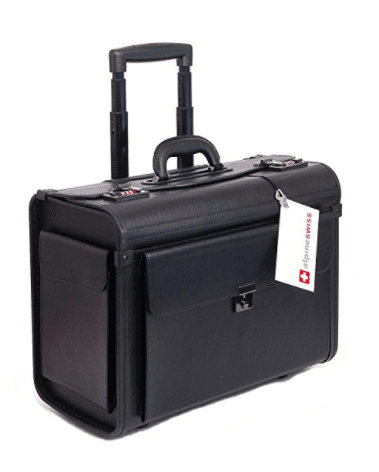 The classic leather rolling bag. Sturdy, roomy, and professional, this bag is king when it comes to laptop transportation. Stash your laptop (up to 17″) in the special padded compartment, and you'll still have plenty of room for binders, snacks, and books. This bag can also lock, so you can keep everything inside safe.
$70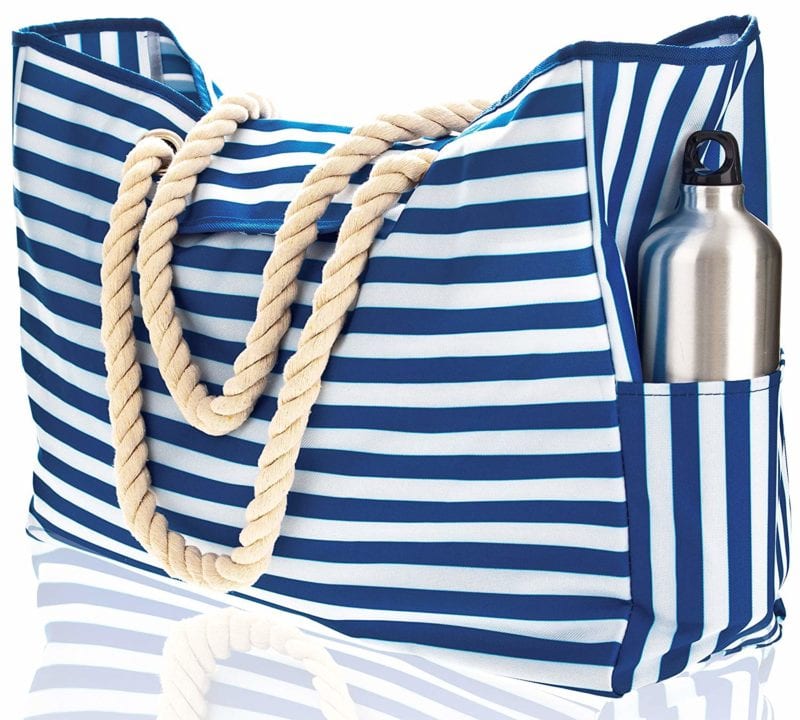 If you're just not ready to let go of summer, try this huge beach bag. It has magnet clasps, and the rope handles will definitely hold anything you need to carry.
$40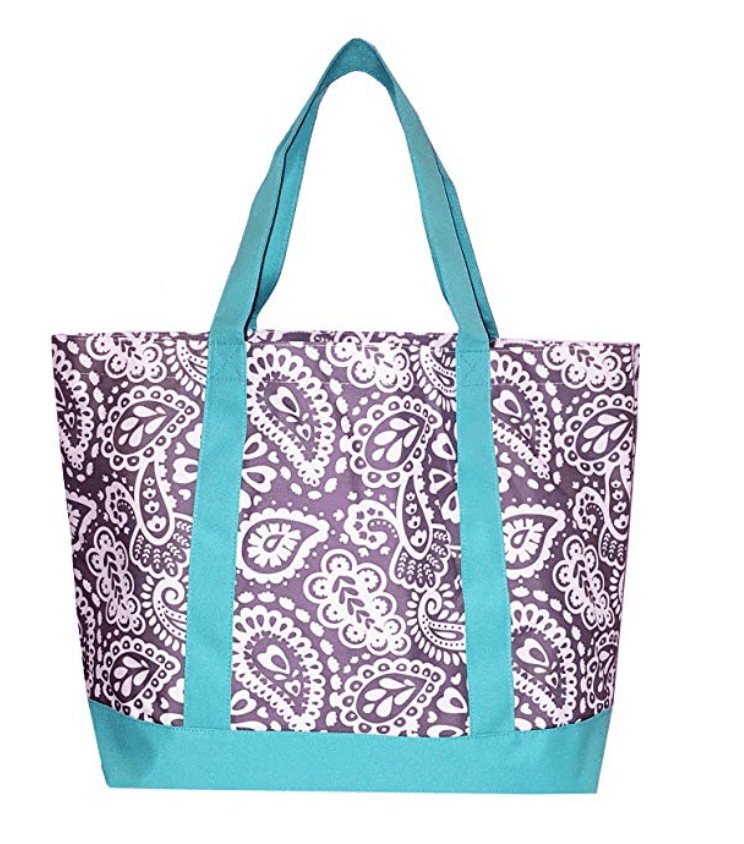 If you love canvas totes, then you'll want to check out this one. It's everything you love about a traditional one. Plus, it has cute designs, and it's super heavy duty.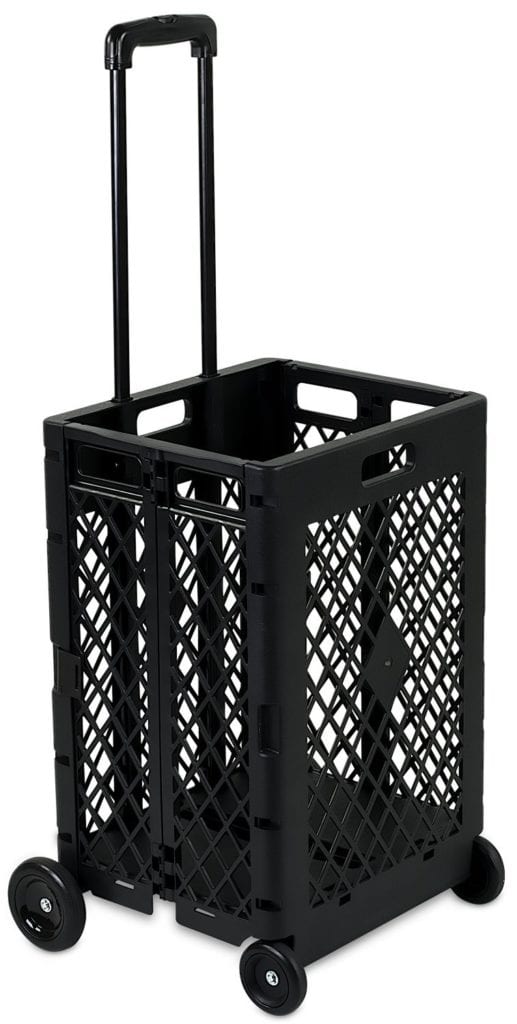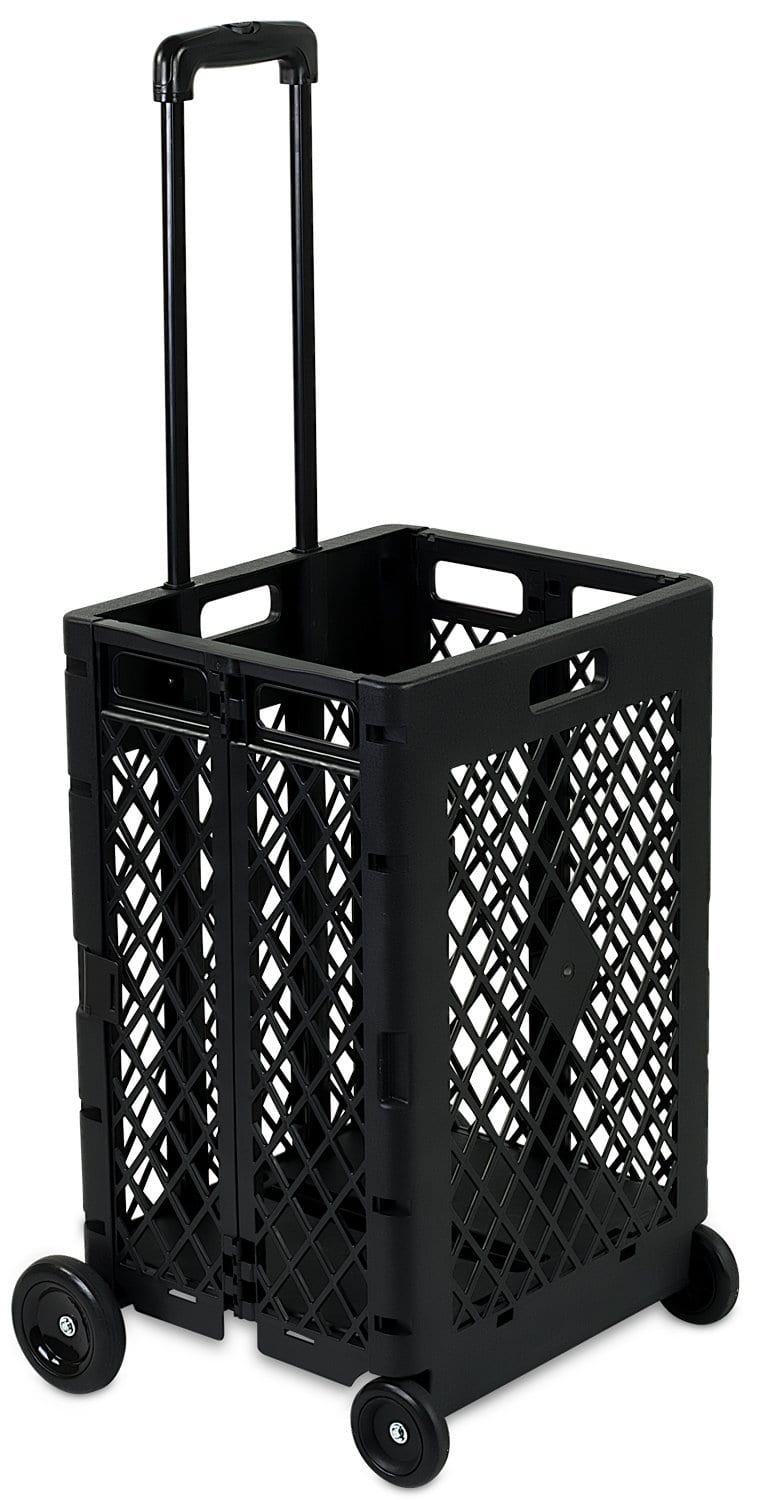 Finally, for teachers with serious school supply transportation issues, this practical, sturdy cart is just what you've been looking for. When not in use, the crate folds completely flat! They also double as great storage bins for your trunk!
$50
What are your favorite teacher bags? Come share in our WeAreTeachers HELPLINEgroup on Facebook.
Plus, check out the best casual dresses for teachers.