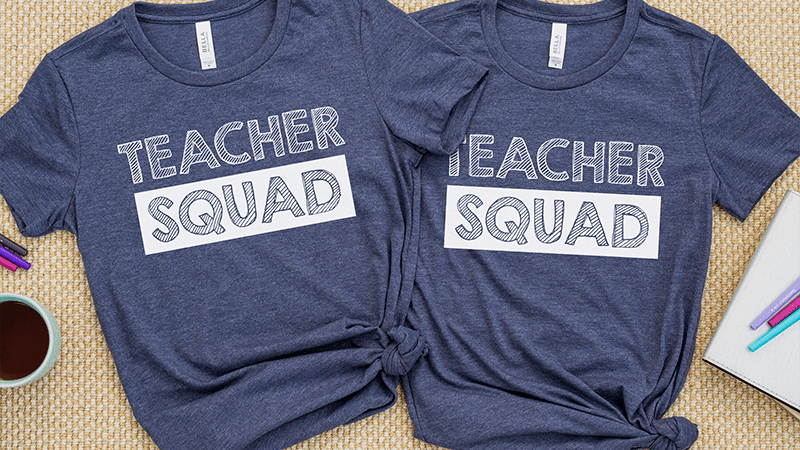 Amazon is a treasure trove if you're looking to up your classroom supplies or find new ways to show of your teacher pride. And if you're looking to add some teacher inspired fashion to your closet, we're loving the fun and even stylish t-shirts we found! Perfect for teachers of every grade and subject—these shirts make a statement whether you wear them to school or the supermarket! Here are 32 of the best teacher t-shirts on Amazon. (We won't tell if you buy more than one!)
Just a heads up, WeAreTeachers may collect a share of sales from the links on this page. We only recommend items our team loves!
1. "Prepare to get schooled"
The perfect back-to-school shirt for teachers!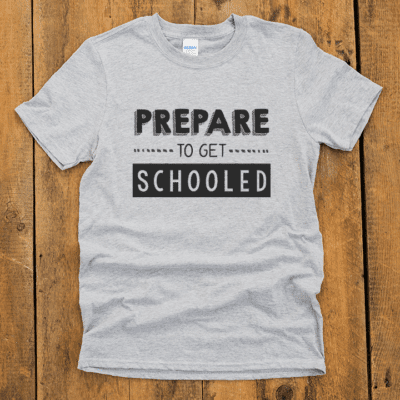 2. "Support teachers, support kids"
A message we can all get behind!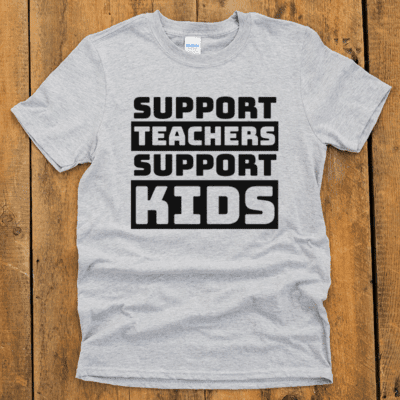 3. "I teach, what's your superpower?"
Dare anyone to answer that question with a better answer!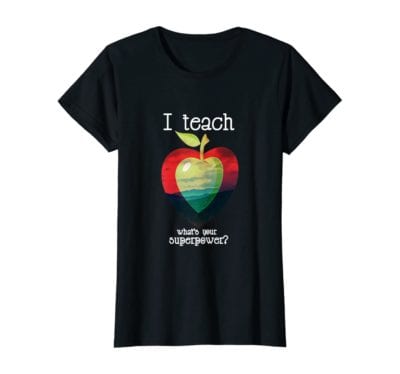 BUY IT
4. "Full moon alert team"
"I love full moons," said no teacher ever.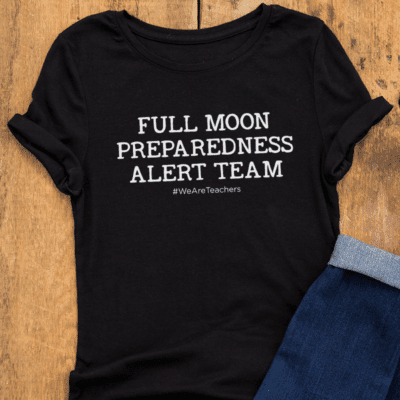 5. "Try doing what your math teacher told you the first time"
Math teachers unite! We always know best, as much as they resist . . .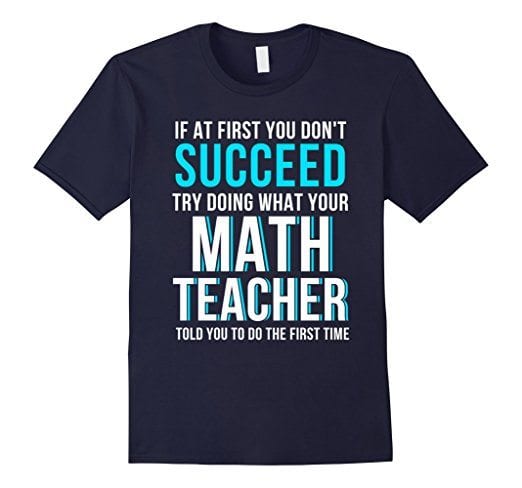 BUY IT
6. "Peace, love, teach"
The things that matter most.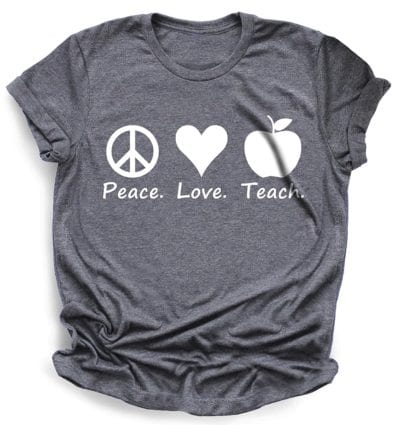 7. "Teacher of tiny humans"
And the owner of a big heart because of it!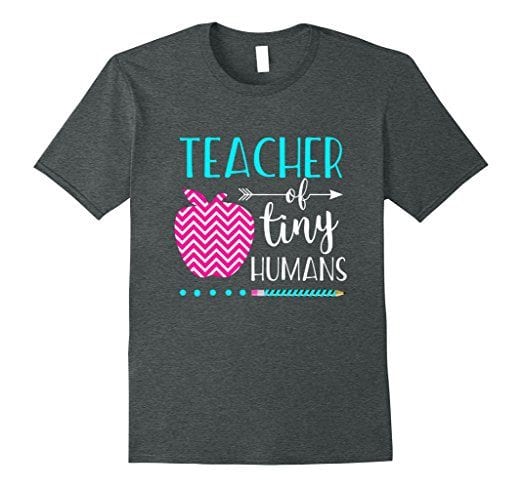 BUY IT
8. "Reading is lit"
Because we can't resist a literary pun.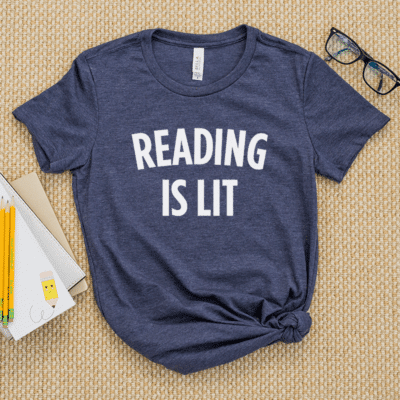 9. "Hogwarts wasn't hiring so I teach muggles instead"
Accio! It's still magical!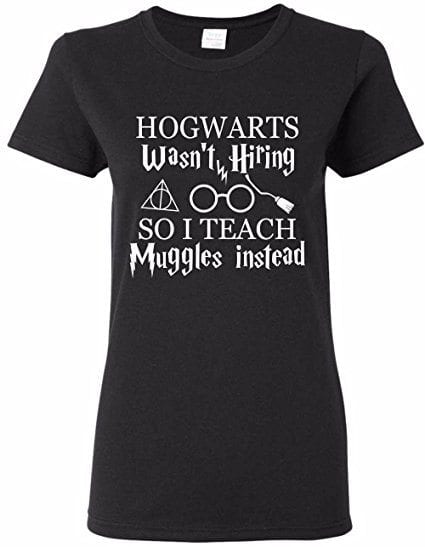 BUY IT
10. "Summer break, beach hair, don't care"
Our summer motto!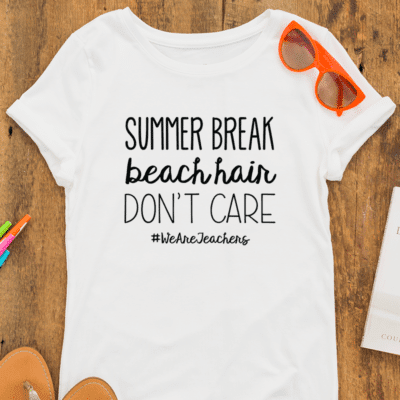 11. "Wake up, teach kids, be awesome"
Words to live by!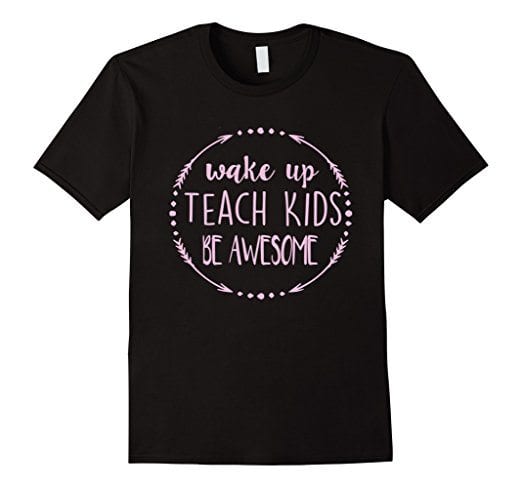 BUY IT
12. "Teacher squad"
The perfect shirt to wear on field trips or to team meetings.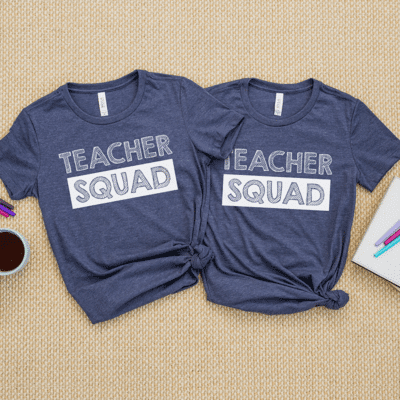 13. "Get your cray-on"
For when you're feeling crazy!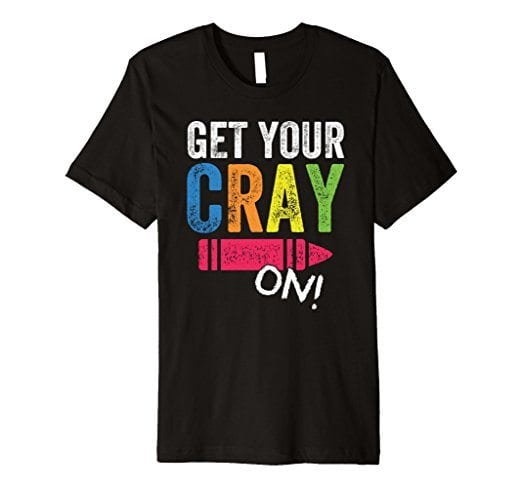 BUY IT
14. "I should be lesson planning"
True for me 99% of the time.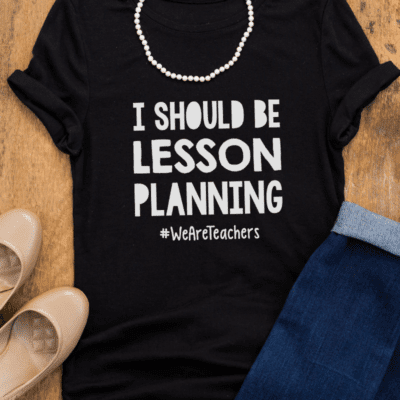 15. "Messy bun, lesson plans, coffee, patience"
#teacherlife indeed!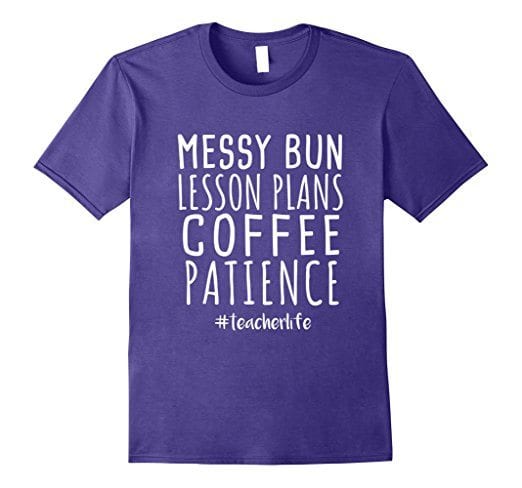 BUY IT
16. "Tiny pencils, broken crayons, full heart"
This is teacher life to a T!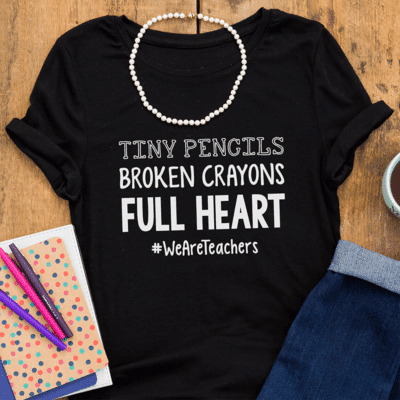 17. "Straight outta pencils"
The true story of the start of every morning.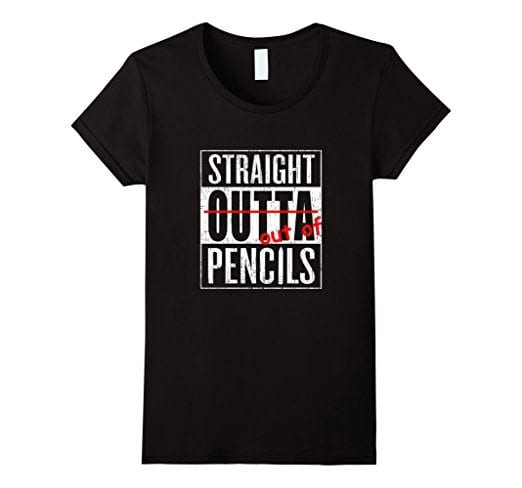 BUY IT
18. "Teach like a boss"
Look at you, boss lady.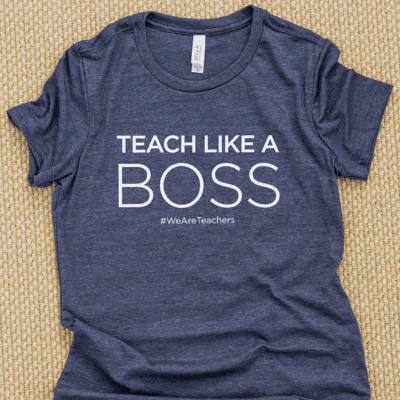 19. "Their, they're, there"
It WILL be okay . .. if you know the difference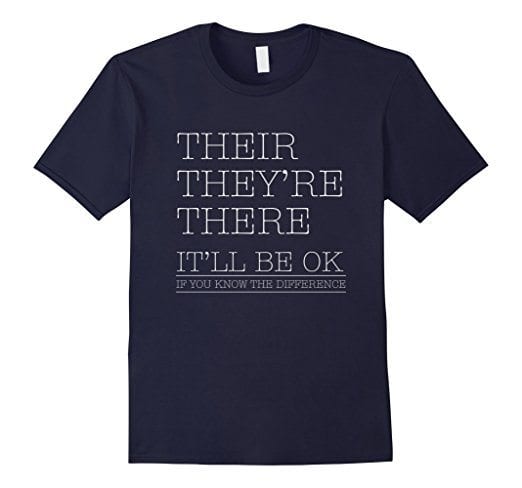 BUY IT
20. "Don't make me use my teacher voice"
At home OR at school!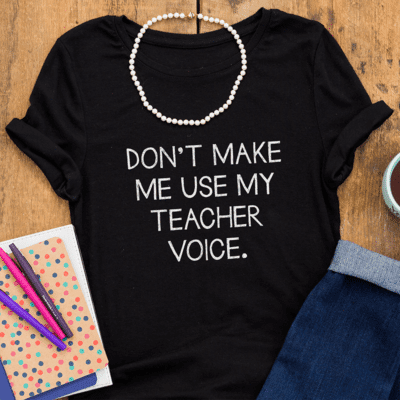 BUY IT
21. "Teacher"
Mentor, inspire, educate, coach, share, influence, encourage—think that sums it up!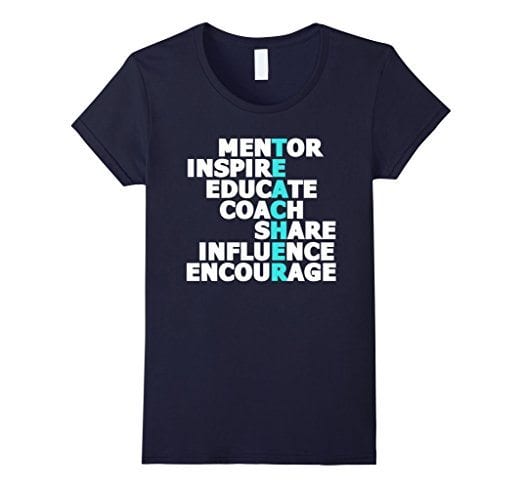 BUY IT
22. "My favorite people call me 'Teach'"
Shout out to my faves.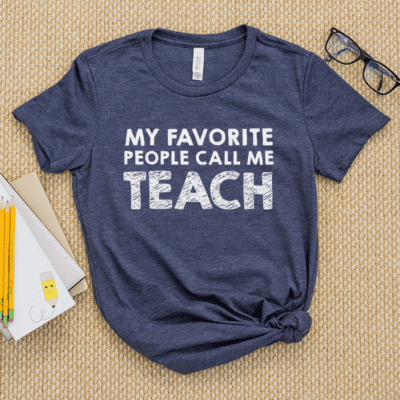 23. "Teachers are fabulous, sassy and magical"
Of course we're way better than unicorns!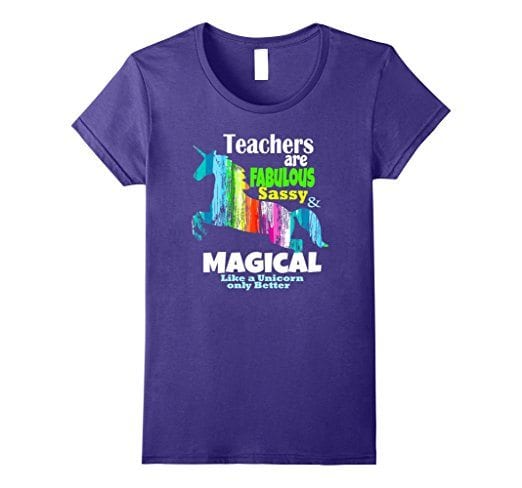 BUY IT
24. "You can sit with us"
Spread the message of love and kindness this school year.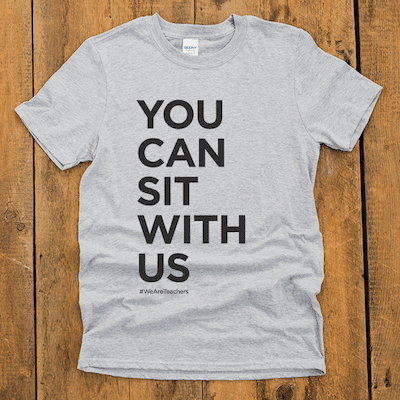 25. "If you can read this, thank a teacher"
Because if you can't, you're probably a teacher with a fried brain!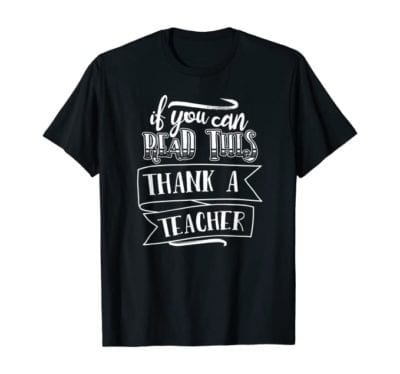 BUY IT
26. "I teach smart cookies"
It's the sweetest job around!


BUY IT
27. "Lets eat kids, let's eat kids"
Never forget how teaching proper grammar is actually saving lives!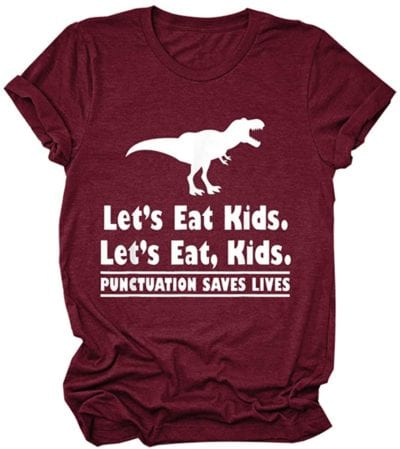 BUY IT
28. "Teacher: because multitasking ninja is not a job title"
BUT IT SHOULD BE!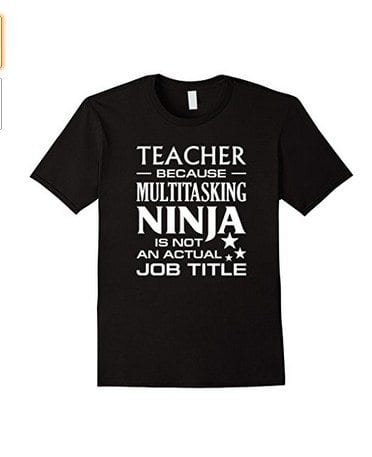 BUY IT
29. Kindness is contagious.
A PSA that never goes out of style.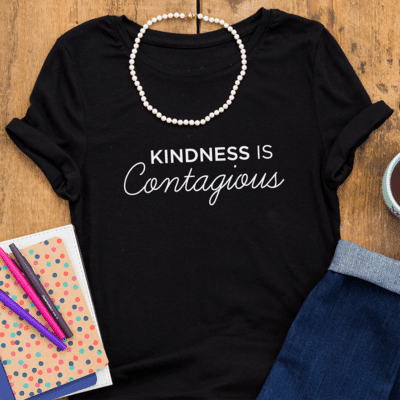 BUY IT
30. "Students, I am your teacher"
Star Wars nerds unite!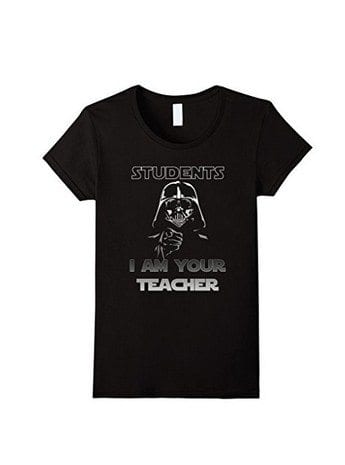 BUY IT
31. "Keep calm and pretend it's on the lesson plan"
Works every time!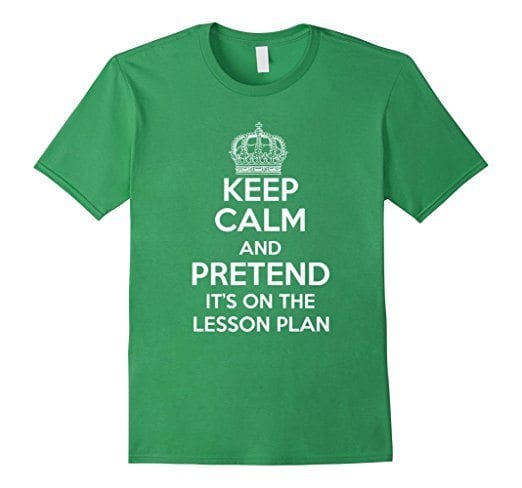 BUY IT
32. "Teacher? I prefer the term educational rock star"
Just hand me my mic . . . and maybe decorate it with a few scarves a la Steven Tyler!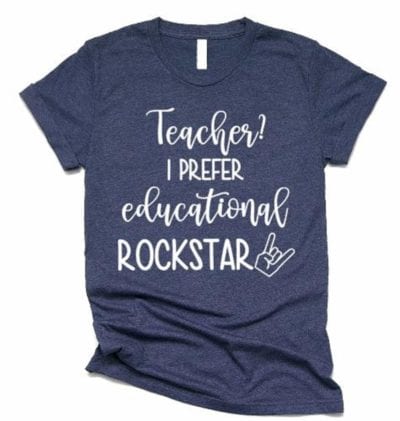 BUY IT
Have you spied any favorite teacher t-shirts on Amazon? Come and share in our WeAreTeachers Chat group on Facebook.
Plus, our favorite teacher bags, pens, and dresses.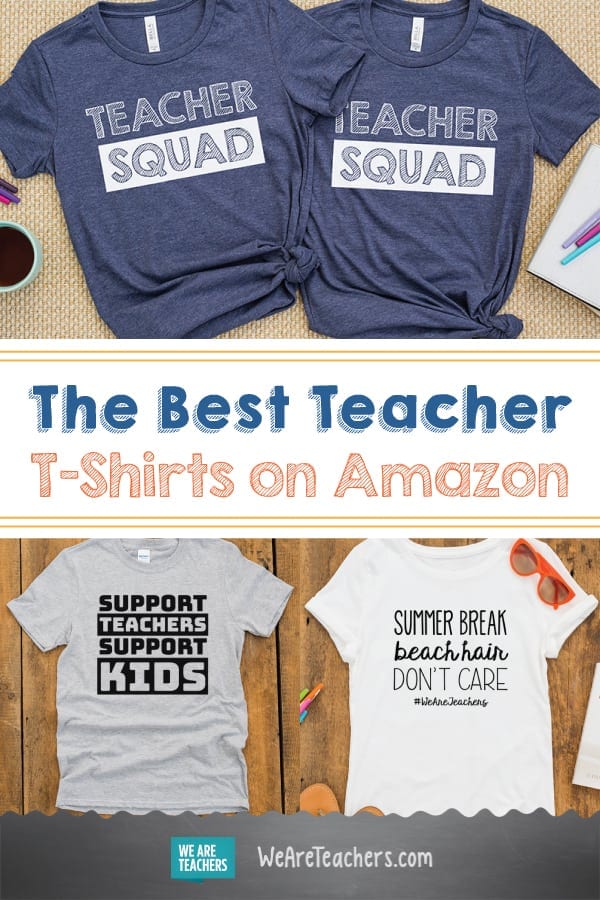 78