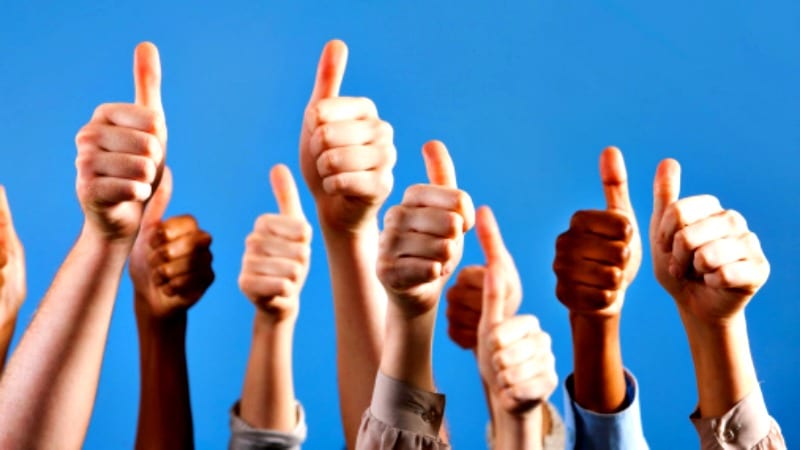 We recently posed this fill-in-the-blank question to our fans on Facebook: If you could give 'hashtags of encouragement' to a teacher who has had a bad day, what would they be?
As usual, we had an outpouring of encouragement from our readers! Seems we can all relate to those days when we need to see a little light at the end of the tunnel. One of the things that is so beautiful about this profession is that we are all in it together, and teachers are some of the kindest, most uplifting people on the planet.
So check out these helpful, sometimes funny, sometimes snarky responses that we received and be encouraged! Because turns out, nobody knows us better than us!
#everydayisanewday
—Riina H.

2. #youcouldstillhavelastyearsbunch
—Tara M.
3. #thisdaydoesntdefineyou
-Gail B.  
4. #2glassesofwinehelps
—Dani E. 

5. #kidstestthosetheylove
-Riina H. 
6. #youremorethannumbersordata
—Janine W.
7. #youaredoingbetterthanyouthink
—Chris R. 

8. #thanksforyourhardworktodayyoucangopottynow
–Debbie P.
9. #bethechange
—Kari S. 
10. #teachingistoughbutsoareyou
—Rhiannon E.

11. #hanginthereyougotthis
—Katie E. 
12. #junejulyaugust
—Jennifer G.
13. #makingadifference
—Michelle H. 

14. #youarethebestpartofsomekidsday
—Riina H. 
15. # weallhavedayswewanttorunscreamingfromthebuilding
-Alex P. 
16. #thistooshallpass
-Shannon H. 

17. #theonlythinglefttodoislaugh
—Crystina C. 
#yourenotaloneheresahug 18. A
-Lauren C. 
19. #worthIt
—Shan N. 

20. #progressismessy
—Mercedes H. 
21. #letitgo
-Rachel B. 
22. #rememberwhatmatters
—Stacy F. 

23. #blamethefullmoon
Shannon J. 
24. #happenstoallofus
—David B.
25. #wouldnttradeitfortheworld
—Jaime S.
 See the original WeAreTeachers Facebook post and all 400+ responses here.