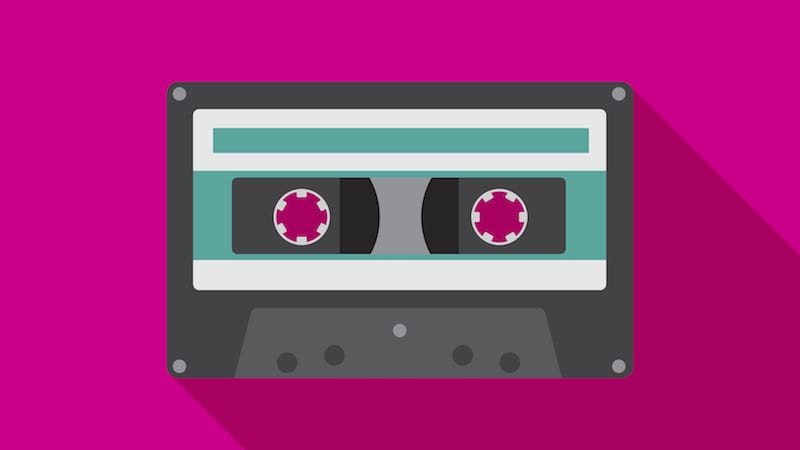 Wow, the last year has been…challenging, to say the least. And now that we're in the final stretches, it is time to celebrate! So whether you're looking for the perfect graduation song or just a tune that'll capture the right end-of-year-moment, we've got you covered with this end-of-year playlist. (Warning: Tears could be involved).
1. No New Friends by LSD
2. Something Big by Shawn Mendes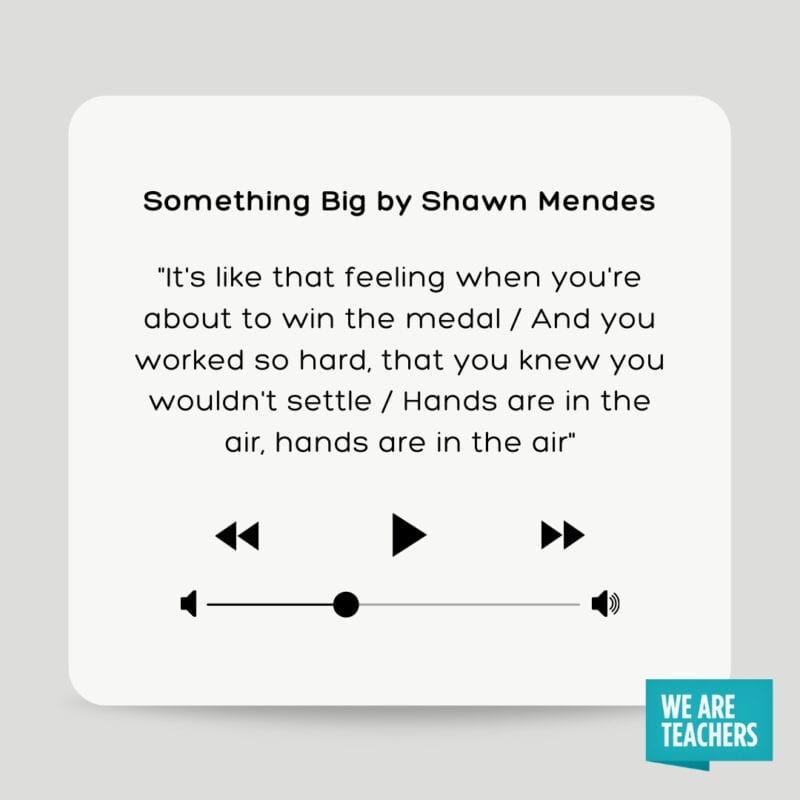 3. Count on Me by Bruno Mars
4. Let's Get Loud by Jennifer Lopez
5. History by One Direction
6. Coronavirus School Year by Inglese con Teacher Nelly
7. Who Says by Selena Gomez
8. Hall of Fame by The Script
9. Compass by Lady Antebellum
10. Eternal Sunshine by Jhene Aiko
12. Forever Young by Jay Z, Feat. Mr. Hudson
13. Try Everything by Shakira
14. Future by Paramore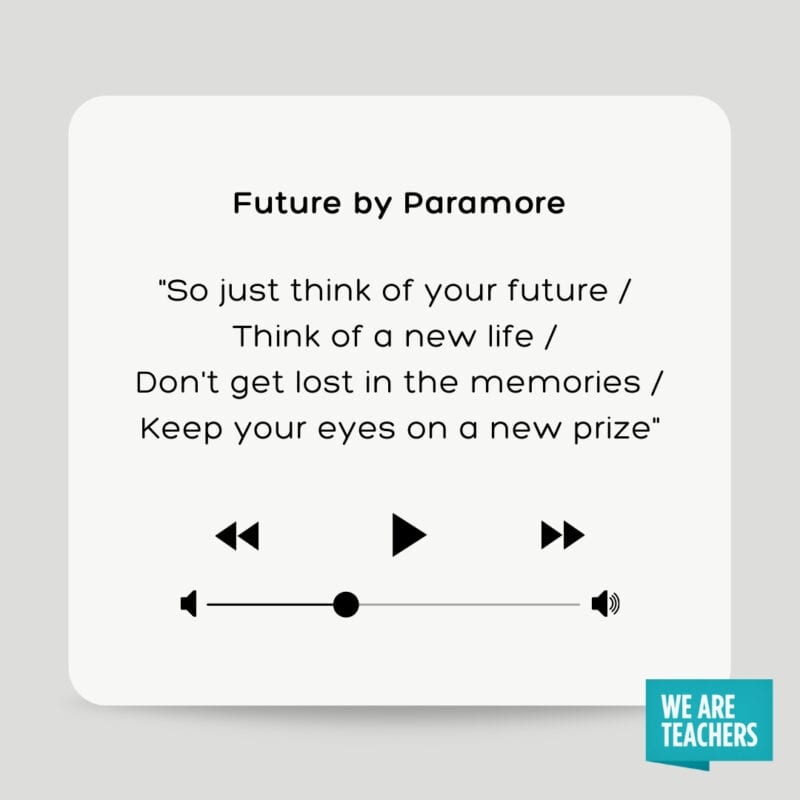 15. Good Old Days by Macklemore Feat. Kesha
16. I Gotta Feeling by Black Eyed Peas
17. I Lived by One Republic
18. Rivers and Roads by The Head and The Heart
19. Home by Phillip Phillips
20. Counting Stars by One Republic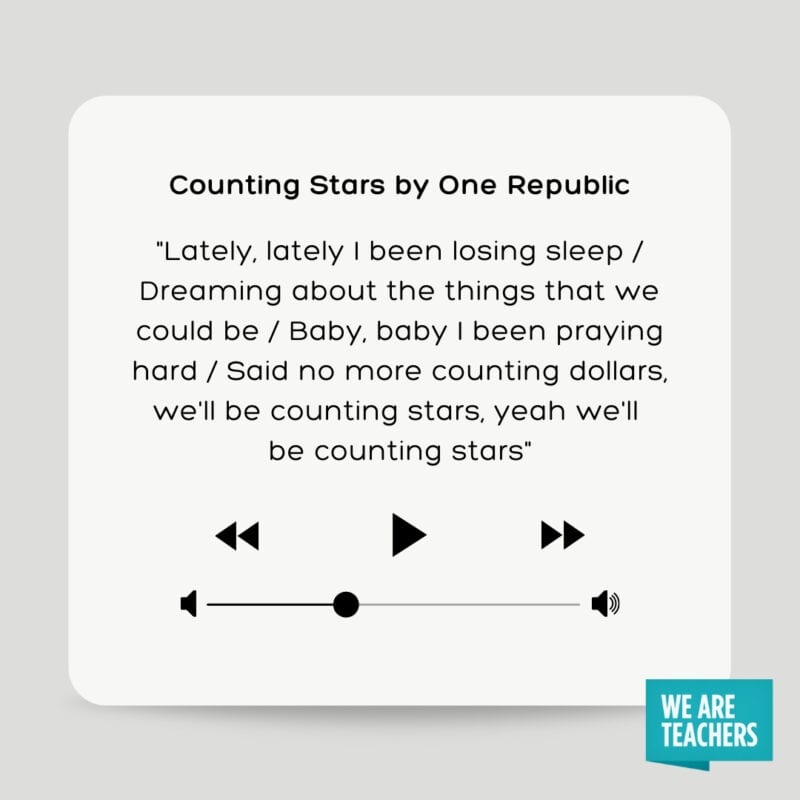 21. Live it Well by Switchfoot
22. Have it All by Jason Mraz
23. My Wish by Rascal Flatts
24. I Hope you Dance by LeeAnn Womack
25. On My Way by Phil Collins
26. Unwritten by Natasha Bedingfield
27. It's Our Time by Marty Casey
28. We Are Young by Fun. and Janelle Monae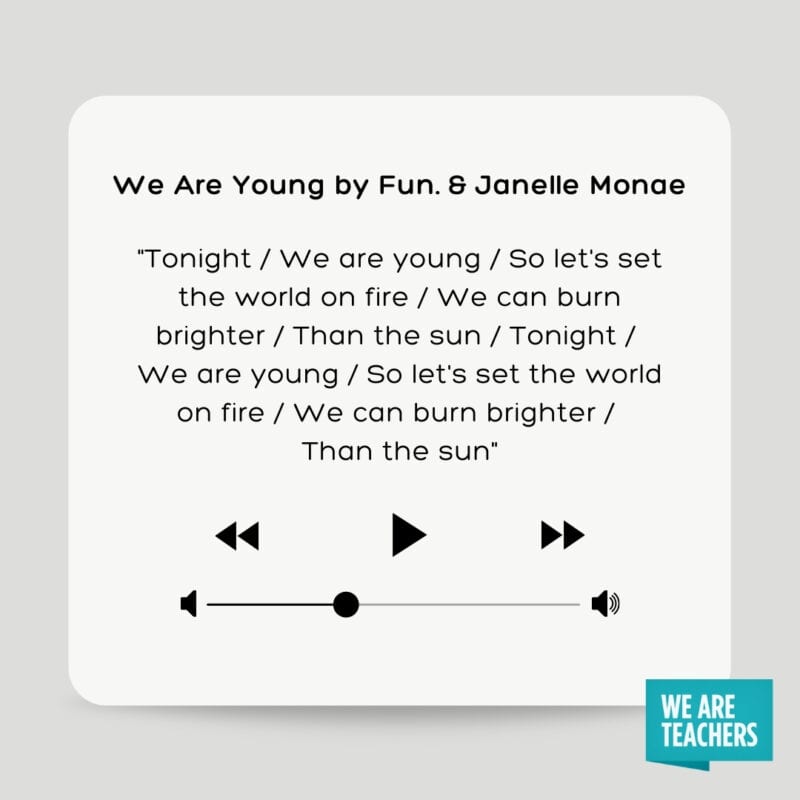 29. The Climb by Miley Cyrus
30 .Time of Your Life by Green Day
31. Best Day of My Life by American Authors
32. I Will Remember You by Sara McLachlan
33. Never Say Goodbye by Bon Jovi
34. This World is Yours by Julie Durden
35. Look What You've Done by Drake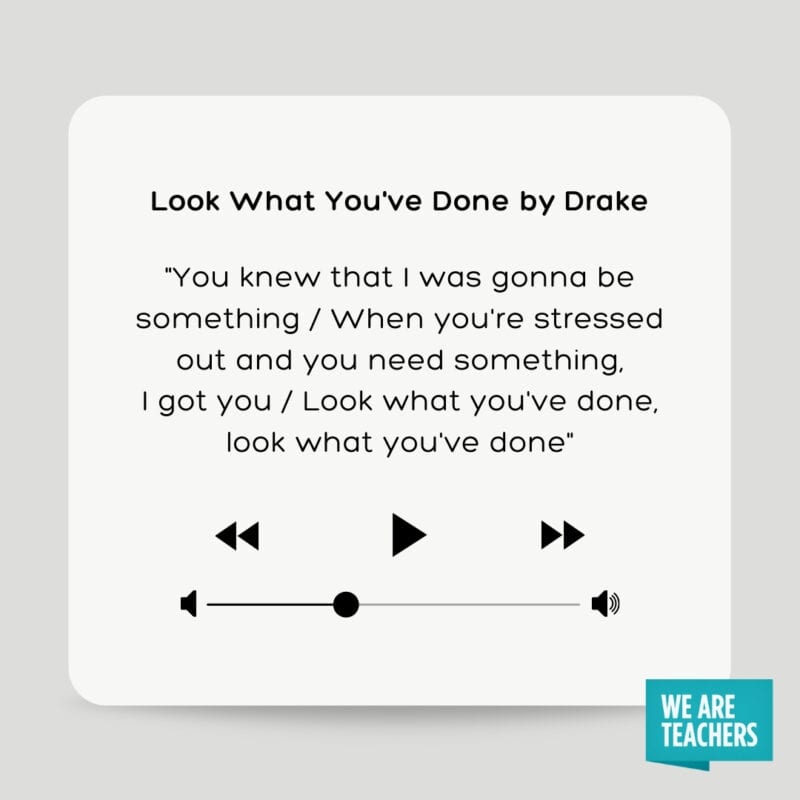 36. Best Days by Graham Colton
37. Good Life by One Republic
38. Back Home by Andy Grammer
39. Sing by My Chemical Romance
40. Breakaway by Kelly Clarkson
41. Graduation by Vitamin C
42. Long Live by Taylor Swift
43. On Top of the World by Imagine Dragons
44. See you Again by Wiz Khalifa and Charlie Puth
45. Glad You Came by The Wanted
Do you have a favorite song in your end-of-year playlist? Come share in our WeAreTeachers HELPLINE group on Facebook.