The last days of the school year are not easy. To help bring some fun, stress-relieving, and much-needed laughs to these final weeks and days, we pulled together our favorite funny end-of-the-school-year memes. They really sum up what it's like to be a teacher in May and June. Enjoy!
1. Because it's one of the longest months ever.
2. Because end-of-the-year cleaning has begun … and it's not pretty.

3. Because that checklist will really creep up on you.
4. Because the pencil struggle is real.
5. Because May is never-ending.
6. Because our pours become a little more generous.

[contextly_auto_sidebar]
7. Because who thought ending the school year with poetry was a good idea anyway?

8. Because assemblies at the end of the year can be brutal.
9. Because it would totally count as team building.
10. Because meaningful teaching in May is an art form.
11. Because when you're this tired, you just have to laugh about it.
12. Because every day should be Casual Friday.
13. Because my summer plans are to catch up on sleep.
14. Because the struggle is real.
15. Because locker clean-out day can be … interesting.
16. Because you'd think I live here with all this stuff.
17. Because the grading never ends.
[contextly_auto_sidebar]
18. Because this is just Monday.
19. Because each day down is a success.
20. Because this happens a LOT more in the months of May and June.
21. Because like it or not, September and May feel a lot different.
22. Because no one wants to sit through long staff meetings this time of year.

23. Because they grow so fast!
24. Because you are. And it's always worth repeating.
25. Because it's not over yet.
26. Because we all need that can-do attitude.
27. Because it really happens every single year.
28. Because you're running low on creativity.
29. Because we all need a little positivity.
30. Because every Friday feels oh-so sweet.
31. Because it's going to be soooooo worth it.
32. Because no one likes Mondays.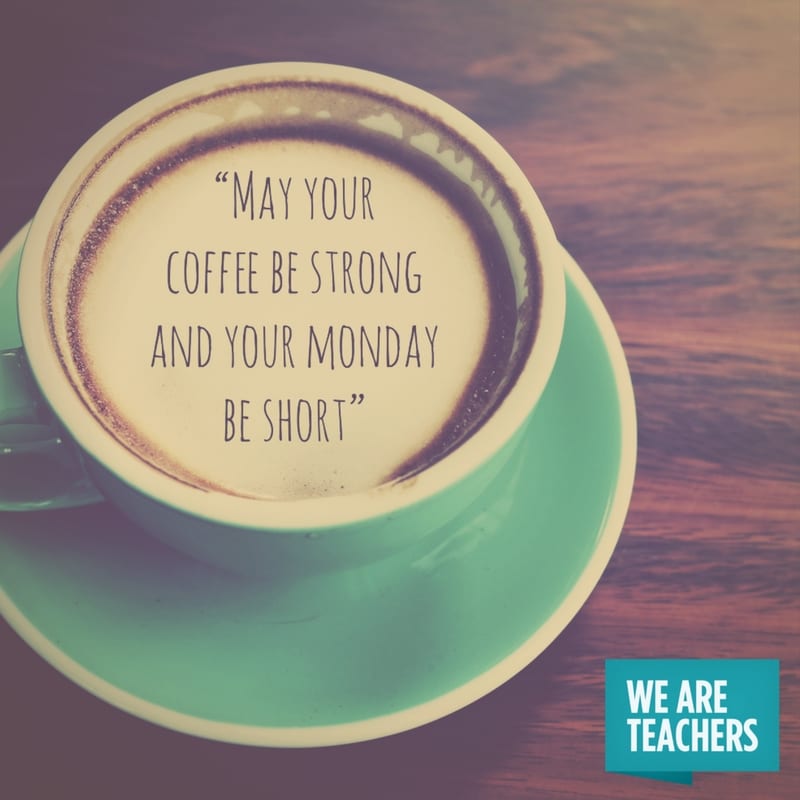 33. Because dreaming keeps us going.
34. Because all teachers know, even if they pretend like they don't.
35. Because a look can say it all.
36. Because May is a doozy.
37. Because all the accomplishments at the end make it worth it.
38. Because you can't take hearing this one more time.
39. Because it hurts when you don't get out until the end of June.
40. Because this is an accurate representation.
41. Because I mean for me, not just the kids.
42. Because I definitely would rather not.
43. Because I'm SO happy for you.
Did we miss any of your favorite funny end-of-the-school-year memes? Come and share in our WeAreTeachers HELPLINE group on Facebook.