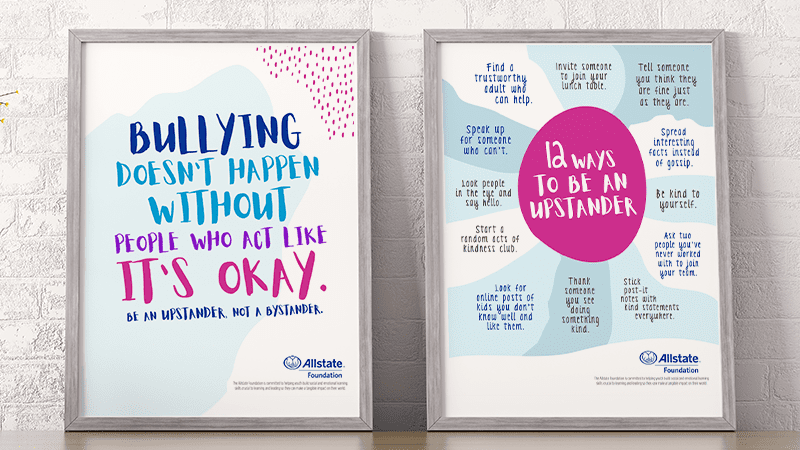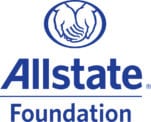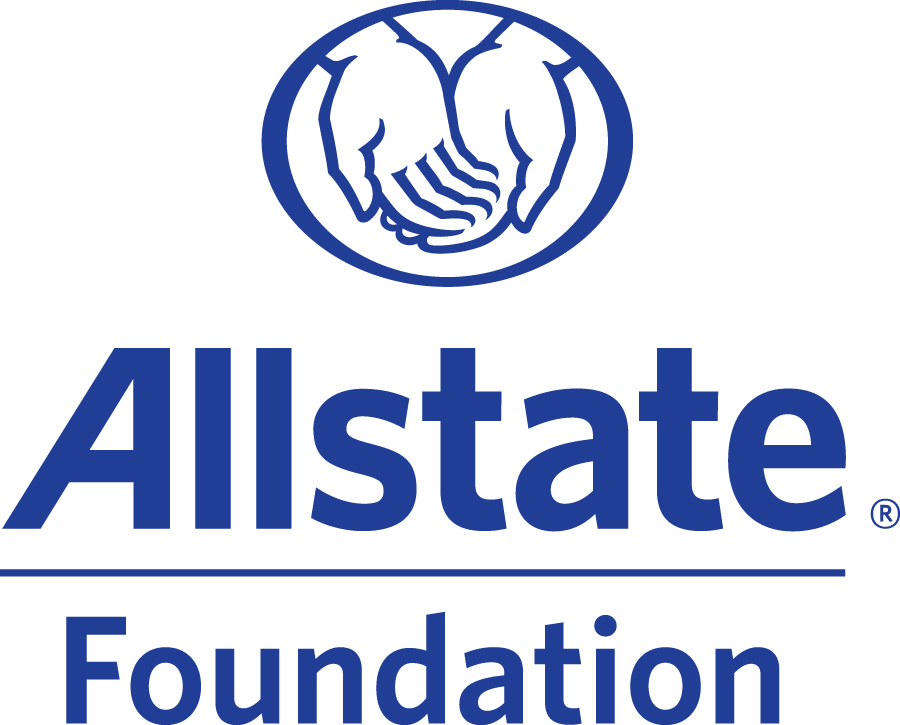 There's no better place to help young people find and establish their voice than in the classroom. The Allstate Foundation supports in-school and after-school programs that foster the five core social and emotional learning competencies: self-awareness, self-management and emotion regulation, relationship and social skills, responsible decision-making, and social awareness. Learn More »
More
Kids struggle with knowing what kindness looks like. They aren't always sure which words to use and what actions to take to show compassion or empathy. Telling kids to be kind is a great idea in theory, but if they don't know what that looks or feels like, it's just not enough. Kids are observers and mimickers and they're confronted with far more meanness online than in the days before cell phone and the internet.
Let's give them practical lessons for how they can choose kindness and make a conscious effort to stand up for all types of people. Here is a jam-packed printable to help you help the kids in your life become Upstanders.
Here's what you'll find inside:
Two Upstander posters to get kids thinking
Put these posters up in your classroom as a visual reminder for how they can make a difference. They'll be able to see exactly what actions and words to use to stop bullying when they see it and be an Upstander.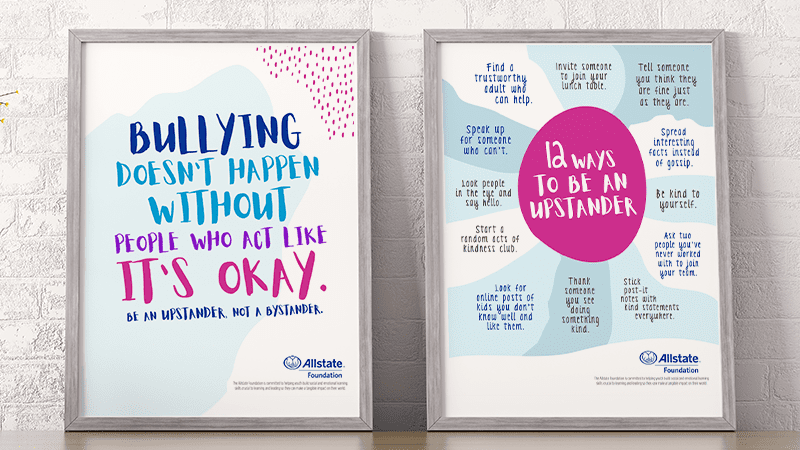 A lesson plan for understanding what it means to be an Upstander
This first lesson helps kids brainstorm what they already think and know about Upstanding. Then, it moves into building the schema they need to develop the compassion and empathy it takes to become Upstanders.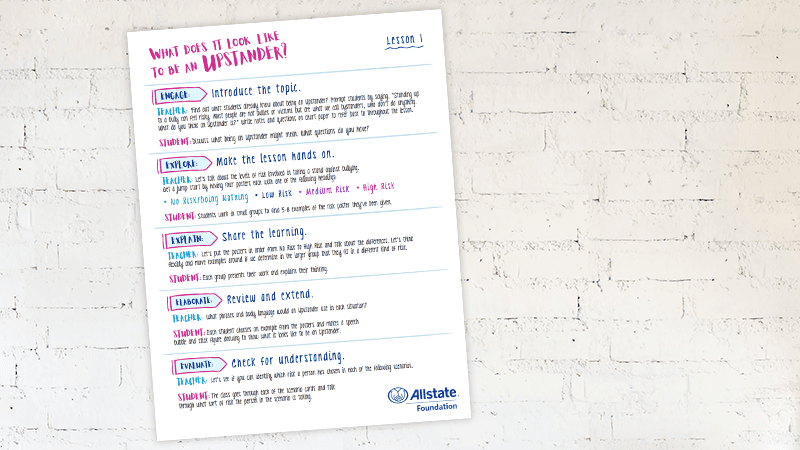 A lesson plan for developing a kid-created Upstander pledge
Once they understand what it means to be an Upstander, help your students develop a pledge they can stand by. The more ownership kids get int his process, the more likely they are to follow through.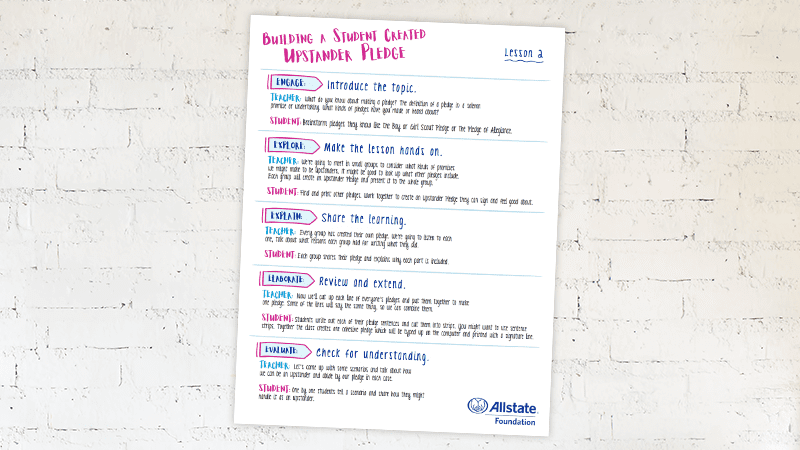 A lesson plan for incorporating social awareness, one of the core social emotional learning skills, into a bully prevention plan
This lesson will give kids the practice they need in defining bullying and making good choices about what to do. They'll learn about appreciating diversity, perspective-taking, responsible decision making, and identifying emotions.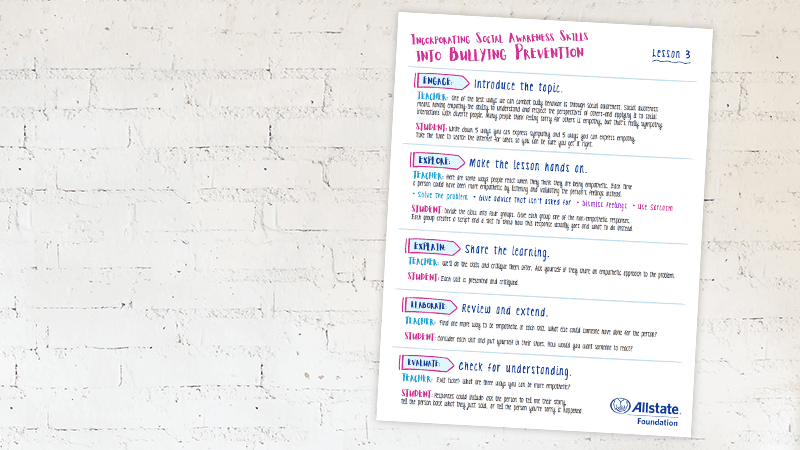 A lesson plan for using literature to deepen students' understanding of bullying prevention
The literature out there now can help you say what you wanted to when you couldn't find the right words. Let amazing authors give you the right words. These books will give kids the opportunity to empathize with lots of different characters first.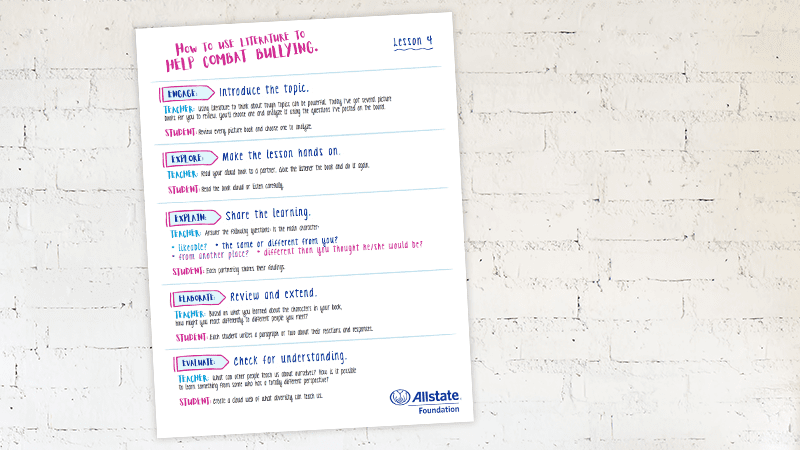 Plus, you'll get a list of great books to use in the classroom and cards for practicing what it means to be Upstanders
The more resources you can use in the classroom, the better prepared you'll feel to help kids learn exactly what to do to be an Upstander.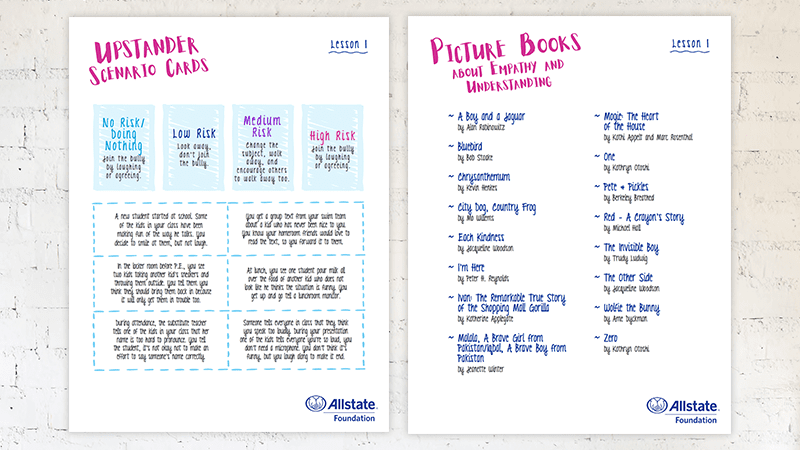 Being kind is a movement that celebrates humanity. When we value our differences and understand that we all need each other, our world can grow. We can't wait for you to see how your classroom community thrives after becoming student Upstanders.