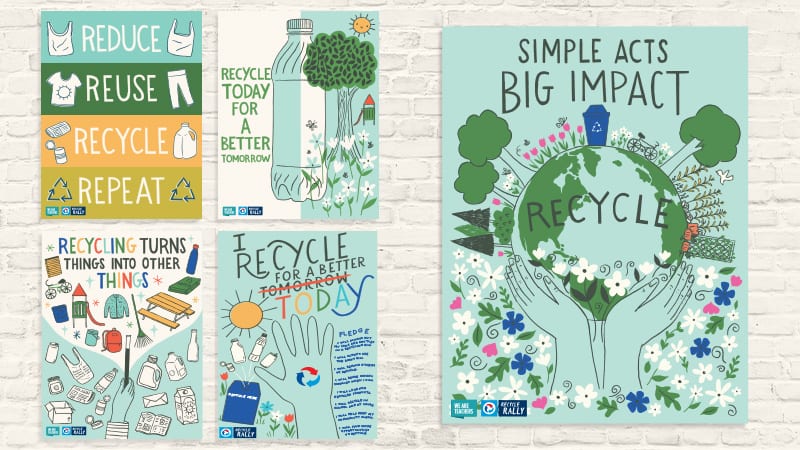 Brought to you by PepsiCo Recycle Rally
Recycle Rally is a free nationwide program that directly benefits K–12 schools and students by providing valuable incentives and resources to help make recycling easy, fun and rewarding.
Use our free, printable posters to encourage students to get involved in recycling. These recycling posters are great inspirational tools to remind students to not only recycle but to aspire to be green leaders in their school and community! Remember, it's simple acts that make a BIG impact!
Here's a sneak peek at what you'll get:
Recycling Turns Things into Other Things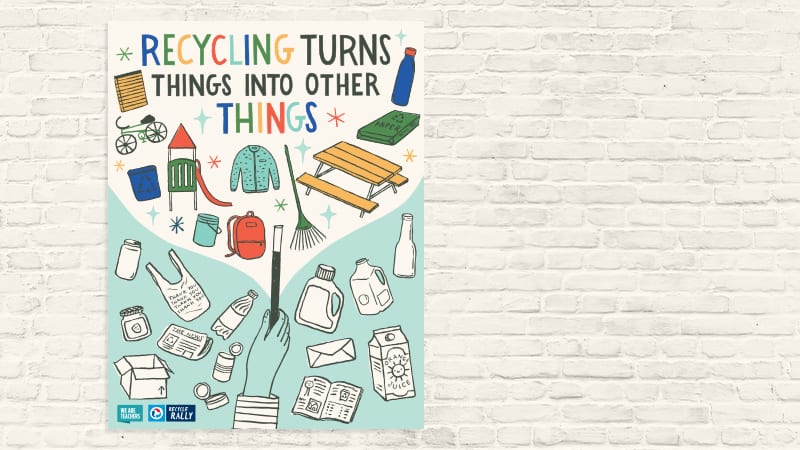 It's like magic.
Reduce, Reuse, Recycle, Repeat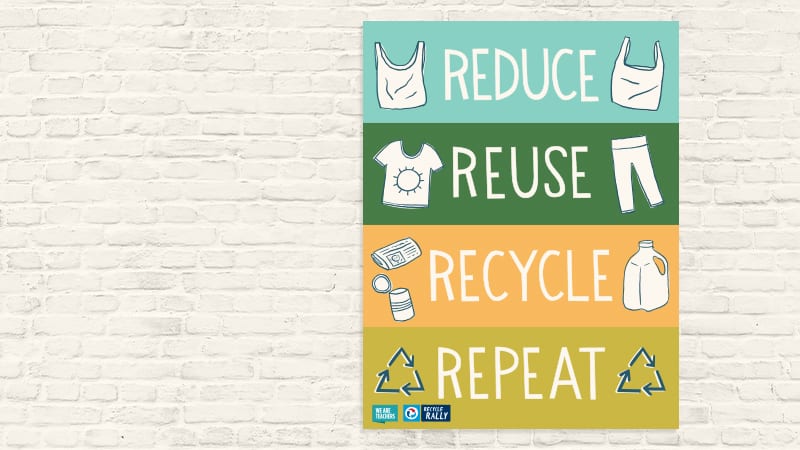 Now, this is a cycle I can get behind.
Recycle Today for a Better Tomorrow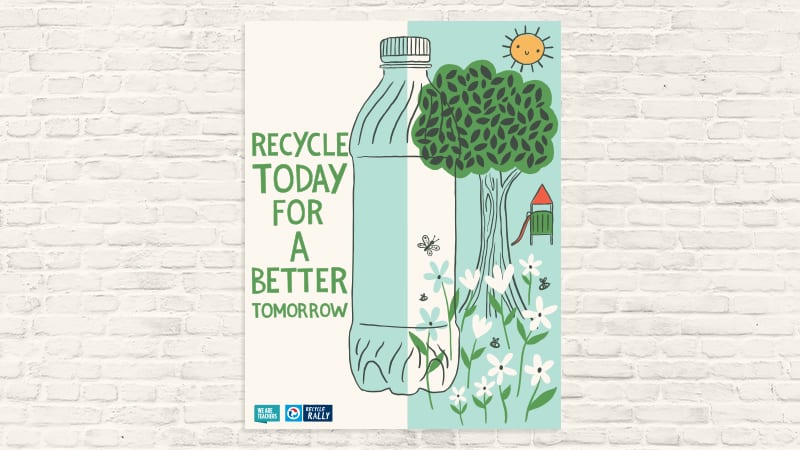 Even one bottle makes a difference.
I Recycle for a Better Today
Encourage recycling every single day.
Simple Acts BIG IMPACT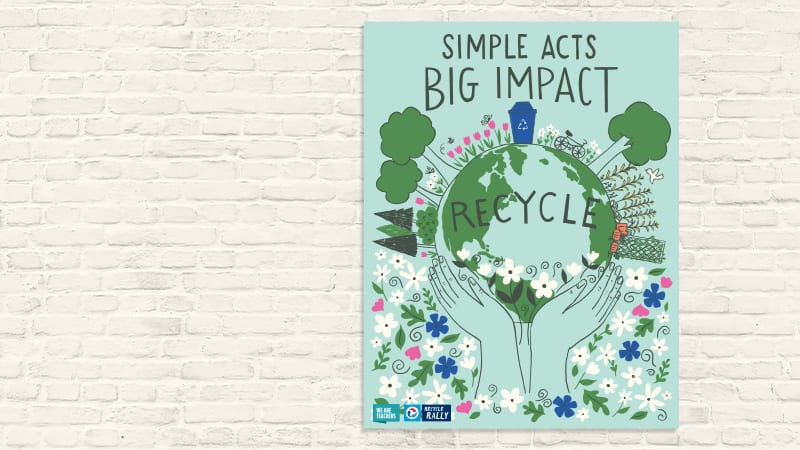 Every effort means big things!