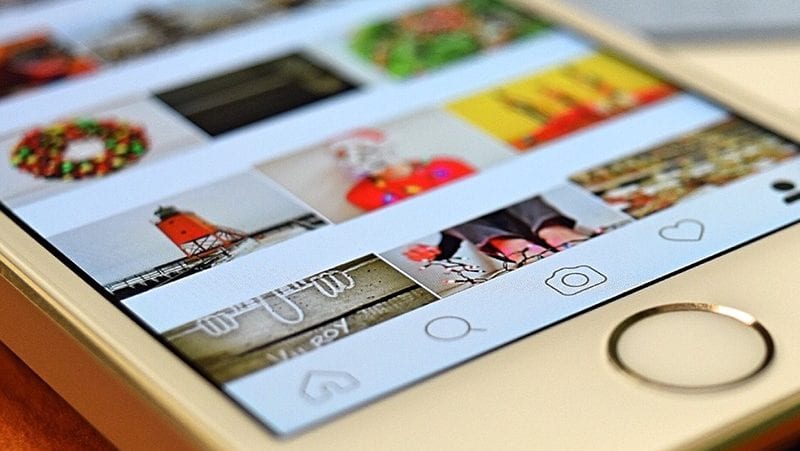 We rounded up some of the best teacher Instagrams to follow for great ideas, great content, and classroom inspiration. Check them out and get ready to scroll until your thumbs hurt. 
This beautiful account is run by two teachers who curate really great ideas for teachers of all grades and subjects. It's wonderful to scroll through for some new ideas or just to get a glimpse of what some really talented and creative educators are doing in their classrooms!
This account, from an Ontario-based junior teacher of a split grade classroom, is sort of the best of both sides of Instagram. It provides great content, but it also shows a lot of the teacher's real life. It feels like an account of someone who truly wants to get to know and work with other educators. She does live talks frequently on Facebook—so it makes sense that she wants you to feel at home chatting with her about her areas of expertise.
3. Fun, Fresh Ideas for Your Class (@fun_fresh_ideas)
Ok, ok, it's a shameless plug, but I really would love for you to stop by and follow my Instagram account along with all the others. I love the crazy world of education and my account (I hope!) reflects that through a mix of teacher humor, great resources, fun facts to share with your classes, and some pics from my life as well. I think we all are better when we share and collaborate, so I encourage as much of it as I can.
Kristy, the teacher behind 2 Peas and a Dog, also runs a weekly Twitter chat about secondary ELA issues with the owner of another best teacher Instagram account @theliterarymaven. I always think it's a good sign when teachers are actively seeking out ways to work with others to improve their own instruction. 2 Peas and a Dog showcases some really great resources. Her work with Article of the Week ideas is fantastic.
A great Instagram account for art teachers, obviously, but I find myself scrolling through it often for inspiration for my own (non-art) classroom. There are lots of great resources for fantastic looking projects that students of all ages will enjoy. Some of them are holiday related while others are just for fun. But a good number of them tie nicely with different lessons and curriculums.
I wish I was a science teacher every time I scroll through this account. Filled with inspirational quotes from well-known scientists and photos of some of really cool looking experiments, Kesler Science is a teacher Instagram account you should definitely follow if you teach science. I follow it just because it's cool.
Two things I enjoy about ELA Classroom's teacher Instagram account are the weekly poll questions that always make me think and the photos of actual activities going on in her classroom right now. With so many beautiful (but set up specifically to be beautiful) pictures on Instagram, it's refreshing to see photos of a classroom that looks like its actively in use. The fact that the resources ELA Classroom creates are amazingly useful and helpful is just a really nice bonus.
Nitty Gritty Science is just a really sharp looking teacher Instagram account. Photos of interactive science journals, bulletin boards I actually want to get up close to, and links to awesome stuff like STEM books for girls makes this a very fun account to scroll through.
I wish someone had made math look so fun for me when I was in school. This colorful teacher Instagram account is full of resources that not only look practical and easy to implement but fun and memorable. I feel like I could still use the units of capacity chart in my kitchen today!
This teacher Instagram account is full of ways to get movement and meaning into social studies curriculum. Almost every picture is of student engagement. They're sorting, they're placing, they're determining importance, ordering things, etc. It's awesome. In a world where so many students say, "Why do we have to learn about history?" This Instagram account will definitely give any social studies teacher some solid responses and inspiration for how to make social studies relevant and meaningful.
Foreign language teachers often get left out when we compile lists of great resources for teachers. World Language Café is a great Instagram account to check out if you're a Spanish or French teacher. Bright, colorful, and full of great lesson plans and fun ideas for language-based activities, it will definitely give you ideas for your next school year.
This Instagram account might just be my personal favorite because I think it really captures how an app can be used to bring people together in unexpected ways. Subway Book Review shows photos of people and the books they are reading while riding the subway (obviously) and asks them to give a quick review. As an English teacher, my mind immediately goes to how I could create a similar project in my high school (and also adds five to six more books to my "must read" list).
13. Cloud Appreciation Society (@cloudappsoc)
Ok, this Instagram account might not have a ton of educational value unless you're a science teacher doing a unit on weather and cloud formations, but there is something very soothing about the Cloud Appreciation Society's Instagram account. Perfect for when you need a moment of zen after a stressful day!
The two educators who created this account definitely had their fingers on the pulse of the modern educator. What primary or intermediate teacher doesn't love Target (especially the dollar section!)? This teacher Instagram account is full of great pictures and tips for items discovered at teachers' favorite store.
For the preschool and primary teachers out there, I Heart Crafty Things has more adorable ideas for tiny people crafts than I thought was humanly possible. It is bound to inspire teachers to trade in the tried-and-true craft they've been doing forever for something fresh and new.
16. To Write Love on Her Arms (@twloha)
I'm including To Write Love on Her Arms, the account of a nonprofit organization "dedicated to presenting hope and finding help for people struggling with depression, addiction, self-injury, and suicide" for two reasons. First, mental health issues are becoming such a major part of the job of teachers and this account is geared towards young people. And second, it's just one example of the numerous great Instagram accounts of nonprofit organizations out there. 
Other incredible accounts are Neverthirst (@neverthirst_water) that strives to bring filters for clean water to communities in need around the world, and World Bicycle Relief (@worldbicyclerelief), an organization that provides bicycles to individuals in rural African communities and documents how life-changing a bike can be. As an educator, I'm intrigued by how I can use these accounts to make my fairly sheltered students more aware and empathetic toward the rest of the world.
I'm ending my list with the Instagram account for the Smithsonian (which is a beautiful account, by the way, you really should go check it out!). I could have included a million other accounts for just about every museum, national park, or public organization in the world. Imagine the possibilities for your classroom! A few of my favorites are Zion National Park (@zionnps), The National Gallery in London (@nationalgallery), and the U.S. National Oceanic and Atmospheric Association (@noaa) but with so many amazing Instagram accounts, it is really hard to choose!
What do you think are the best teacher Instagrams? What education-related Instagram accounts do you find yourself returning to again and again? Let us know in the comments or @weareteachers and @fun_fresh_ideas!