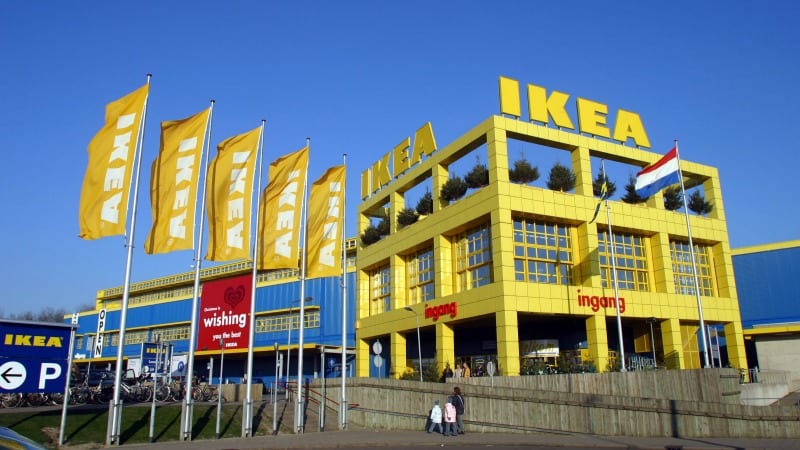 IKEA: inspiring, affordable, and exhausting! What a perfect source for teachers looking to get their classroom organized or just jazz up their decor a bit. WeAreTeachers took a field trip recently and found these fabulous IKEA classroom supplies.
1. Metal desk tray
Perfect for keeping your desk brilliantly organized.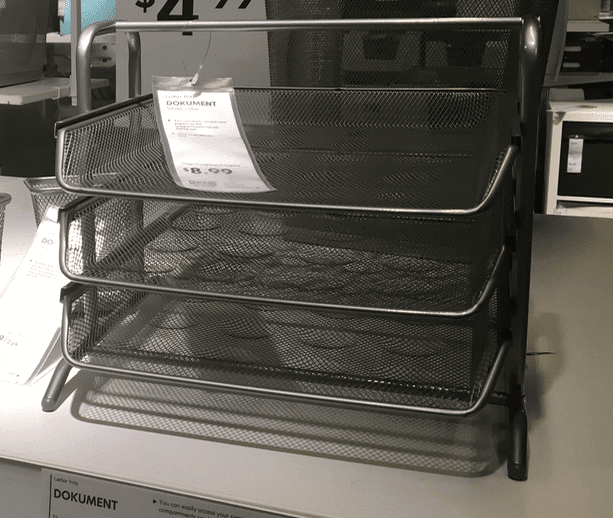 DOKUMENT  $8.99
2. Magnetic chalkboard
This message center features handy compartments at the bottom to hold important things like lunch or library cards, recess duty whistle, etc.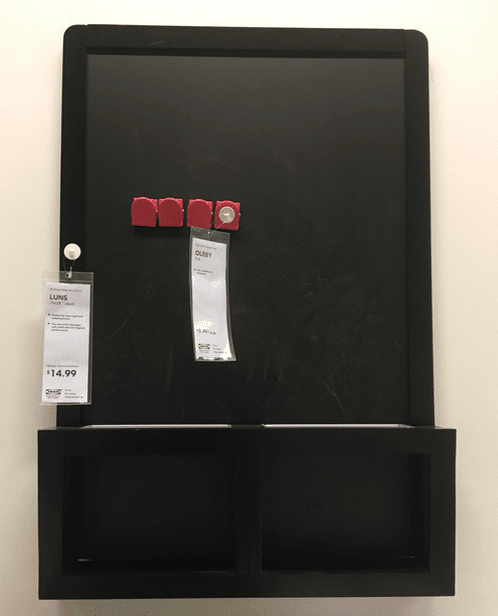 3. Utensil holder
Indestructible pencil, marker or scissors holders.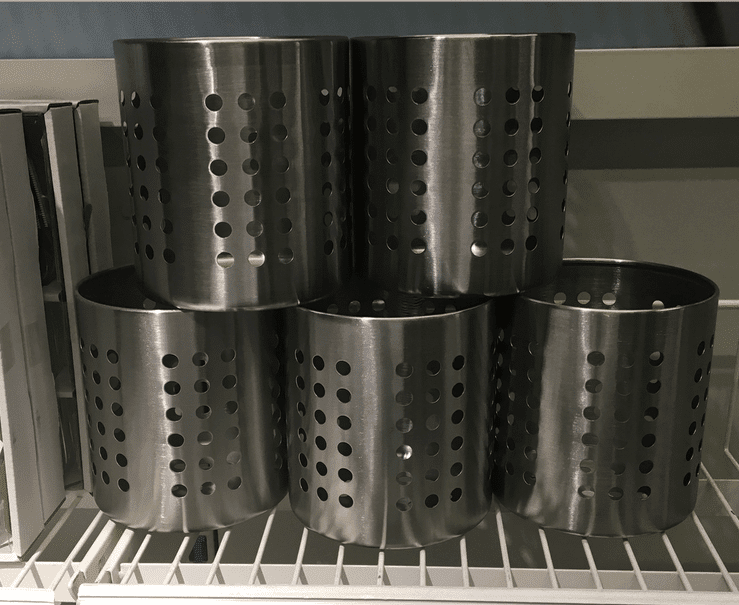 ORDNING  $2.49
4. Chair pad
These could be used as "seat spots" to help kids stay in their place at circle time or during small group reading.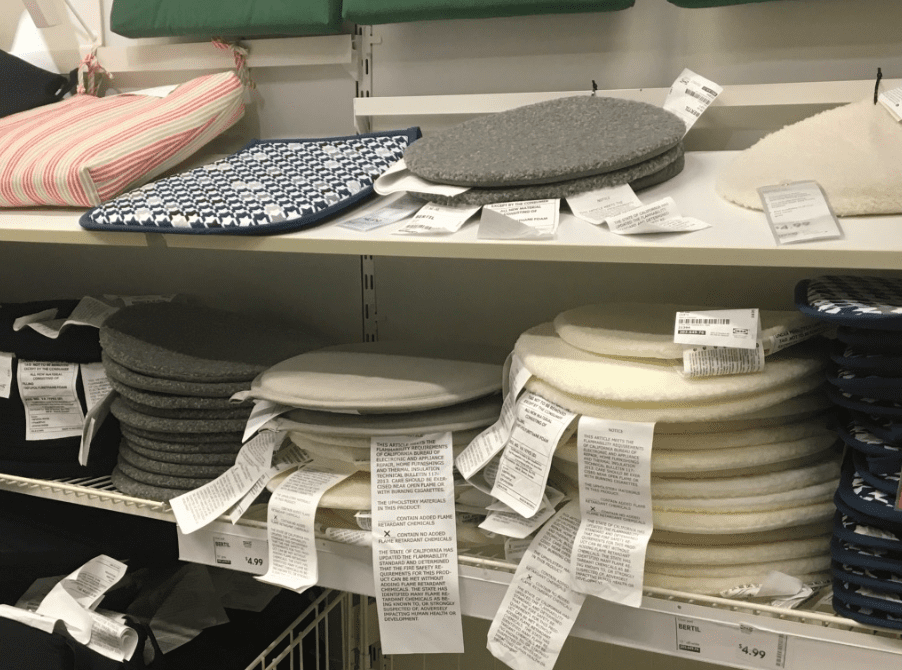 BERTIL  $4.99
5. Utility cart
Who couldn't find a zillion uses for something like this? Perfect for papers, books, homework, etc.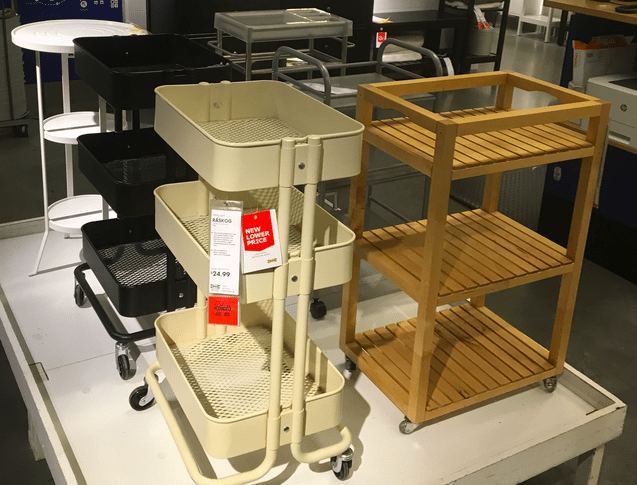 KOG $24.99
6. Rubber ice cube trays
These colorful trays could hold pushpins, paperclips, binder clips, etc. on your desk.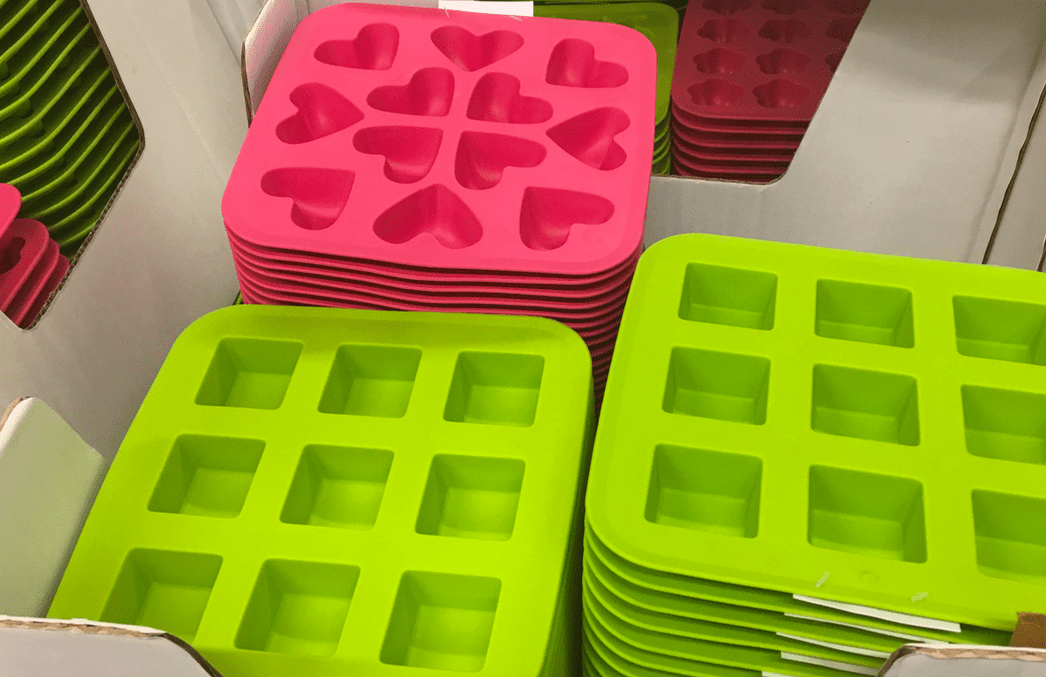 PLASTIS  $0.99
7. Sturdy tote
These bags could be used to carry library books, store LEGO or building blocks, or you could use one as your teacher bag.
SOMMAR 2017  $9.99
8. Colorful rug
Perfect for Circle Time and (can't help it) cute as a button!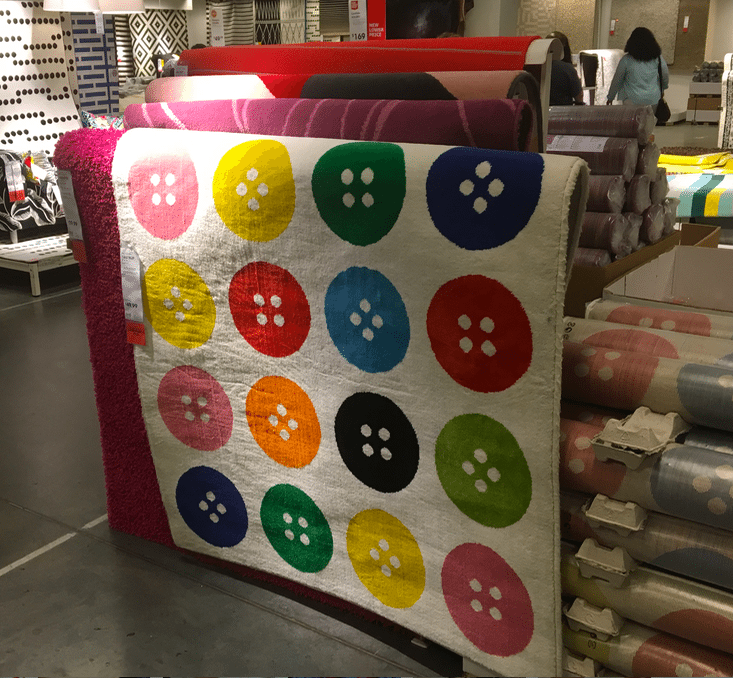 TASTRUP $49.99
9. Step stool
Helpful for little ones at the sink, drinking fountain, pencil sharpener.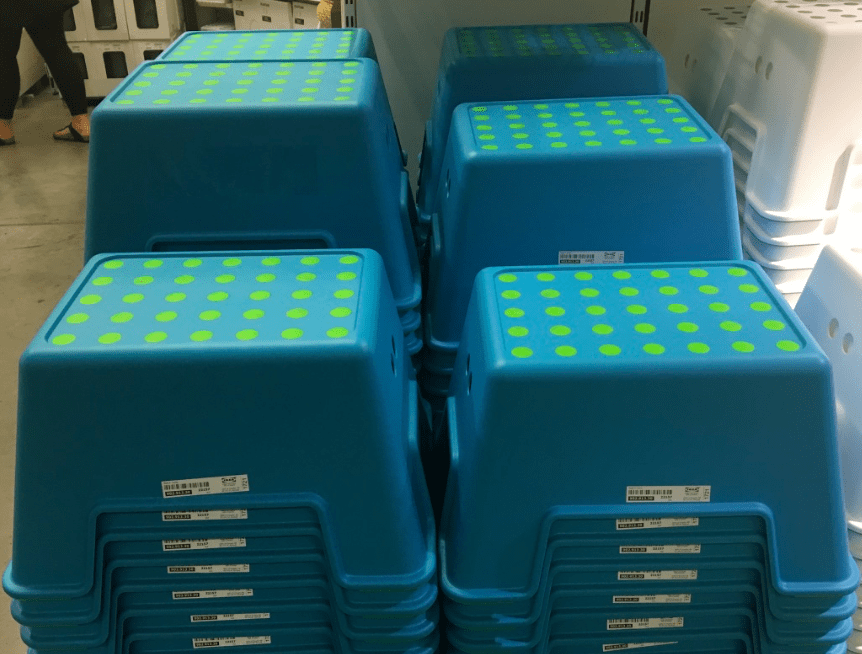 BOLMEN  $7.99
10. Wooden hangers
These clip style hangers are perfect for displaying beautiful art work.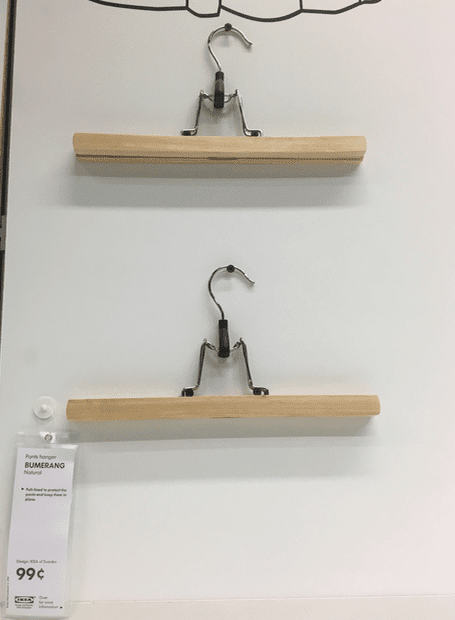 BUMERANG  $0.99
11. Storage cart with baskets
These would be great for storing math or science materials, playground equipment such as jump ropes and sidewalk chalk, or classroom supplies like Ziploc bags or boxes of tissues.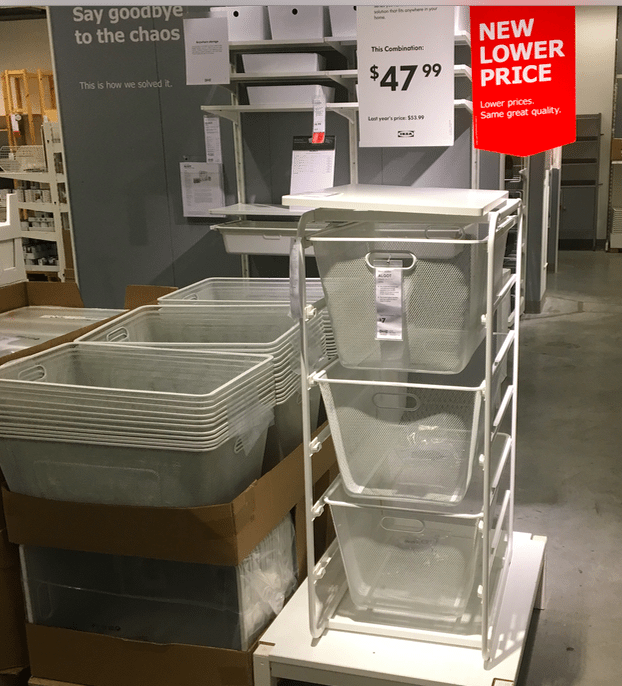 ALGOT  $47.99 (each basket just $7.99)
12. Mesh basket
Another great container for library books, playground equipment, or stuffed animals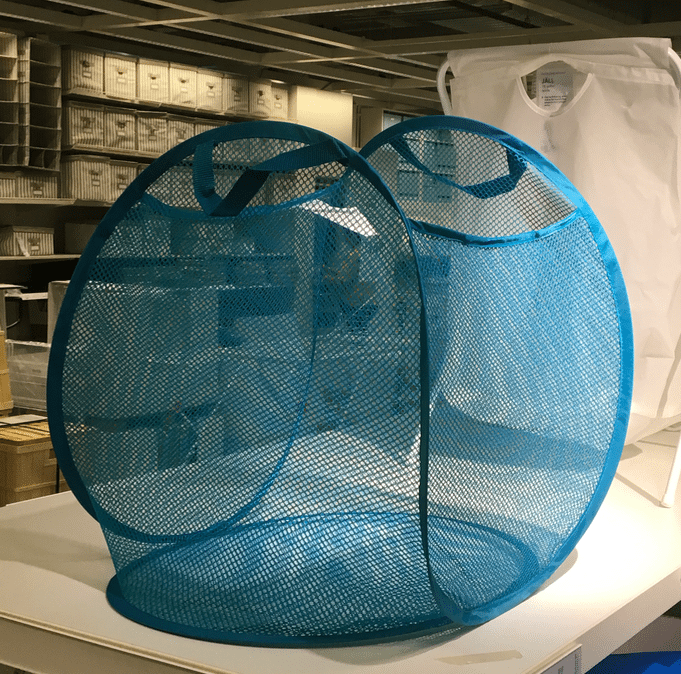 SKOGHALL $3.99 (not available online)
13. Rubber basket
Love the sturdy rubber construction of this container. You could store guided reading book sets or professional books or even put potted plants in it.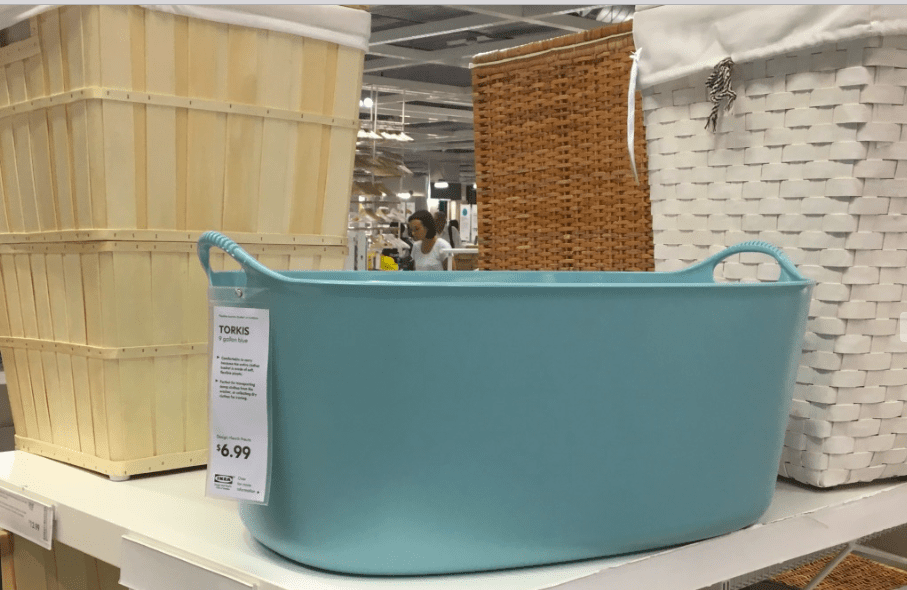 TORKIS  $6.99
14. Hanging dryer with 16 clips
Another great contraption for displaying art work.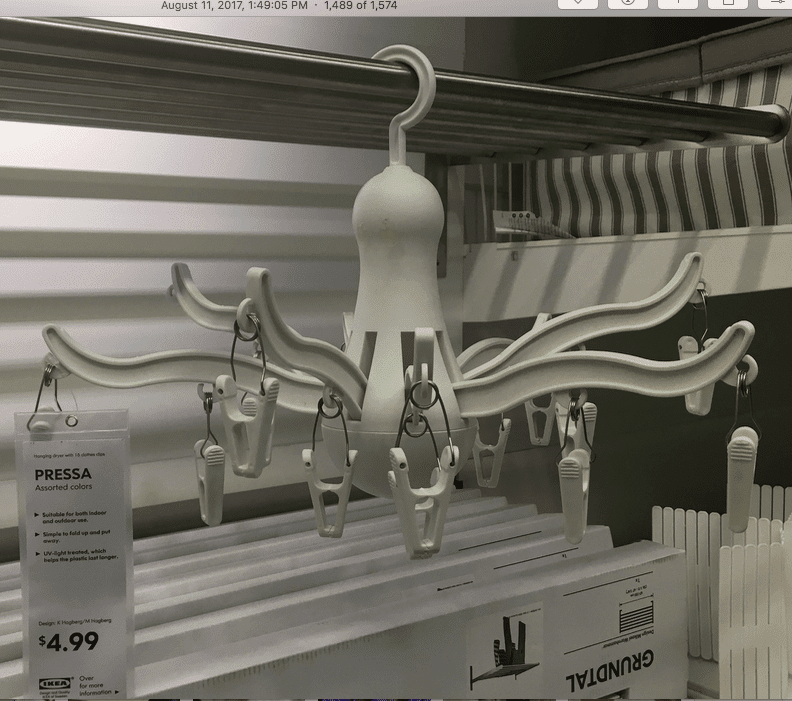 PRESSA $4.99
15. "Leather" desk organizer
This would look super polished on your desk or on your storage shelves.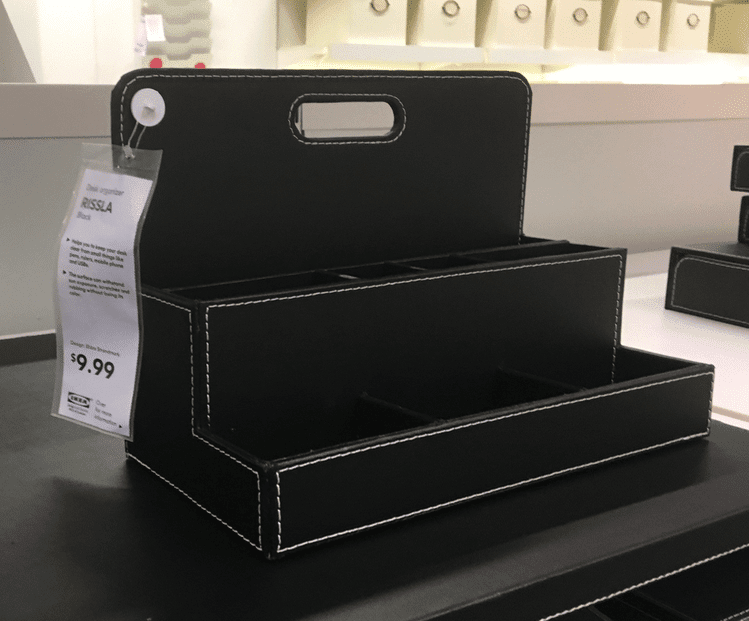 RISSLA  $9.99
16. Storage boxes with lids
MUCH cuter than hand me down boxes from the grocery store or office supply.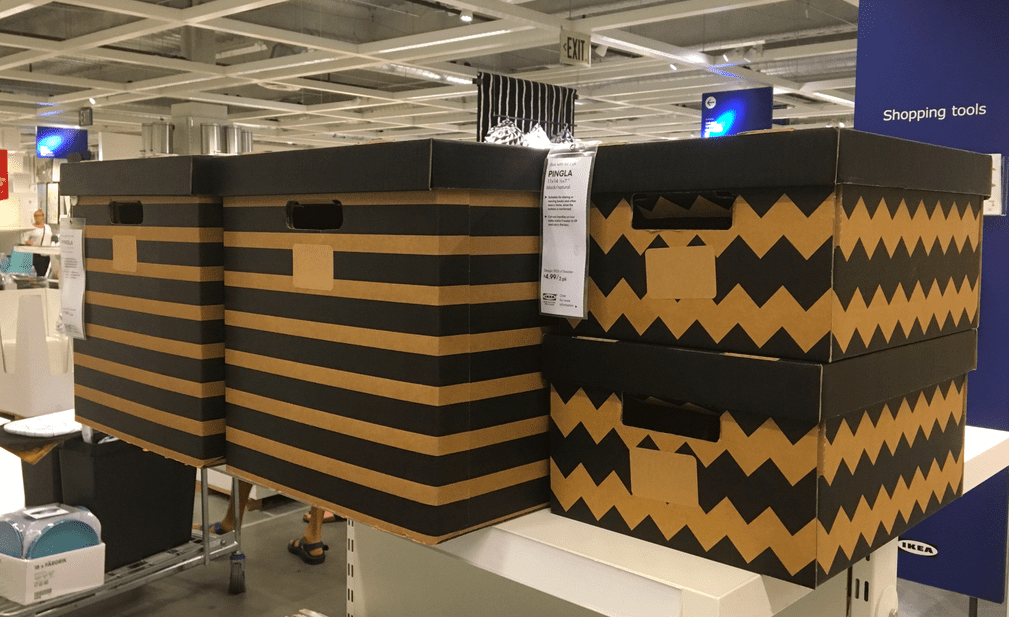 PINGLA  $7.99/2 pk
17. Wooden crate
Love to organize books using these! Each crate could hold a different genre or level.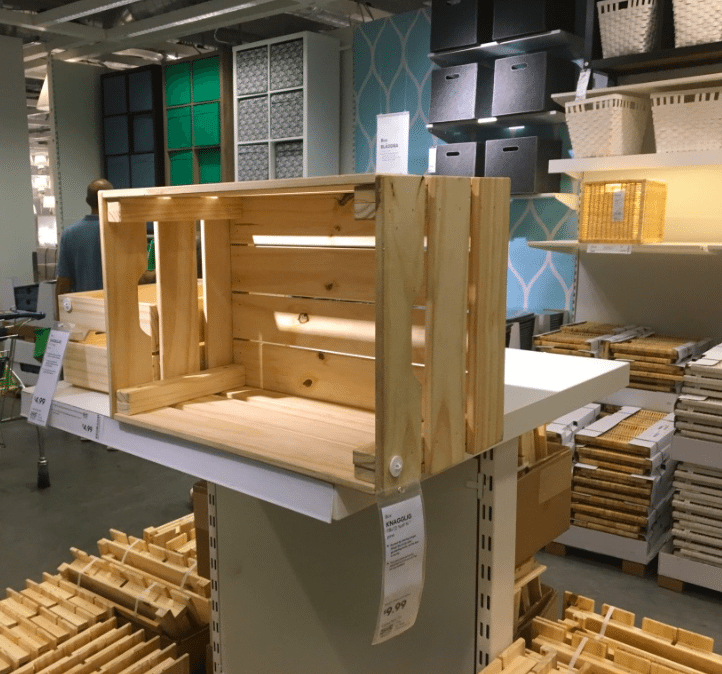 KNAGGLIG  $4.99
18. Kid-powered flashlight
This flashlight is a fun tool to teach kids about energy. Kids have to wind the handle to get the light that they need. And since the energy is stored inside, there's no need for batteries.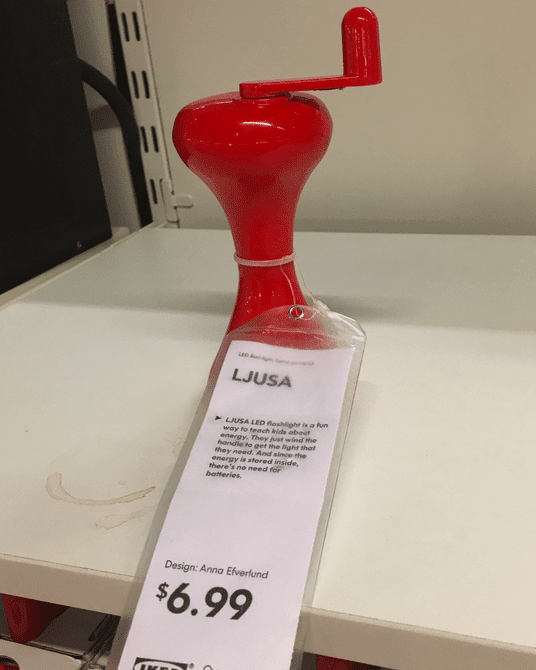 LJUSA $6.99
19. Wall clock
I don't know about you, but I need more than the one clock provided in my classroom. Nothing worse than having to turn around to check the time during read-aloud.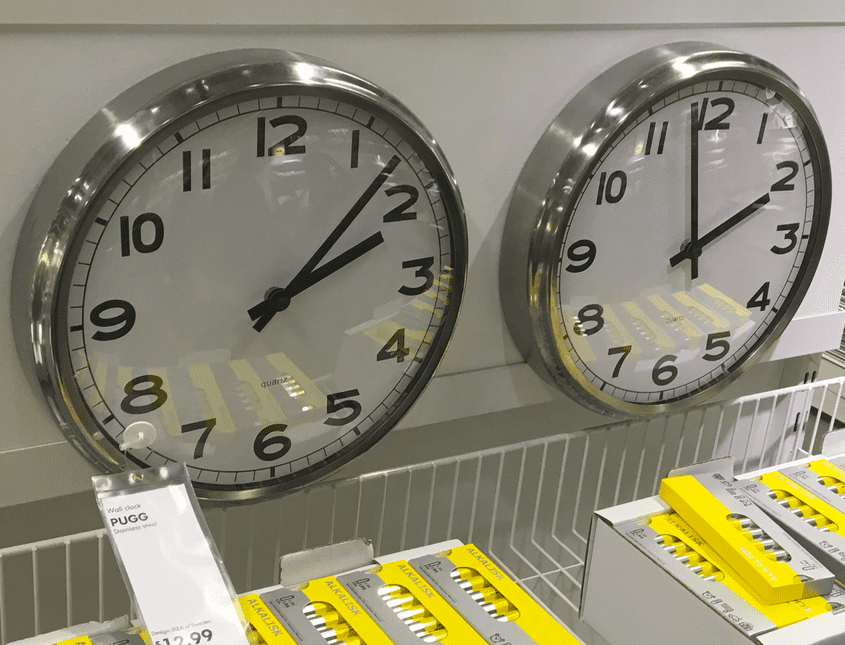 PUGG  $12.99
20. Galvanized pots
Pencils, pens, crayons, markers, scissors, paper clips, glue sticks, and so on and so on and so on!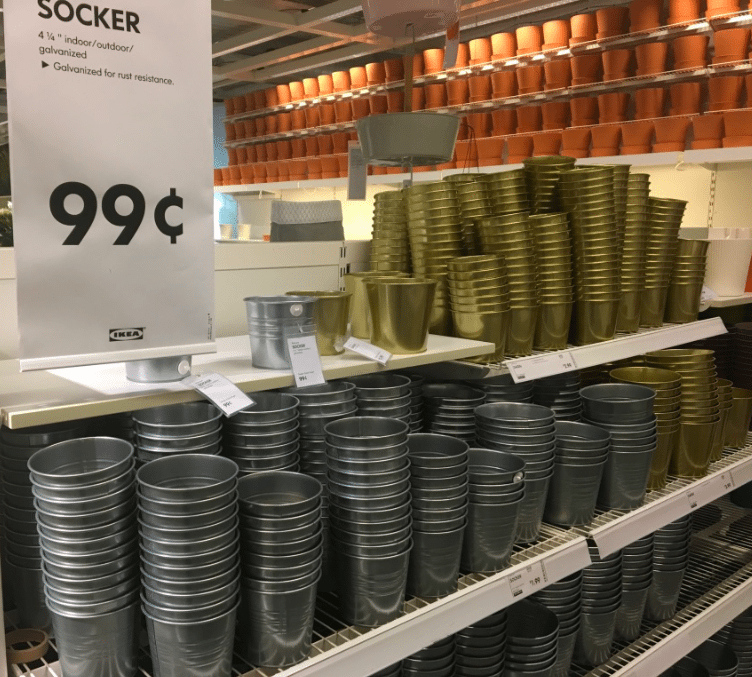 SOCKER  $0.99
21. Galvanized tub
Wouldn't your students look classy using this to carry your class's sack lunches to the cafeteria?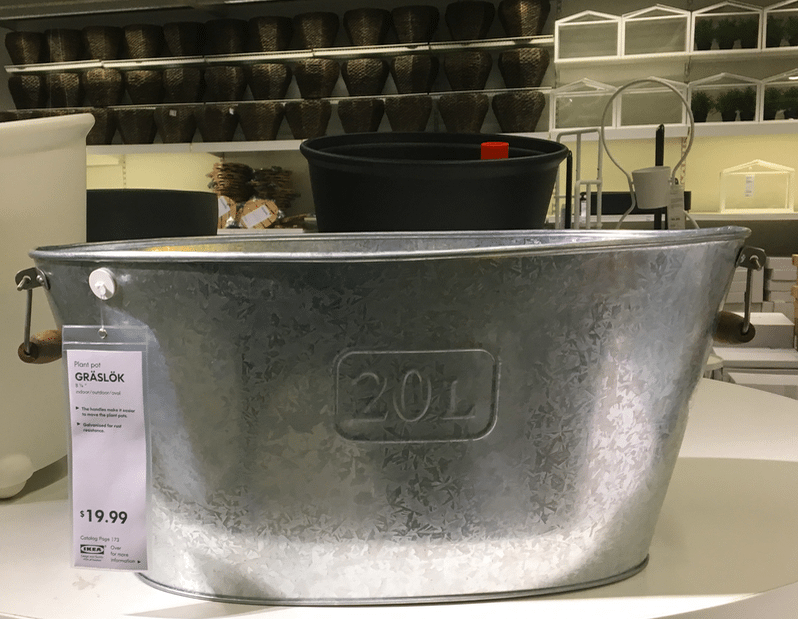 GRASLOK  $19.99
22. Plastic low chair
Comfy for kids and adults alike. Great for your reading corner or as a teacher seat in small groups (for those of us with creaky hips or knees who hate sitting flat on the floor).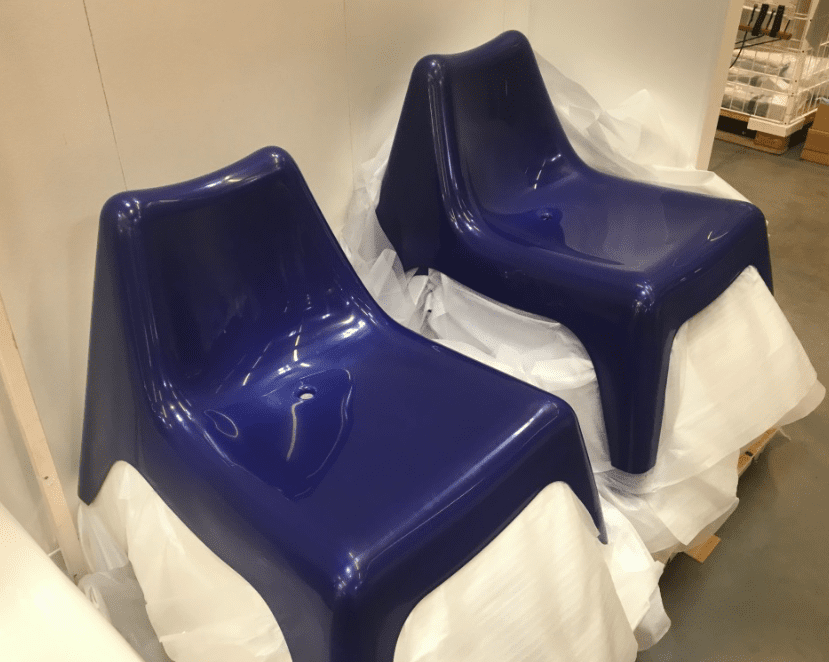 PS VAGO  $29.99
23. Shopping bag
These inexpensive, sturdy bags would be perfect to send home with kids filled with at-home reading materials.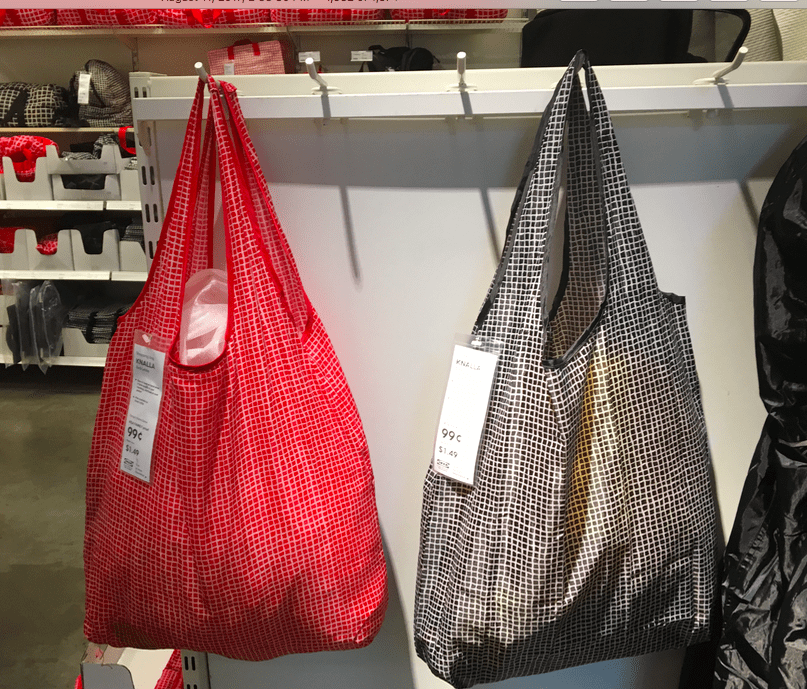 KNALLA $0.99
24. Book rack
Classic look, plenty of storage. Maybe use it for special read-alouds or focus books for a unit.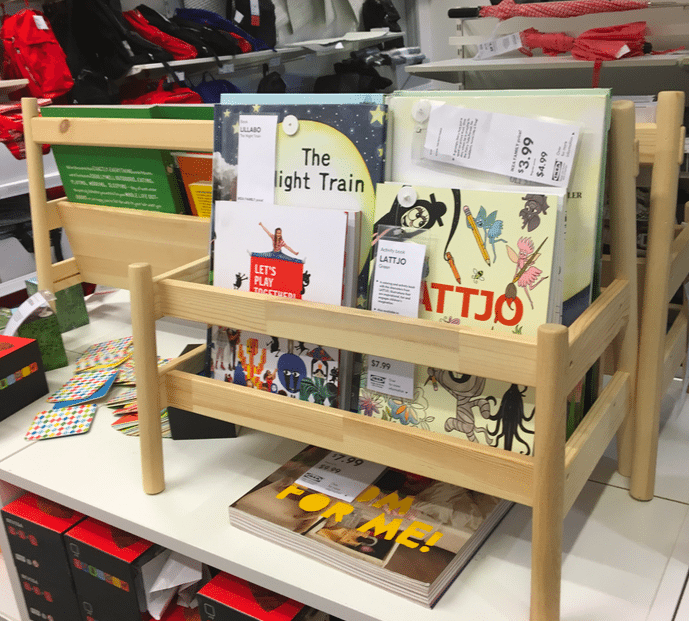 FLISAT  $19.99
25. Kid chair
Super comfortable, just-right size chair for little kids.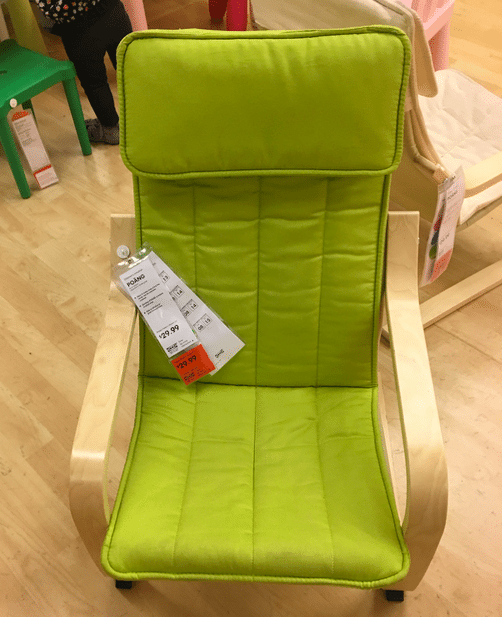 POANG  $29.99
The last ten items would be perfect for daycare, preschool or kindergarten classrooms.
26. Wooden doll house
Classic wooden design for an old fashioned favorite free-play activity.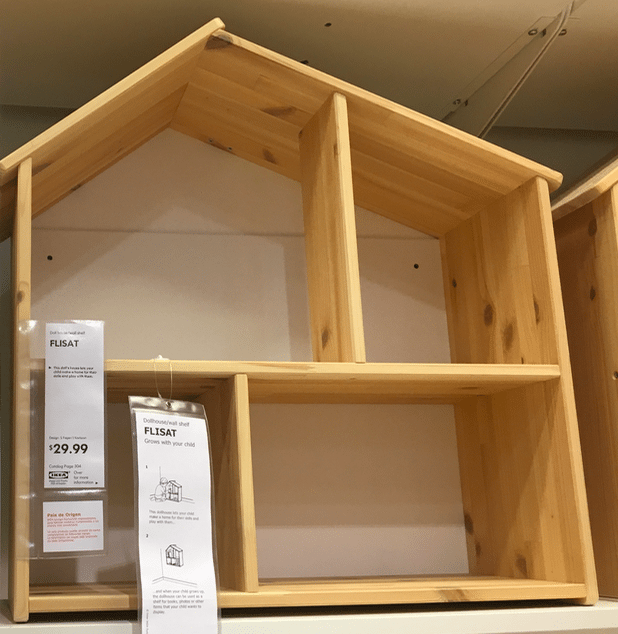 FLISAT  $29.99
27. Dollhouse furniture
Well, if you have a cool dollhouse, you have to furnish it with cool IKEA furniture!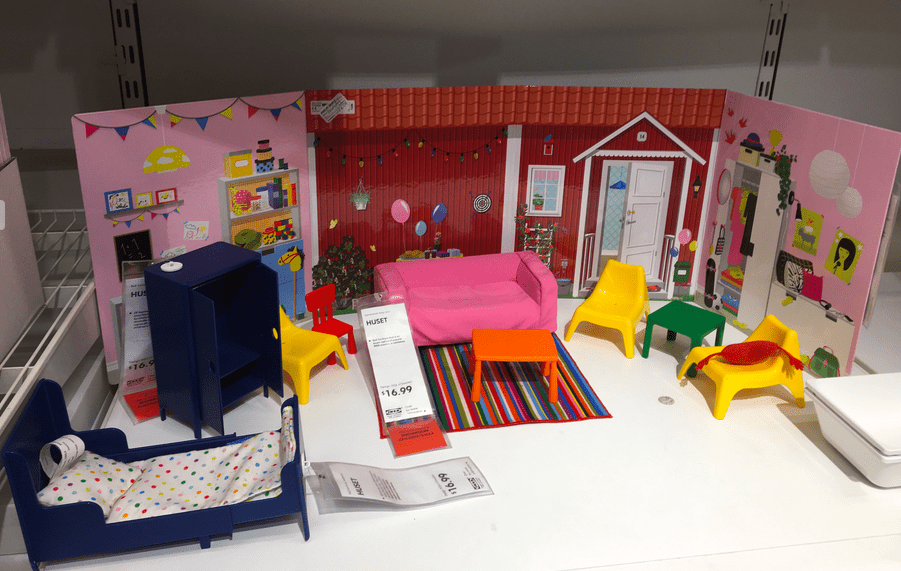 HUSET  $16.99
28. Play kitchen
Another favorite area for the little ones to role play.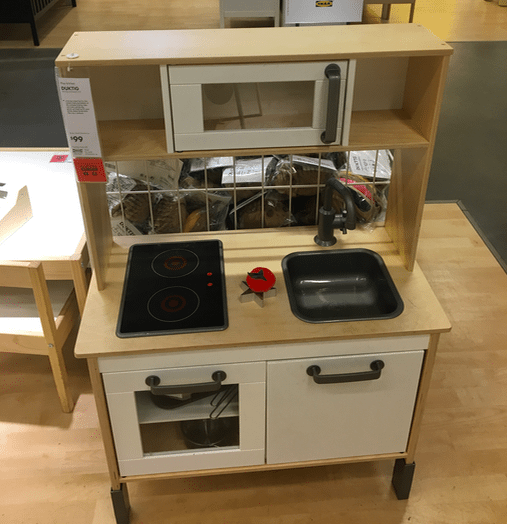 DUKTIG  $99
29. Shopping baskets and groceries
Perfect for pretend shopping trips and meal prep.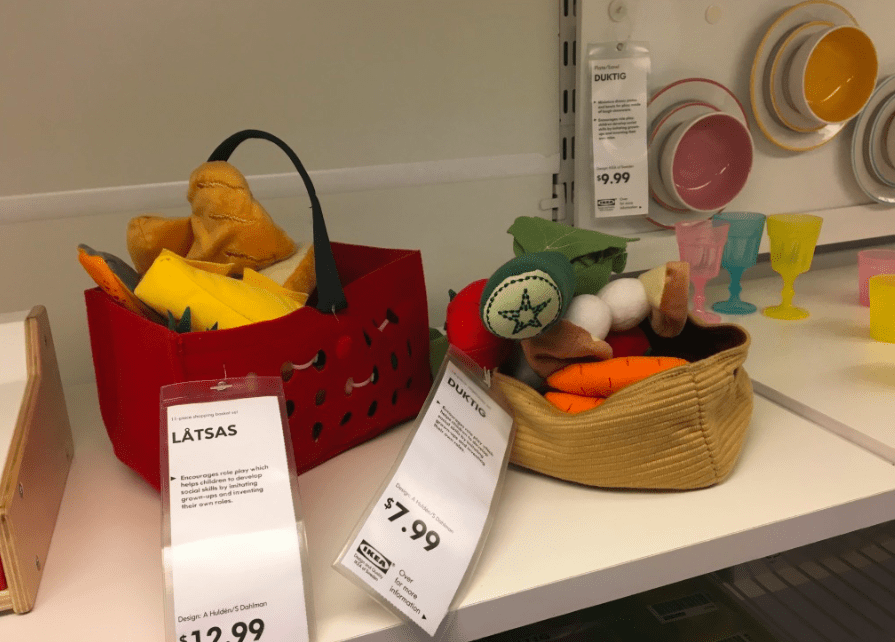 LATSAS  $12.99 and DUKTIG  $7.99
30. Cash register
Fun for playing store, but you could also use them for number recognition and simple addition and subtraction.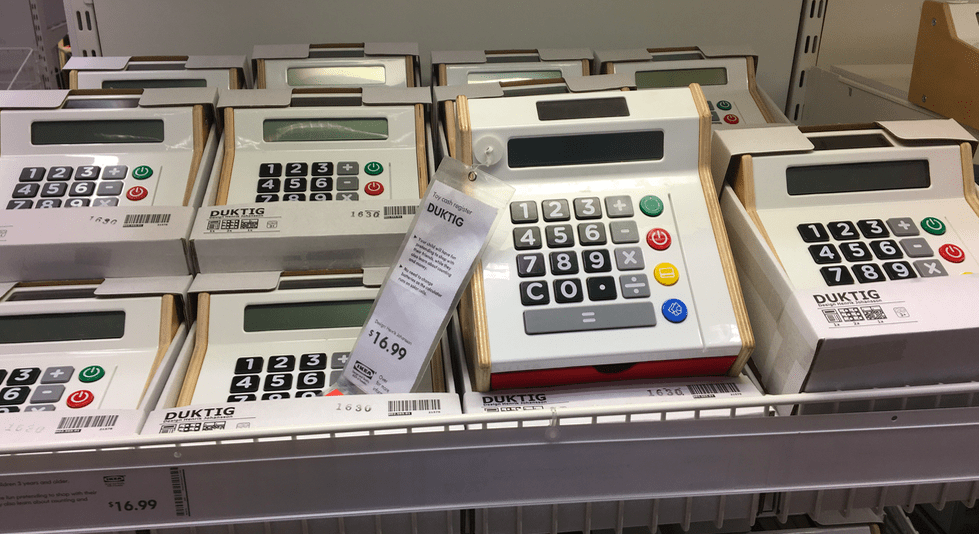 DUKTIG  $16.99
31. Pod chair
This darling little egg is perfect when one of your students needs a little break or wants to have some quiet time.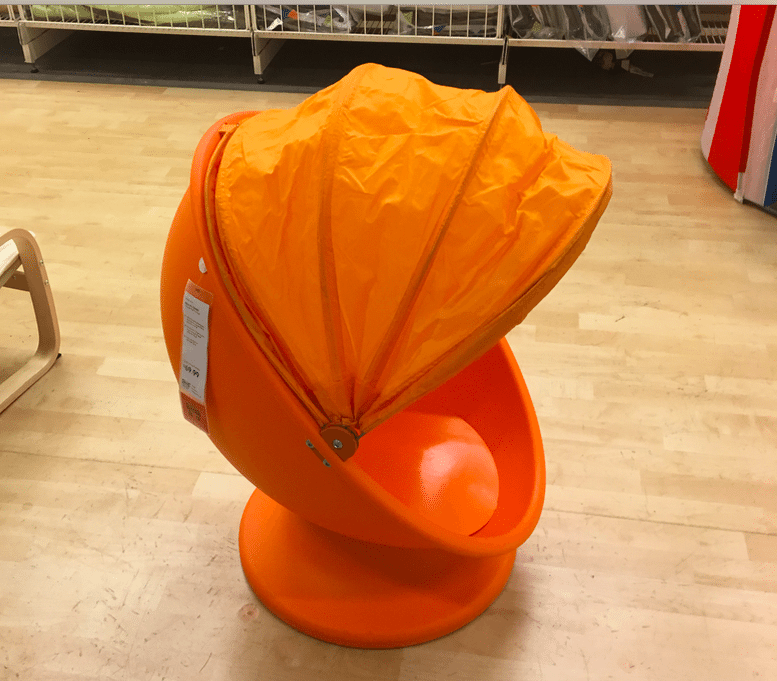 PS Lomsk  $69.99
32. Eagle costume
One of the many colorful dress-up options. Could be a costume for a play or reader's theater.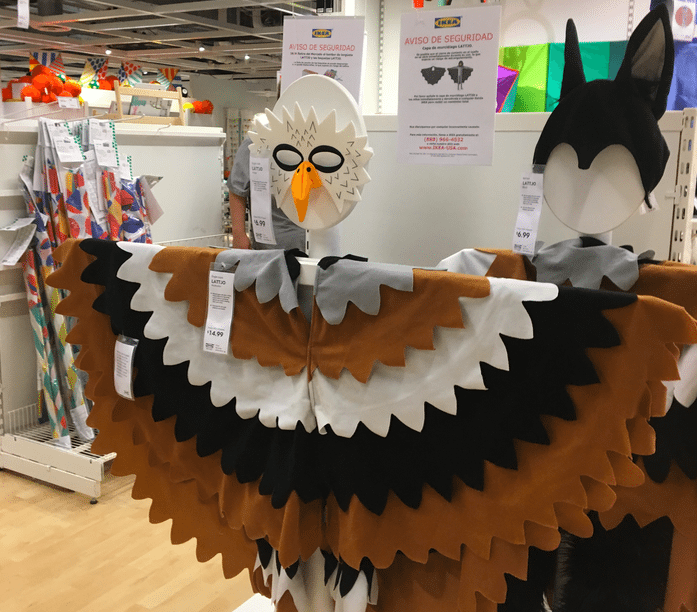 LATTJO $26.97
33. Tambourine set
Inexpensive option for music time.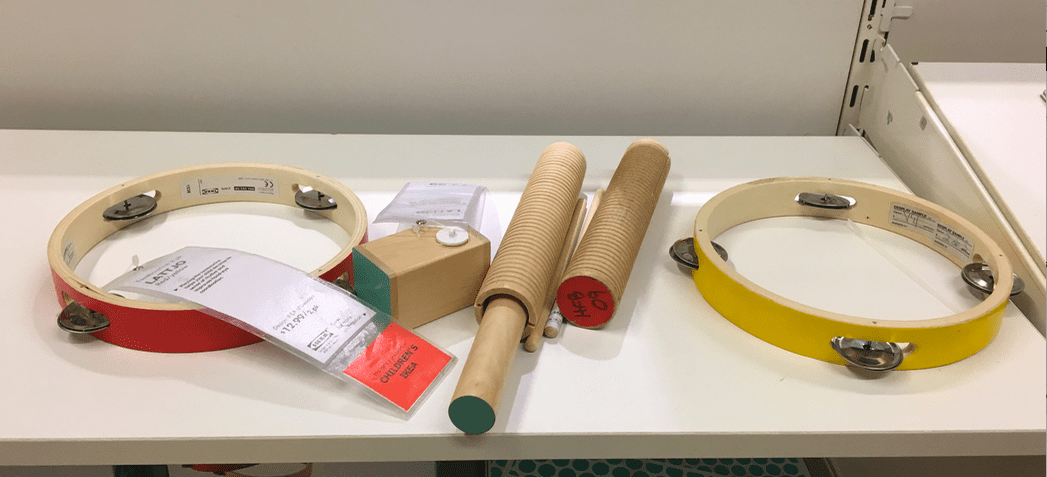 LATTJO  $12.99
34. Abacus
Timeless learning tool and toy.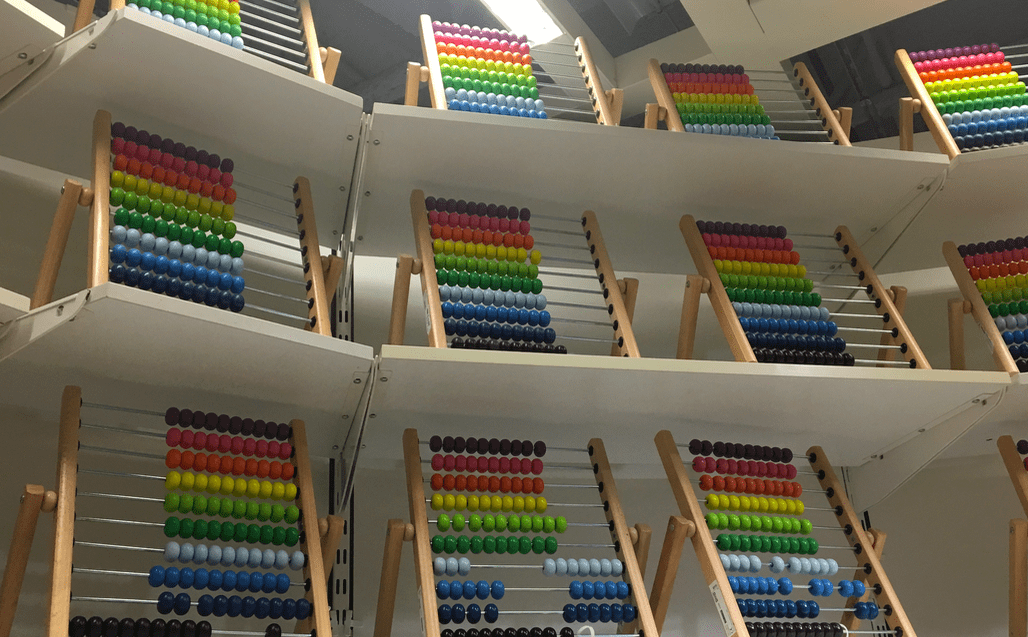 MULA  $9.99
35. Pop-up cube
This portable cube can be used inside or out. Your kids can use it during free time or quiet reading time.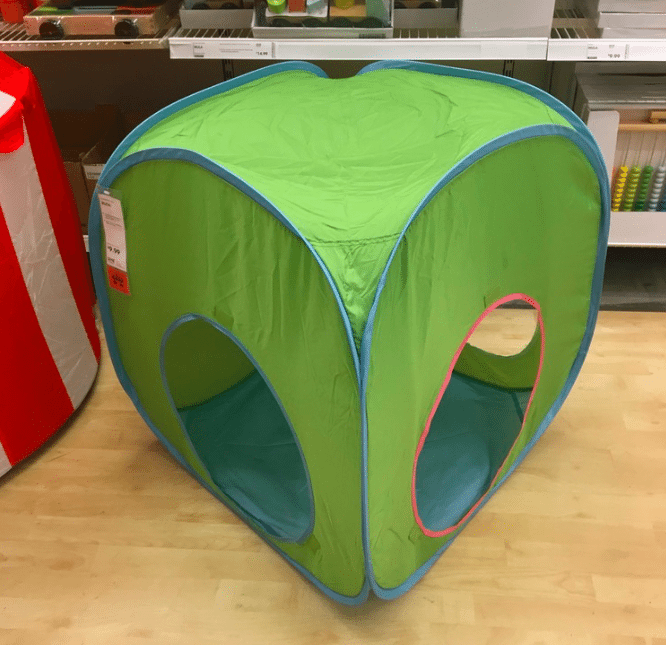 BUSA  $9.99
36. Pop-up tent
This one's perfect for all the little circus performers in your class.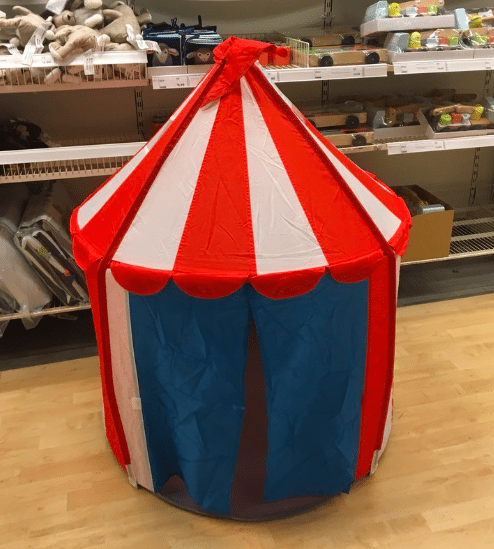 CIRKUSTALT  $24.99
What are your favorite Ikea classroom finds? Please share in the comments.