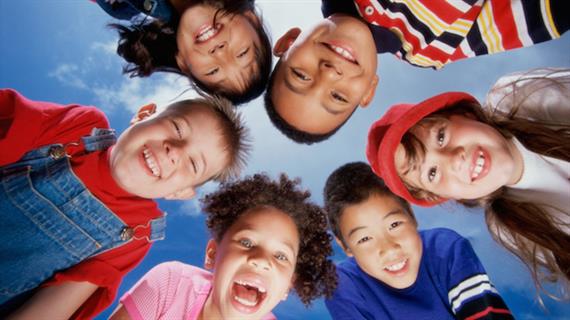 The last days of school are definitely a special time of year—exciting yet sometimes bittersweet. A time for basking in accomplishments, recalling fond memories, and taking stock of how much each individual has grown and learned. Here are a few activities and projects to help make this precious time memorable.
1. Goodbye Room Book
We all know how hard it is to say goodbye sometimes, especially for younger children. This activity may provide some closure for little ones.
Read aloud the book Goodnight Moon.
Read Goodbye House by Frank Asch
Create a compare/contrast chart with kids.
Have students draw pictures and write a short sentence about something they will miss about their classroom. Provide them with the sentence stem "Goodbye ______________."
Bind all of the children's pages together into a book.
2. High Fives for Summer
Have kids trace their hands on their choice of light-colored paper. On the pointer finger through the pinkie, have students write: (Name)'s Goals for Summer.
Glue a square of lined paper on the palm and have students write three to five  goals that they hope to achieve over the summer, such as … Read 25 books, Learn the times tables up to 10s, Do one science experiment a week, Go to the library five times, Explore three new places, Be nice to my little brother, etc.
3. Postcards From the Teacher
Have each student decorate the front side of a postcard-size piece of card stock with a beautiful, colorful picture. On the back side, draw a vertical line dividing the postcard into halves. On the right-hand side, have the students write their names and addresses in pen. Over the summer, send a little love note to each of your students.
4. Wall of Wisdom     
Pre-cut construction paper "bricks"—rectangular blocks with rounded corners in your choice of size and color. Have each student write a few words of advice for next year's incoming students such as "Make new friends," "Try something different," "Do best quality work," "Be a classroom leader." Decorate a bulletin board with the students' bricks for next year's class. Their words of wisdom will help next year's group start a conversation about classroom community.
5. Talking Behind Your Back
Have your students help tape a piece of lined paper to one another's backs. Have each student get out a felt-tipped marker (not a Sharpie—it may bleed through!). Set a timer and put on some favorite music. Let the students mix around the room and write a positive message on each student's paper. For example, The best thing about you is …, What I appreciate most about you is …, I remember …, etc. After a set amount of time, have students stop, remove their papers from their backs and enjoy reading the words of love from their classmates (and you too!).
6. "Fortune Cookie" Balloon Toss    
Have a brainstorming session with students about the adventures of summer and all of the good things that might happen. Have every student write one positive "fortune" on a pre-cut slip of paper such as "You will go on a marvelous adventure," "You will achieve your goals," "You will make a new friend," etc. Each student will put his or her slip into a balloon, inflate it and tie it off. Make a large circle and play a song. Have students toss balloons around until the music stops. Each student should end up with one balloon. Using whatever means they like (sitting on it, using a sharp pencil, hair clip, etc.), have students pop their balloons and read their fortunes. Go around the circle and have each student share his or her fortune aloud.
7. End-of-Year Charades
Have each student write out one memorable moment from the school year on a slip of paper. Collect all the slips in a bag, hat, etc. Divide kids into teams and have them come up one team at a time, choose a slip and act out the memory for the group. No need to keep score—the goal is just to relive all the happy memories from the year.
8. "I Remember When …" Mural
This is a great activity when you have a few extra minutes to fill or when kids need a short brain break. Decorate the center of a long piece of butcher paper with the words "I Remember When …" in large print.  Allow students to write and draw favorite memories from the school year until all the space is filled. Display your banner proudly in your classroom or out in the hall for others to enjoy.