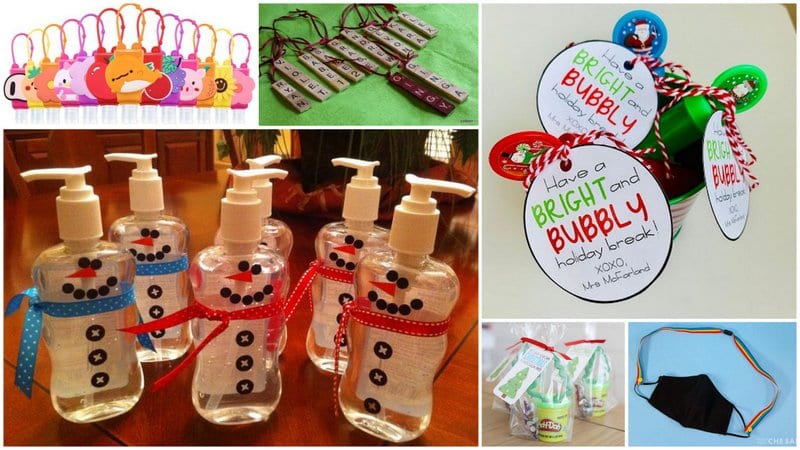 The 2020 holiday season is here, and it's going to be a little… different this year. One thing that won't change? The giving spirit of the season. We know that teachers have small budgets, and we also know that giving will feel more important than ever in 2020. That's why we've put together this list of awesome, easy, and inexpensive gift ideas for students.
Even if you're doing distance learning, we've got you covered. Many of these ideas can be mailed with a standard first class stamp. (Check out even more ideas you can mail here.) If you'd still like to give in person, consider doing a special holiday teacher drive-by to drop off your presents. Either way, these inexpensive gift ideas for students are sure to make the 2020 holidays special for your class.
Just a heads up, WeAreTeachers may collect a share of sales from the links on this page. We only recommend items our team loves!
1. Fun Hand Sanitizer Bottles
Hand sanitizer is the 2020 must-have, so give your students a fun way to carry theirs around. Grab a set of 24 different sleeves with empty bottles included for about a buck apiece here.
2. Hand Sanitizer Bottle Wraps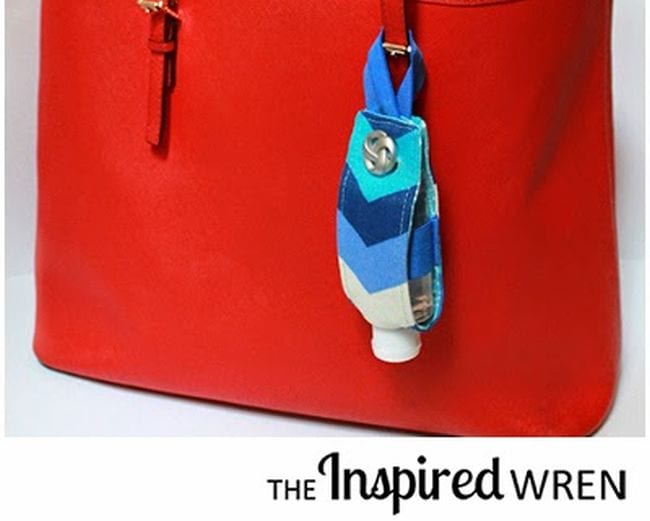 If you're crafty, give this project a try. The materials are inexpensive, and the holders are easy to make once you get the hang of it. Get the DIY tutorial here.
3. Hand Santa-tizer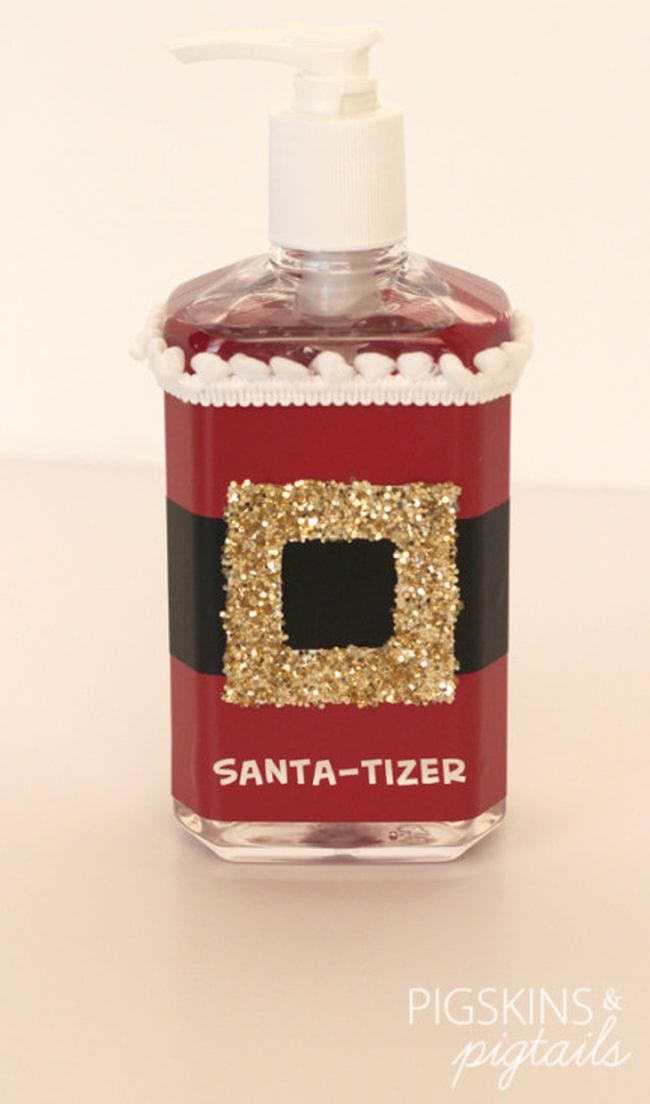 This is one of the cutest inexpensive gift ideas for students around! Simply add some red, black, and gold vinyl. See how it's done here.
4. Snowman Hand Sanitizer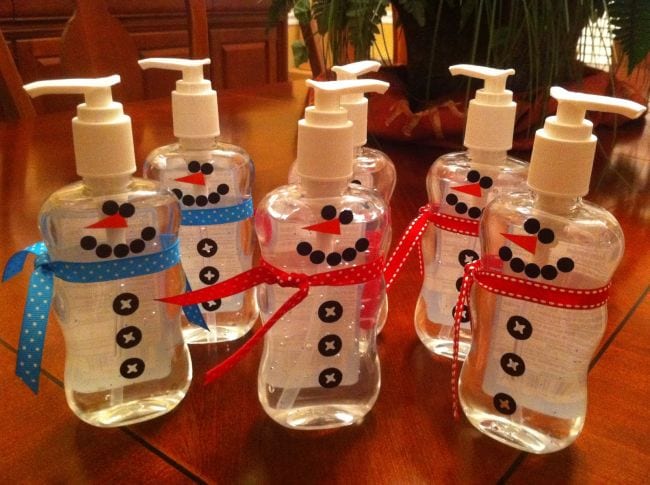 Here's another easy way to personalize hand sanitizer bottles. Get the DIY from Southern Girl Creations.
5. Germ Juice Sanitizer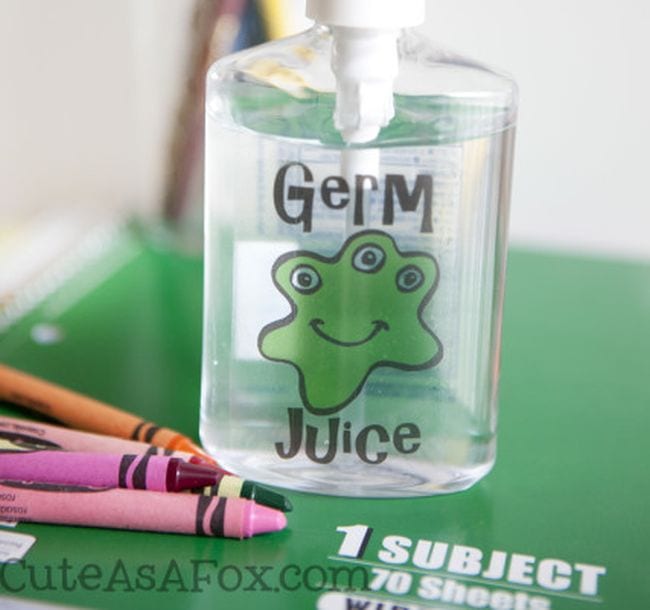 Looking for a non-holiday way to personalize hand sanitizer? Get these free printable "Germ Juice" labels from Cute As A Fox.
6. Hand Sanitizer Refillable Bracelets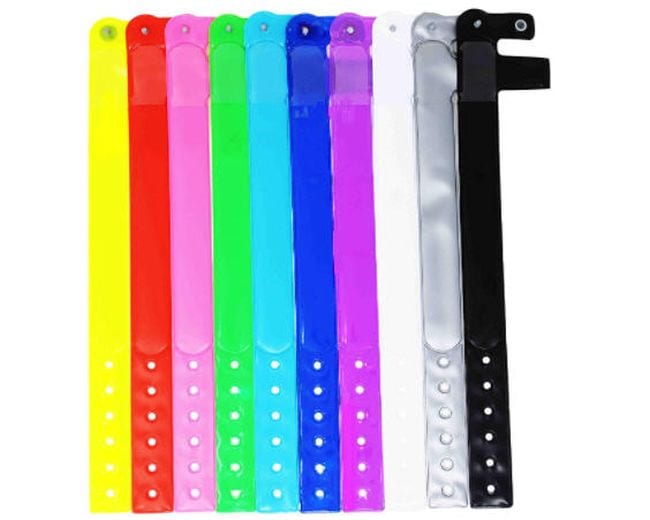 Here's a hand sanitizer gift you can drop in the mail! These bracelets each hold a couple of pumps' worth of sanitizer, and ensure your students will always have some on hand. Buy a pack of 20 here.
7. DIY Customized Face Masks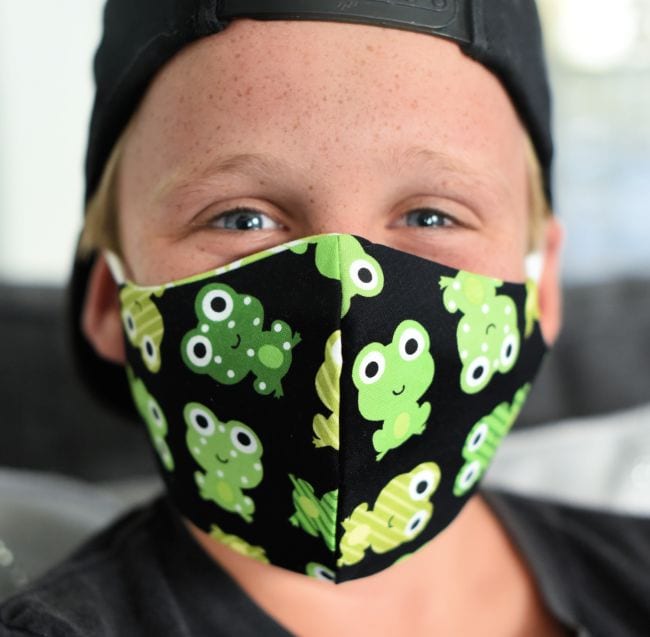 Chances are good we'll be wearing face masks for months to come. If you've got basic sewing skills, pick out some fun fabrics and make these quick face masks for your students. Crazy Little Projects has the DIY.
8. Face Mask Lanyards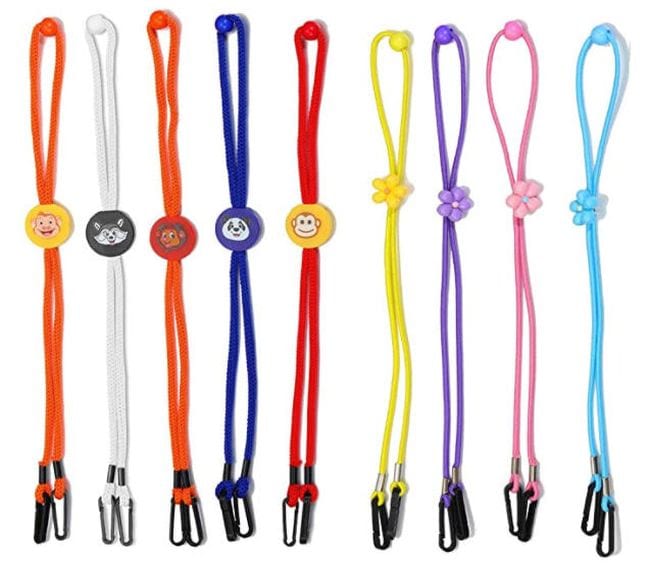 This is another one of those inexpensive gift ideas for students that's light enough to send in the mail. Lanyards keep masks handy when kids are eating lunch or taking a quick mask break. Get a set of 9 in assorted styles here.
9. DIY Mask Lanyards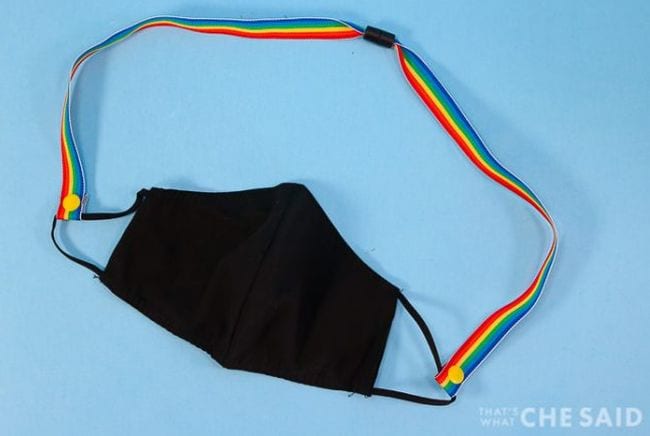 These DIY mask lanyards are incredibly easy to make. Learn how from That's What Che Said.
10. Disposable Holiday-Themed Face Masks
This cute holiday design comes in both kid and adult sizes, so they'll work for just about any student. Slip a few into an envelope along with a holiday card for a very COVID Christmas gift! Buy a box of 50 here.
11. Mail a Hug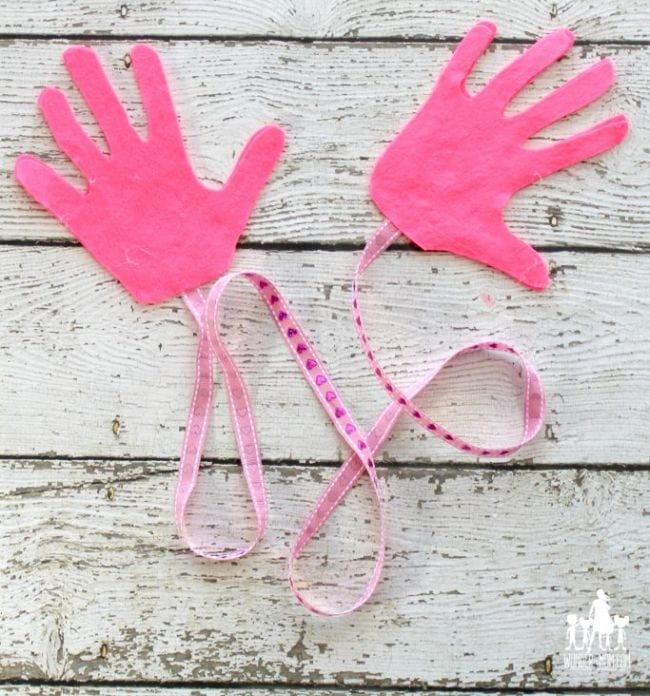 Lots of teachers doing distance learning really miss the chance to hug their students. Send them a virtual hug with this super easy idea from Wonder-Mom.
12. E-Books

Amazon has lots of terrific children's e-book options for a dollar or two each, and they make it easy to send a selection to a large group. Learn more here.
13. Make-A-Face Sticker Sheets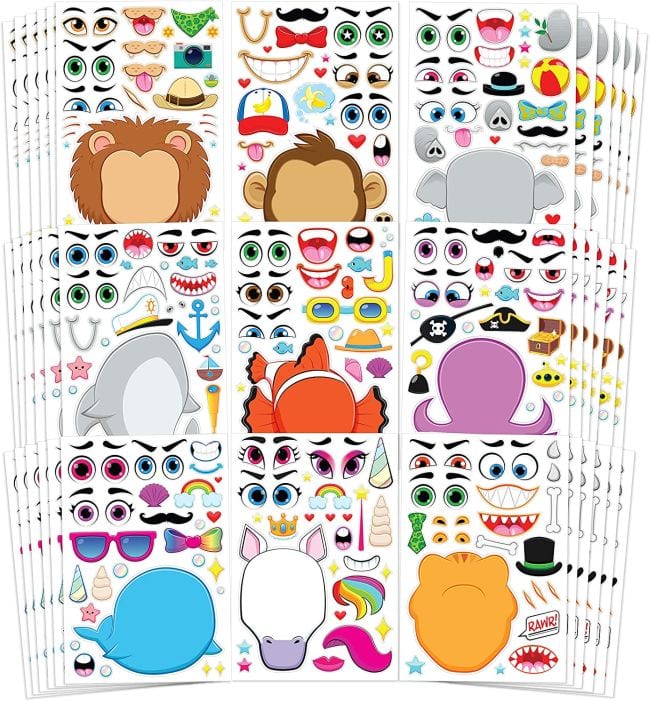 Mail your students a few of these sticker pages for fun activities that show off their creative side. Get a set of 36 here.
14. Reading Bookmarks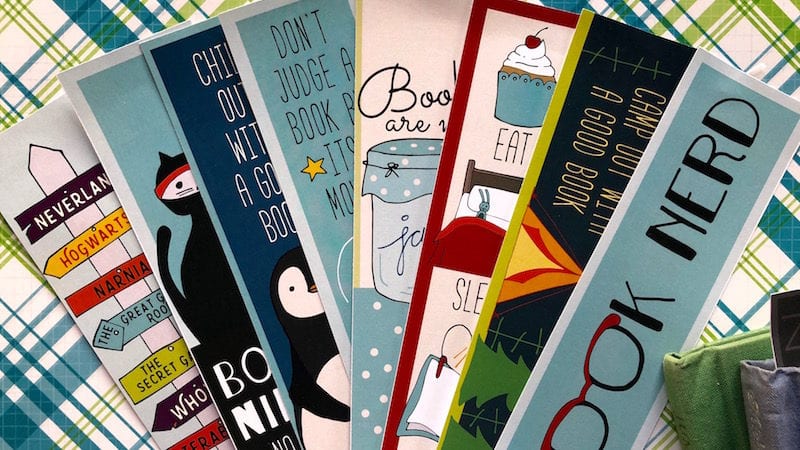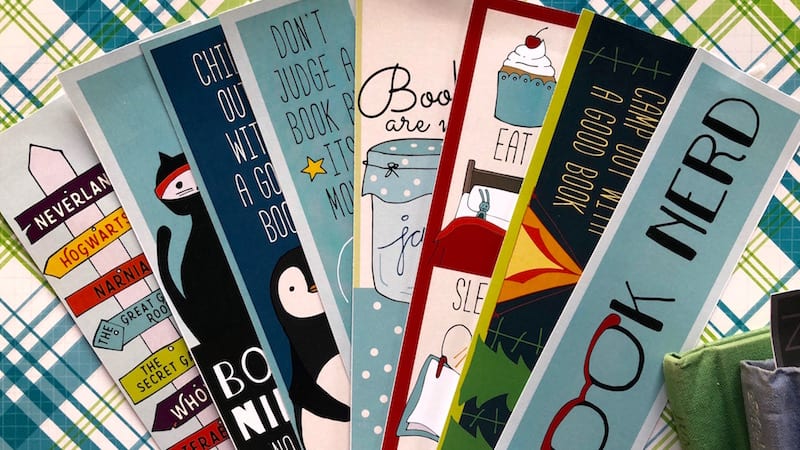 These printable (and mailable!) book marks are free, so all you need is a printer with colored ink. Get them here!
15. Mini Puzzle Books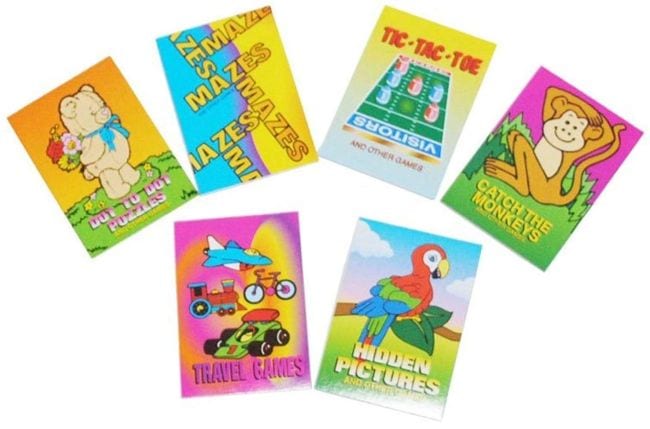 Keep students busy during the holiday break with these cute little puzzle books. Get a 12-pack for less than a dollar apiece here.
16. Classroom Coupons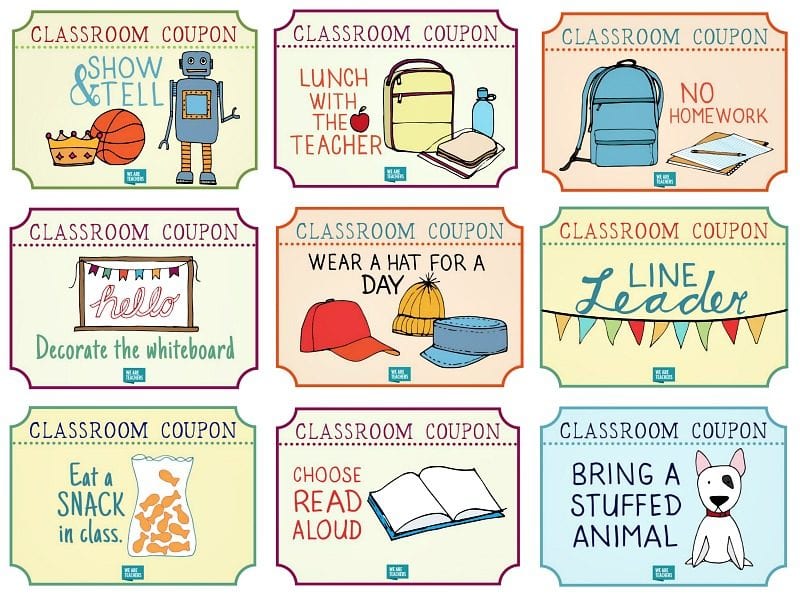 Give students a gift they can use even after the holidays are over. Get the free printable 15-coupon set here.
17. Motivational Cards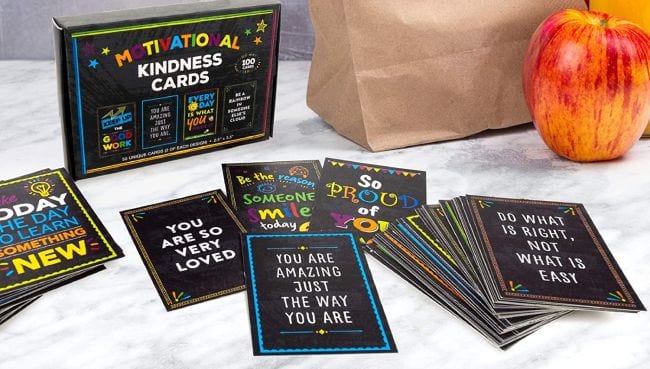 Sometimes all you need is a reminder that you're special to make the day better. Get 100 of these motivational cards for only pennies each.
18. Kindness Posters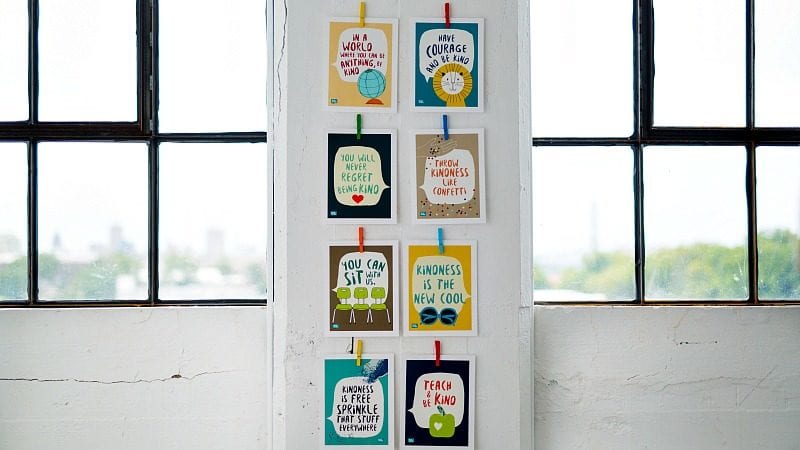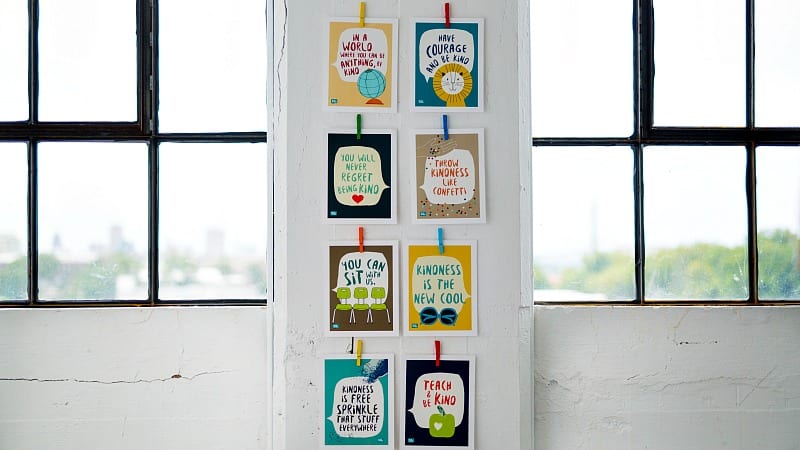 If you're looking for an even more inexpensive way to spread kindness, you'll love these free printable posters. Get the set here.
19. Balloon Letters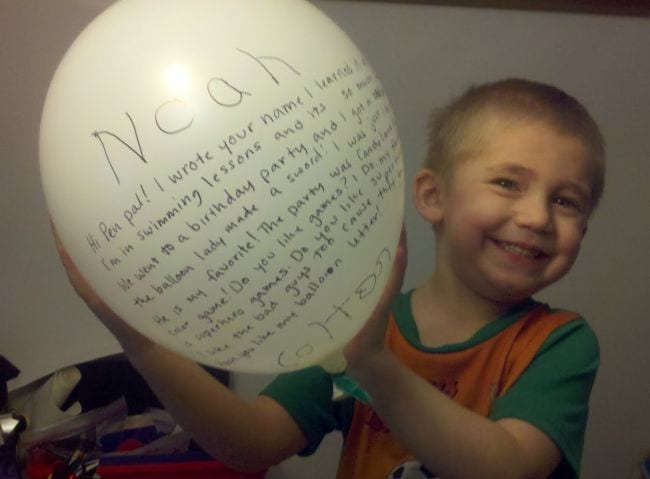 Balloon letters are one of our favorite inexpensive gifts ideas for students. Blow up the balloon, but don't tie it off. Write a personalized message to your student, then pop it in the mail. Kids blow it up when they receive it to read what you've written! Learn more from A Mom, A Wife, and a Me.
20. Animal Bookmarks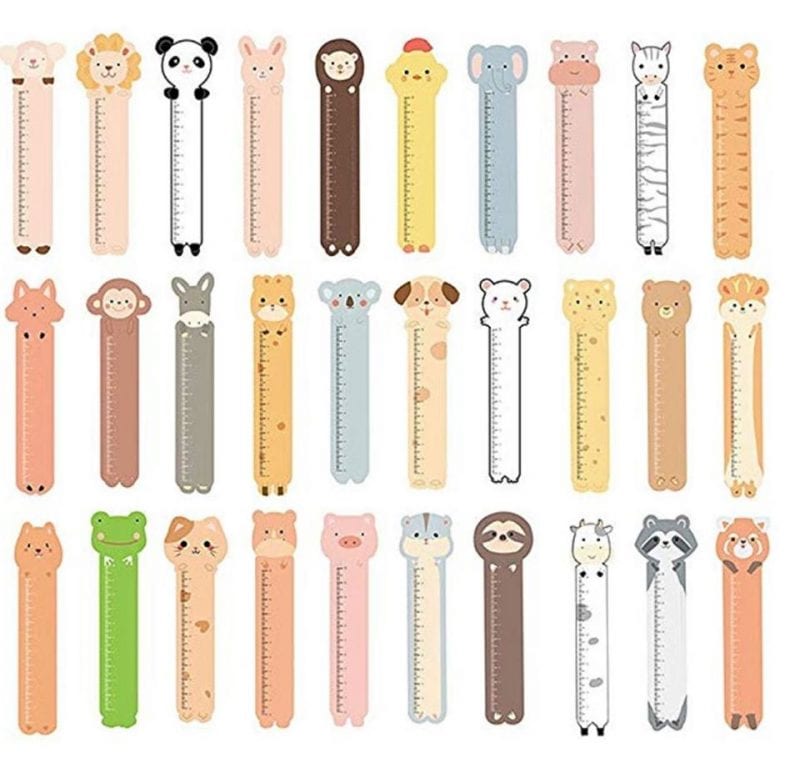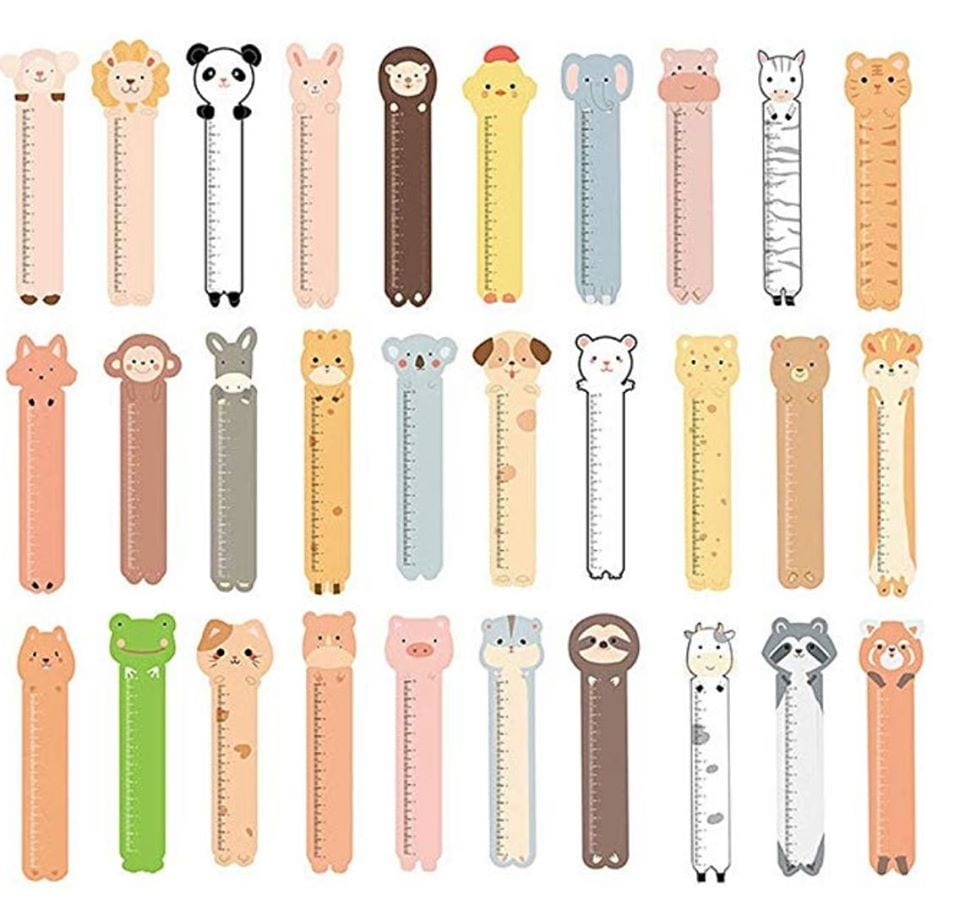 We love bookmarks, so we had to throw another option into the mix. You can get 30 animal bookmarks for a great price on Amazon.
21. Emoji Bookmarks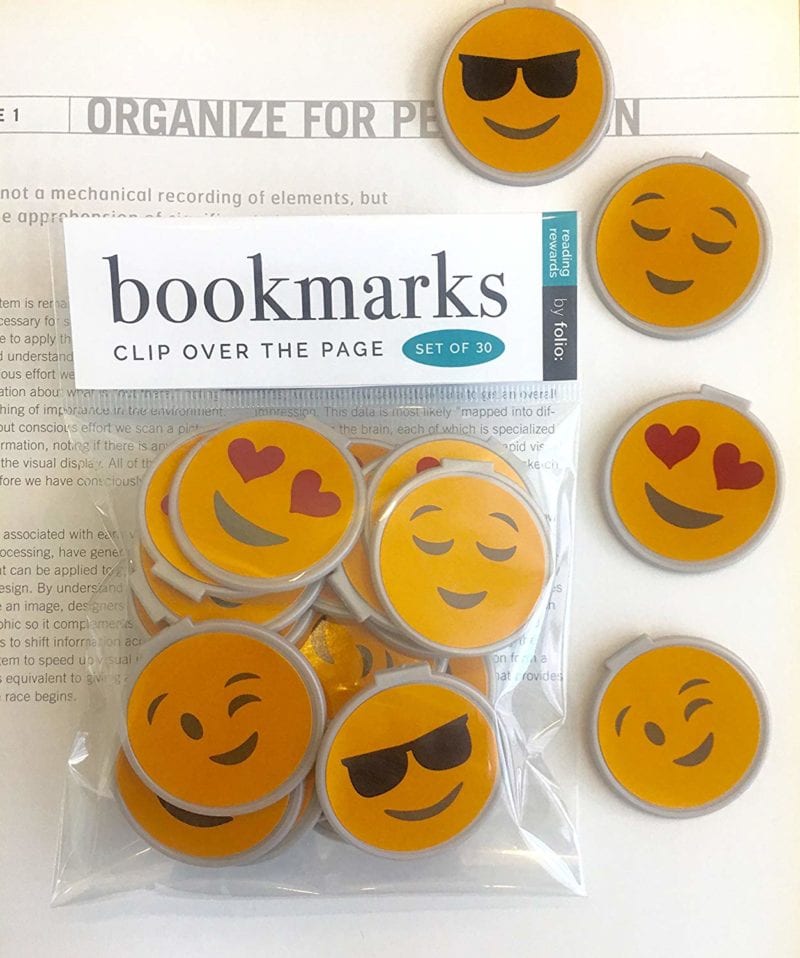 Yes, more bookmarks! They're such a good gift idea, and easy to mail. Get a set of 75 right here.
22. Photo Holiday Cards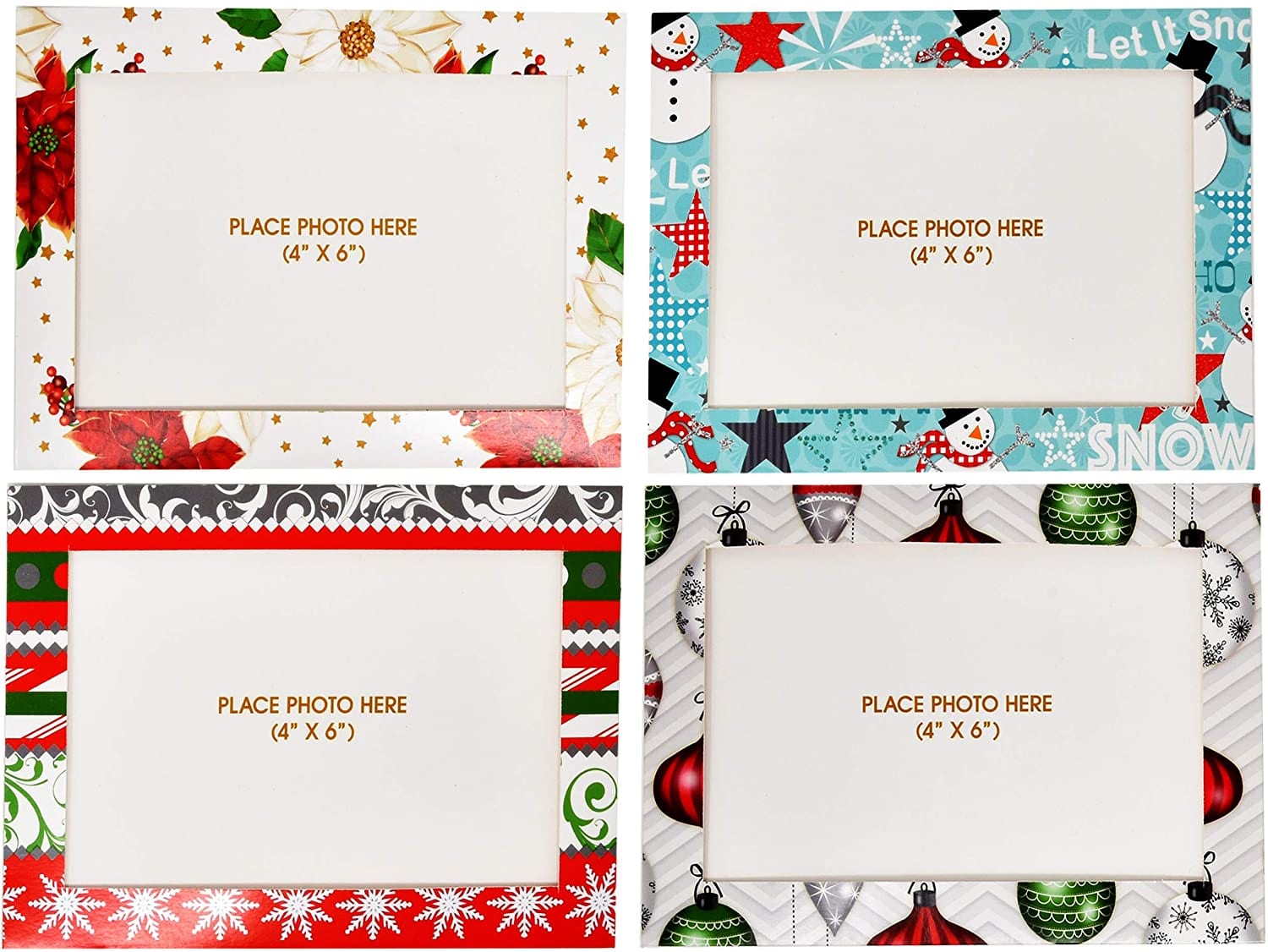 In a year when lots of us aren't getting to see each other face to face very often, photos become even more valuable. Put together a collage of your student's headshots and slip them into these sweet cards, available in packs of 48.
23. Superhero Slap Bracelets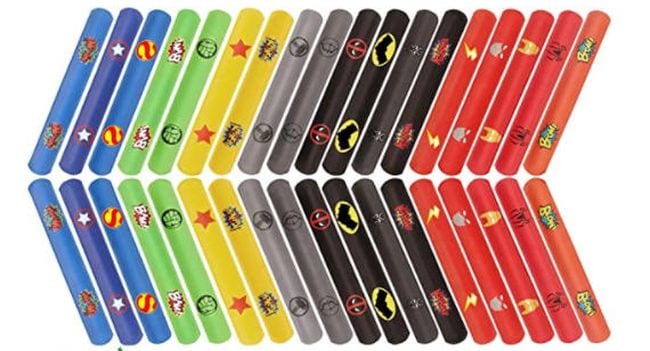 There are lots of slap bracelet options on Amazon, but these might be our favorite. You can get 38 of them for a really affordable price on Amazon.
24. I Spy Game Printables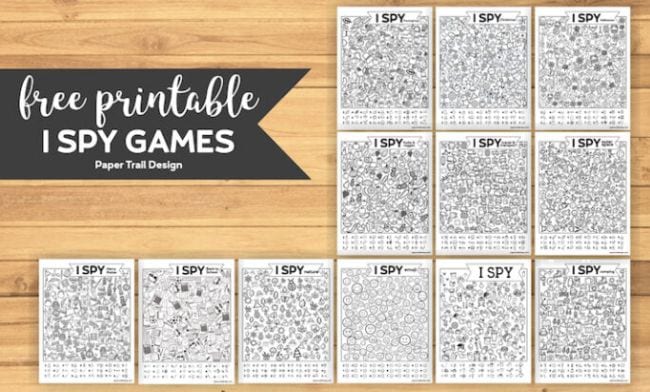 Paper Trail Design has more than 40 of these free printable I Spy Games to choose from, so you can grab a nice variety to use as inexpensive gift ideas for students this year.
25. DIY Earbud Tacos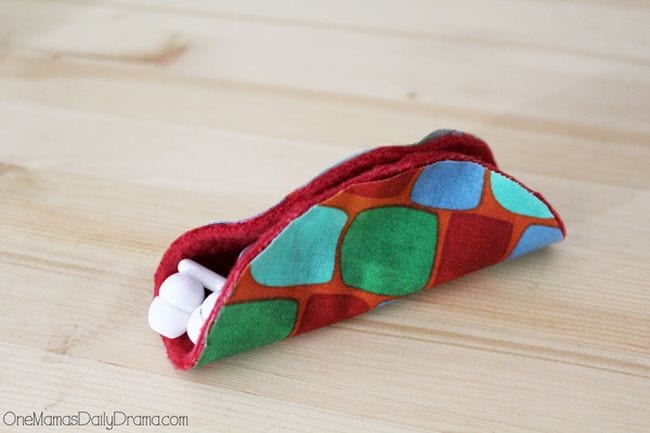 Every student has a set of earbuds these days. These adorable no-sew "tacos" from One Mama's Daily Drama make the perfect holders.
26. Earbuds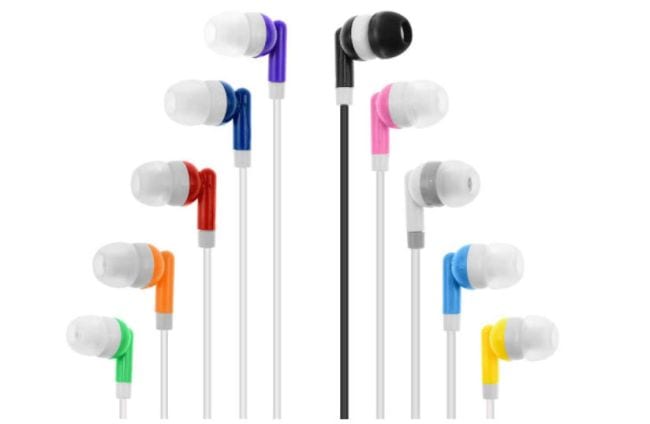 Speaking of earbuds, after a full semester of use, your students could probably use some new ones. This bulk set of 36 is available on Amazon for an unbelievable price.
27. Holiday Straws

You can find adorable holiday straws all over Amazon. Here are snowflake straws, wrapping paper straws, and candy cane straws. Give these by themselves or add a package of hot chocolate or something else simple.
28. Microwave Popcorn Snowman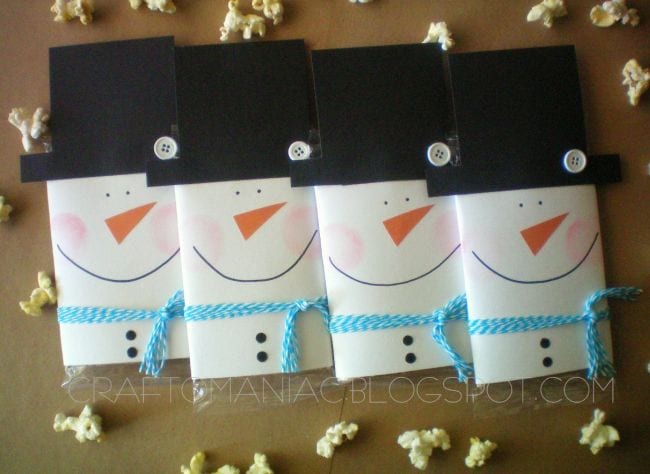 A single bag of microwave popcorn makes for a fun family movie night gift. Dress it up as a snowman with this idea from Craft-O-Maniac.
29. Holiday Crayons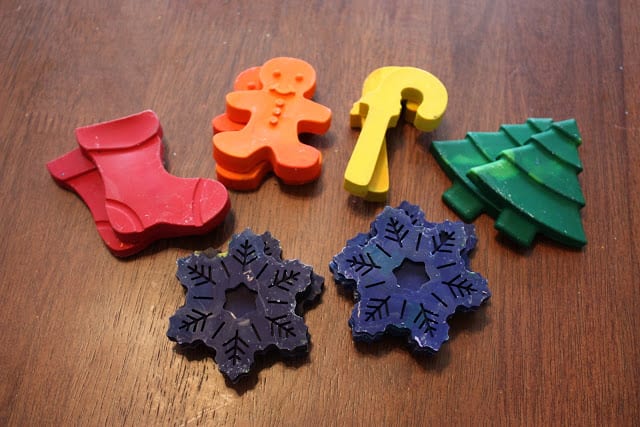 You can do a lot of cool stuff with old crayons. One possibility are these neat holiday designs. Learn how it's done from Sew Totally Smitten.
30. Homemade Play-Dough

You can't go wrong with giving play-dough as a gift, and we especially love the wide variety of recipes available at Growing a Jeweled Rose.
31. Miniature Calm-Down Jars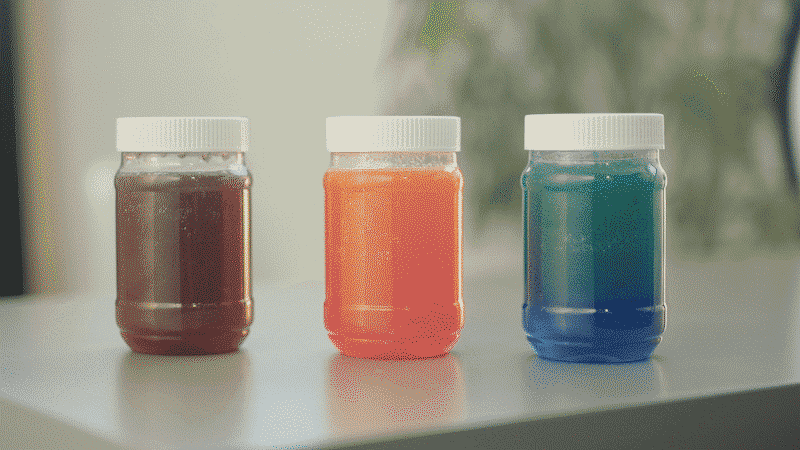 Have you seen our calm-down jars? These are such a good experiment, and they can also make a good gift for students. Just get miniature jars to save money!
32. Snowman Soup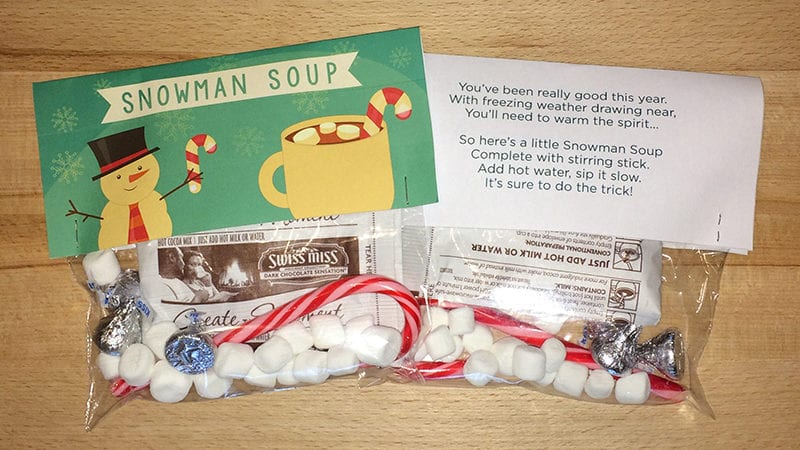 Snowman soup (okay, it's really peppermint hot chocolate) is a clever gift idea. Grab the free printable label here.
33. Personalized Water Bottles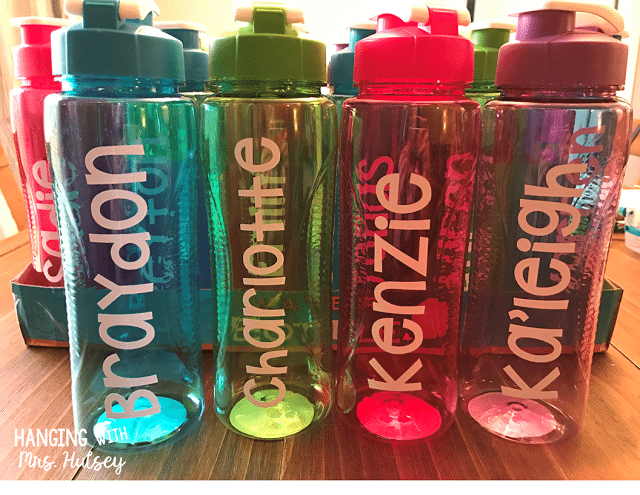 Hanging With Mrs. Hulsey suggested this inexpensive gift idea for students. Check your local dollar store for inexpensive water bottles to personalize.
34. Snow Slime

Every teacher knows that kids LOVE slime! So we know they'll be crazy for this snow slime recipe from No Time for Flashcards.
35. Painted Rocks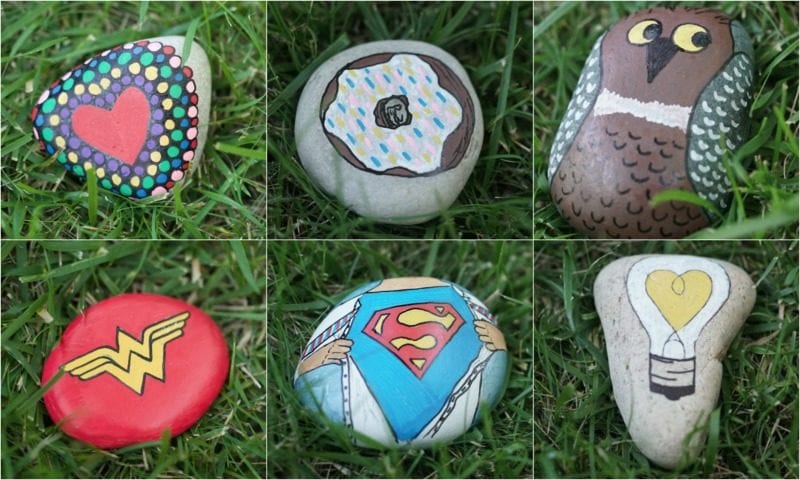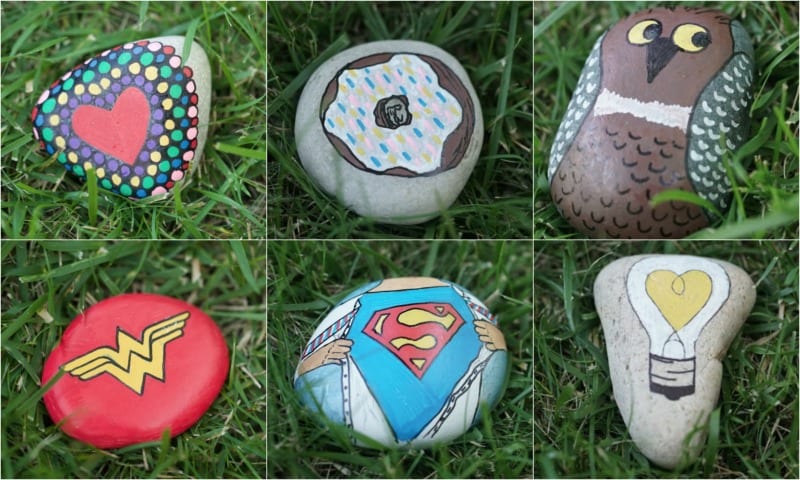 If you've got an artsy side, make personalized painted rocks for your students. Here are a few ideas we put together for inspiration.
36. Candy Cane Pens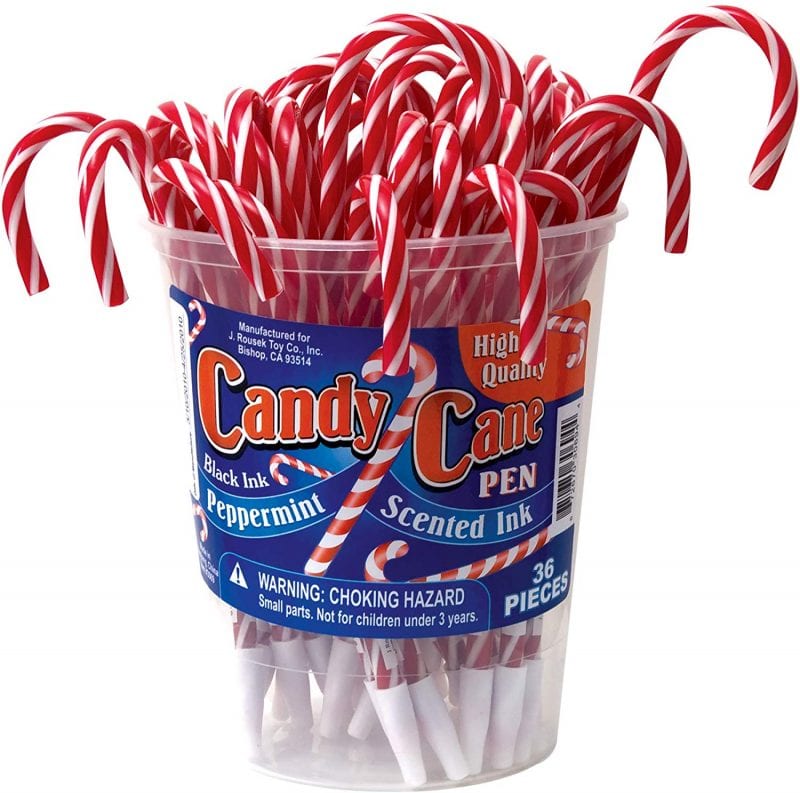 Why yes, those are candy cane pens with scented peppermint ink. This tub comes with 36 pens, making them less than $1 each. Get them on Amazon.
37. Stress Balls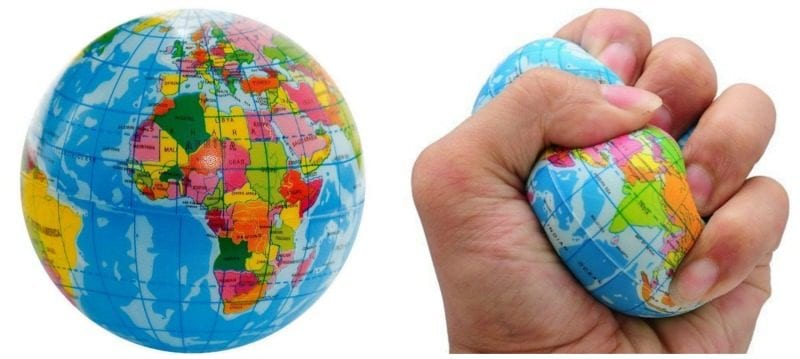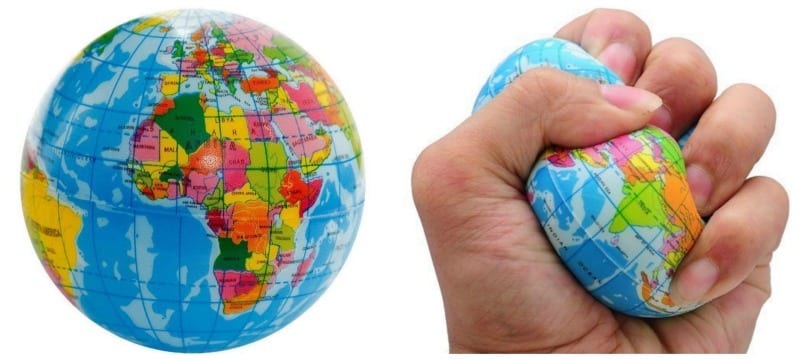 You can find lots of options for stress balls on Amazon, and these globes are some of our favorites. Get a 24-pack here.
38. Fidget Sticks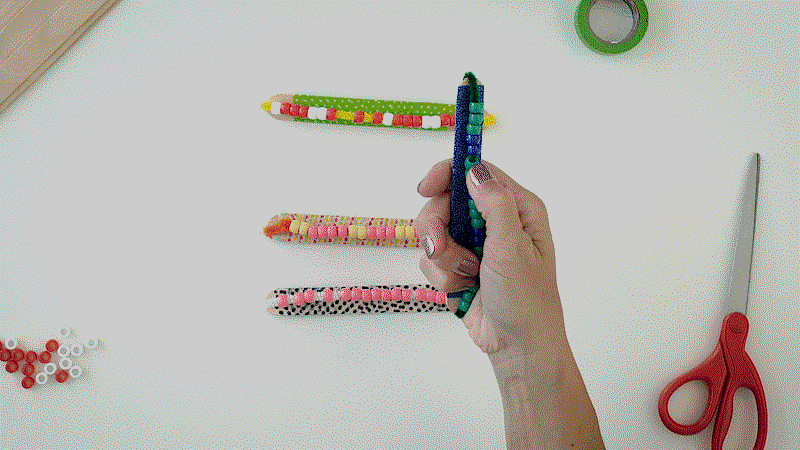 Fidget toys are always a hit with kids. Learn how to make DIY fidget sticks and find more ideas here.
39. Game Boards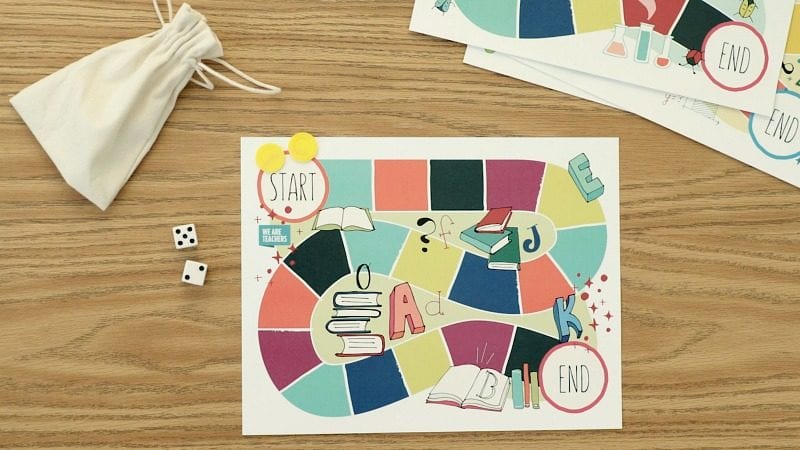 Grab our free printable game boards here and use them to create personalized games for your students. Pair them with some dice and you're ready to gift!
40. DIY Tic-Tac-Toe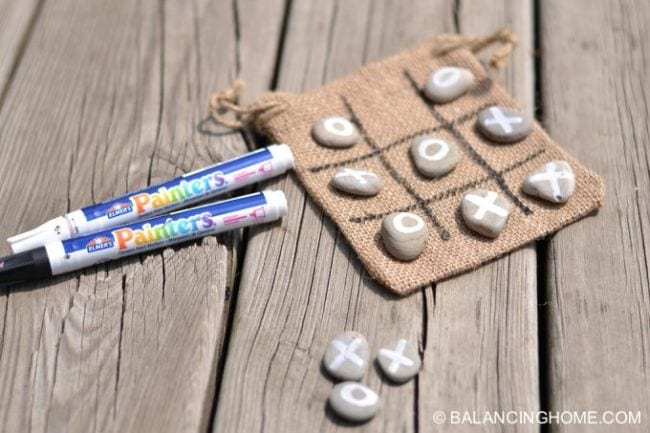 This gift idea from Balancing Home is cute and oh-so-simple. All you need are small rocks, a paint pen, and little bags.
41. Children's Books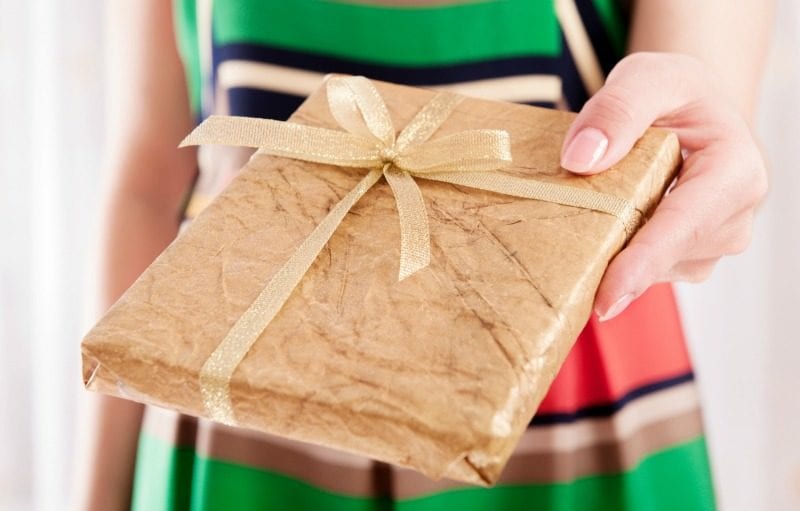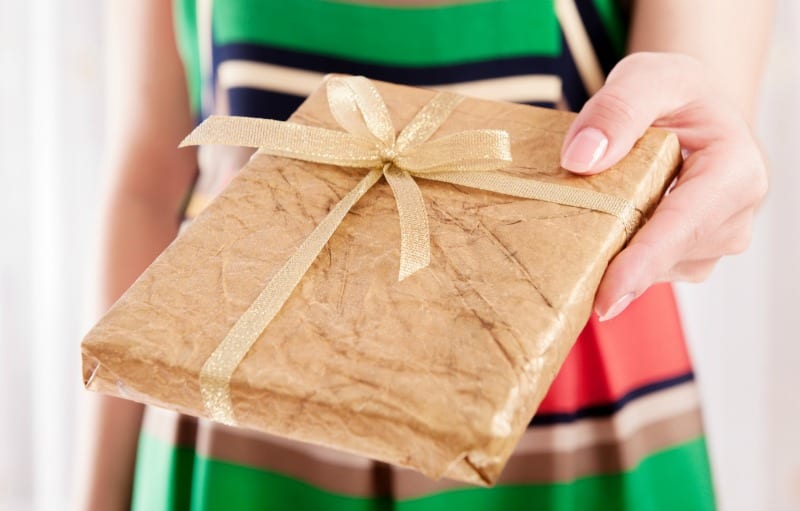 We mentioned e-books above, but if you'd like to give traditional books, there are all sorts of ways of finding them at affordable prices. Get 18 clever ideas here.
42. Tic Tac Treats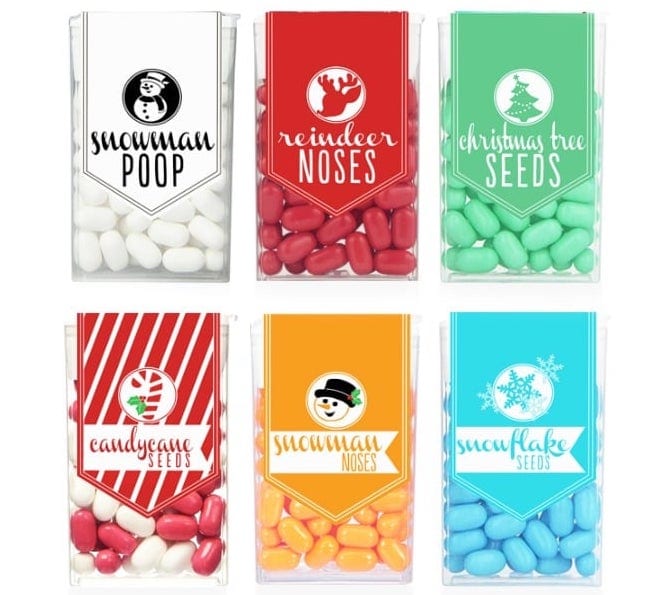 These fun (and funny) candies are an easy gift to throw together for any group. Buy the labels for a few bucks from Somewhat Simple.
43. Kawaii Squishies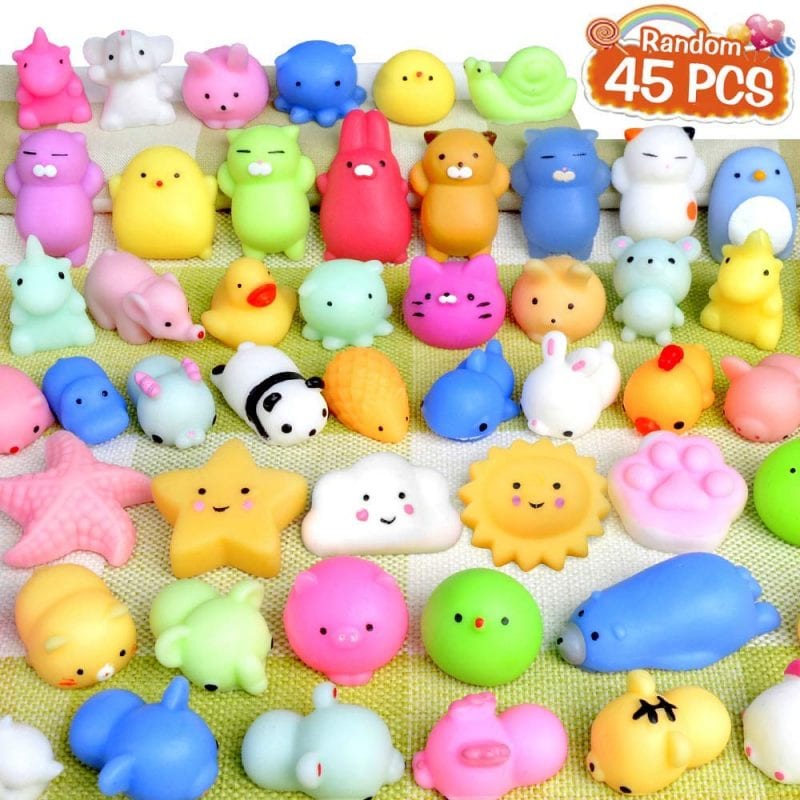 These are so popular with kids of all ages. Your students will love choosing one, or you can choose it for them along with a special note. Get a 45-pack on Amazon.
44. Snowman Gum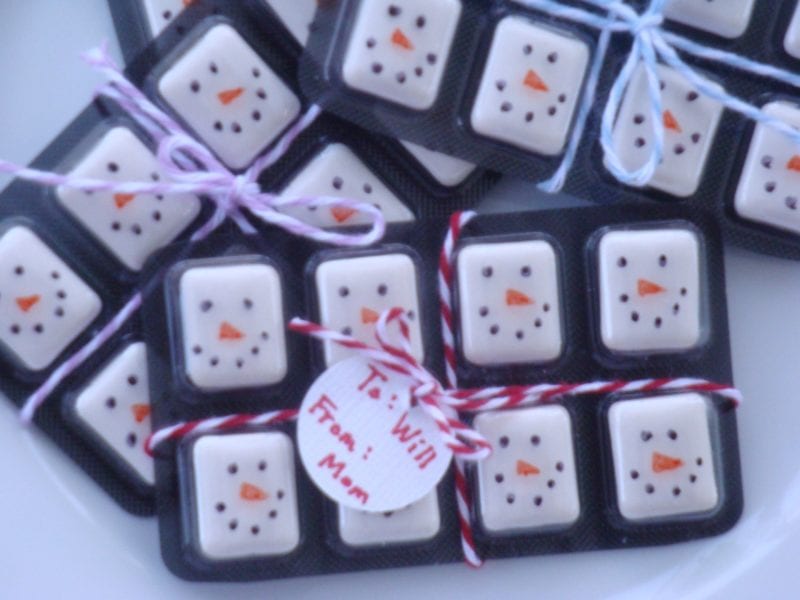 This snowman gum idea from A Mom's Year is sweet and creative. Most teachers don't allow gum in the classroom, so when you give each student their own pack, they'll definitely know it's a special occasion.
45. Six-Color Pens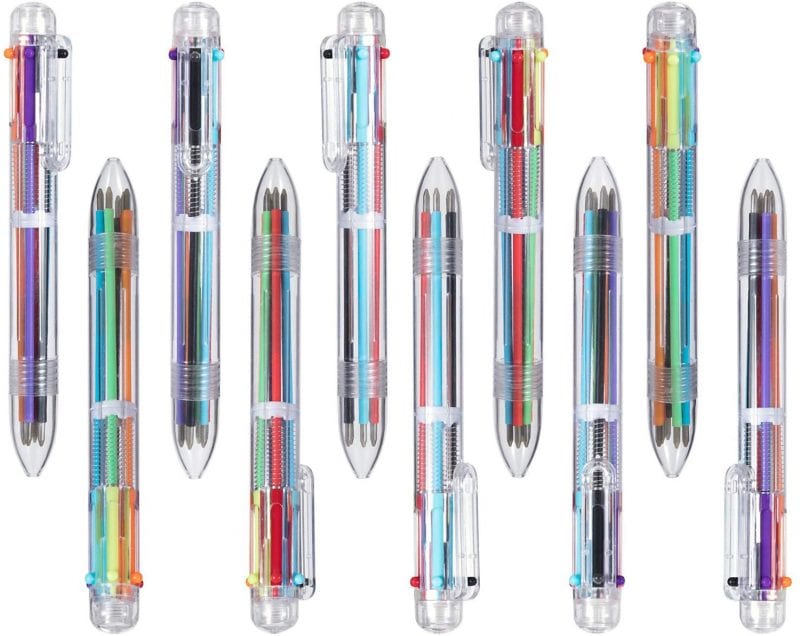 What's old is new again with these retractable pens with six colors of ink. They make great gifts, and they're affordable when you buy in bulk. Get them on Amazon.
46. Personalized Pencils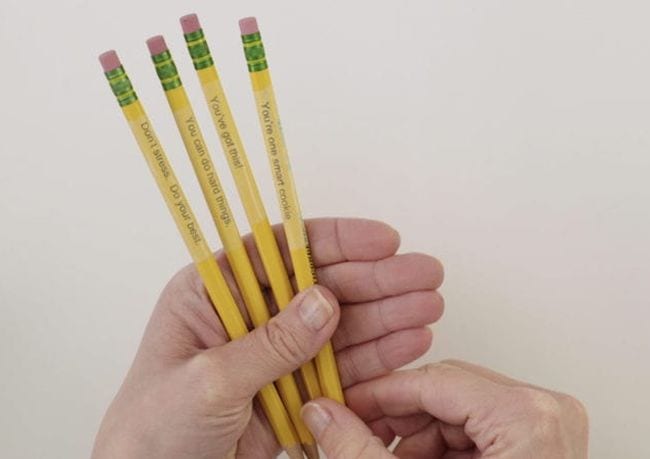 You can order personalized pencils from places like Amazon (we like this shiny rainbow option). If your budget is a little slimmer, learn how to make them yourself with a printer and clear tape.
47. Pencil Candy
Turn candy into giftable pencils in a few quick steps. Get the how-to from I Love My Kids.
48. Beaded Letter Ornaments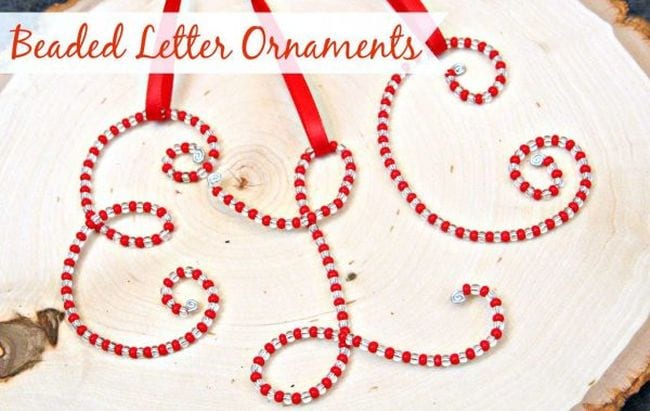 Use heavy gauge wire and beads to make a personalized initial ornament for each of your kiddos. See how they're made at Happy Go Lucky.
49. Scrabble Tile Names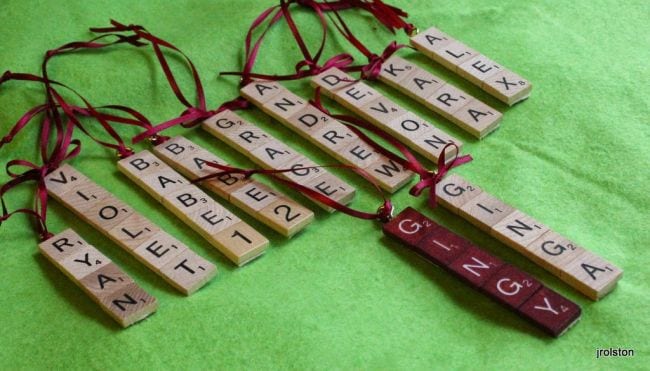 These could be ornaments, or just a nameplate students can use anywhere. They're surprisingly easy to make using wood craft sticks. Get 1,000 Scrabble letter tiles on Amazon.
50. Punch Balloons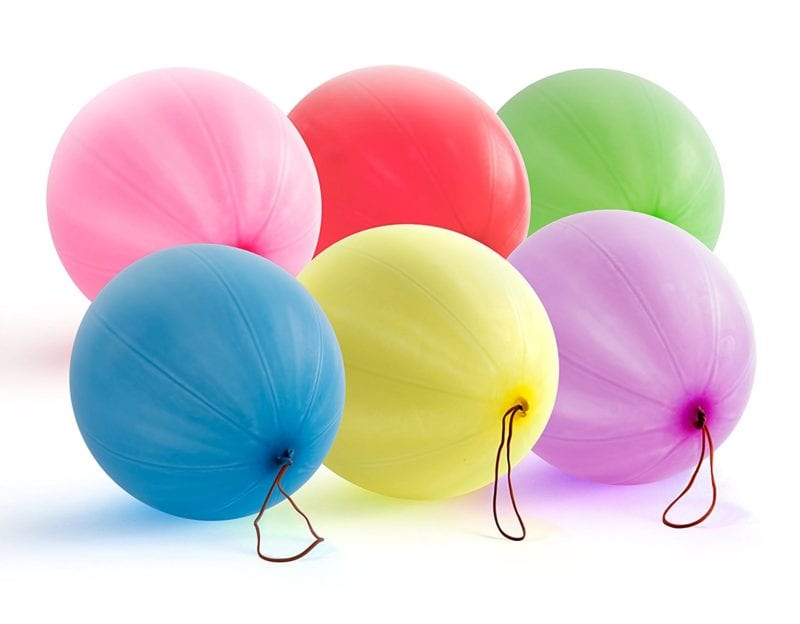 Give kids a way to work off some of their energy after sitting at a computer for hours each day. Here's a set of 30 on Amazon at a bargain price.
51. Mini Building Block Sets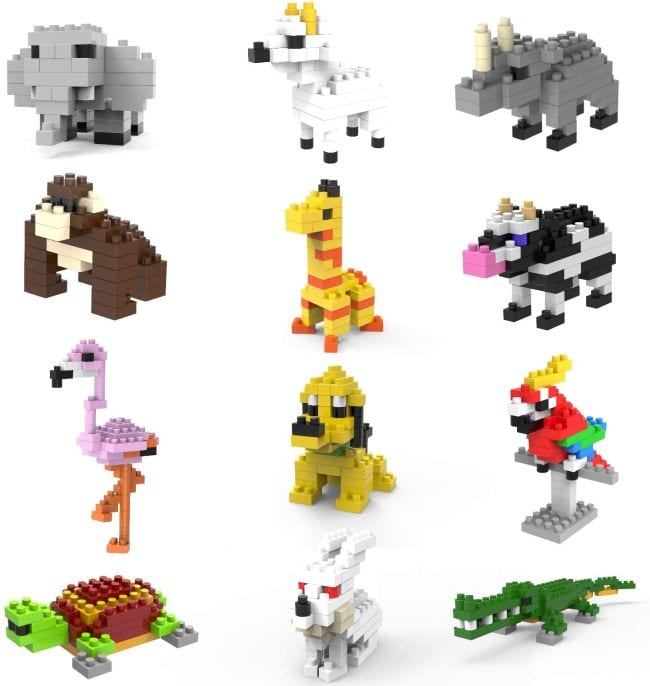 Have you met a kid yet who doesn't love LEGOs? These mini building block kits are basically the same thing, but you can get 12 of them for less than a couple of dollars apiece on Amazon.
52. Miniature Game Tins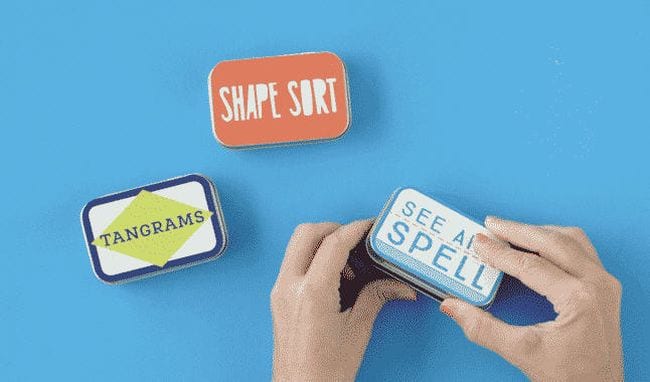 Save up those tins or just buy empty tins in bulk on Amazon. You can create the games we did here with these free printables.
53. Thank-You Notes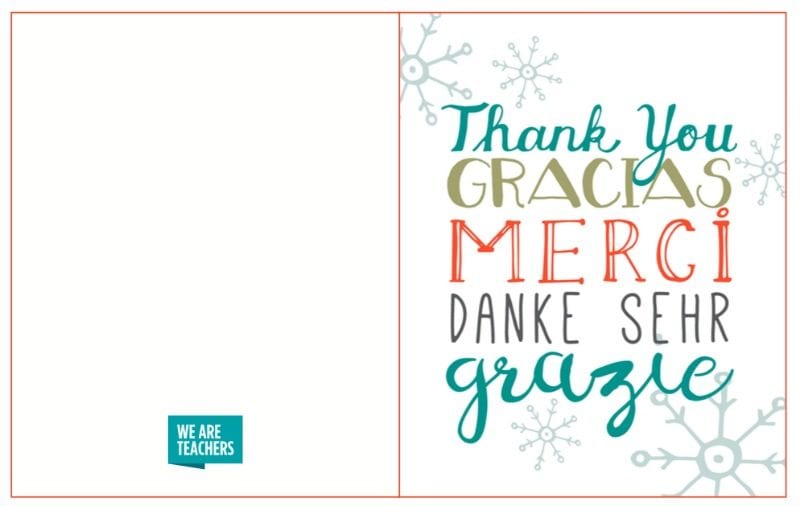 Knowing that their teacher sees them for who they are can make all the difference for some kids. Use our free printable thank-you cards to make sure yours do.
54. Play-Dough Tree Kits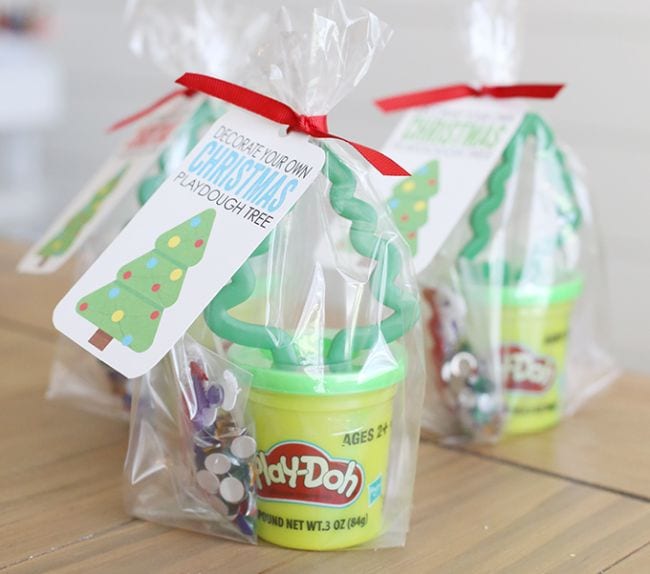 Pick up a bulk pack of green Play-Doh, then add cookie cutters from the dollar store and some sequins and gems. Package them together with free printable labels from See Vanessa Craft, and gift away!
55. Snowman Bath Bombs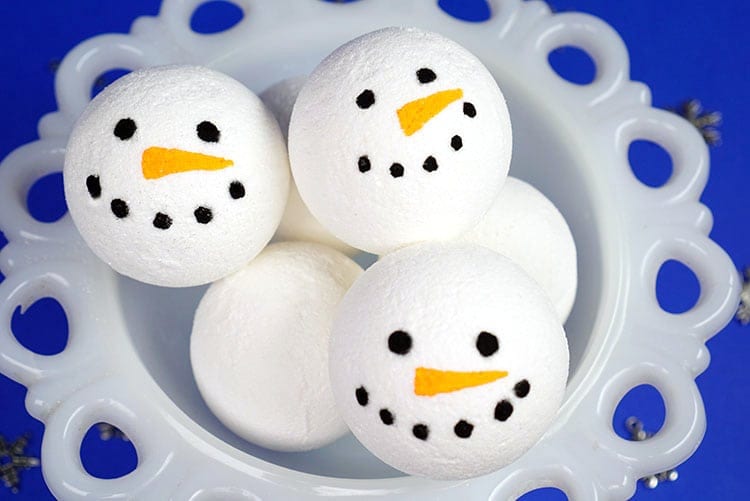 Bath bombs are everywhere these days, and they are lots of fun to make on your own. Learn how from Happiness Is Homemade.
56. Candy Cane Mice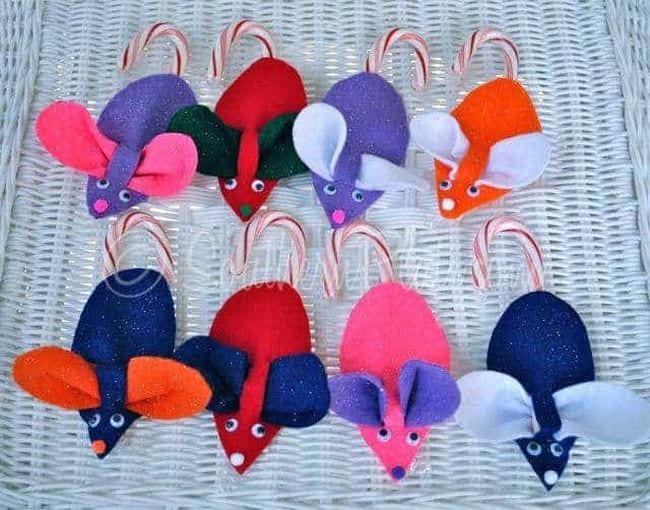 These little mice have been around for a long time, and they're such a cute and simple gift. Felt, glue, googly eyes, and candy canes—Southern Plate shows you how they all come together.
57. Mini Notepads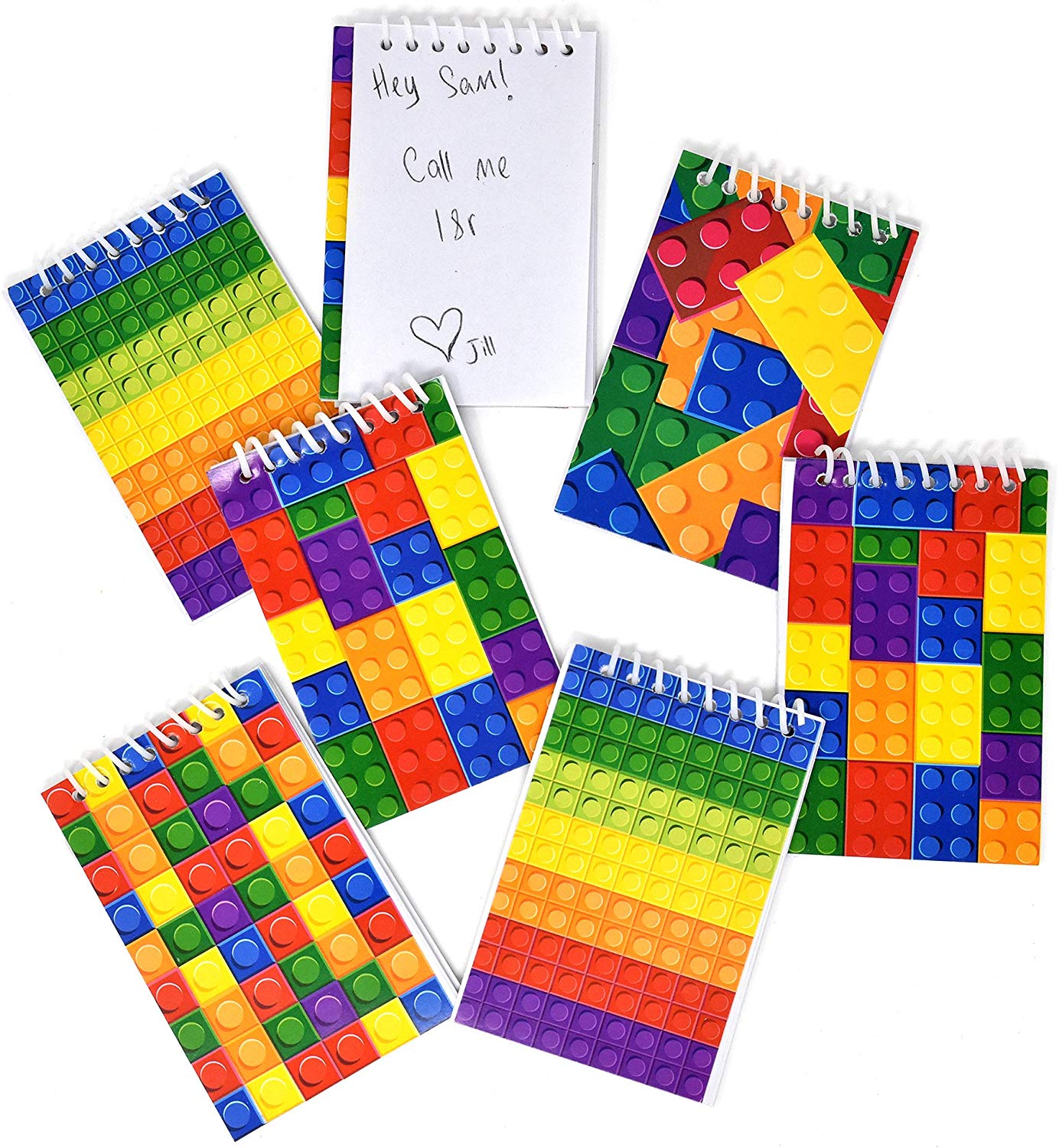 Colorful mini notepads make a practical, simple gift for kids of all ages. Get a 60-pack on Amazon here.
58. Slime Putty Dino Eggs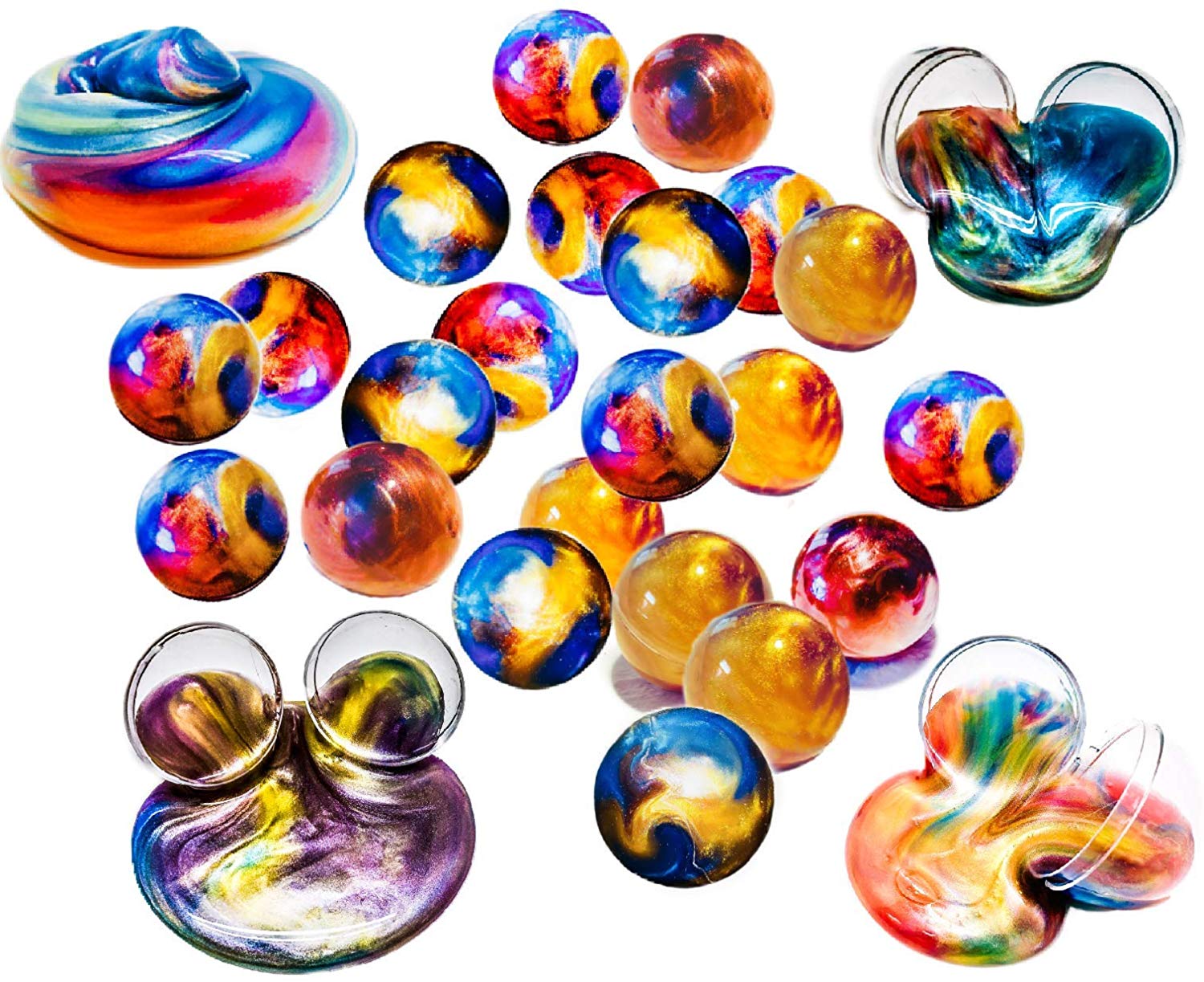 These vivid putty and slime eggs are surefire inexpensive gift ideas for students. Get 24 for a steal on Amazon.
59. Holiday Bubbles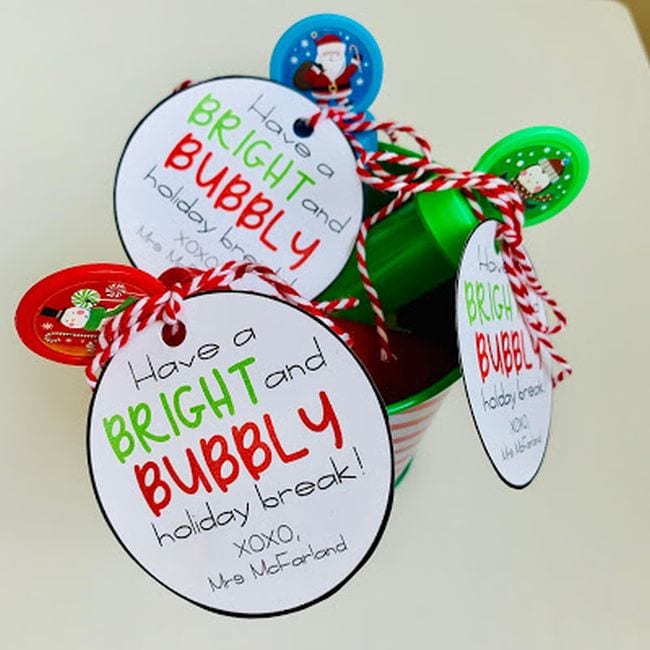 Attach free printable tags from Lattes and Lunchrooms to mini bottles of bubbles (here's a very affordable bulk pack from Amazon), and your gifts are good to go!
60. Mini Rainbow Springs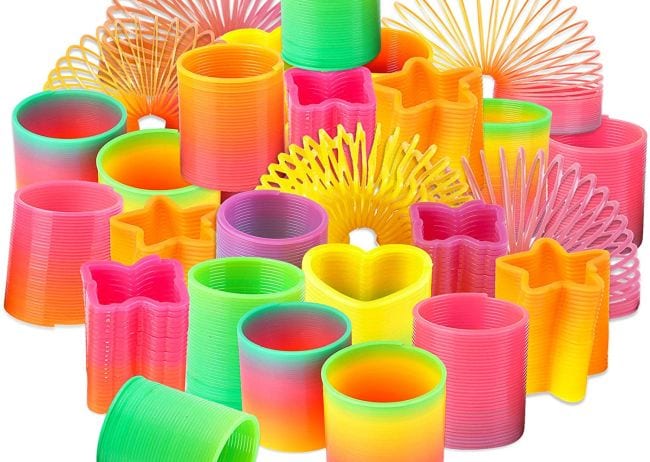 There's something irresistible about spring toys. Pick up a bulk pack of 50 on Amazon for pennies each.
Looking for more ideas? Check out 20 Free or Inexpensive Surprises You Can Send Students in the Mail.
Plus, 21 Students Gifts You Can DIY For a Dollar or Less.