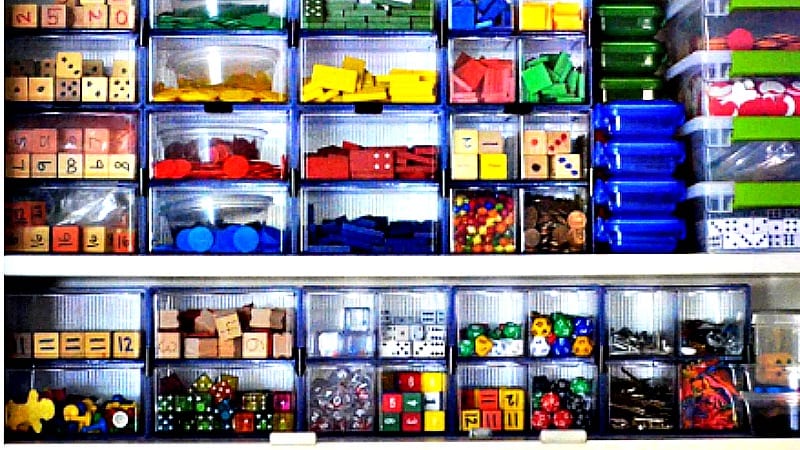 The topic of labeling makes your heart go pitter-pat. You have 17 bazillion Pins on teacher organization. You dream at night of little color-coded boxes, bins, and folders. Cruising the Target dollar aisle is your favorite pastime.
Yep, you've got the teacher organization bug bad. But don't worry—you are not alone! Indulge in a little voyeuristic pleasure with these #teacherorganization images from Instagram!
1. Neat, orderly, color-coded—deep exhale.
2. A beautiful planner makes for a beautiful life.
3. A veritable rainbow of teacher organization!
4. Mathematical order from chaos.
5. Wouldn't even need to search for your glasses to see these tabs.
6. Even the little baby erasers are perfectly organized.
7. Like mama always said: a place for everything and everything in its place.
8. Makes me smile, that's all.
9. Teacher toolbox—I love it!
10. Organizing the clips that help you organize!
11. Whew, talk about detail-oriented!
12. Professional resources, check.
13. Prep for the luckiest sub in the world.
14. Color-coded earbuds—brilliant!
15. Even the lip balm is organized!
16. Does this make anyone else's heart skip a beat?
17. Little color-coded treasure boxes!
18. Inspiring. This teacher is ahead (AHEAD!) on her copying.
19. It's the little things, for sure.
20. Plastic crate nirvana!
21. This desk drawer is like a Tetris puzzle!
22. Organized, purposeful.
23. Can I just close the door behind me for a little while?
24. Wow. Just … wow.
25. Dollar store finds = order.
We are drooling over these organized classrooms and want to see how you organize yours! Show us your best teacher organization tricks, tips and feats by tagging @weareteachers and using #teacherorganization on Instagram.