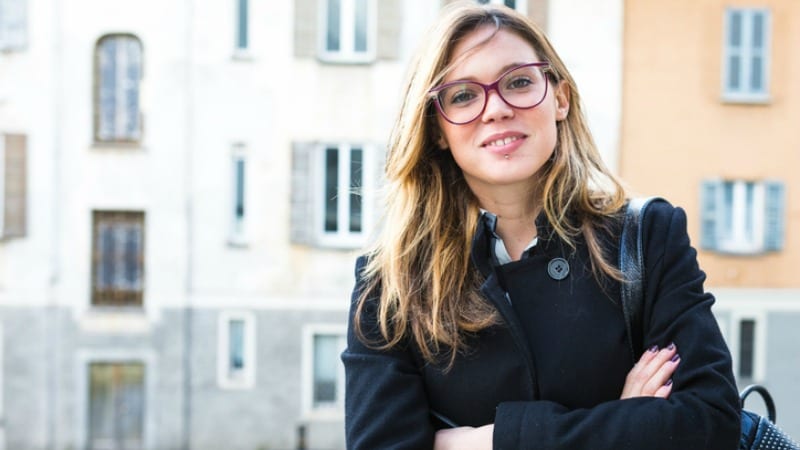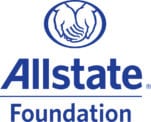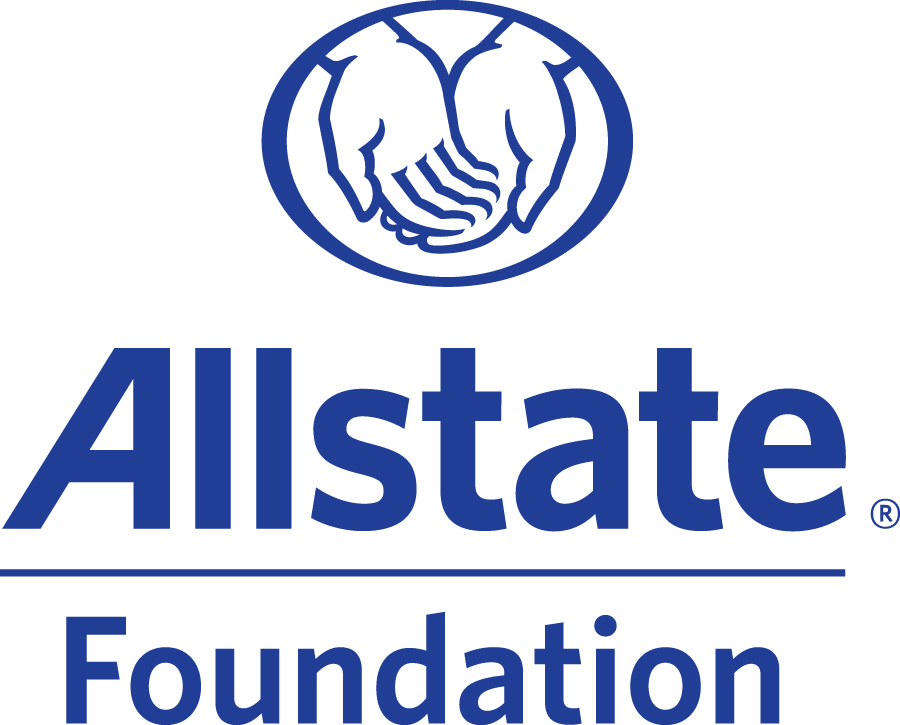 Brought to you by The Allstate Foundation
The Allstate Foundation supports in-school and after-school programs that empower young people with social and emotional skills to build character and transform lives. Learn more >>
One of the biggest complaints from teachers and parents (and, truthfully, even students) is that kids aren't learning the right skills they need for the jobs they'll take on in the very near future. As we all know, the job environment has changed (mostly due to technology), and today's jobs require a unique combination of skills. Even if they're mastering the academic and technology skills they need, today's jobs are about so much more. That's why it's never been more essential to focus on the SEL skills for job readiness that will give your students a leg up. Here are six specific social-emotional skills that college professors and employers wish they were seeing more of and ways to teach them.
1. Self-Efficacy
High on employers' wish lists are candidates who have the confidence and knowledge to work independently. Simply put, they don't want employees who need a lot of handholding. Instead, they are looking for people who, even if they don't know everything, are able to figure out how to get the answers they need to get the job done.
Ways to teach self-efficacy:
Help students learn that they are their own best resource.
Put questions back on students and distance yourself as the be-all and end-all source of information. Students may be frustrated when you don't give them a direct answer, but reassure them by saying, "I know you can figure it out." This will help nurture the confidence they need.
Reward students who stick to timelines.
Set clear guidelines and expectations for student work. Give students plenty of support and ample time to meet realistic timelines. Reward students who meet deadlines with privileges such as extra screen time, extra recess, free time for creative pursuits, etc.
Trust students to self-direct.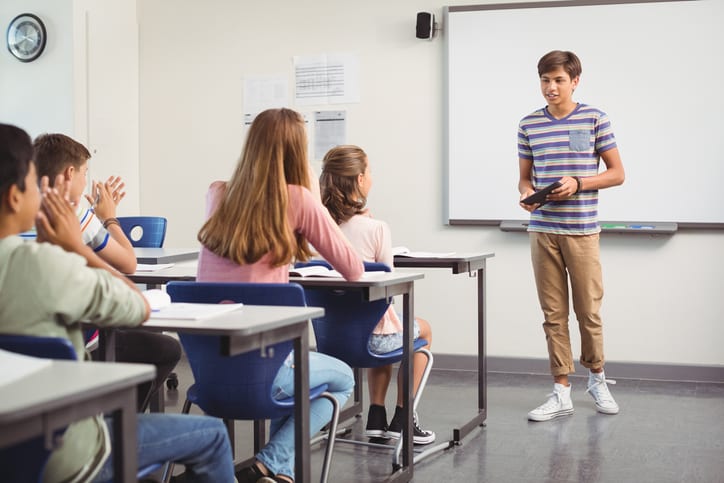 When you give students the option to pursue subjects of their choice, they are more invested in the outcome. Set aside time for passion pursuits and devise a rubric that tells students what to do (and the expected outcomes) but not how to do it. For teacher-directed assignments, provide different pathways to demonstrate mastery. For example, if students are expected to give a book report, they could write a traditional report, create a PowerPoint presentation, write a play, paint a mural, or create a diorama.
2. Decision-making
Analytical thinking requires breaking down complex problems into bite-size pieces. In order to accomplish this, students need to make decisions that are logical and well thought out. The classroom is the perfect supportive environment to practice decision-making skills on a daily basis.
Ways to teach decision-making:
Learn from book characters.
Weave decision-making skills into literacy time by analyzing characters and the good and bad decisions they make. Look at the consequences of characters' decisions and discuss ways the story could have gone differently if characters had made different choices.
Teach it explicitly.
Lay the groundwork for a lifetime of good habits by teaching students a step-by-step approach for making decisions. One model,Effective Decision Making—A Framework, includes tips such as: list possible options, gather information, weigh the pros and cons, and use your values to guide you.
Post these colorful posters that break down the process.
You'll Love This Process That Teaches Teens to Make Better Choices
Display these posters to help your students build the important SEL skills for job readiness that they need.
Practice decision-making by, well, making decisions.
It seems obvious, but the more practice students get making decisions, the more confident they will become. Allow room for students to make small decisions throughout the day. For example, which flexible-seating option to choose or which math worksheet to do first. As students mature, increase their share of responsibility for making their own decisions.
3. Effective Communication
According to a 2016 survey by the National Association of Colleges and Employers, communication skills ranked number one among a job candidate's must-have skills and qualities. Far from just being able to speak clearly, communication is an active process that involves verbal, nonverbal, and listening skills. These skills are critical for interacting with others in a clear and effective manner.
Ways to teach effective communication:
Make time for discussions.
Build lots of talk time into the school day. During instruction, pause often to let students verbally process what they're learning. When students speak up, ask them to explain their thought process, elaborate on their thinking, or justify their opinion. Break into partners or small groups frequently to give every student the opportunity to speak and be heard.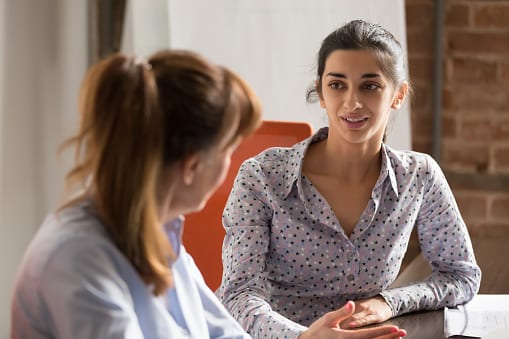 Effective communication relies on a shared understanding of the information being sent and received. For the speaker, this means speaking clearly, asking questions to check for understanding, listening, and clarifying further if necessary. For the listener, it means active listening and reflecting back or asking questions.
Practice picking up on nonverbal cues.
Often, facial expressions and body language are a dead giveaway to what other people are really thinking, in spite of their words. These fun activities help your students home in on the nuances of nonverbal communication.
When people don't communicate clearly, misunderstandings can occur. And it's all too easy to make snap judgements about people when we're triggered. Help students navigate tricky conversations by teaching them how to constructively engage, not dismiss, those who disagree with them.
4. Goal Setting
Setting goals is one of the most effective ways to accomplish what we set out to achieve. When students set goals, they are able to measure their achievements and keep track of their progress. If they miss a step, they can reassess the situation and try a new approach. In addition, learning to set and achieve goals is a powerful way to keep students motivated.
Ways to teach goal setting:
Teach students how to set SMART goals.
Setting a goal is only helpful if it can be realistically achieved. Teach students to set goals that are SMART: specific, measurable, attainable, realistic, and timely.
Take time to reflect.
These reflection questions, especially the ones under the section While Students Are Working, will help students pause along the way to evaluate how they're doing.
Reinforce the practice with a visual.
Free Goal-Setting Kit to Promote Self-Awareness and Decision Making
Set your students up for success by posting this free bulletin board kit that cheers them on from the beginning of the goal-setting process to the end.
5. Organization
Some people are lucky enough to be born with a natural ability to get and stay organized. For others, it's a learned skill. Most teachers agree, however, that an organized student is more likely to succeed than a disorganized one. A student who can't find their materials, loses assignment sheets, and generally operates in an environment of disarray wastes a lot of valuable time. Teaching your students organization skills not only reduces their stress level it frees them up to reach their potential.
Ways to teach organization:
Model it.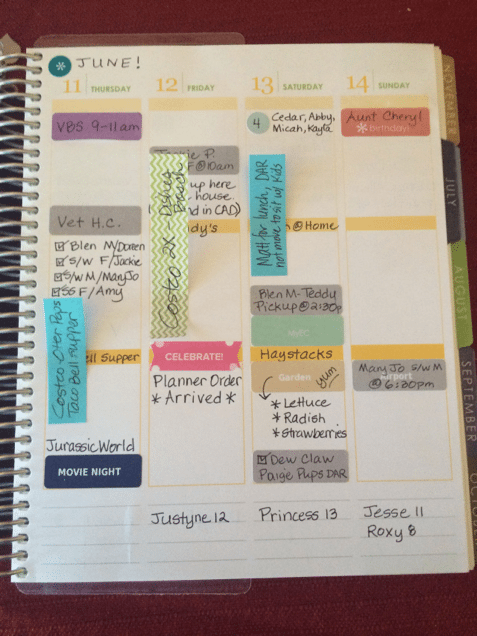 You know the old saying: Actions speak louder than words. One of the best ways for students to absorb good organizational habits is to watch them in action. Show your students that doing a good job doesn't happen by accident. Demonstrate how you plan lessons and units or how you keep track of records and materials. Share how you juggle the many demands on your time. Offer your best tips and encourage students to find ways that work best for their needs.
Fill students' toolboxes with an assortment of tools.
Set your students up for success by providing them with a variety of ways to organize their time and materials. Introduce graphic organizers, flow charts, planners, syllabi, notebooks/folder systems, binder systems, and rubrics.
Explicitly teach the steps.
This lesson plan sketches out seven steps to help grade schoolers tackle organization. From making checklists to breaking large projects into manageable pieces, each portion of the lesson helps your students build a solid foundation.
6. Teamwork
According to Andrew Selepak, professor at the University of Florida, "Few jobs today don't involve working with others in teams." It's important to give our students opportunities to practice dealing with different personalities as well as people with varying abilities. Working together toward a common goal requires compromise, communication, and collective effort.
Ways to teach teamwork:
Cultivate camaraderie.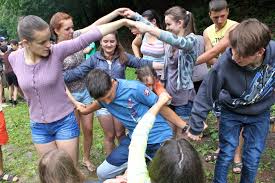 Engage frequently in team-building games and activities . Give students time to play together! It will help them bond and learn to trust one another. Students will build valuable work skills as they cooperate with one another in a way that feels like they're just having fun.
Think outside the box.
They are many ways to support collaborative learning in the classroom. Why not try something new, like a fresh teaching method, an interesting activity, or an app that allows students to work together virtually?
Acclimate them to working in a group.
Although group projects are not without their challenges (we've all experienced the collective groan from students when one is announced), they are invaluable for teaching critical collaborative skills. Group projects not only support individual learning but tend to increase student engagement as team members feel responsible for contributing their part. In addition, they encourage relationships between students in the class who might not otherwise interact.
Technology has changed the way our workforce is shaped. And although it has opened the way for more flexibility and life-work balance, it has put more pressure on workers' ability to work independently. The need for strong social-emotional skills, like clear communication, collaboration, and strong organizational skills, has never been greater. To help our students succeed, it's essential that we consistently and explicitly teach them the skills they need, which will give them the confidence to succeed today and in the future.
What social-emotional skills have you taught that you think will have the biggest impact on your students' future? Come share in our WeAreTeachers HELPLINE group on Facebook. 
For more, check out We're in the Midst of a Paradigm Shift About What Matters Most in Schools.