Second grade is an exciting time for elementary school students! They are no longer the babies of the school, and they are starting to make meaningful connections with the world at large. They have mastered the basics and are moving on to more interesting and advanced topics. It is important to have the resources you need to stay organized all year, while enhancing the learning environment for your active little learners. Here is our all-encompassing list of classroom supplies that will take your students on a thrilling adventure through second grade.
(Just a heads up, WeAreTeachers may collect a share of sales from the links on this page. Thank you for your support!)
Place sentence strips, flashcards, calendar pieces, library pockets, class jobs, daily schedules in this useful 34″×44″ chart featuring a total of 10 see-through pockets.
Let your students work on the month and day with this classroom-sized calendar pocket chart featuring 45 clear pockets for holding headliners and days. Sixty-eight calendar pieces help you plan out the days and weeks for maximum fun and learning.
A classroom schedule lets your second grade students know the plan for the day. You can even assign a task leader to change the cards and times each day. This pocket chart comes complete with 10 write-on/wipe-off schedule cards, 5 blank cards, and 1 title card.
[contextly_auto_sidebar]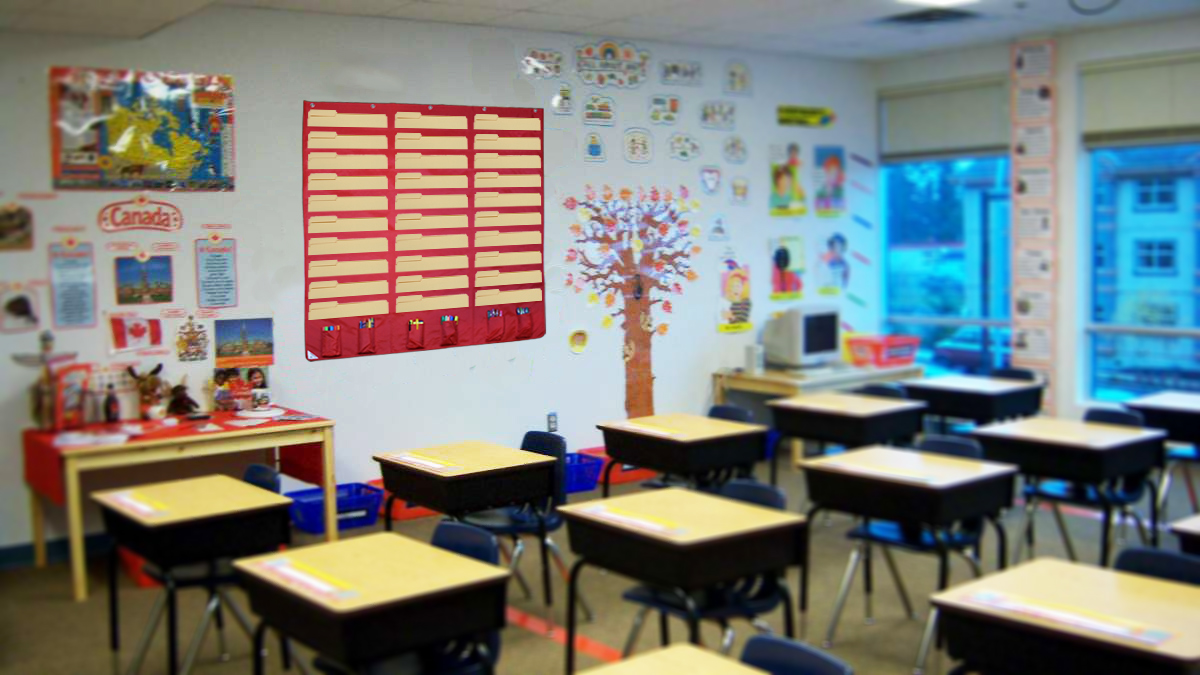 Individual compartments for name/project tabs on each slot of this brilliant classroom file system make it easy for 2nd graders to keep their own work organized.
Build sentences for wall charts with 3 x 24-inch, colorful sentence strips.
Help your second graders learn about odds and evens, and even skip counting with a number line! And make sure to check out all activities you can do with number lines .
Continue the math education visually with this 100s chart with clear pockets. Fill it yourself to hang on the wall, or use it for an activity to get students sorting their numbers.
Stop the paper waste madness with these durable, double-sided dry-erase boards. Coated with ClearWipe Technology for effortless cleaning and less smudging, kids will enjoy writing and wiping away mistakes.
These always come in handy when using your whiteboard or for students to use with their mini whiteboards. Expo even makes a low odor formula and, of course, there are an array of colors to choose from to make learning and teaching even more fun!
Because you can never have enough sticky notes on hand in the classroom. Reuse these dry-erase sticky notes, and you'll also set an eco-friendly example in the classroom.  Check out these 25 nifty ideas for using traditional sticky notes in the classroom!
Mistakes help us learn, but you'll want to be able to erase them easily. These colorful, magnetic whiteboard erasers are just the thing.
Organize your printouts by category and color with 500 sheets of out-of-this-world paper. Get the benefit of color without the high cost of printing with colored ink. Just add black ink!
Clipboards encourage independent and group learning. They also help with decorating and as separators. Definitely grab a set as part of your second grade classroom supplies, then check out these 12 clipboard hacks for the classroom!
Reinforce documents or make instructional items tear and spill-proof. We've gathered the top laminator picks so you can easily save those second grade projects to take home. Don't forget to stock up on laminating pouches, too. 
As you're building out your second grade classroom supplies, keep centers stocked and organized with a rainbow of caddies.
Pencils are a must to take your little learners throughout their learning journey.  They seem to vanish into thin air no matter how many you have on hand, so stock up!
Almost 5,000 stickers will carry you through a year of rewarding students for a job well done.
Your second graders will enjoy math even more when you include board games, manipulatives, dice, and more from our math supplies for the classroom.
Swat those sight words until they're memorized! Build reading, spelling and vocabulary skills the fun way with fly swatters and a little friendly competition. Bonus: the element of speed promotes confidence and fluency in reading.
Motivate and inspire kids to accomplish work or clean up with punch cards! Ten punches equal a teacher-determined incentive.
These desk nameplates don't simply remind kids of where to sit: The manuscript alphabet (upper and lower case) with stroke lines, shape names and colors, numbers 1-100 numbers, and left- and right-hand icons make for a handy, desk-ready reference.
Remind your students that they are V.I.P.s in second grade and beyond with this inspirational wall poster. Check out these free kindness posters as well!
You'll need bookshelves for your reading corner, and these tiered easy-to-reach shelves, or any of our other top bookcases, are the perfect addition to any set of second grade classroom supplies.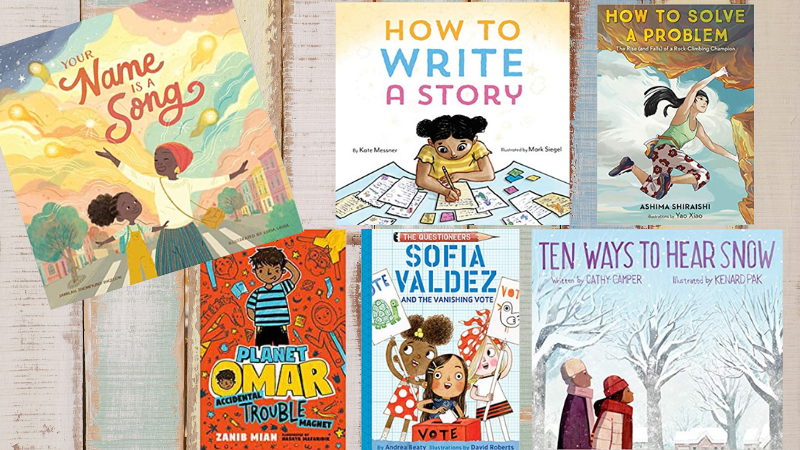 You've got the bookcases; now it's time to fill them with books! We've gathered the top books for getting your second graders excited to read, from Giraffe Problems to A Different Pond.
We love reading, and your second-grade students will too! This set of reading posters is great for bulletin boards or your class library corner.
Secure clips and sturdy magnets keep assignments on display on your whiteboards.
Board games are perfect for supplemental learning and centers. Students learn social skills while also reinforcing math and literacy skills! Check out our favorite board games, including Sorry and Connect 4.
Looking to add a pop of personality to your classroom? Why not consider string lights as a way to brighten everyone's moods? Here are our top string light sets!
A classroom set of these colorful, resistant headphones make it easier for kids to listen and learn with technology. If you opt to use earbuds, we have a wealth of storage ideas!
Keep iPads charged and ready to go for your next second grade tech-focused lesson.
Encourage your second graders to begin to journal on paper with colorful, wide-rule notebooks.
Plenty of projects in second grade require plenty of scissors. Easy-grip scissors make the task safer and easier.
Stapling is a necessity, so keep one or more of these on hand!
Easily three-hole punch up to 12 sheets minus the usual jams. Perfect for adding papers to student portfolios!
We put together a list of the best pencil sharpeners as reviewed by teachers!
Teachers need a variety of tape for a wide variety of surfaces. Masking tape is great to have on hand as it's safe for walls and easy to tear and remove. Painter's tape  removes easily from drywall and can be placed on whiteboards to help with handwriting! Clear tape  is also key for taping ripped papers and for craft projects.
These caddies are great for tables as they are carousel-style and can keep pencils, crayons, scissors, and glue sticks separated.
Many teachers like to back their bulletin boards with bright paper or perhaps use a theme! Better Than Paper is the perfect type of paper to use.
You've got the paper; now add the edging. Patterns include stars, polka dot, confetti candy sprinkles, stripes, zig-zag, and back-to-school.
This clock is clear to read, colorful, and the minutes are clearly marked for easier telling of time.
Second graders still love reading time on the rug. Add some color to your room with one of these bold patterned and brightly colored rugs.
Crayons are separated into individual sections by color in a sturdy storage box, keeping coloring time better organized.
Keep color where it belongs and easily remove it where it doesn't with washable and non-toxic broad line markers. This classpack features storage sections, each separated by color, to keep markers organized for second grade creatives.
Giant, all-purpose sticks are a must-have supply for second grade.
This 10 drawer storage cart is perfect for organizing worksheets and handouts for different activities. Never misplace that pile of copies again!
These truly are the perfect teacher pen! They glide smoothly and effortlessly on all paper products, and come in so many great colors. As an added bonus, they show up wonderfully when writing on material projected through a document camera.
This nifty little laptop stand doubles as a keyboard stand for your interactive whiteboard.
These tickets can be used to reward students for good behavior, wonderful classwork, completing books, and more. When students earn 10 tickets, they can then use them to purchase a treat!
A treasure box full of treats is a fabulous way to motivate your students to earn those aforementioned tickets. This assortment is full of the latest second grade trends, including the coveted mochi squishies!
These erasers from Papermate have been around forever and are still the best on the market. Buy the real deal; the imposters do not compare to the beloved Pink Pearl! Give each student one at the beginning of the year to remind them that everyone makes mistakes and it is OK.
Sharpies are a must for your second grade classroom supplies. Use them to label your students' notebooks, textbooks, and so much more.
The uses for large-sized zip closure bags in the classroom are endless. Use them for center stations, games and game pieces, teacher and student supply storage, leftover lunches, and so much more. A teacher's best friend!
These giant sticky note pads are great for anchor charts and poster-sized notes of whole group lessons. Stick them around the room so your students can reference them anytime!
Write each student's name on a stick and use them throughout the year to call on students randomly, make cooperative groups on the spot, and mix things up when students are sharing things. Check out these fun arts and crafts ideas, too!

No teacher wants sticky messes—or worse—to linger on classroom surfaces. Lysol Disinfectant Spray and Disinfecting Wipes kill 99.9% of viruses and bacteria.
Wipe those 2nd grade sniffles away with an almost endless supply of tissues.
Are we missing one of your favorite second grade classroom supplies? Head over to our WeAreTeachers Facebook Deals page to share your faves!