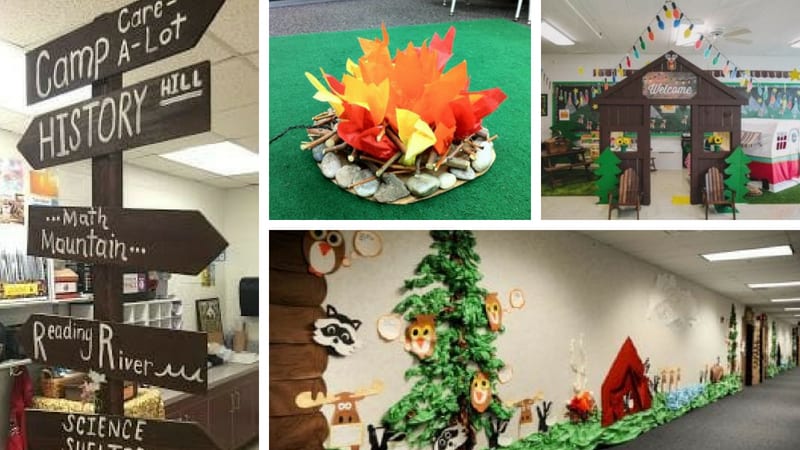 Are you planning a camping classroom theme for next year? We love the spirit of adventure this theme brings to your learning space. Check out this classroom makeover from a teacher who took her classroom from a storage closet to a totally decked out camping-themed classroom.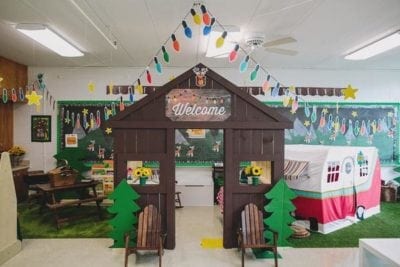 We've done the research and know where to find all of the best ideas and the best deals to set up your camping classroom theme.
Just a heads up, WeAreTeachers may collect a share of sales from the links on this page. We only recommend items our team loves!
Campfire Ideas
Every good camping trip starts with a campfire, right? There are plenty of choices for your classroom. You can DIY a pretty awesome campfire or save time by buying one ready to go.
This one from The Teacher Wife actually glows when you turn off the lights!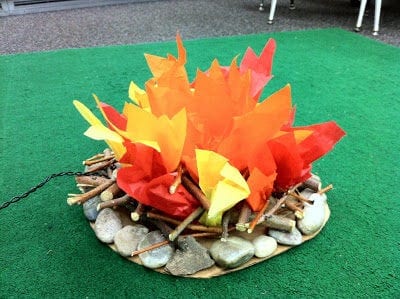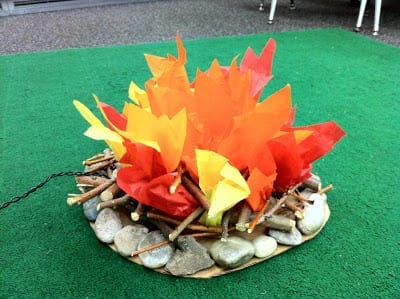 This one from Pre-K Pages is made from pool noodles. We love these pool noodles from Amazon because they're black and already have the firewood look.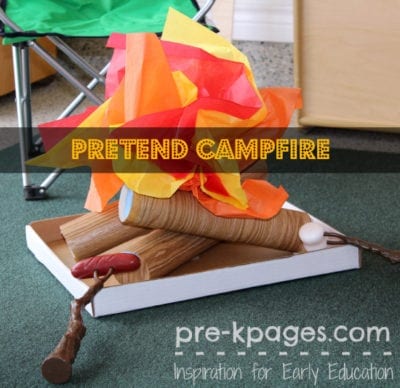 You could also have each kid make their own campfire with this super cute idea from Bug & Buddy. Put one of these electric tea lights inside, and it glows! Most DIY campfires use tissue paper to get the cool flame-like effect. I always have one or two packs on hand in my classroom.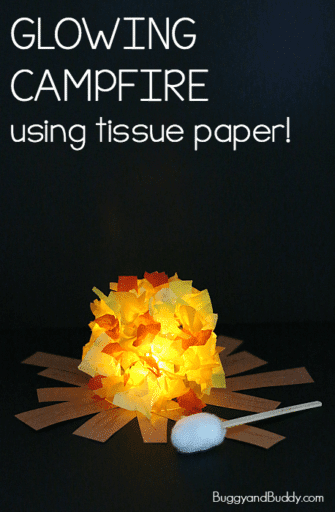 If you are like me and not particularly crafty, you can get yourself one of these ready-made campfires, which are perfect for read-aloud time. It can't get easier than an inflatable one.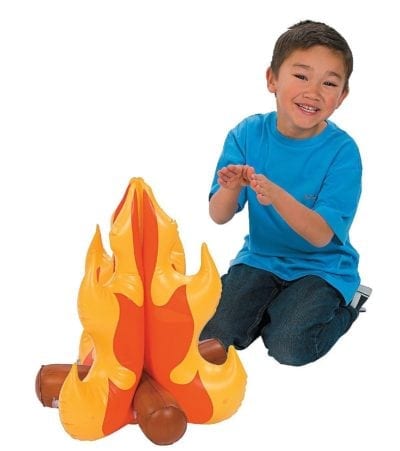 This plush campfire is adorable and likely to last a bit longer. Younger kids could incorporate it into their pretend play.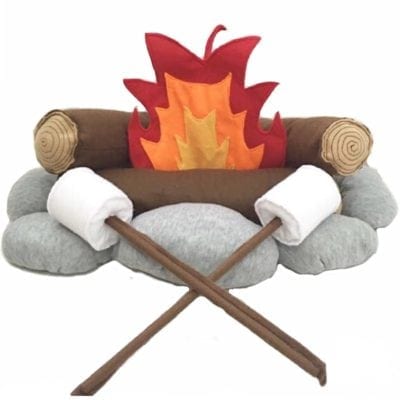 Camping Theme Sign Posts
A signpost is a fun way to add a little authenticity to your camping classroom theme. Check out some of the ideas we found. We love this homemade one from Virginia Is for Teachers.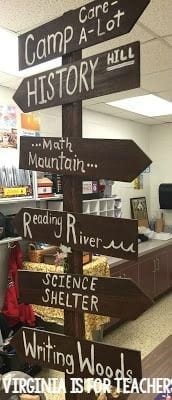 Lots of stores on Teachers Pay Teachers have adorable printable signposts that you can put on your bulletin board if you're not up for building a wooden one.

Camping Classroom Theme Doors
There are all sorts of ways to make a fun classroom door for your camping theme. We love this super inexpensive tent-themed door. Suspend a couple of cheap plastic tablecloths from the door frame, and voila! You've got a tent!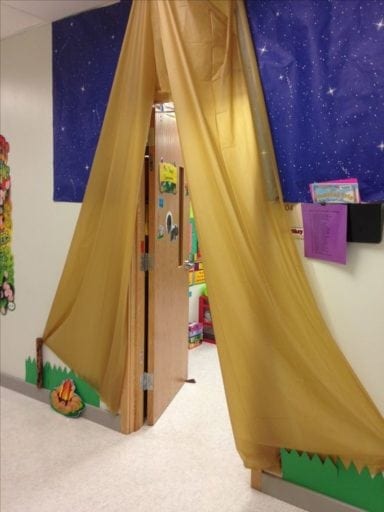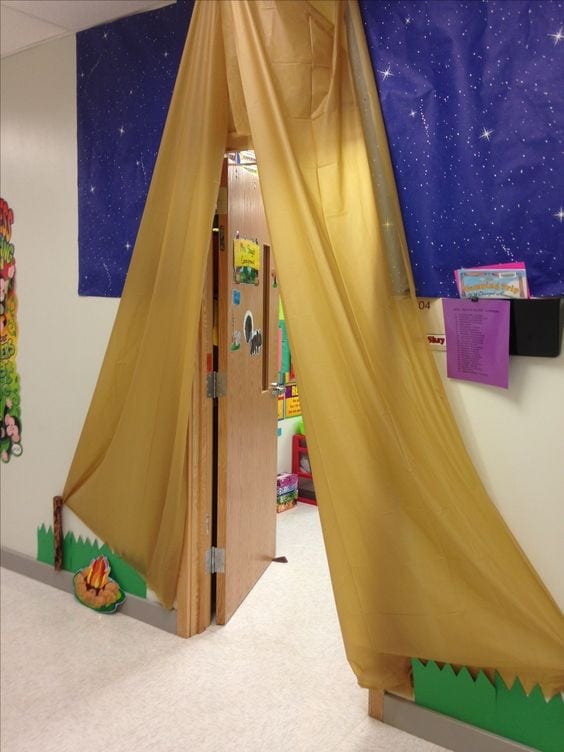 Or you could go the log cabin route.
Who doesn't love s'mores?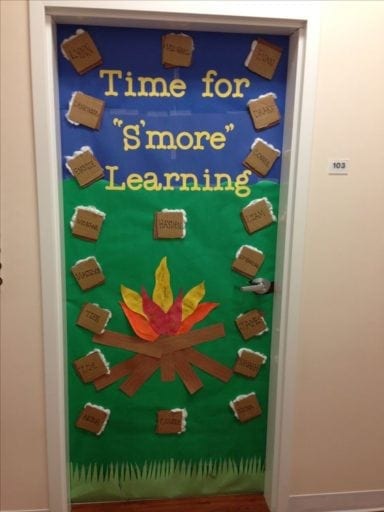 If you're the kind of teacher who always has a decorated door, be sure to check out some of our other favorite door decoration ideas.
Camping Classroom Theme Furniture
Sometimes it's the furniture that really makes the space. This pop-up camper tent is adorable, and my kids would have so much fun with it.
If that's out of your budget, you could DIY a camper like this one: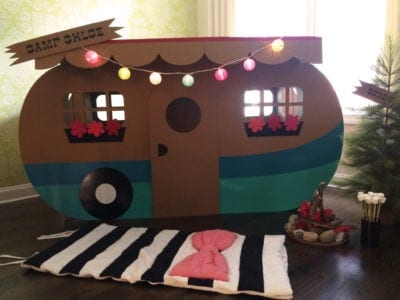 Or there are plenty of play tents to be had for not a lot of money. This is one of our favorites.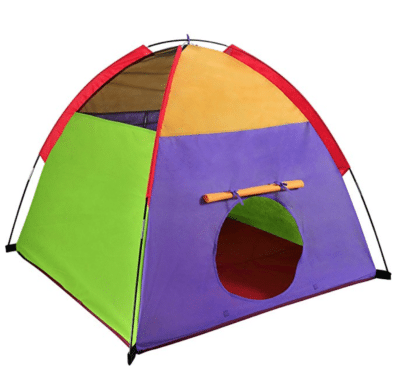 I've had this one in my classroom for years, and the kids can't get enough of it. It's easy to collapse and put in storage when you're not using it.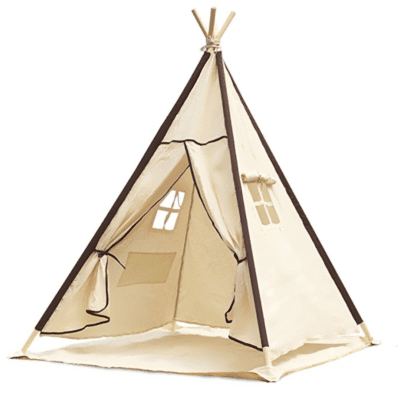 Who can pass up these adorable s'mores-themed camping chairs for your reading corner? (Psst: We've got even more reading corner ideas.)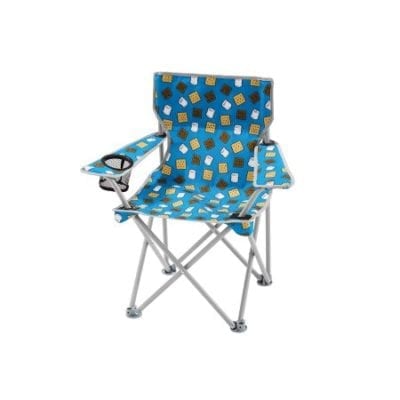 The red in this reading corner makes the whole thing pop! My kids would be lining up for a turn with the sleeping bag inside the tent.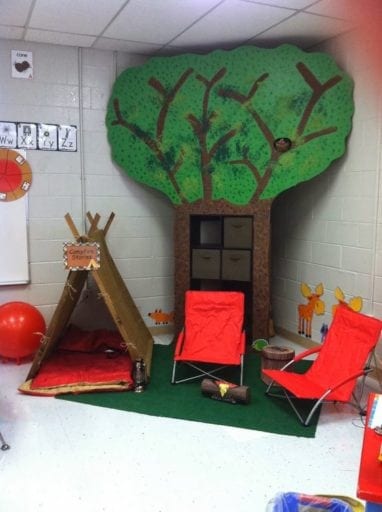 You're going to probably need at least one tree if you're planning a camping theme. We can totally see setting up a couple of these cardboard tree cut outs in the reading corner.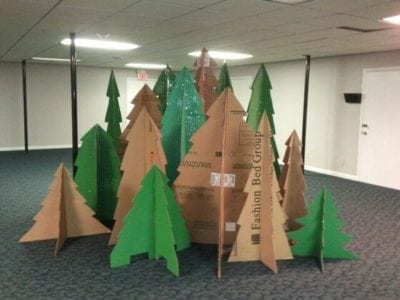 Got pillars in your classroom? Some green butcher paper is a great way to spiff them up.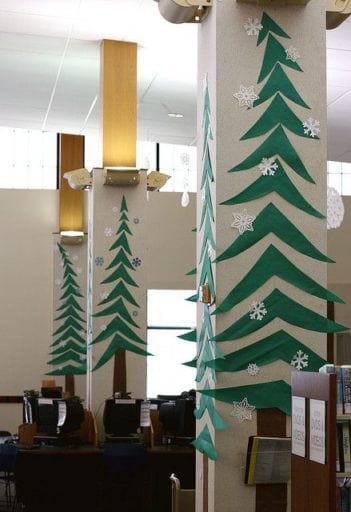 This tree from The First Grade Parade looks totally authentic. The owls and other woodland creatures completely bring it to life!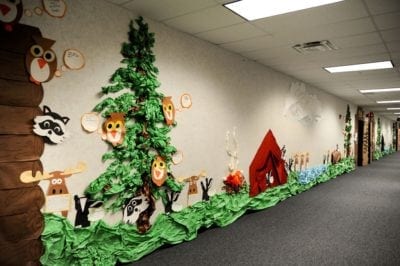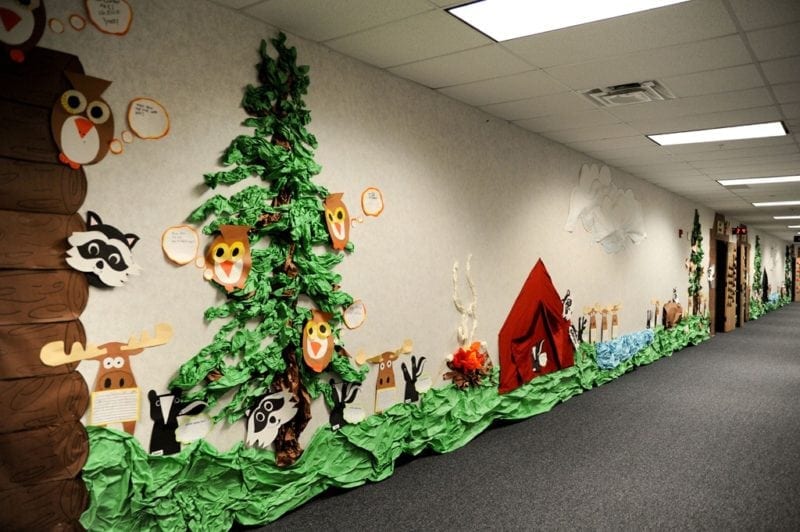 Camping Classroom Theme Bulletin Boards
Make sure your bulletin boards are also incorporated into the theme. Creative Teaching Press has a line of camping-themed bulletin board decor that we just adore. We cannot pass up these super cute camper cutouts.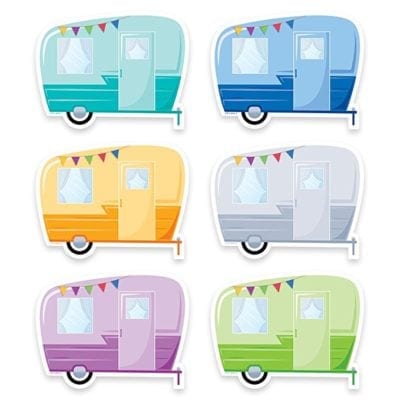 We love this multimedia board from Mrs. Willis' Kindergarten. How cute is putting real fabric on the tent!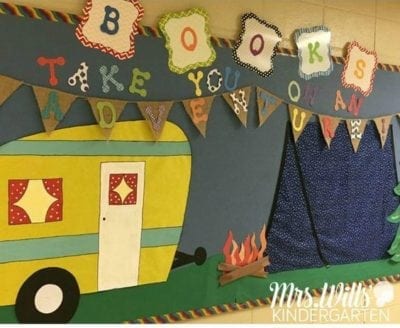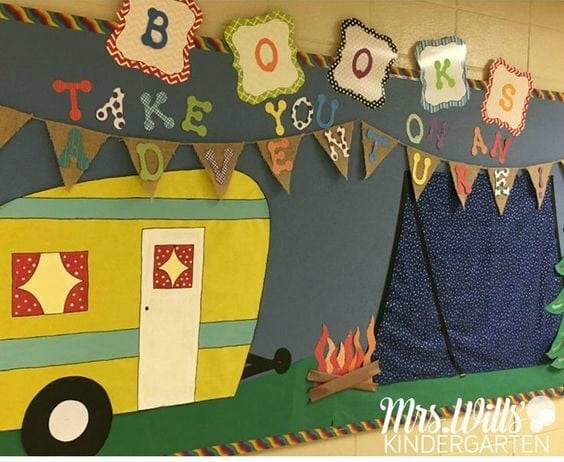 This campfire bulletin board can be adapted for any grade level and fits right in with the campfires above.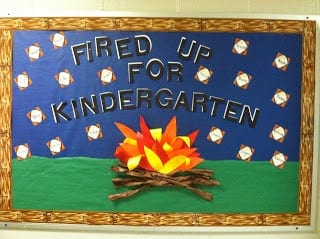 These happy campers from Buzzing About Second Grade are adorable, and even better, they are student created. (We think student-created bulletin boards are some of the best kinds out there!)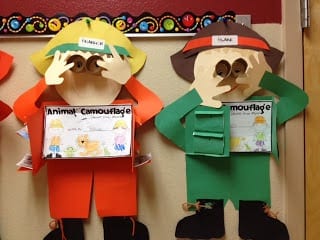 Camping Classroom Theme Accessories
And don't forget all of the accessories, particularly if you're teaching younger kids. These items are sure to inspire hours of dramatic play.
Sometimes all it takes to get kids reading is a few critters to snuggle with, and we can't think of a better critter collection than a few adorable bears.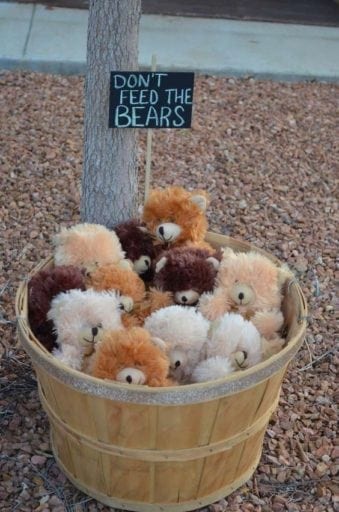 How about some cute lanterns to read by?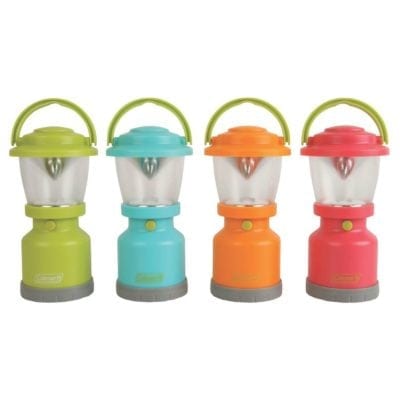 I can always come up lessons to go with a fishing activity. This fishing game by Melissa and Doug is solid and fits the classroom camping theme perfectly.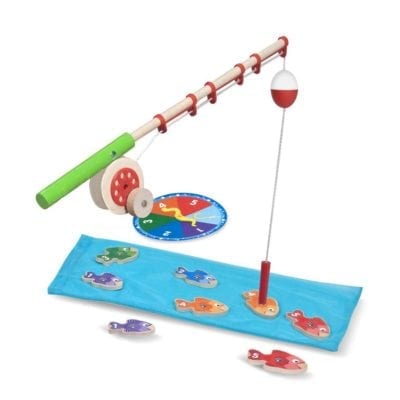 Camping Classroom Theme Books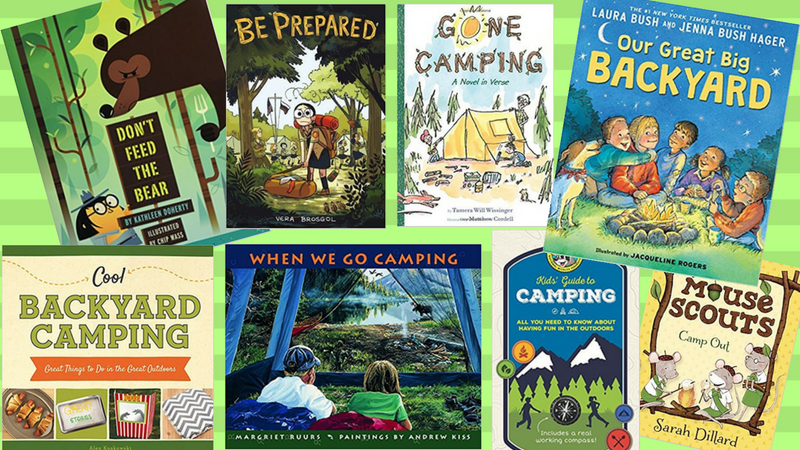 Plus, every camping theme classroom needs a well-stocked library of camping themed books. Check out our latest article with over 20 camping themed books you can add to that sweet reading corner with a campfire and camp chairs!
Have any more camping classroom theme ideas? We'd love to hear about it in our WeAreTeachers HELPLINE group on Facebook.
Plus, our favorite supplies for an emoji or donut classroom theme.