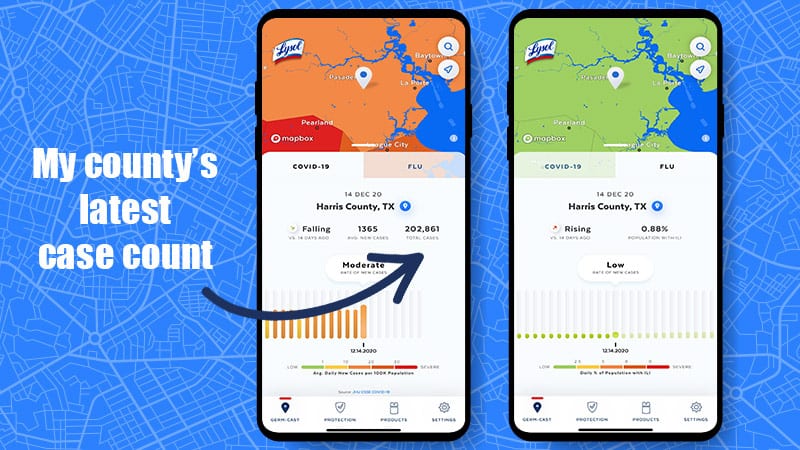 Brought to you by Lysol® Germ-Cast™
Now more than ever it's important to monitor the spread of illness. Lysol Germ-Cast™ is a free app that lets you track daily levels of COVID-19 and flu in your area. Get it from the App Store and Google Play.
Staying informed during this pandemic is really important, but finding an easy and reliable source of COVID-19 and flu rates can be challenging. Enter the Lysol® Germ-Cast™ app from Lysol and their data partner, Kinsa®. This free app will show you daily levels of COVID-19 and flu where you live. Whether you're a school administrator making decisions about educational models, a teacher wanting to be fully informed, or just a concerned community member, this app is for you.
How it works
Click here to download the app to your device.
Open the app. Follow the prompts to allow the app to access your location.
Use the tabs to toggle between COVID-19 and flu to see local numbers. You'll find new cases, total cases, and rate of new cases.
Type any zip code or city name into the search bar to find rates across the U.S.
Here's what it looks like on my cell phone: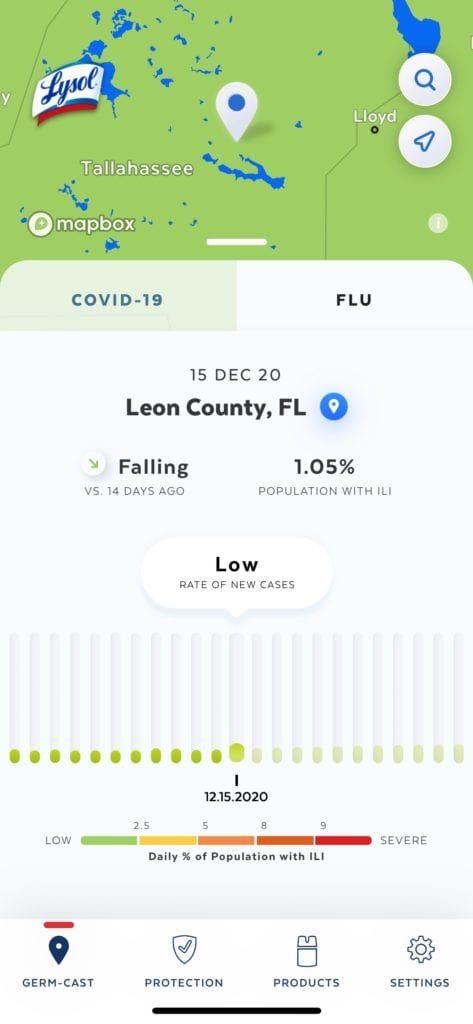 Ready to access data on COVID-19 and the flu in your area? You can get this app on all your devices. Download it from: