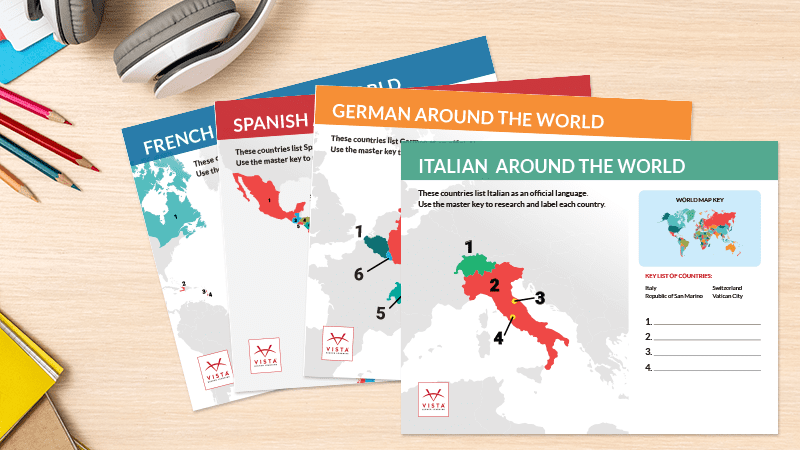 Vista Higher Learning specializes in world language publishing, offering a wide range of materials for schools and educators. They believe it's vital to have an appreciation of world cultures by understanding the people, places, and practices associated with learning a language. Learn more about their approach here. 
More
Encourage a love of languages in your classroom with these free language map posters that celebrate countries all over the world. You can download four posters, featuring French, Italian, German, and Spanish. With each map, students can label all the countries that speak the featured language.
French around the world.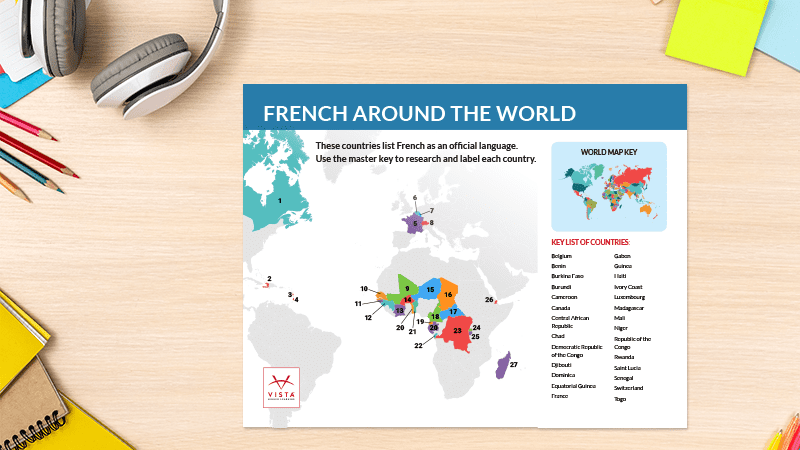 Spanish around the world.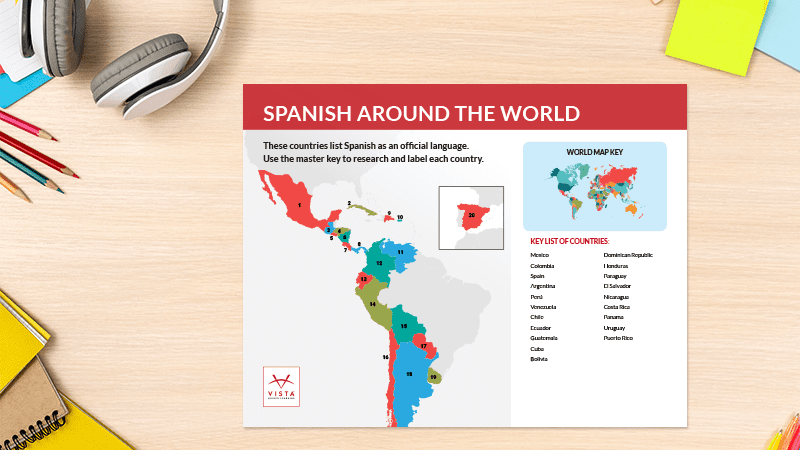 Italian around the world.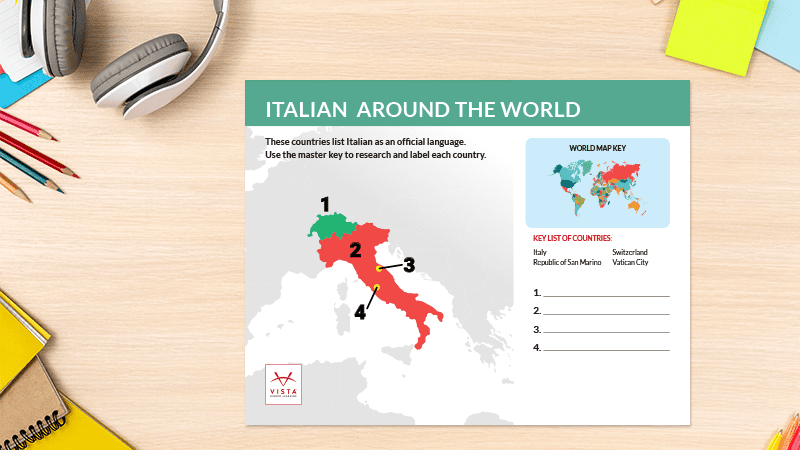 German around the world.