Virtually teaching lab science is understandably daunting. Fortunately, there are resources like LabXchange to help. LabXchange offers high quality, free content from leading institutions. But it's more than just a platform for science content. As an educator, you can take advantage of their flexible content creation, class management tools, and social features to guide your learners. So whether you're looking for a particular resource or an entire learning management system, LabXchange has what you need for your virtual science classroom.
What's LabXchange all about?
According to high school biology teacher River Suh, "LabXchange seems to have consolidated the best parts of online resources for introducing students to science concepts, while still leaning on the instructor to sequence, pace, and integrate the resources into the students' developing level of understanding."
Getting started with LabXchange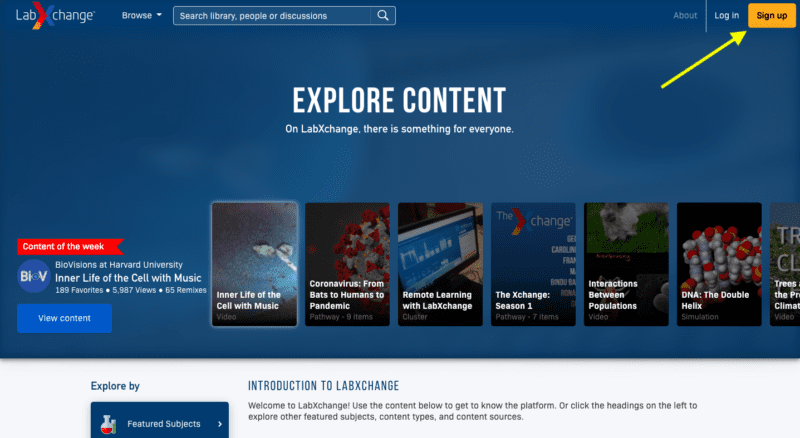 You can access all the resources without an account, but we suggest registering for a free account to customize your experience and connect with the LabXchange community. You'll receive a confirmation email from edX. Just click on the link to verify your account.
Explore LabXchange's resources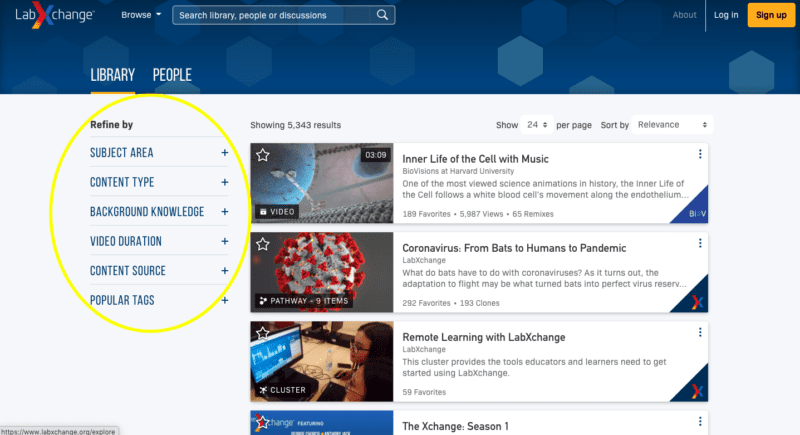 From the Explore Content page, you can choose to search by subject (don't miss science careers!), content type (the pathways and cluster are great for providing scope and sequence, and we love the lab simulations), and content sources (big names like Khan Academy, PhET, and the Concord Consortium). Find something you like? Add it to your private library.
Add your own content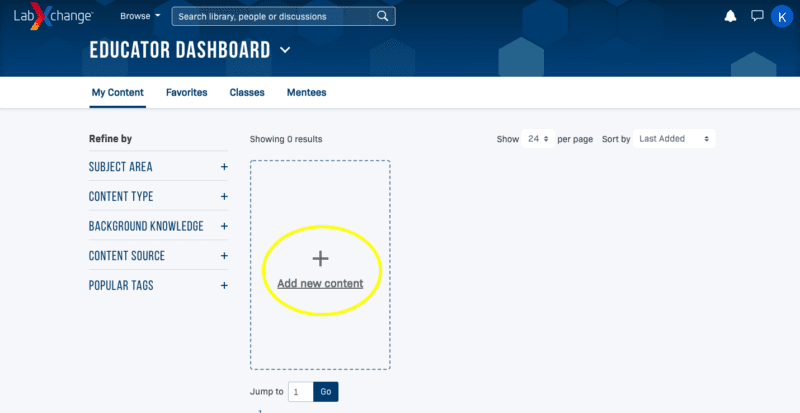 Ready to take it a step further? You can upload your own documents, videos, and assessments and mix them with LabXchange assets to create your own custom pathway. Suh notes, "The Pathways feature not only lets you sequence the resources, but also add notes and context for students reading it."
Create your class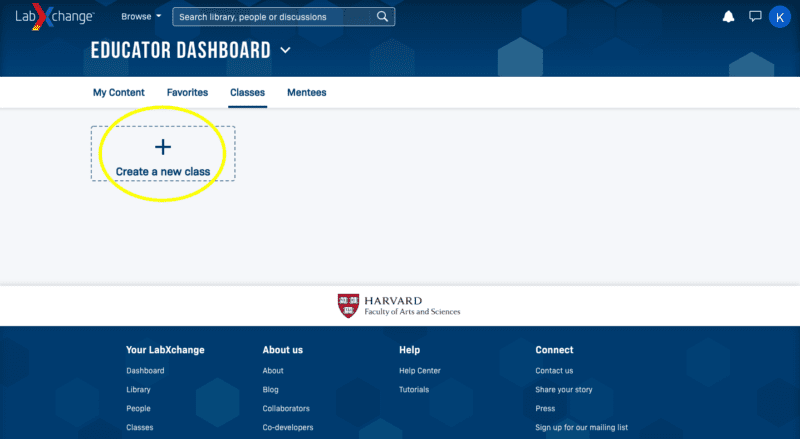 To monitor how your students are doing with the content you've assigned, you'll need to make a class. From there, you can add content, enroll learners, and track their progress. Don't forget to take advantage of the threaded discussion feature, which allows students to reply to each other, build on their responses, and remain in a conversation online.
There's so much more to LabXchange, but this should get you started! And there's always more coming, including a translation of Foundational Concepts and Techniques in Biotechnology into 11 languages including Spanish, and new clusters for chemistry and physics.
To get started teaching online with LabXchange, check out their Remote Learning with LabXchange resources.