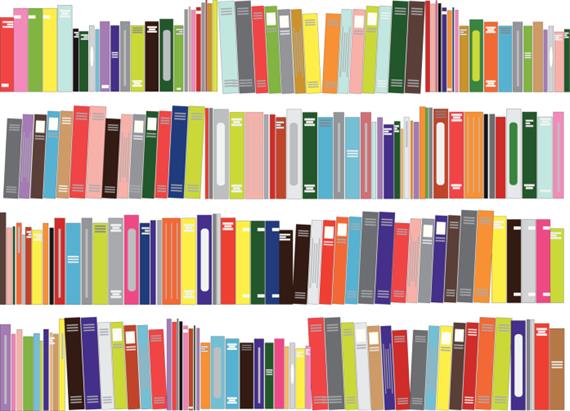 Whether you're following the Common Core or your students' interests, chances are you're bringing more informational text into your lessons this year. Close reading is a strategy that you can use to teach students how to approach, and engage with, new types of text from literature to poetry to articles or documents. It's particularly helpful for teaching students how to approach informational text, from letters to speeches.
Here are four ways to incorporate close reading and informational text:
Think Outside the Textbook
Informational texts are, literally, all around us. Speeches, infographics, articles, and data expand your students' awareness of how we get information and how to read it.
Here are three places to find informational text:
Graphics from The PEW Research Center provide another type of text for students to "read closely."
American Rhetoric hosts a collection of great American speeches.
NewsELA has news articles that can be read at varying Lexile levels and excerpted for close reading.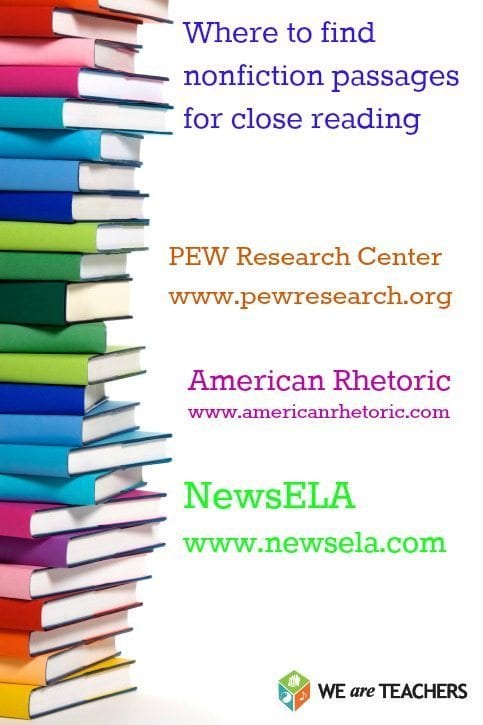 PreTeach Just Enough
Once you've chosen a piece of informational text, it's time to plan your close read. If you choose to do some pre-teaching, students may not need to know as much as you think. Many types of informational text (infographics, newspaper articles) aren't high on knowledge demands—the authors assume that readers don't know much about the topic.
Other informational texts, like historical documents, do require some pre-teaching. If you're reading a historical document, language or terms from the time period or a who's who of people may be enough. For example, using John F Kennedy's inaugural address, you may want to teach students some key vocabulary or phrases: "the torch has been passed," beachhead, tribulation. Or, you may plan to do the close reading at the end of a unit about the 1950s and 60s, so students already have some context for the speech.
The trick is to give a Goldilocks amount of information—not too little that students are completely lost, but not so much that reading the passage is unnecessary.
Bring in the Media Standards
Many informational sources, particularly primary sources, have audio or video. Rather than listen to you read, have students listen to an FDR fireside chat or watch Martin Luther King speak. You're also bringing in "content presented in diverse media and formats" (Common Core Anchor Standard 7).
Tackle What Makes Informational Text Tricky
Most likely, students are more accustomed to working with story, so close reading lessons need to address the specifics of each genre of informational text, including the structure and organization, how to identify main idea and details, and how to work with specific text elements, such as sidebars, headings, and sources.
We want to know, how do you use informational text in your close reading lessons?
Samantha Cleaver is an education writer, former special education teacher, and avid reader. Her book, Every Reader a Close Reader, is scheduled to be published by Rowman and Littlefield in 2015. Read more at her blog www.cleaveronreading.wordpress.com.