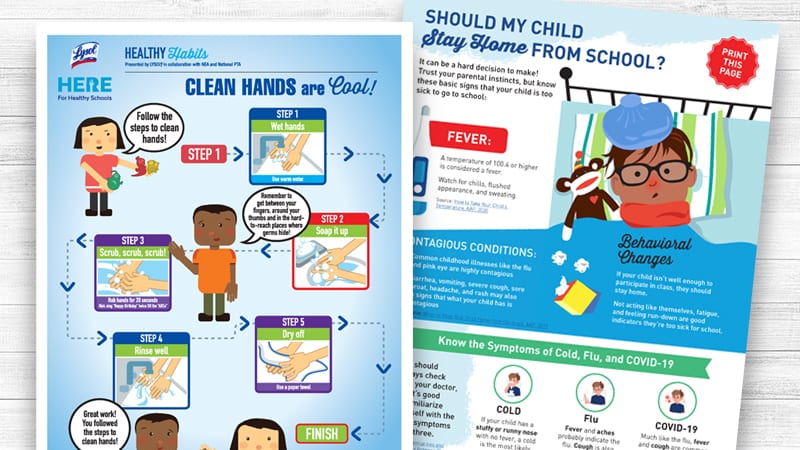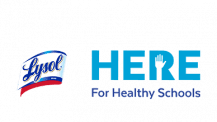 If 2020 taught us anything, it's the importance of doing everything we can to help protect ourselves and our loved ones. We washed our hands, we disinfected surfaces, and we socially distanced. But what about 2021? Well, it's just as important this year to do the same. That's why, with help from our friends at Lysol®, we created these guides for healthy habits in 2021. There's one just for you as a teacher and also one you can share with your students' families!
Teacher Guide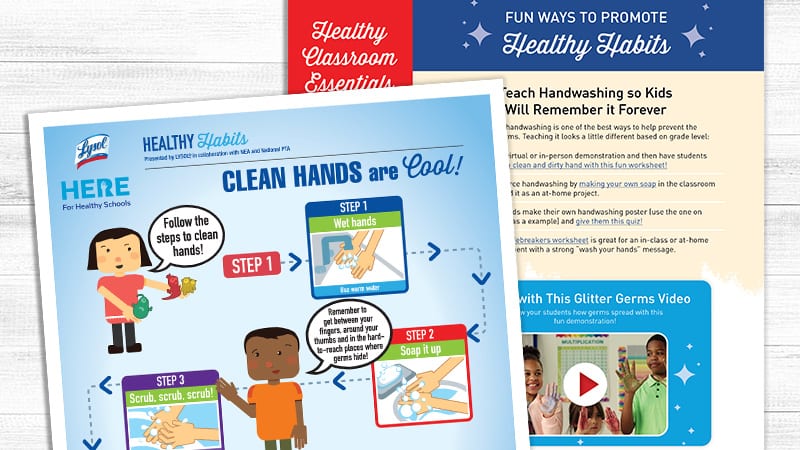 We developed this guide with you in mind! We offer tips for helping keep yourself healthy, as well as:
Nine Ways to Make Your Virtual or In-Person Classroom a Little Friendlier in a Difficult Time.
Children's Books About Germs.
Clean Hands are Cool (printable handwashing poster).
Family Guide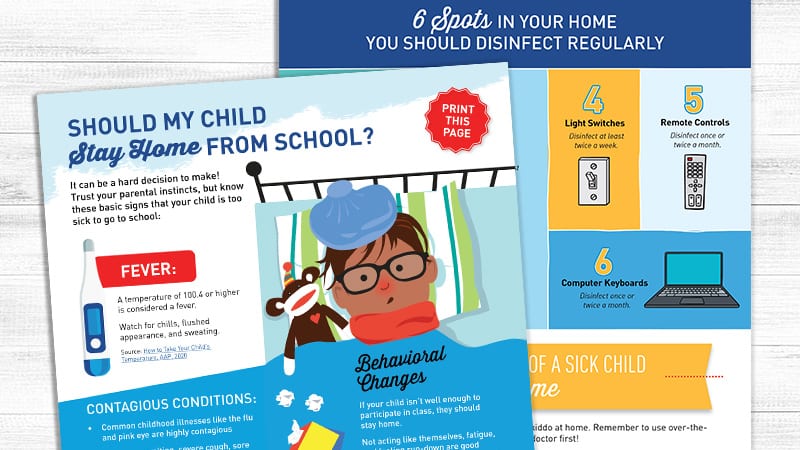 We have all kinds of great information in our guide for families, like:
Make the Most of Learning at Home.
Healthy Habits Tracker.
Should My Child Stay Home from School? (printable poster for your fridge!)