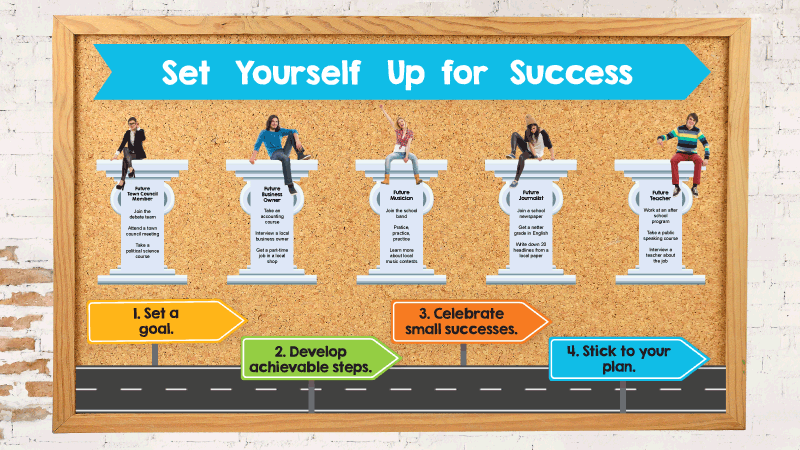 There's no better place to help young people find and establish their voice than in the classroom. The Allstate Foundation supports in-school and after-school programs that foster the five core social and emotional learning competencies: self-awareness, self-management and emotion regulation, relationship and social skills, responsible decision-making, and social awareness. Learn More »
More
No matter the lesson, our students never fail to ask the inevitable question: "When are we going to use this?"
Our student goal setting bulletin board kit shows students how their classroom learning directly affects their future success.
Use this free goals bulletin board set to help your students connect what they're doing at school to what they might want to do after they graduate. Because learning how to be in control of their goals, and how to achieve them, is a social and emotional learning skill that will benefit students for a lifetime.
This Goal Setting Bulletin Board Set includes:
A step-by-step lesson explaining how to set goals with your students.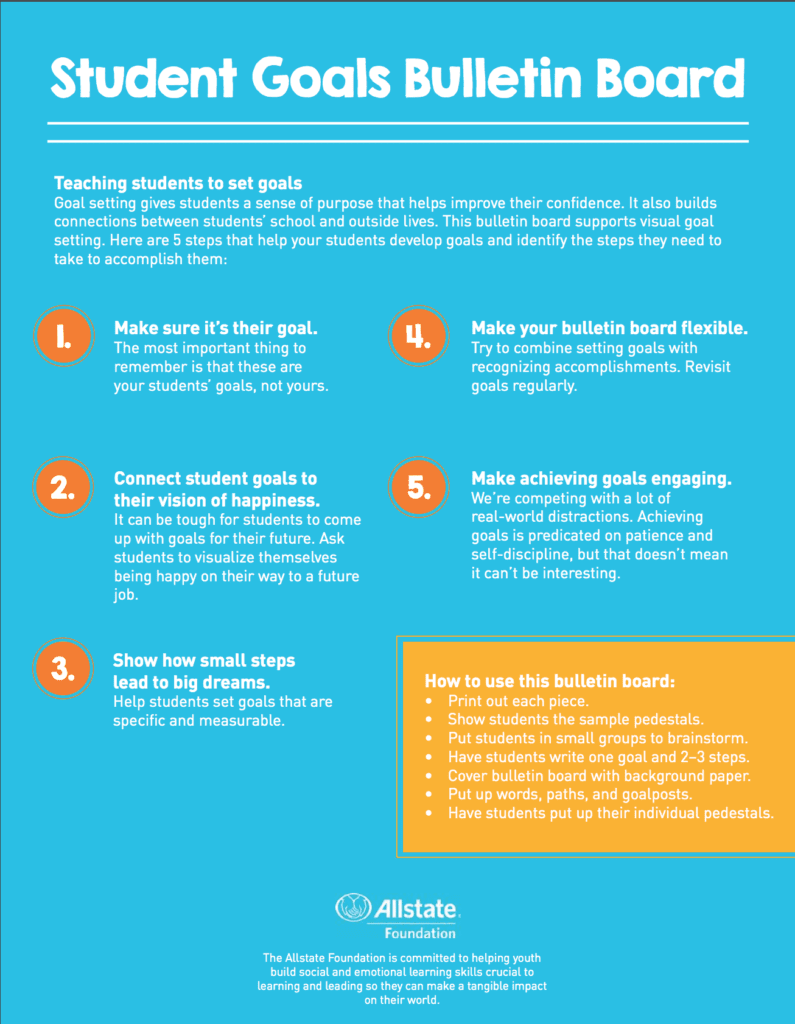 An example set-up of how your bulletin board could look.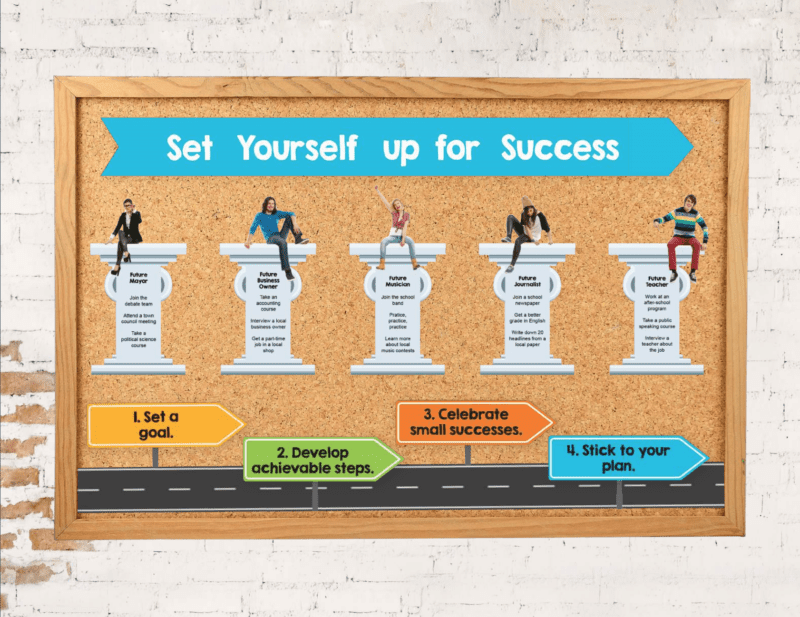 Five pedestals with pre-printed goals and steps to reach each goal as examples. Plus more than 20 additional blank editable pedestals so students can personalize their goals and steps.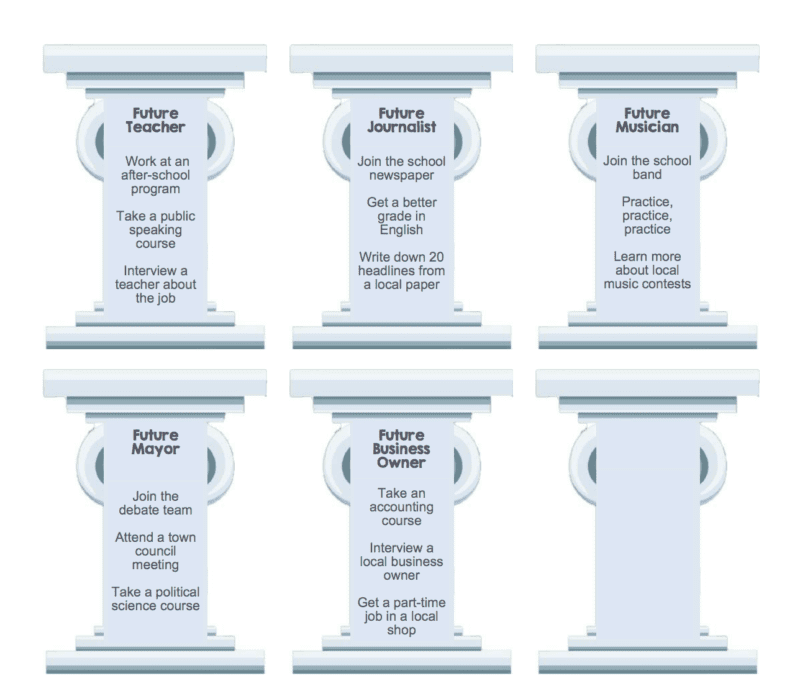 One banner to put at the top of the board that says, "Set Yourself Up for Success."

Four goal flag steps that say, "1. Set a goal," "2. Develop achievable steps,"3. Celebrate small successes," and "4. Stick to your plan."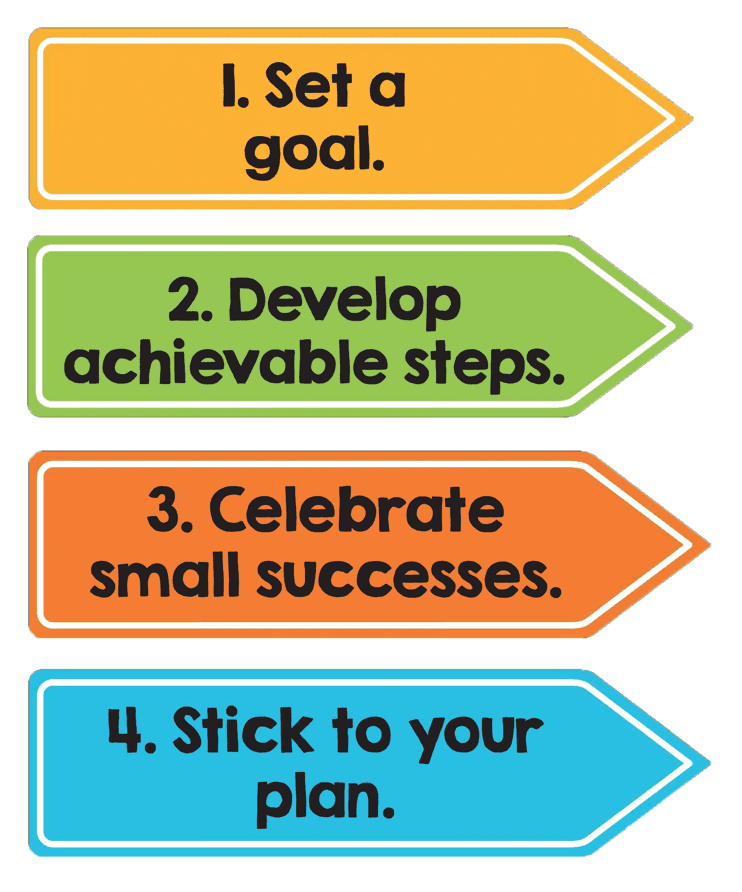 To add a personalized look, take pictures of your students, print them and add them to the bulletin board as well (See #4 as an example)!
We hope you love this eye-catching decoration for your classroom, as well the new way to answer the age-old student question of how they'll use their current learning in the future.