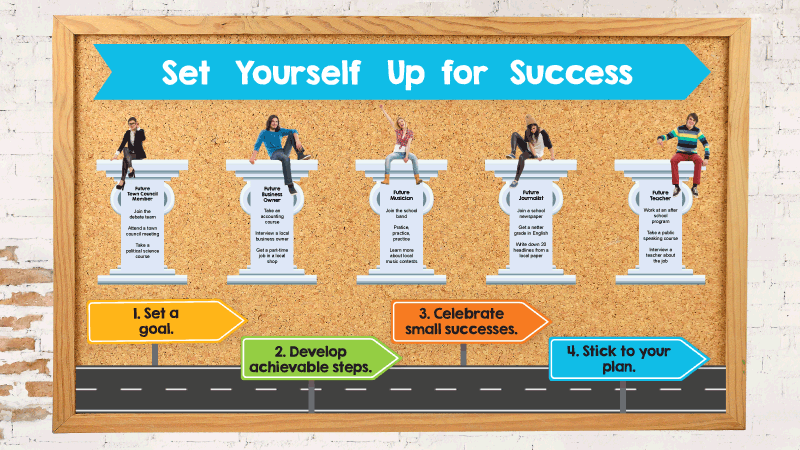 Brought to you by The Allstate Foundation
The Allstate Foundation champions SEL and service-learning programs to ensure youth reach their full potential and have the power to build the just, equitable and healthy world we all deserve. Learn More>> 
This goal-setting kit helps you teach SEL skills, like self-awareness and decision making. First, you'll have students develop their goals, which gets them making decisions. Next, they'll write down their goals, which helps them follow through on a decision about their future. Turns out neuroscience proves that by writing goals down, you make them stick better.
This goal-setting kit includes:
A step-by-step lesson explaining how to set goals with your students. Start with making sure it's really their goal (as opposed to their parents' or a teacher's). Then, help your students connect to their goals and how to make them happen. This process engages students who aren't always used to thinking about how school connects to their real lives.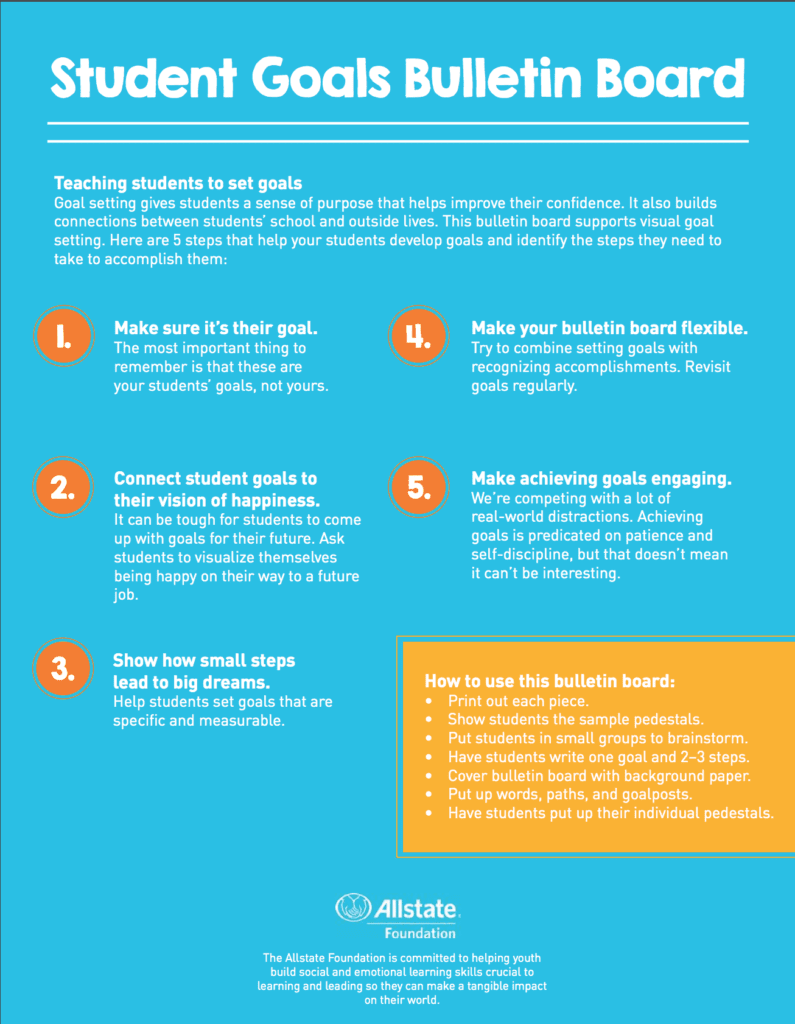 Five pedestals with sample goals and steps, plus blank editable pedestals!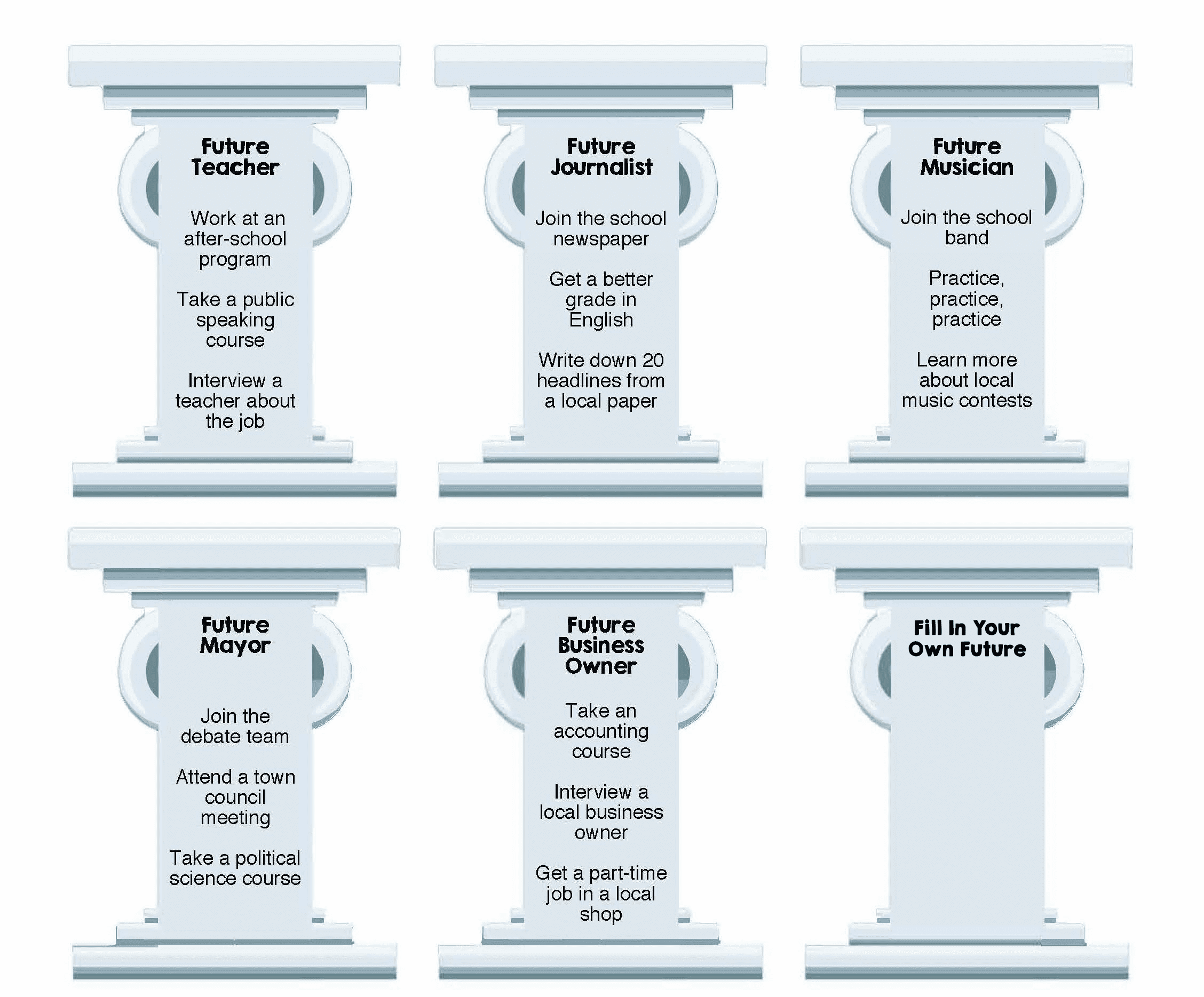 One Set Yourself up for Success banner

Four goal flags: 1. Set a goal.; 2. Develop achievable steps.; 3. Celebrate small successes.; and 4. Stick to your plan.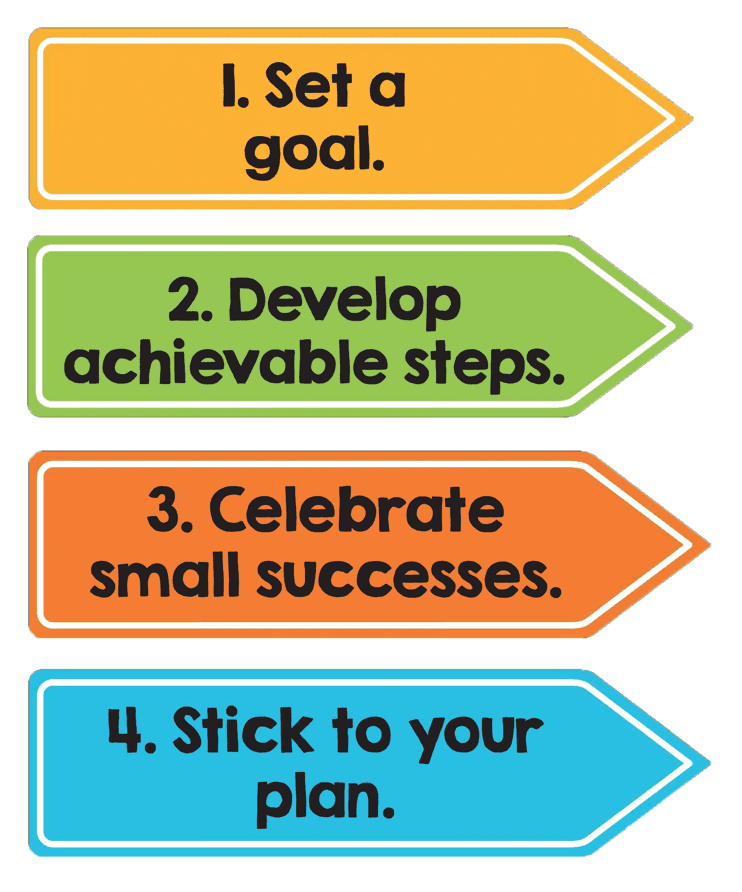 To add a personalized look, take pictures of your students, print them, and add them to students' pedestals as well (See #4 as an example)!
So let's get kids generating their personal goals, writing them down, and sharing them in your room.
Yes! I Want My Free Goal Setting Kit
Thanks to our friends at The Allstate Foundation for sponsoring this and other SEL articles. Check out their resources.
Plus, 12 Fun Ways to Build SEL Skills During Advisory or Homeroom