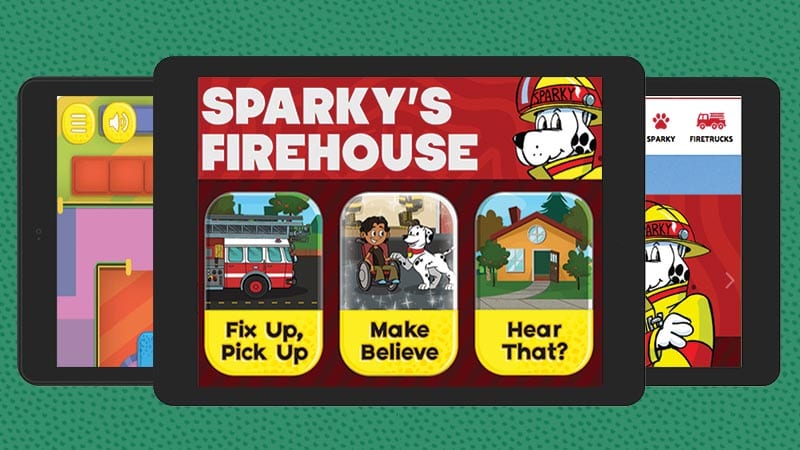 Brought to you by Sparky's Schoolhouse
Head to Sparky's Schoolhouse for free lessons, videos, apps and resources to teach students about fire safety. Go now>>
This year, Fire Prevention Week runs from October 4–October 10, 2020. If you're looking for fire prevention week activities for grades PreK–2, here are 10 fun and easy ones to try right now.
1. Play math carnival games with Sparky the Fire Dog.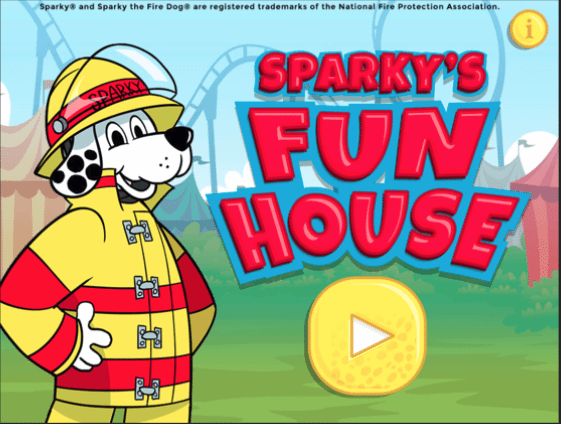 Download the Sparky's Fun Houseapp and set your students loose in a carnival of fire-safety facts and math activities, like solving addition problems and bouncing water balloon multiples.
Curricular Connections: Math, Spelling
2. Incorporate a groovy video into your math lesson.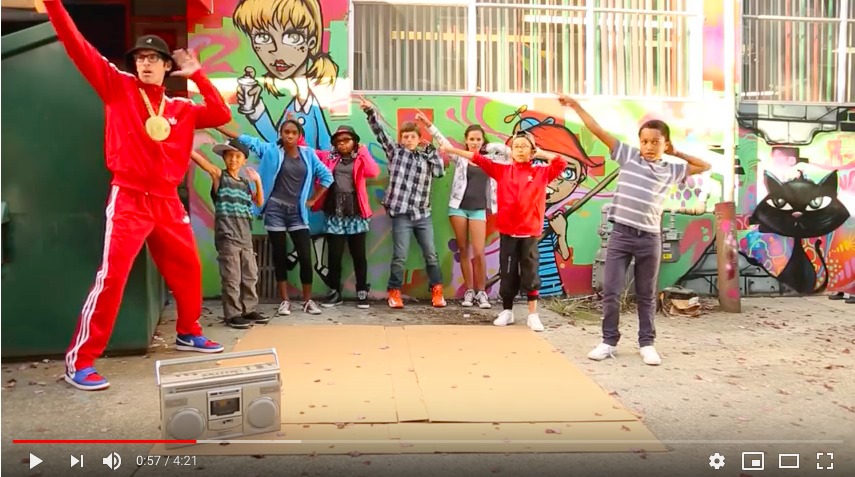 Use this energetic "What's That Sound? video to teach your students the most important things to do when they hear a smoke alarm. Then use the accompanying lesson plan, Data Data Everywhere, to help your students practice data collection and create a bar graph.
Curricular Connections: Math, Rhyming, Music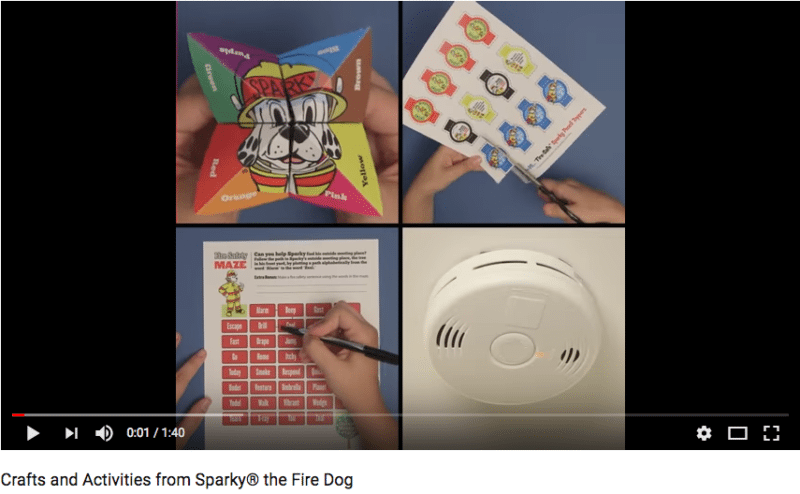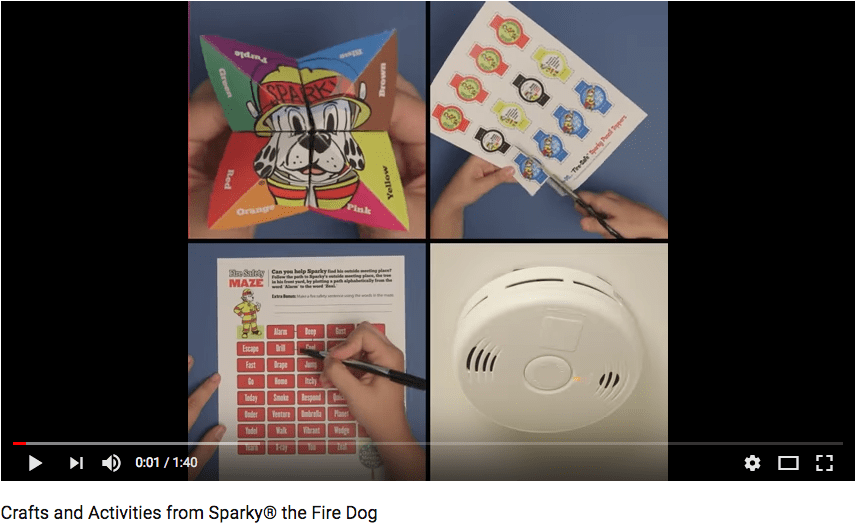 Head to Sparky.org to download and print easy crafts and activities to do with your students.
Curricular Connections: English Language Arts, Art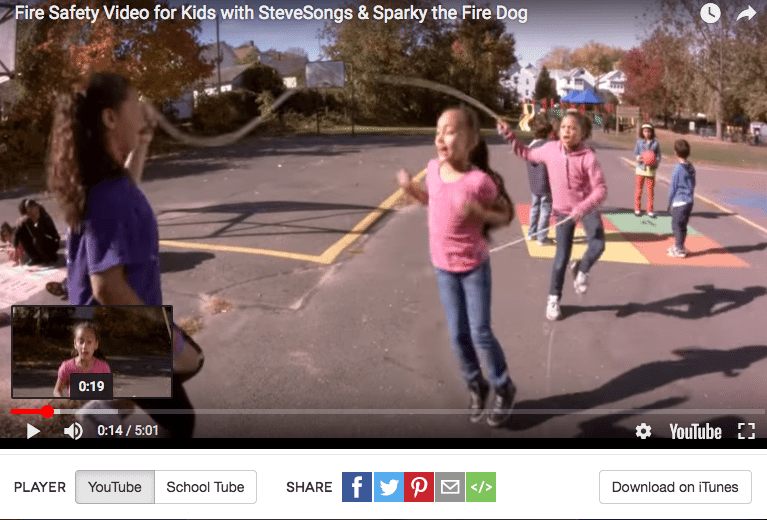 Steve, from Steve Songs, helps kids stay fire safe by leading them through the four key steps for fire safety in this unforgettably catchy sing-along video, complete with fun and easy to follow dance steps and moves.
Curricular Connections: P.E., Health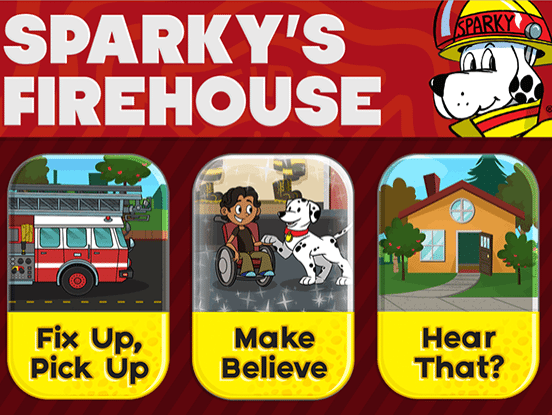 Download Sparky's Firehouse app onto your classroom iPads or classroom computers and let your students try out sliding down a fire pole and fixing a broken fire truck.
Curricular Connections: Rhyming words, listening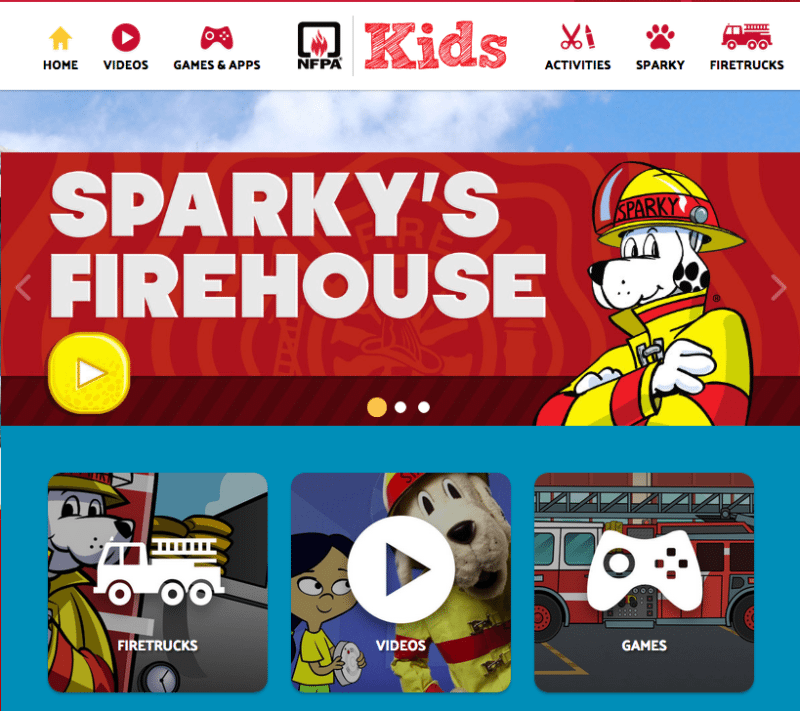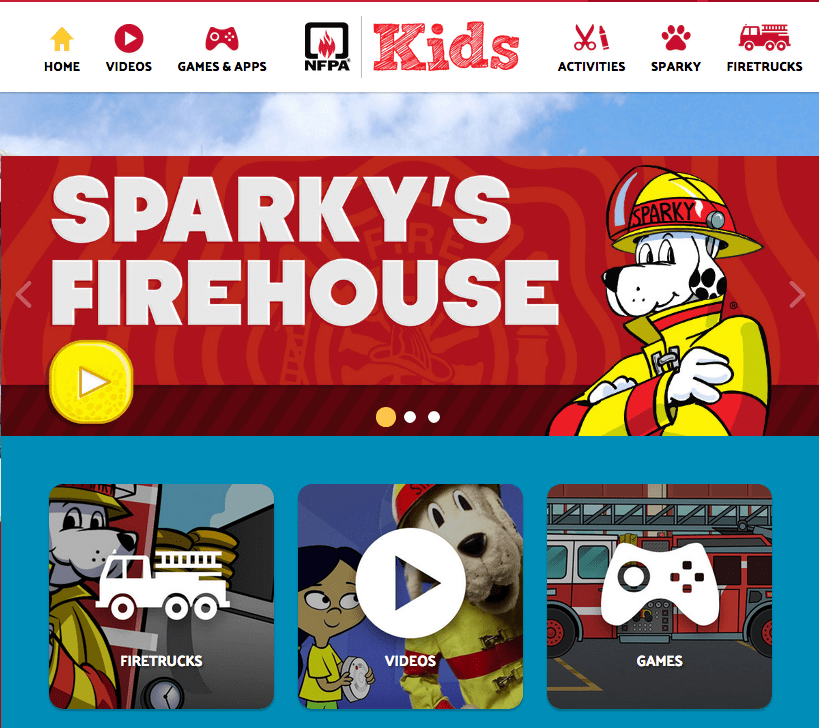 During center time, make one of your centers a fire safety center. Load up one of our apps onto the class iPads or open up your computers to Sparky.org and let kids play while they learn how to stay safe.
Curricular Connections: Math, Spelling, English, Science, Art
7. Practice 'a-maze-ing' number sense.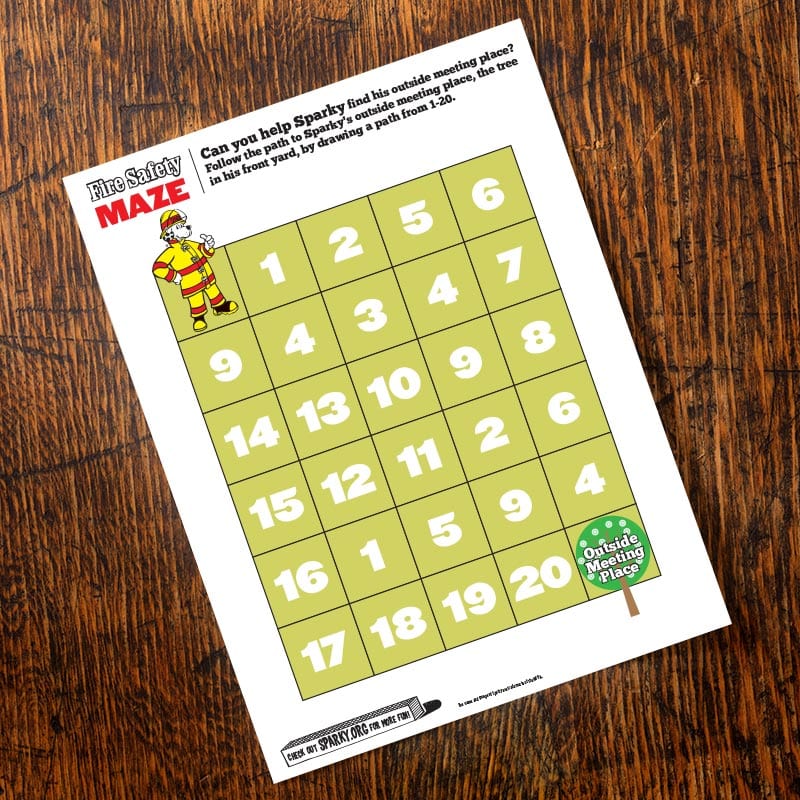 Help your young learners build their number sense by following this fire safety mazeto help Sparky find a safe meeting place.
Curricular Connections: Math, problem solving, logic
8. Take a spelling roller coaster ride.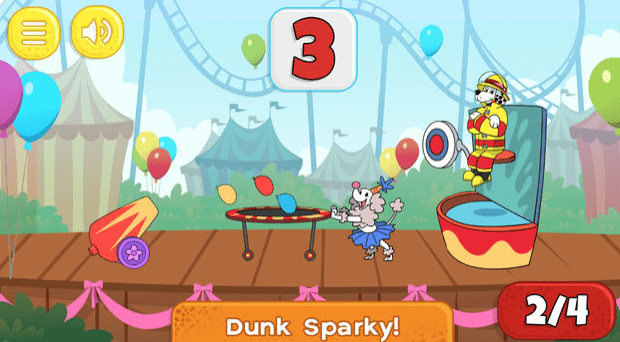 Time to play carnival games at Sparky's Fun Houseagain! This time, students will float balloons to the roller coaster to spell out important fire-safety words.
Curricular Connections: Spelling, reading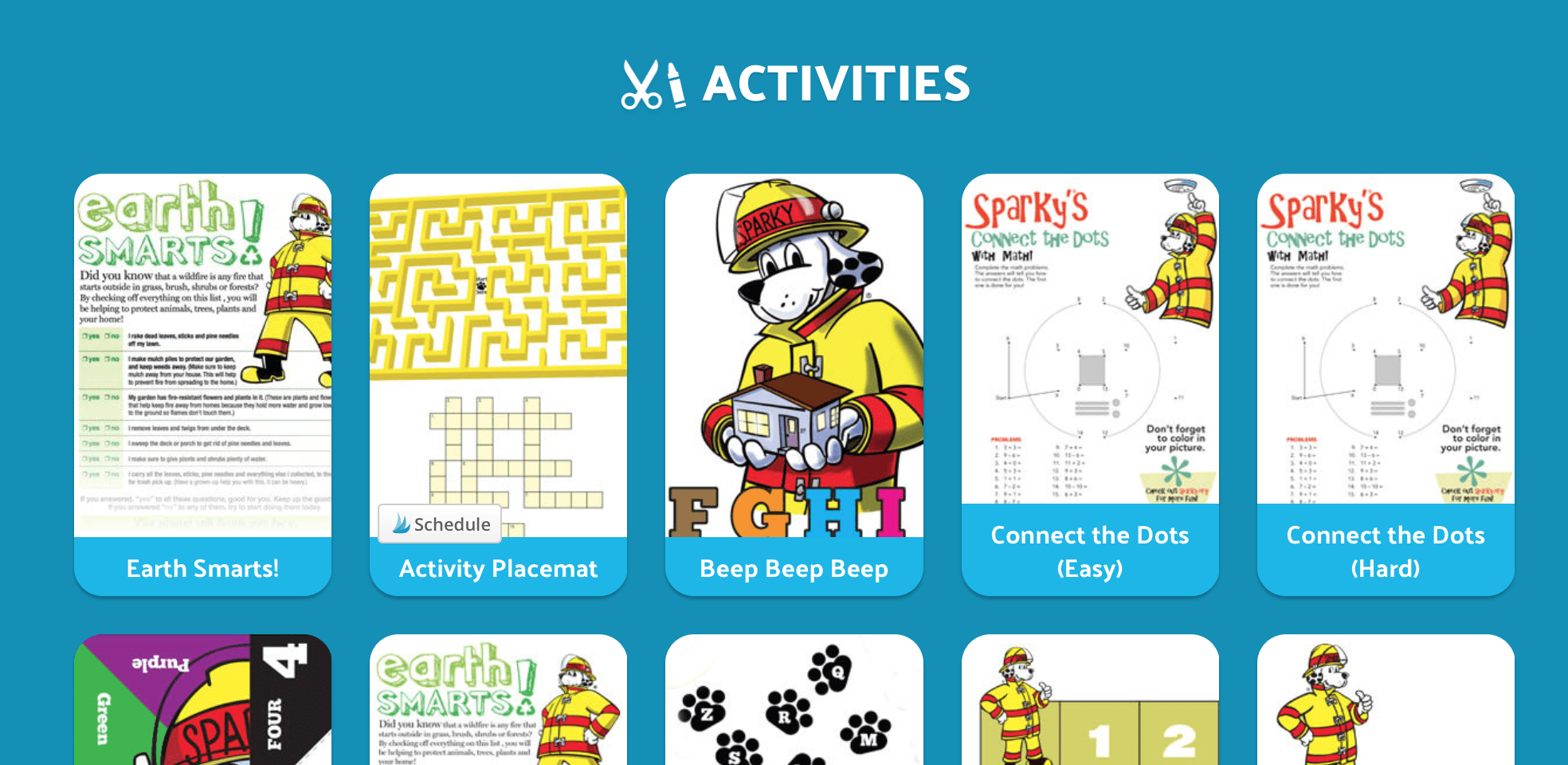 Stock up on fire safety coloring pages, picture puzzles, connect the dots, mazes and more. Reinforce the message of fire safety by using these fun activity sheets for early finishers, during choice time, or for indoor recess.
Curricular Connections: Problem Solving skills, math, reading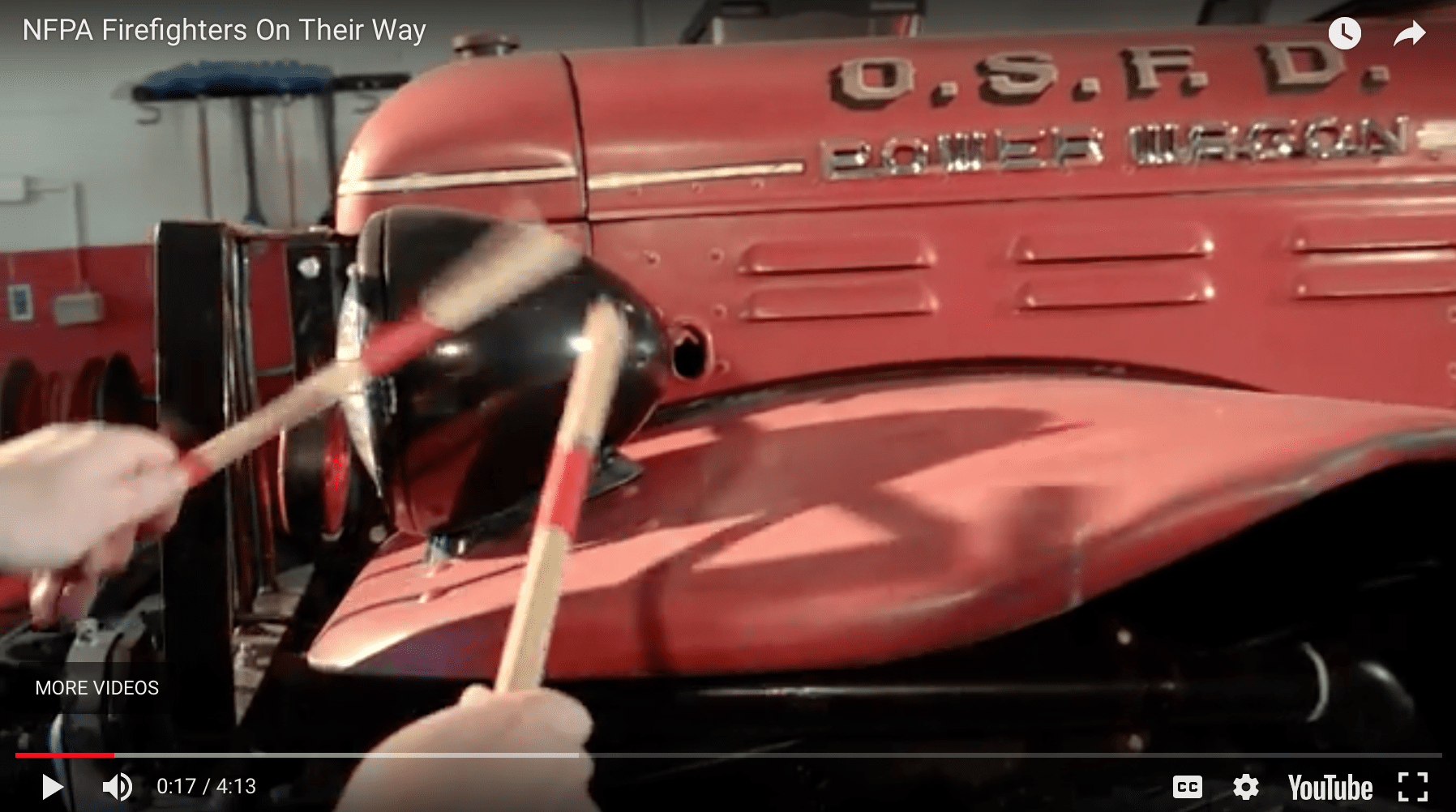 Little kids have an ageless fascination with fire trucks. Your students will love this collection of four short videos that teach them about the different types of firetrucks and the equipment that comes with them.
Curricular Connections: Math, patterns
Have a fun and happy Fire Prevention Week!