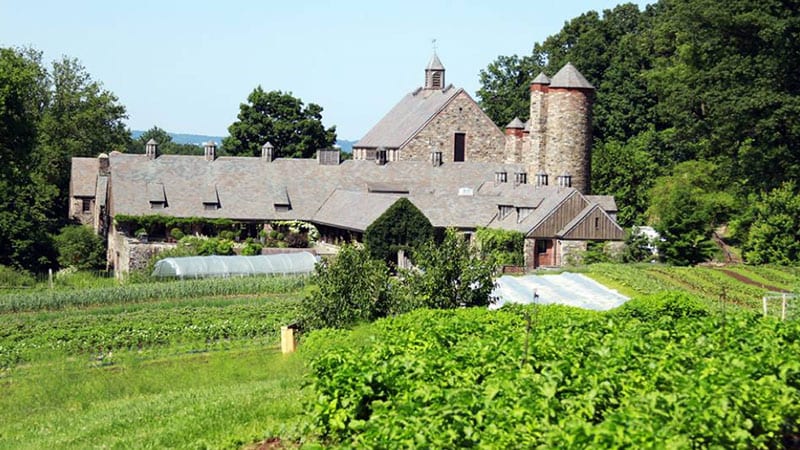 One month after attending the Stone Barns Summer Teacher Institute, an all-expenses paid professional development opportunity for teachers in New York City, Chicago, Houston, Miami, and Los Angeles, Jennifer Wright had chickens in her suburban Chicago backyard. Less than a year later, she's revamped her high school English language arts curriculum to focus on food systems and structures of power. She's even brought her chicken, Hollywood, to school to visit her students.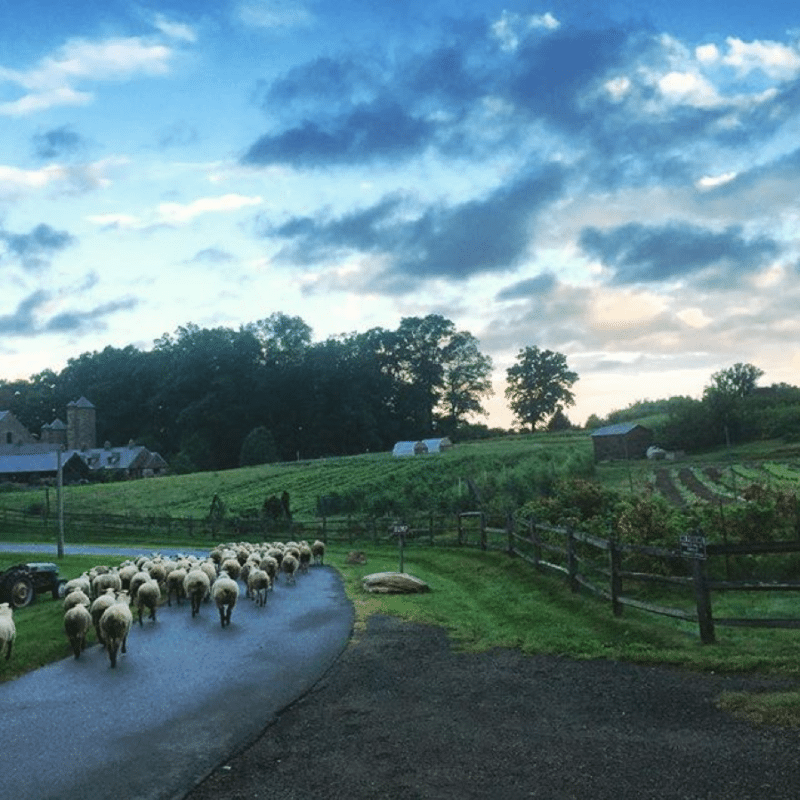 Source: Stone Barns
"Before the Summer Institute, I didn't conceptualize how I could run a whole semester by integrating food with reading and writing," says Wright, a teacher at Chicago's Baker College Prep. "I'd never cooked with students before. I never even had the idea that's something I could do."
Wright's fond memories of gardening with her mother and grandmother inspired her to apply for the Stone Barns Summer Teacher Institute. It is a 10-day professional development program held on Stone Barns' gorgeous 80-acre farm just north of New York City. Spending part of her summer connecting with inspiring educators while playing in the sun and soil—not to mention making and eating farm-fresh, mouth-watering meals—sounded divine. But she had no idea how truly transformative the experience would be.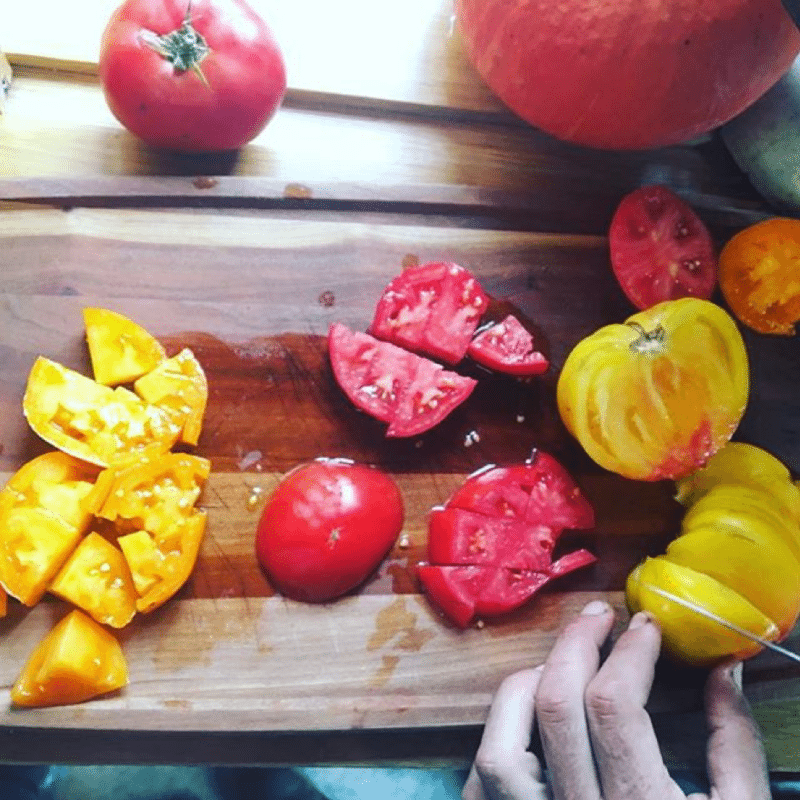 Source: Stone Barns
Living and Learning on the Farm
"We spent our mornings learning; we went through the curriculum that I'm now teaching my students. We also had adventures on the farm. We gathered eggs, did some weeding, and visited the pigs and a pollinator garden," Wright says. They spent afternoons cooking together and eating. In the evening, Wright and her fellow educators "would wander around Tarrytown getting to know each other." At night, they tucked in at their "very charming" accommodations at a nearby boarding school.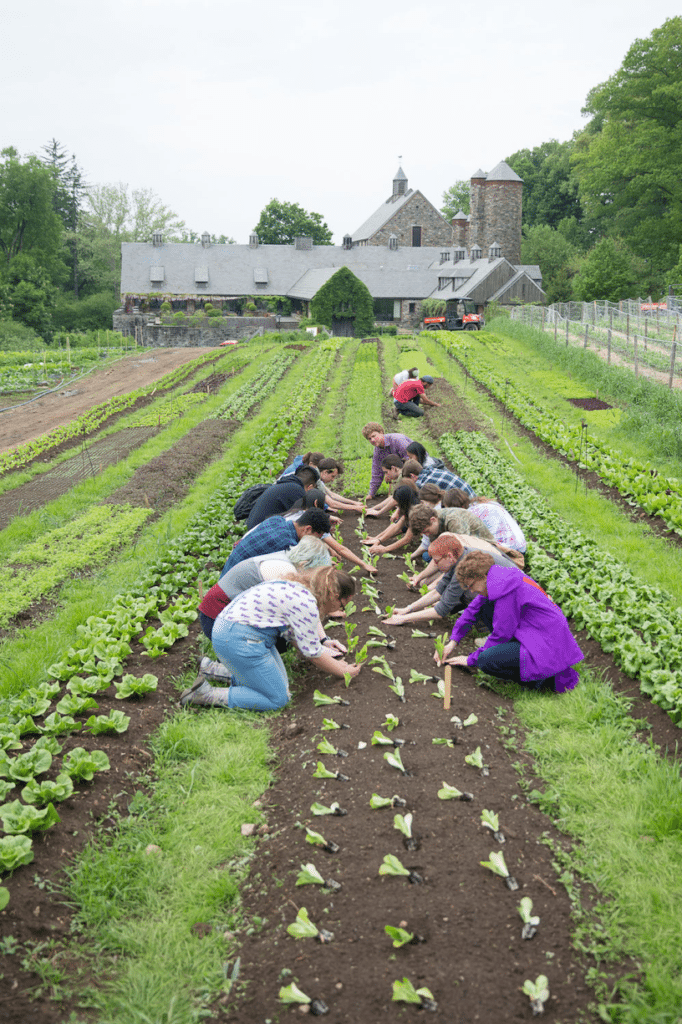 Source: Stone Barns
"It was like camp for grown-ups," Wright says.
Upon her return home, Wright immediately started making plans for a backyard chicken coop. She deepened her connection with another Summer Institute participant, who also lives in Chicago, and began brainstorming ways to integrate food into her language arts curriculum. Thanks to her experience at Stone Barns, re-imagining her lessons wasn't as difficult as it might sound.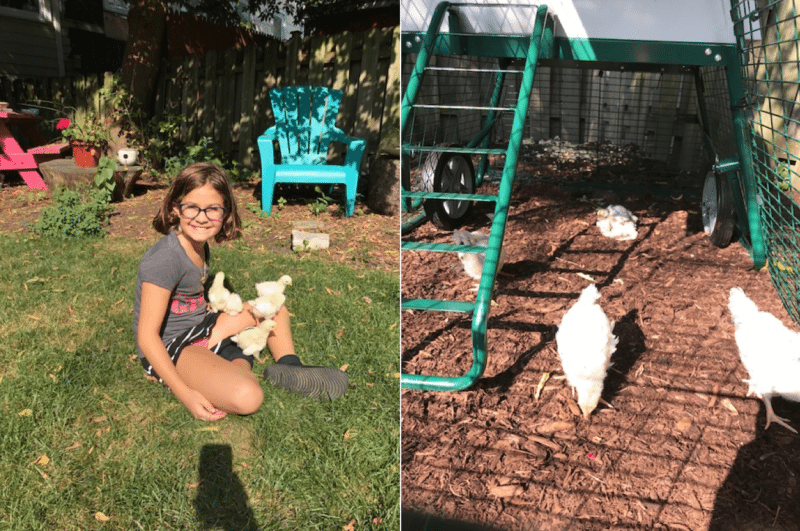 Source: Jennifer Wright
"My honor students have been reading In Defense of Food, by Michael Pollan, this semester; my gen ed students are reading Fast Food Nation," Wright says. Her senior students—who study systems of power during the fall semester—now spend second semester doing a deep dive into food systems and structures.
Teaching the Power of Food
"We're reading, thinking, and talking about how food, even historically, can be both empowering and disempowering," Wright says.
Students have already written food memoirs examining their own food cultures and traditions. "They talked to their parents and grandparents to learn how one particular dish came into their family. Then they researched the ingredients of that dish and wrote a narrative that weaved in informational text as well as pieces of the interviews they had with family members," Wright says.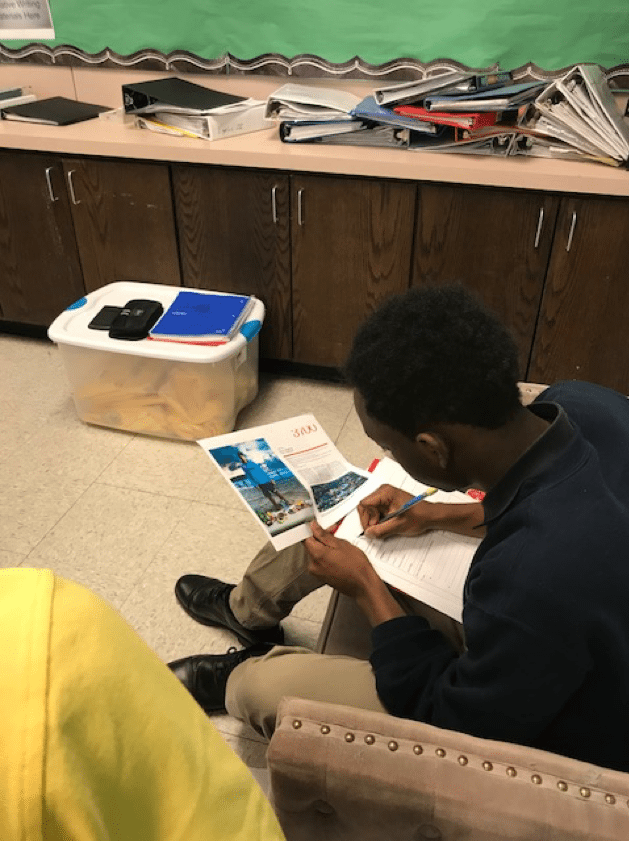 Source: Jennifer Wright
Cooking Classes Make Student Engagement Soar
She and her students also cook together in biweekly Food Labs. So far, they've made salads, sauerkraut, and sweet potato dishes. She's introduced her students to her hen, Hollywood. They've also talked about what it's like to raise your own food.
Since she's introduced food lessons, student engagement has soared.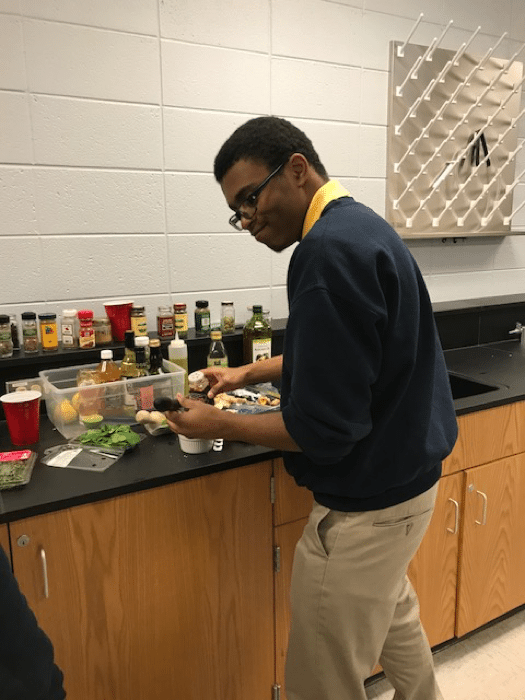 Source: Jennifer Wright
"I'm teaching second-semester seniors; engaging them is not always an easy task. But they are 100 percent excited about Food Lab," Wright says. Additionally, the Food Lab gives students who thrive in hands-on environments a chance to shine. "Some of my students who aren't strong in reading or writing get to show their strengths in a different way. I think it's building a confidence in my students, as well as collaboration and critical thinking skills."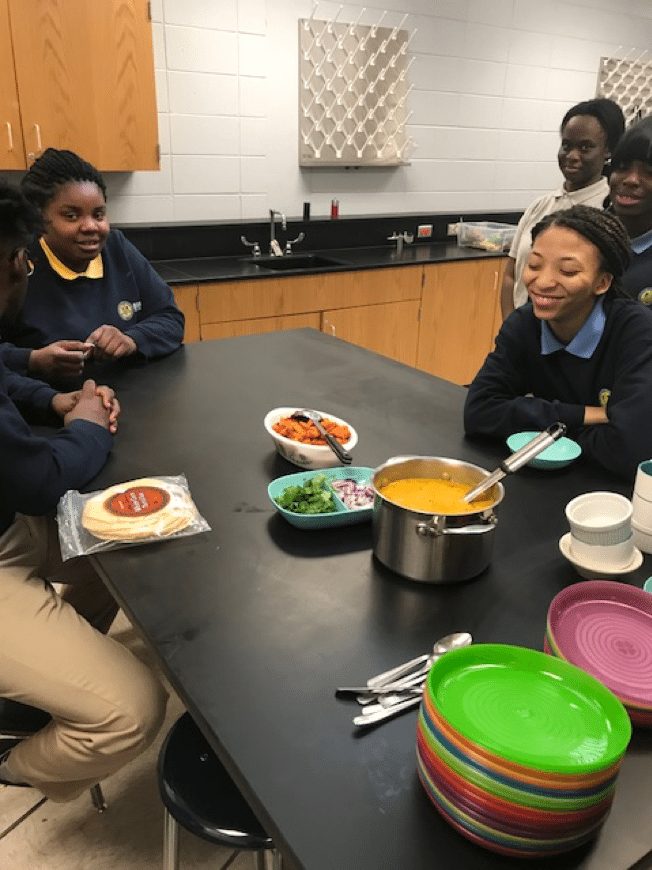 Source: Jennifer Wright
Planting Their Way to the Future
Soon, Wright and her students will break ground on the school's first official garden. By next fall, she expects to be using student-grown produce in Food Lab.
"If teachers are looking to try something new in the classroom, or if you simply love to get out and play in the dirt, give Stone Barns Summer Institute a try," Wright says. "We, as adult learners, know that we don't learn in isolation. My experience at Stone Barns helps me create connectively for my students."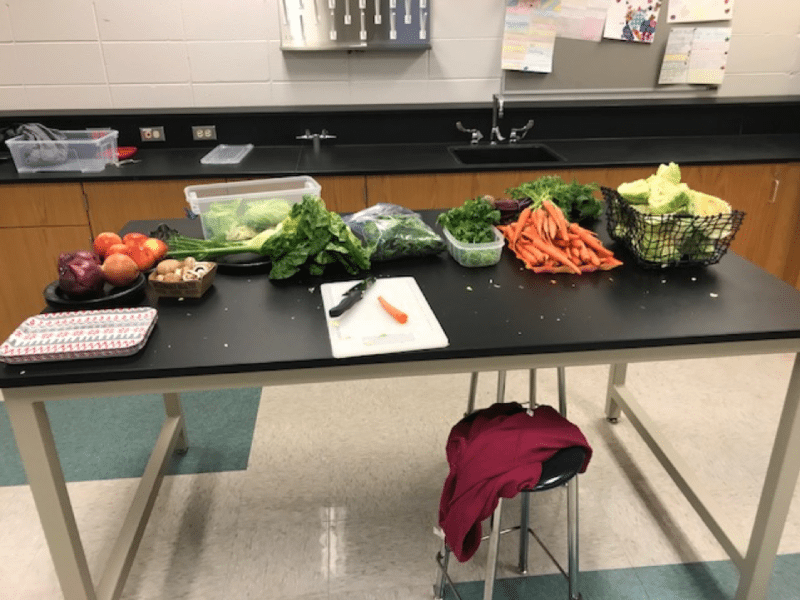 Source: Jennifer Wright
Epic Summer PD for Teachers
Your summer PD can be epic too! Apply for the 2018 Stone Barns Summer Teacher Institute, located in New York's Hudson Valley. It is an all-expenses paid, 10-day intensive workshop at Stone Barns Center for Food and Agriculture. You'll learn how to pilot the Stone Barns Center's food studies curriculum at your school during the 2018–19 school year. The applications deadline is EXTENDED to April 23. Learn more.