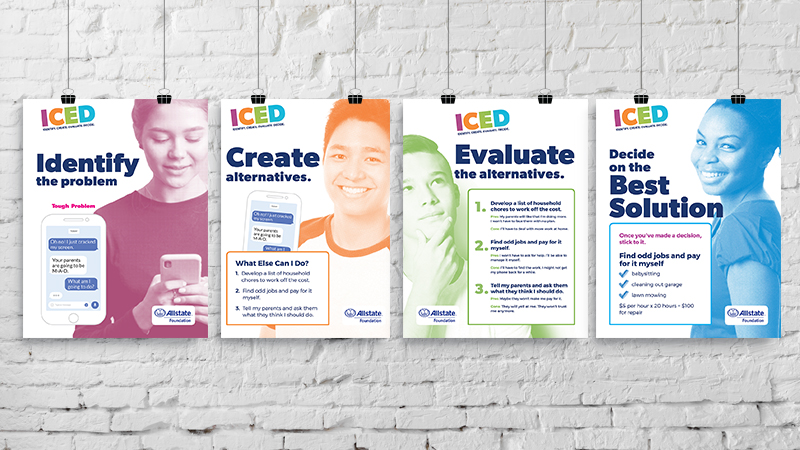 The Allstate Foundation supports in-school and after-school programs that empower young people with social and emotional skills to build character and transform lives. Learn more >>
More
Pictures of the brain in action show that adolescents' brains work differently when they make decisions.
Adolescents are more likely to
act on impulse
misinterpret social cues
start fights
engage in dangerous or risky behavior
These brain differences don't mean that young people can't make good decisions or tell the difference between right and wrong. It also doesn't mean that they shouldn't be held responsible for their actions. So teaching them how to make better decisions, makes good sense.
These free decision making posters can help
We created these posters for you to print individually or as a group! To get your free posters, just submit your email here. There's one for each step:
Identify the problem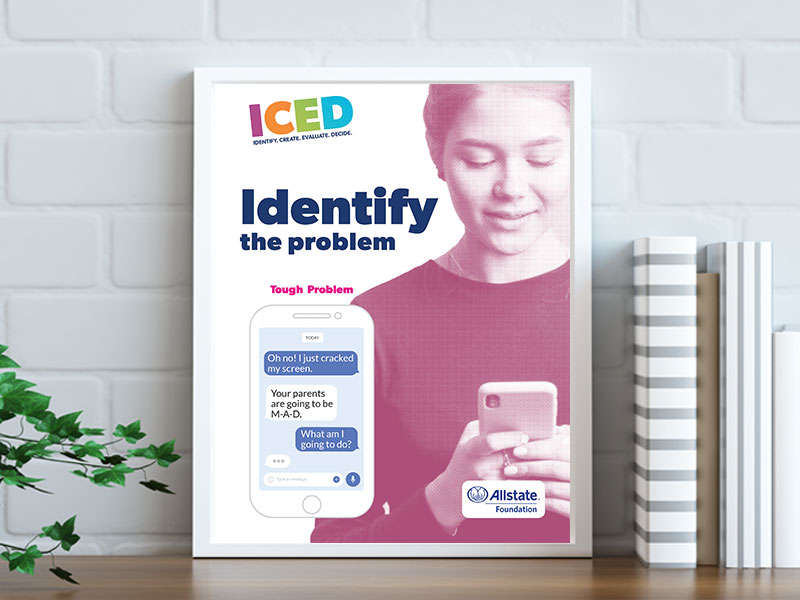 Create alternatives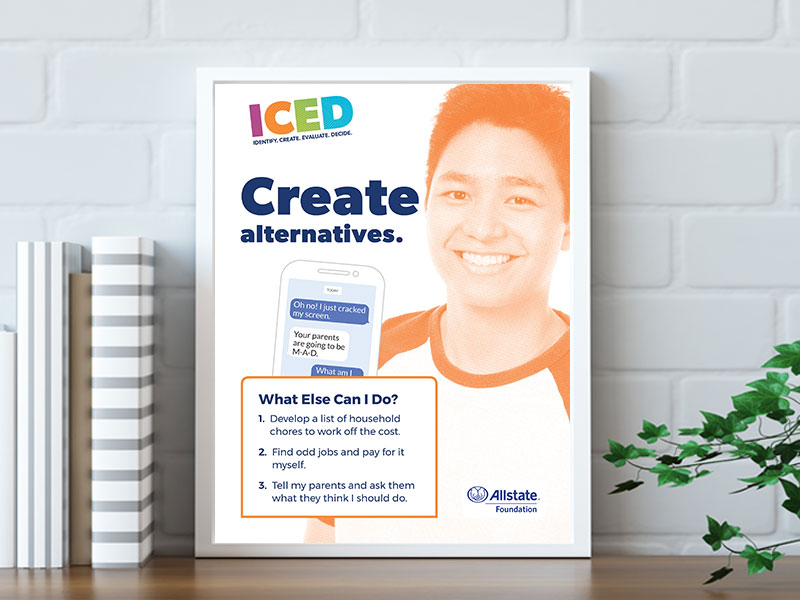 Evaluate the alternatives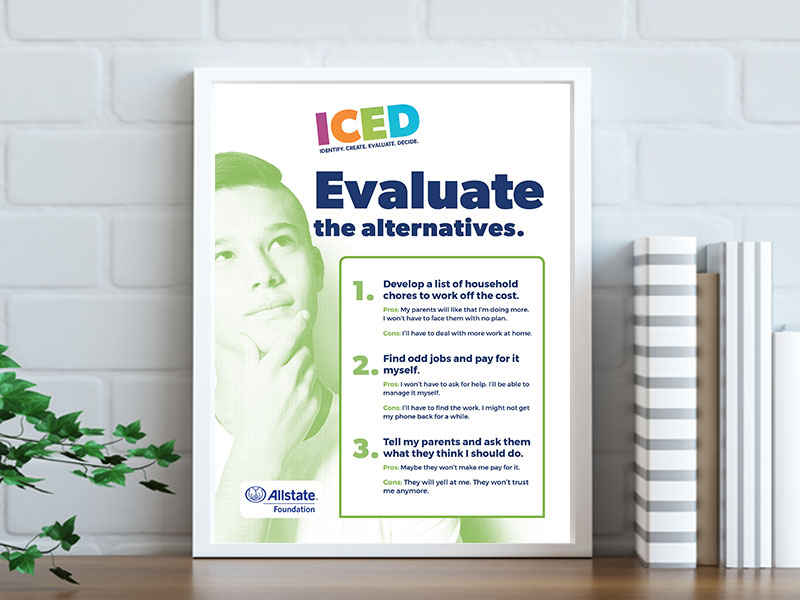 Decide on the best solution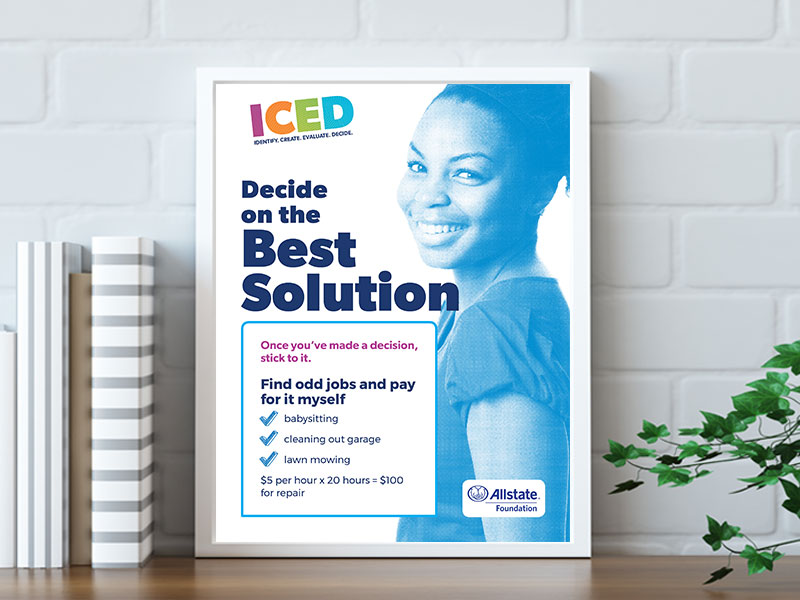 All of these can be printed on an 8.5″ x 11″ sheet of paper and they'll look just as cool in black and white. Put them up in your classroom and refer to them regularly to get kids thinking about the decisions they have to make every day.