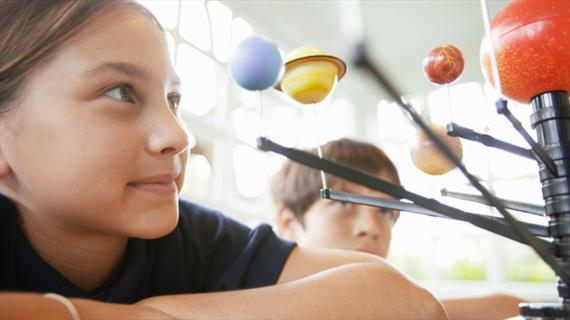 What does STEAM offer the classroom? STEAM, or Science, Technology, Engineering, Arts, and Math, offers hands-on experiences and authentic learning opportunities. As a teacher, there is never enough time in the day to accomplish it all, but there are so many great resources available online, you are just one click away from STEAMspired teaching that will light up your students eyes and spark their curiosity!
Skype in the Classroom
Take an ordinary project and make it extraordinary by adding in a videoconferencing component through the use of Skype. With Skype in the Classroom, teachers from around the world can easily connect to collaborate on classroom projects involving STEAM topics, such as the Rube Goldberg Project. List a project you are interested in starting, or join one that is already created. Just browsing the project listings will inspire you to think of new ideas on units you are teaching in your classroom already. Connecting kids with the world is a wonderful way to make the learning more meaningful and exciting for everyone involved. When kids start determining time zones and calculating time differences, they are working on math. As they think about temperatures and climates around the globe, they are exploring science. Host a project in which your kids build something, such as a toothpick bridge, then compete with another class live via Skype to determine whose bridge holds the most weight. Now you've added in engineering. The resources on Skype in the Classroom will help you get started and make the project easy to integrate.
TryEngineering Games
Twenty-nine free games are available to try out at TryEngineering.org. These games could all be integrated into a meaty unit where they could add a component of interest to motivate students to think about new things.
SCRATCH
SCRATCH is a programming language that lets you create your own interactive stories, animations, games, music and art. If you have a student who is ahead a unit in science, encourage her to try out SCRATCH. A great place to look first are the examples to get some ideas of the types of things SCRATCH can create. Imagine the amazing things kids could dream up: Interactive games. Stories. Simulations. The sky is the limit, and with the integration of STEAM into this awesome tool, the possibilities are endless. For a couple more great resources to get started, check out Getting Started With Scratch and A PDF Guide to Creating Your First Project.
NASA Education
For some out-of-this-world learning, check out NASA Education resources. You will be amazed at the number of free downloadable guides on the site that contain high-quality projects to integrate into your classroom. All grade levels are available. One of my favorite guides is the Rockets Educator Guide for grades K-12. It contains fun STEAM projects like Soda Straw Rockets and challenging projects such as Water Rocket Launching. The connections with the guides to articles and real-world experiences on the NASA site allow you to make powerful STEAM connections, and will excite your students in a whole new way.
Wildlife on Webcam
The excitement of learning about animals is taken to a whole new level when students are able to watch and observe animals right from their classroom. Ideas include a unit on habitats, ecosystems, or even a creative writing project where students create a diary entry from the animal's point of view.
With the resources available online, students can learn about new things in new ways and your classroom can become a STEAM-powered engine of problem solving and thinking. Pairing these websites up with hands-on experiences in the classroom makes for an excellent way to take an ordinary lesson to the next level and take your students' learning full STEAM ahead.


Krissy Venosdale is an Innovation Coordinator, creative spirit and lifelong learner. She works every day toward making a world where all kids have the opportunities to pursue their greatest passions and are inspired to dream big. She shares her heart and soul of learning at venspired.com.