We love pool noodles! They're bright, colorful, and make great manipulatives in reading, math, and beyond. Plus, this time of year, they're so inexpensive to buy (you can even get them in bulk and shipped for free). Here are some of our favorite uses for pool noodles in the classroom.
1. Pool noodle phonics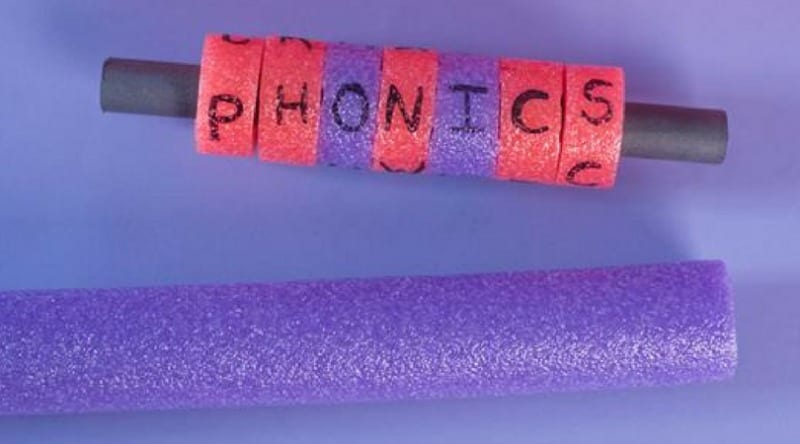 Reading practice is always more fun with manipulatives. This is the original project we did for creative pool noodle uses at WeAreTeachers, and you all loved it! You can easily change it up to meet your classroom's specific needs. Get the full instructions and watch the video here.
2. Word rods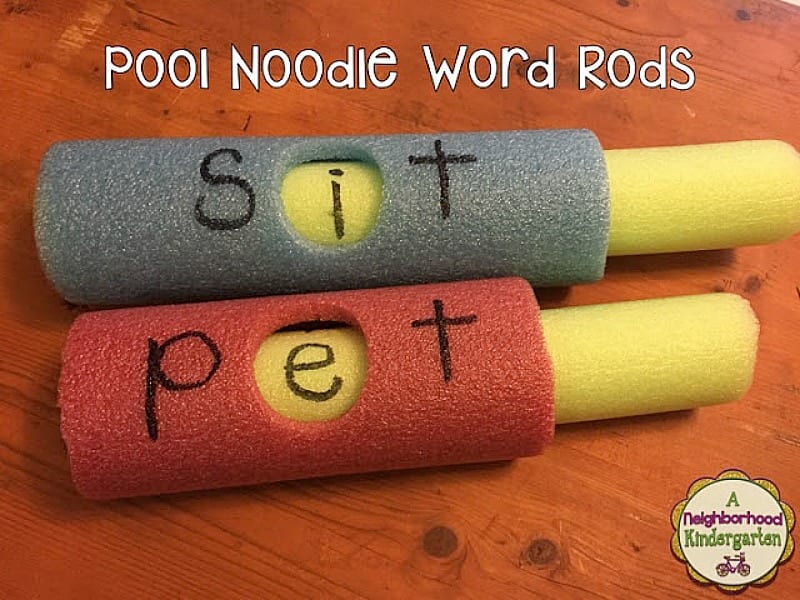 Here's another take on phonics if you want to get a little more involved. She gives ideas for how to use these with both reading and math.
SOURCE: A Neighborhood Kindergarten.
3. Marble run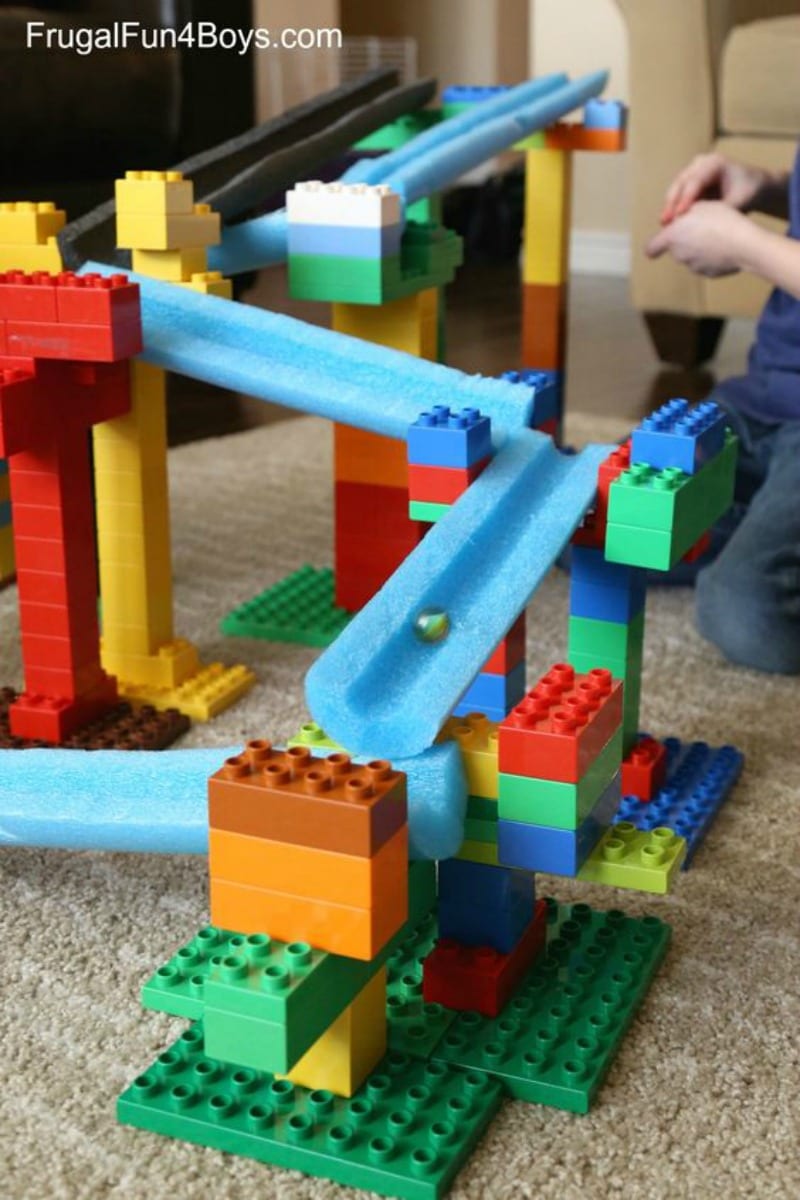 Any kid would love this project. It involves LEGO, pool noodles, marbles, and building. It's the perfect project to sneak in a little STEM learning.
SOURCE: Frugal Fun for Boys and Girls
4. Truffula trees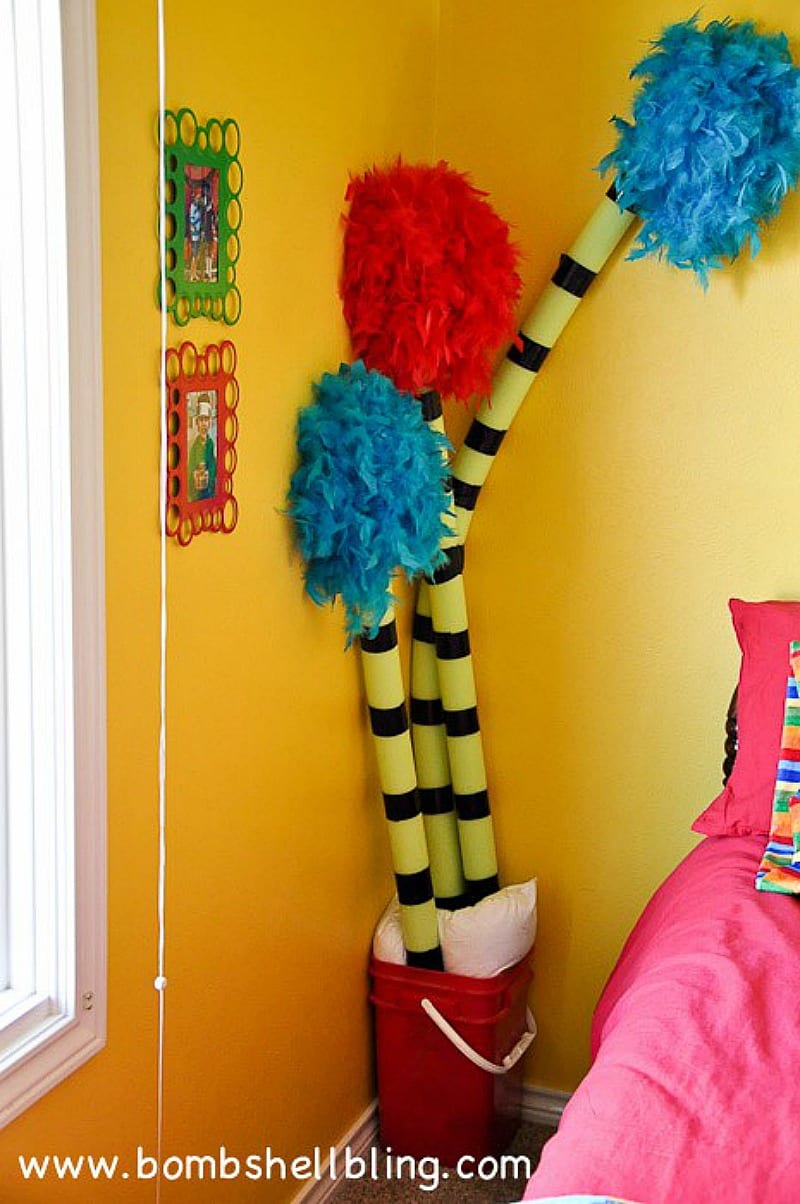 This mom blogger gets MAJOR props for figuring out how to give a nod to Dr. Seuss by making truffula trees. These would be perfect for a Dr. Seuss themed classroom.
SOURCE: Bombshell Bling
5. Spelling practice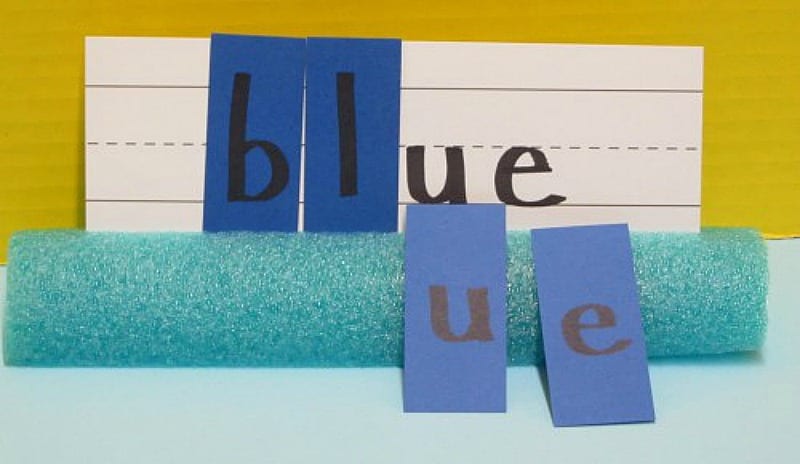 This teacher uses pool noodles as a card holder for her students to practice spelling words, and we love the simplicity. You could also use it for classroom games, name holders, etc.
SOURCE: Heidi Songs
6. Water wall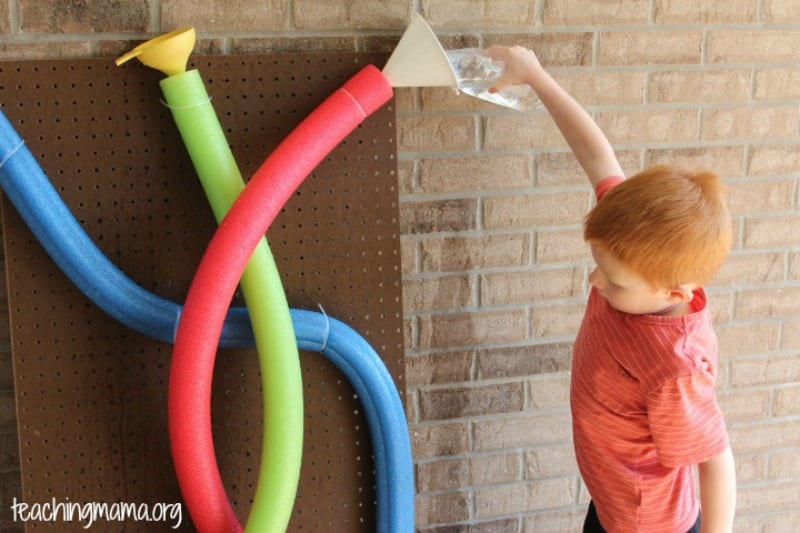 Here's another sneaky way to get in some science by creating a pool noodle wall. Have students create their own designs for water races. This warm-weather activity will be the highlight of the week.
SOURCE: Teaching Mama
7. Pool noodle painting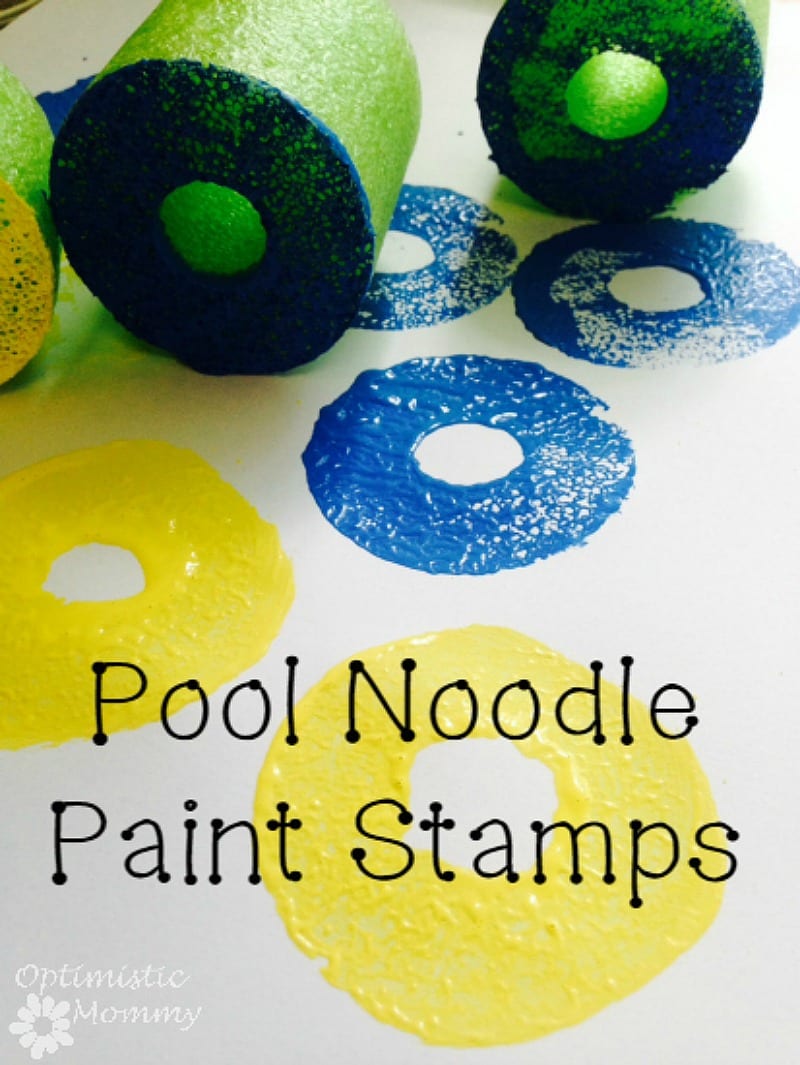 If you have a painting project to do, consider using pool noodles as stamps. They make perfect circles, which can be the base to many great craft projects
SOURCE: Optimistic Mommy
8. Balance chair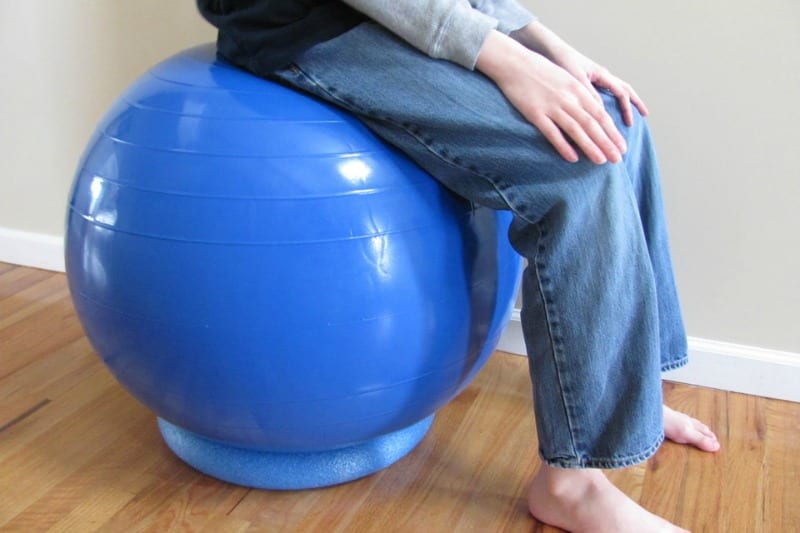 Do those ball chairs keep slipping away in your classroom? Make a stabilizer with a pool noodle.
SOURCE: DIY
9. Mix and match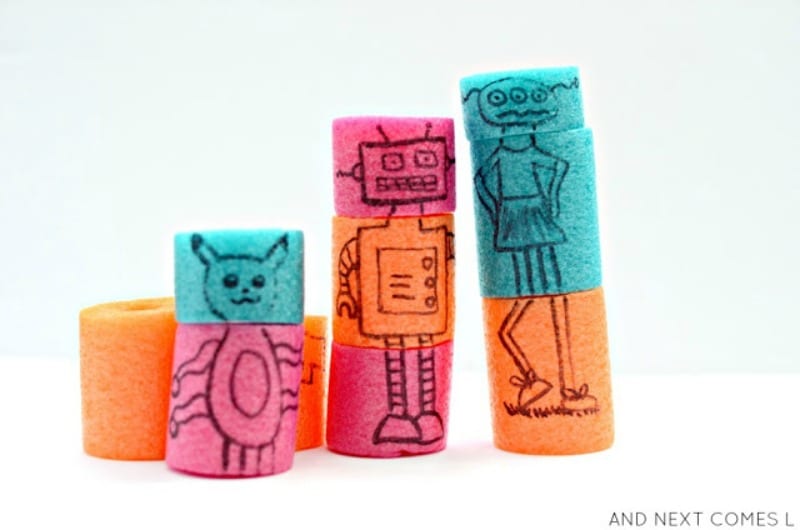 This is such a cute project, and we think you can apply the idea for lots of curriculum topics. For instance, science diagrams would be perfect to draw on noodles for students to match up.
SOURCE: And Next Comes L
10. Stress reliever
Forget fidget spinners or stress balls. This school counselor came up with a clever idea for creating stress/fidget manipulatives using a pool noodle. Talk about a great deal. You can get more than 50 with just one noodle!
SOURCE: School Counselor Blog
11. Pool noodle fractions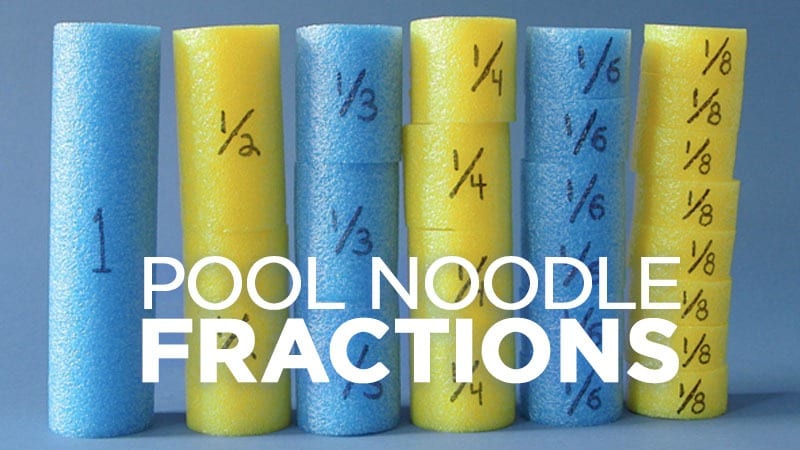 All you need are two different color noodles to make your own fraction game for students to practice. Our WeAreTeachers article has a great video to show how to do it.
12. Music patterns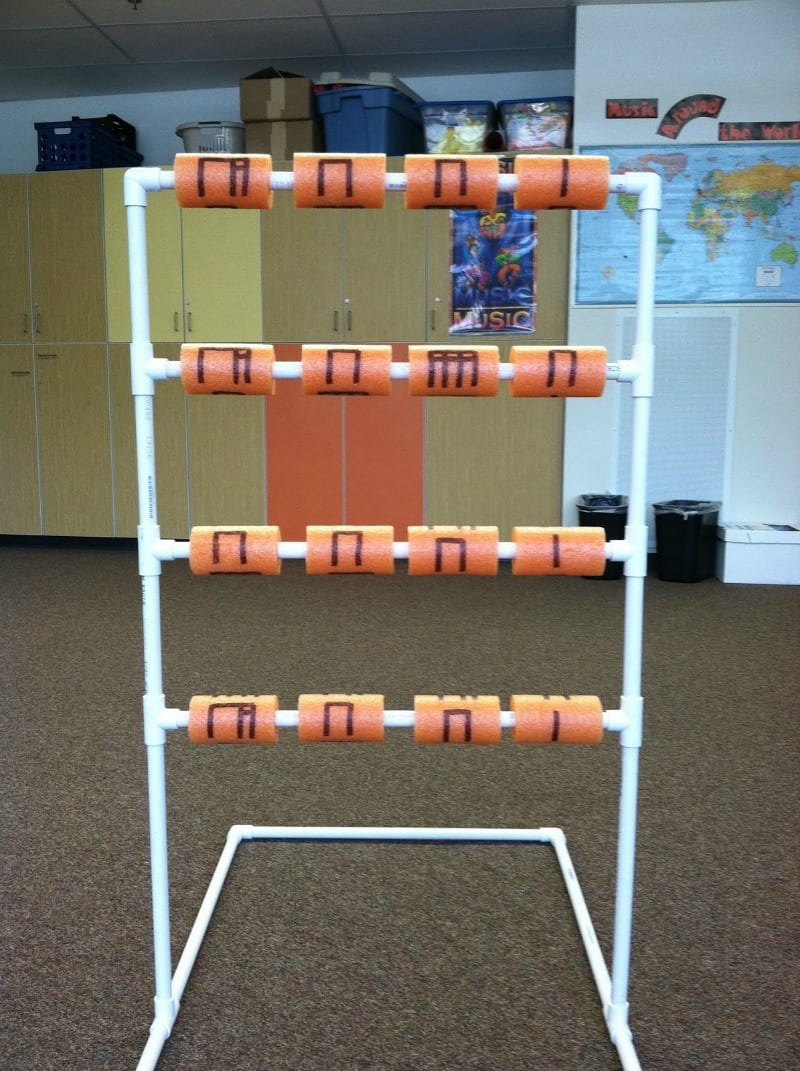 This music teacher got creative by putting notes on pool noodle pieces and turning them into a learning opportunity. The frame comes from that popular backyard "Ladder Ball" game or PVC piping from the hardware store, then you just apply the noodles and you're done!
13. Fine motor skills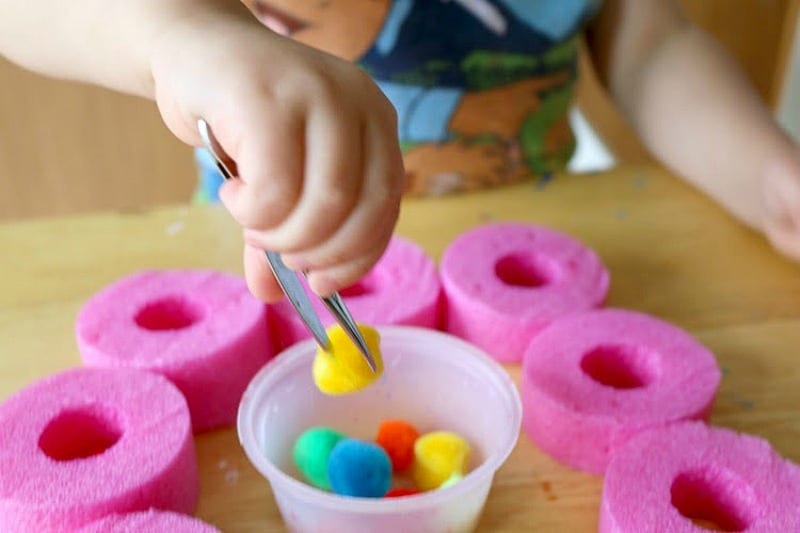 Practice those fine motor skills with cut up noodles and a few other manipulatives.
SOURCE: School Time Snippets
14. Boat races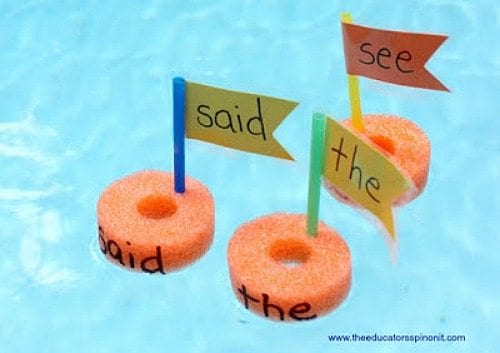 We love this unique pool noodle use. This educator put sight words on these noodle floats and let her students have boat races.
SOURCE: The Educators' Spin On It
15. No. 2 pencils
We've seen a few different takes on creating No. 2 pencils out of pool noodles, and this is our favorite tutorial.
SOURCE: Planet Happy Smiles
16. Hula hoop math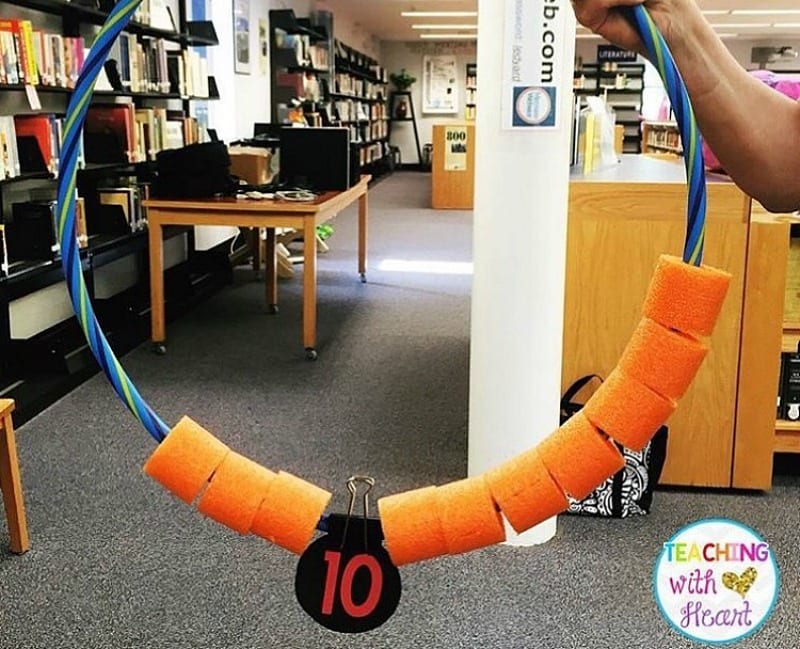 This is a fun (and very visual way) to teach match concepts. Little hands will love moving the pieces back and forth.
SOURCE: Teaching with Heart
17. Pool noodle equations
Another fun math activity that can be switched up for muliplication, addition, subtraction, or division. We love that students could grab one of these manipulatives after finishing work early.
Did we miss any pool noodle uses you love? Share in the comments!