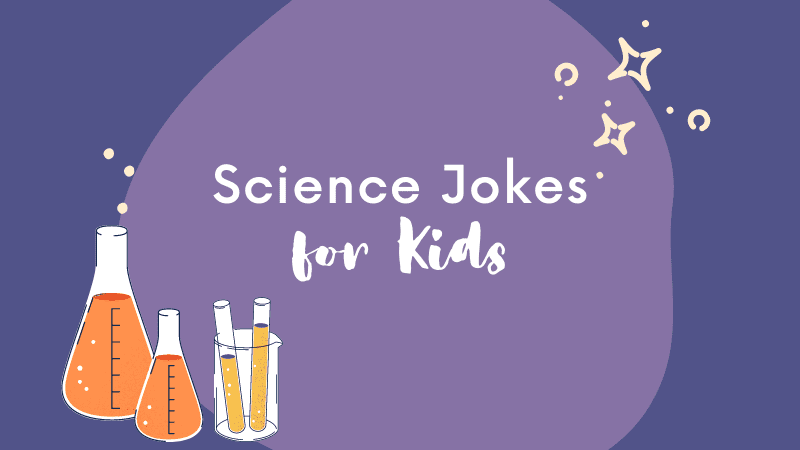 Science can be a heavy topic. Whether you're learning or teaching, all that deep thinking can sometimes give you a brain cramp! Thank goodness science lends itself to some pretty good jokes. Here are 37 of our favorite cheesy science jokes and funny memes to share with your students. They are just the formula you need for a few good laughs.
Note: several of these jokes were developed by LabXchange,  a free online science education platform sponsored by the Amgen Foundation and developed at Harvard!
1. You need to be more positive

I am half empty.
2. Before working out …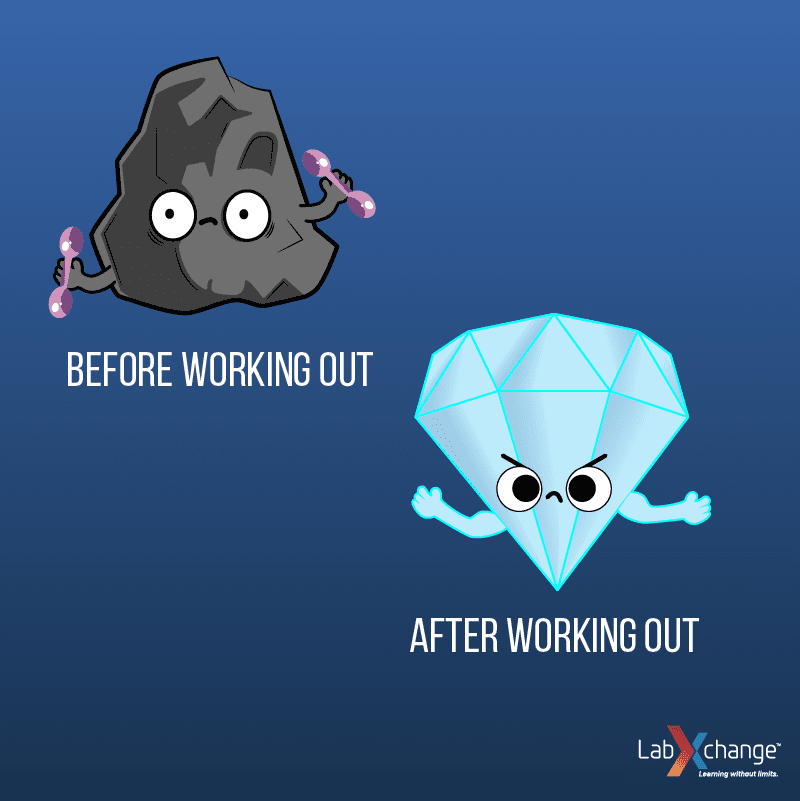 After working out.
3. I was reading a book on helium.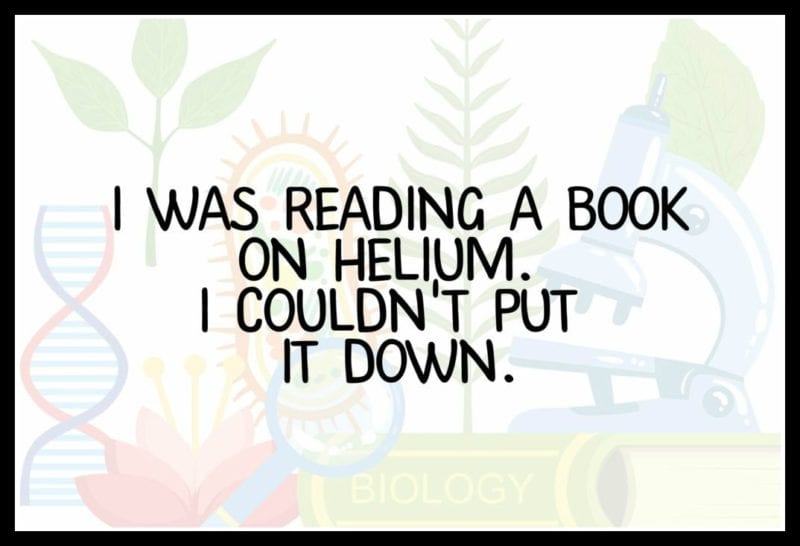 I couldn't put it down!
Source: Reader's Digest
4. Cell division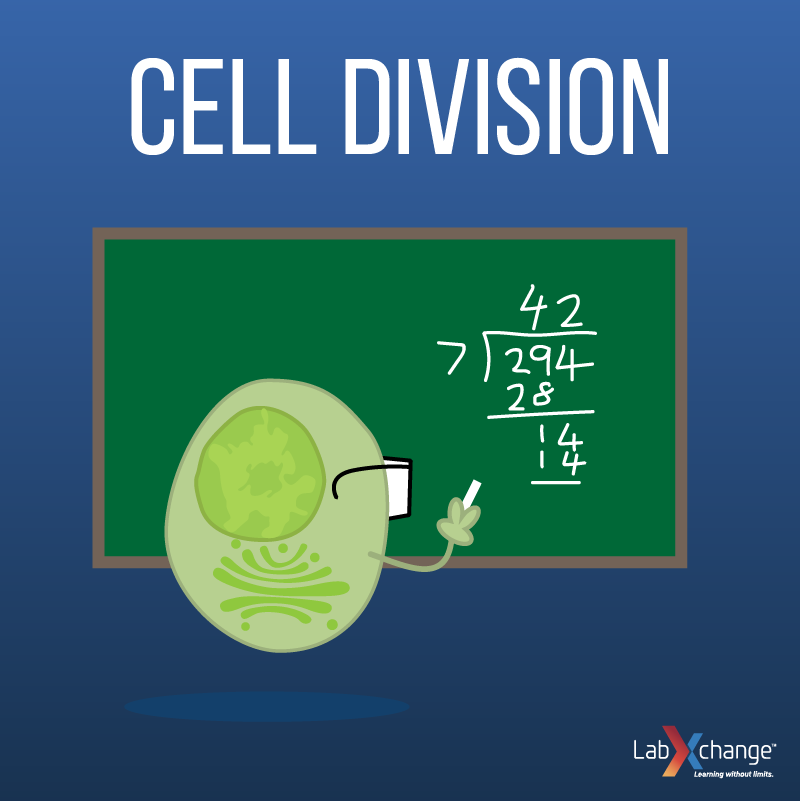 5. Why is the pH of YouTube very stable?

Because it constantly buffers.
6. Cell-fie time!

When a selfie just won't do.
7. Mom had a hard day at work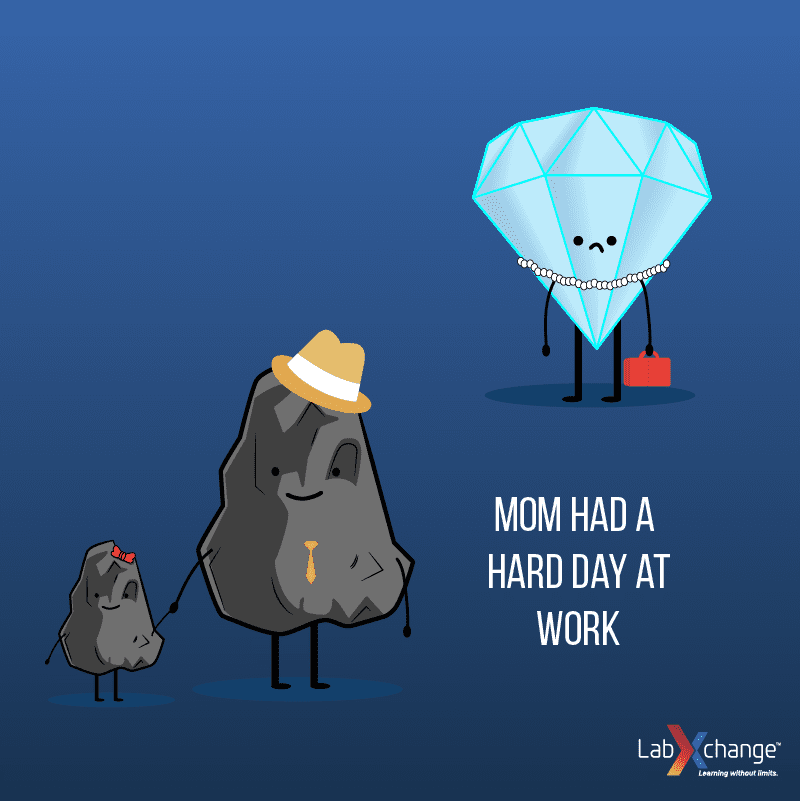 Rough diamond.
8. A photon checks into a hotel and is asked if he needs any help with his luggage.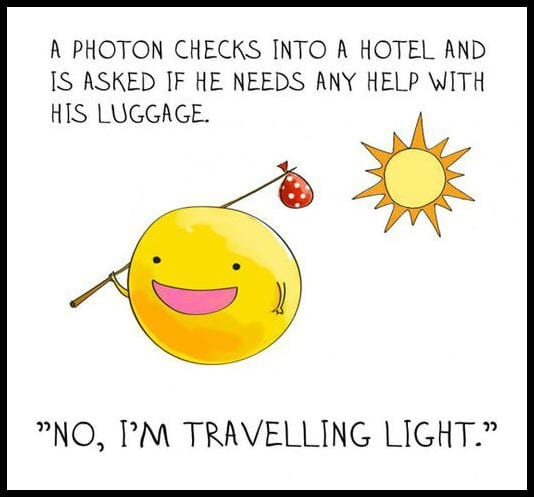 "No, I'm traveling light."
Source: odyssey
9. Eclips

10. I heard that oxygen and magnesium were going out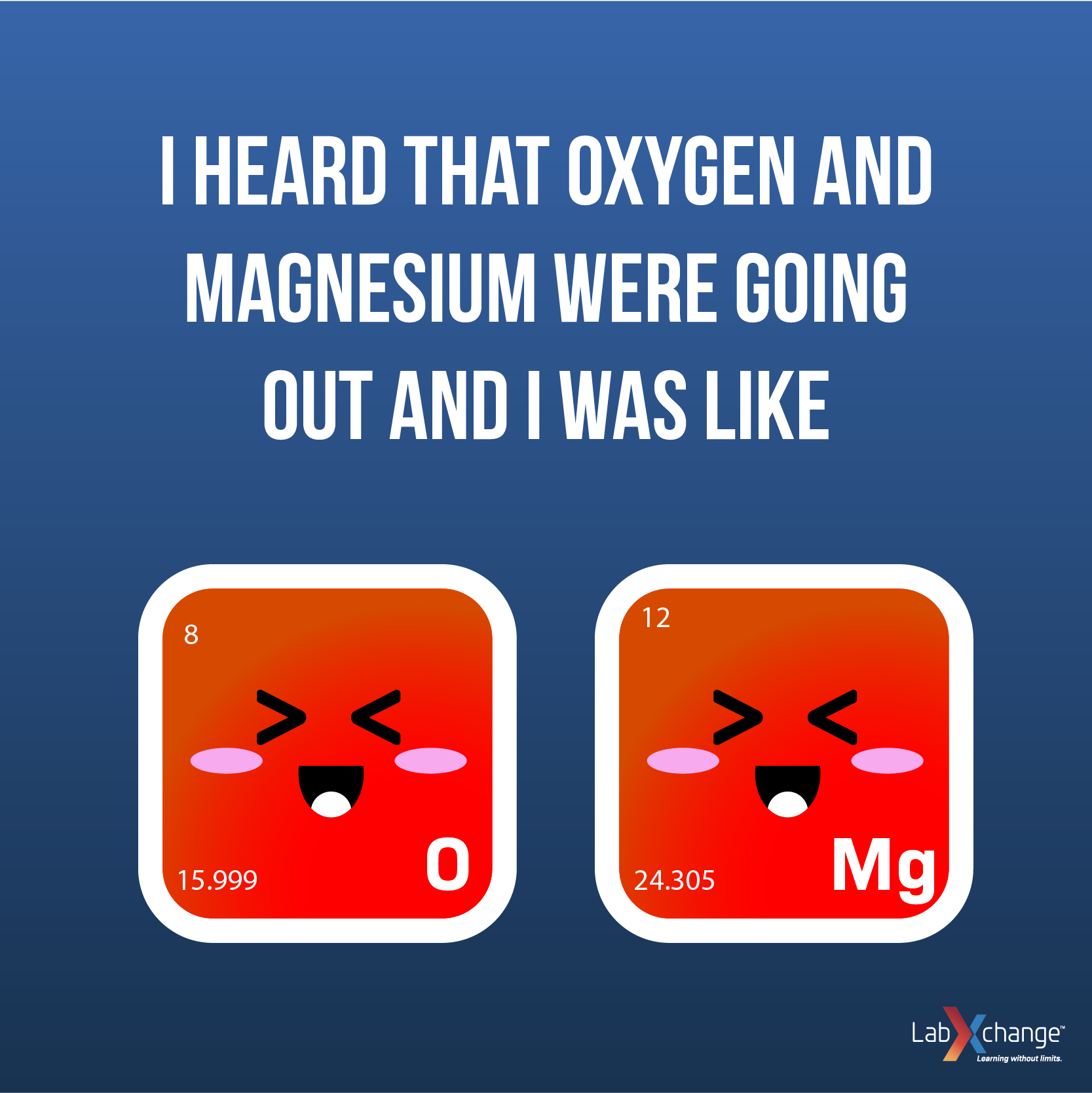 I was like OMg!
11. I was water before it got cool.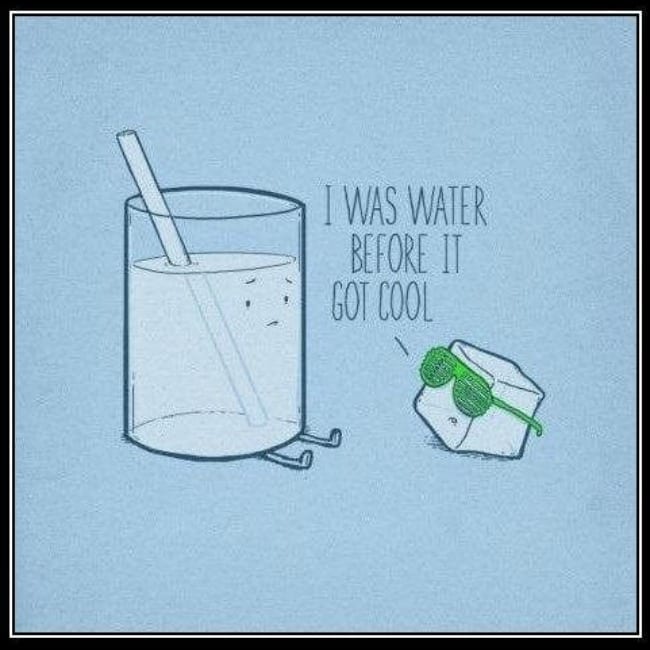 Be cool.
Source: Meme Center
12. They call me DJ Enzyme

Because I'm always breaking it down.
13. He He He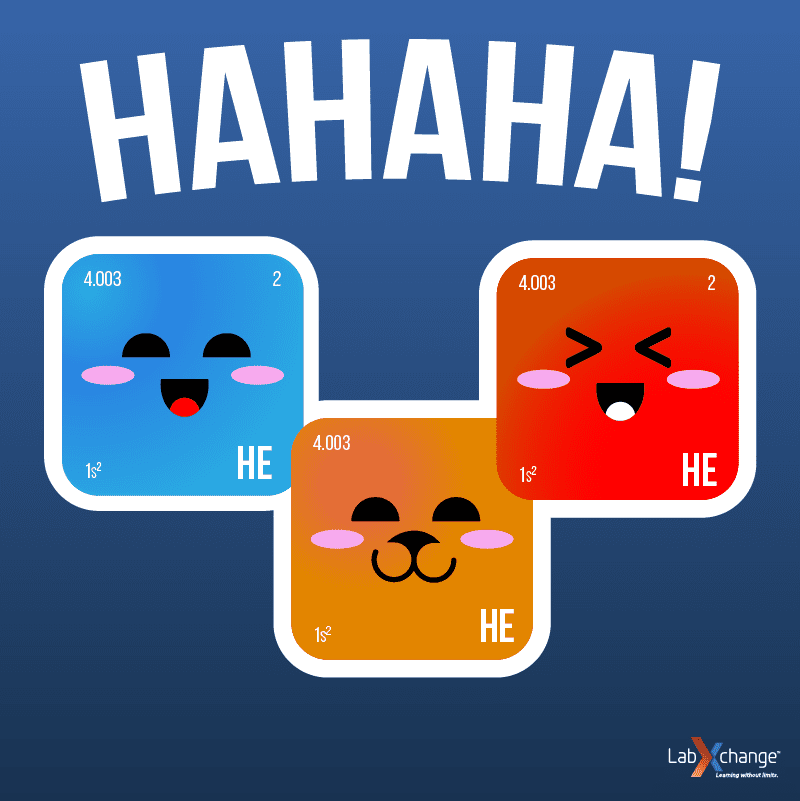 Hahaha!
14. What do you call an acid with an attitude?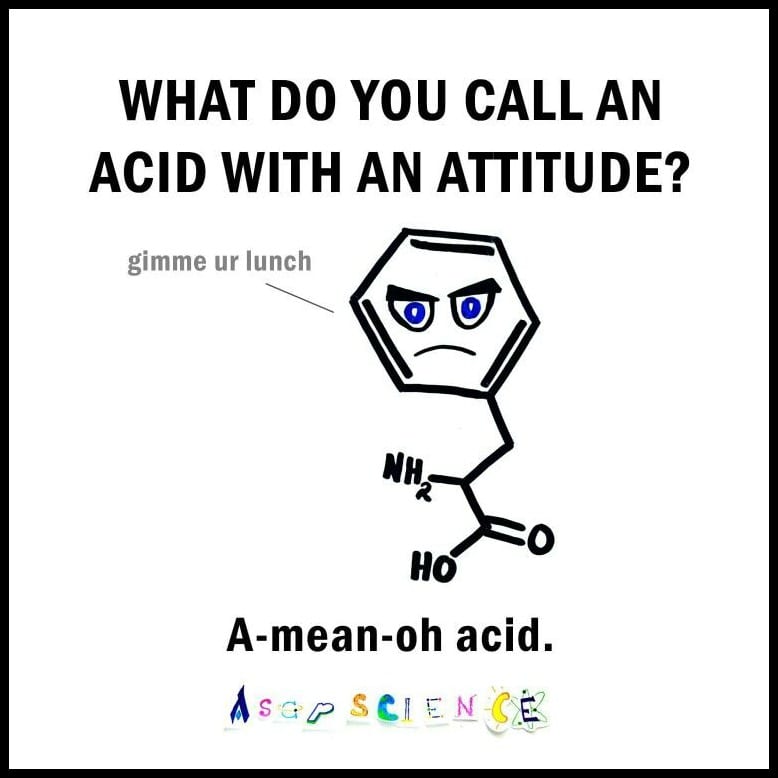 A-mean-oh-acid.
Source: ScoopNest
15. Hey oil! Wanna hang out?

I can't mix with you guys.
16. Why are chemists great for solving problems?

They have all the solutions.
17. Mighty Mitochondria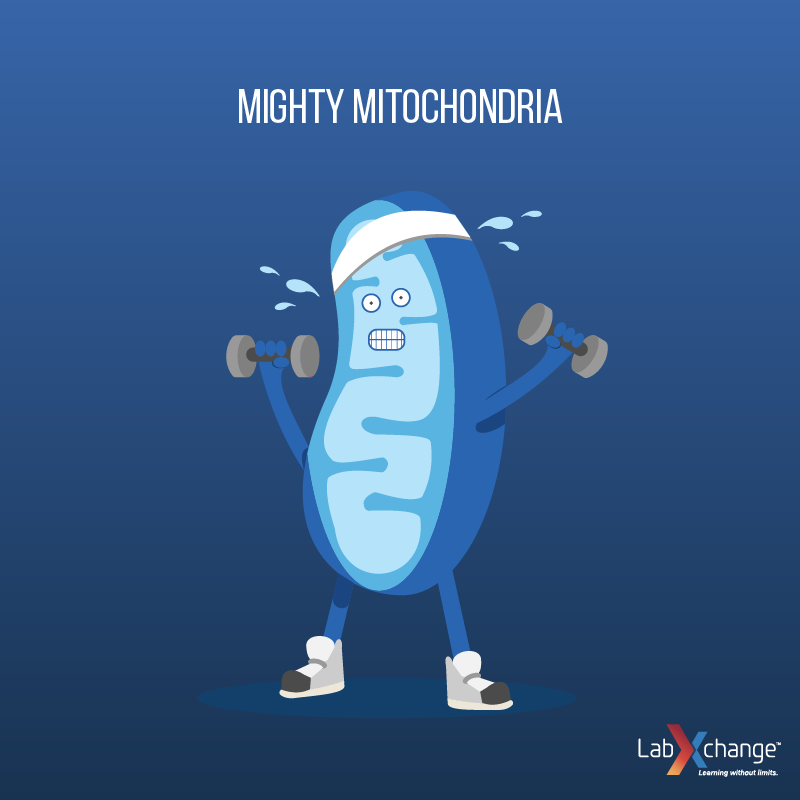 Strength!
18. Two blood cells met and fell in love.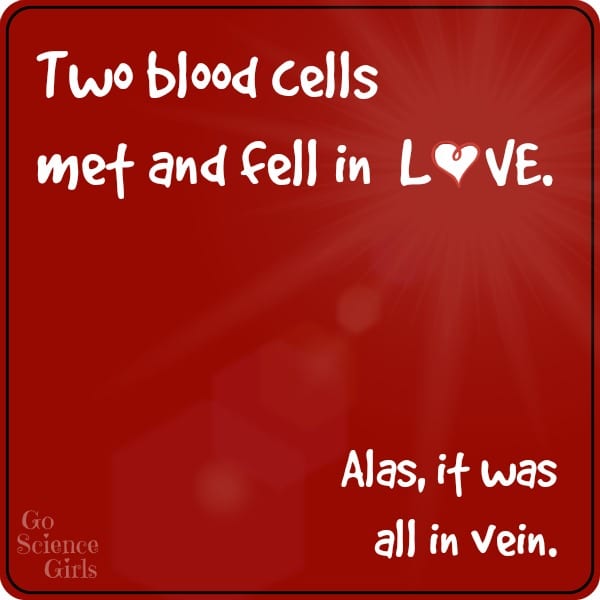 Alas, it was all in vein.
Source: Go Science Kids
19. Mole-cool

Molecules!
20. Photobomb!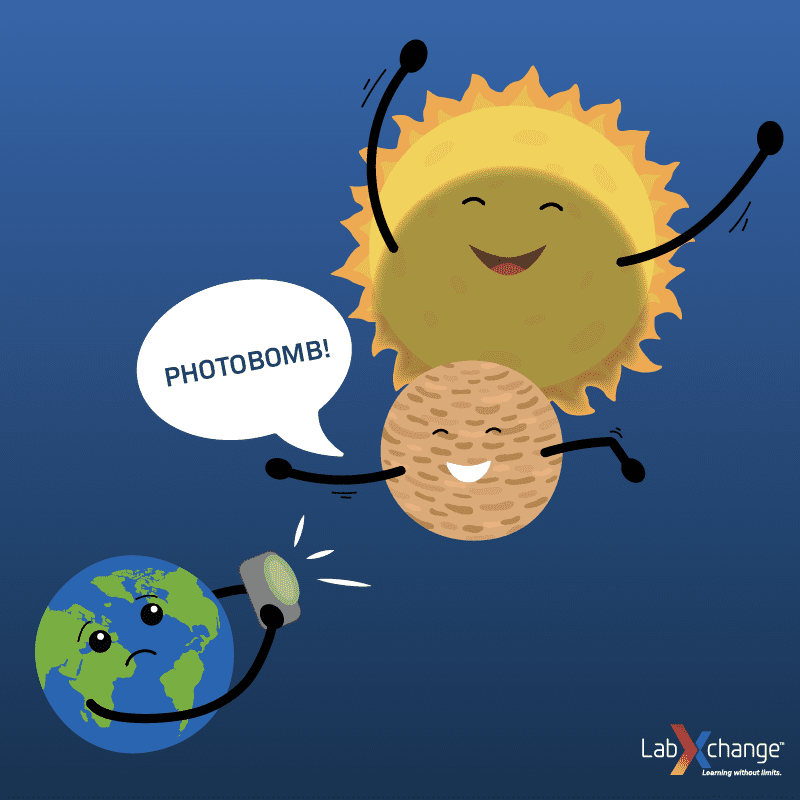 21. One tectonic plate bumped into another and said,
"Sorry, my fault!"
Source: Reader's Digest
22. Quit overreacting

23. I lost an electron!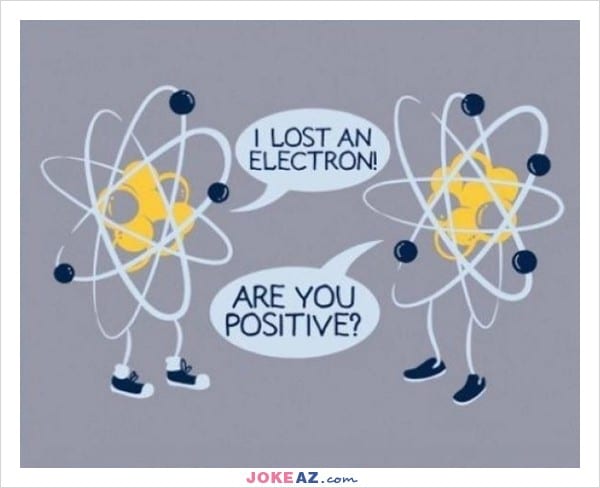 Are you positive?
24. Got any sodium jokes?

Na!
25. Why did the cloud date the fog?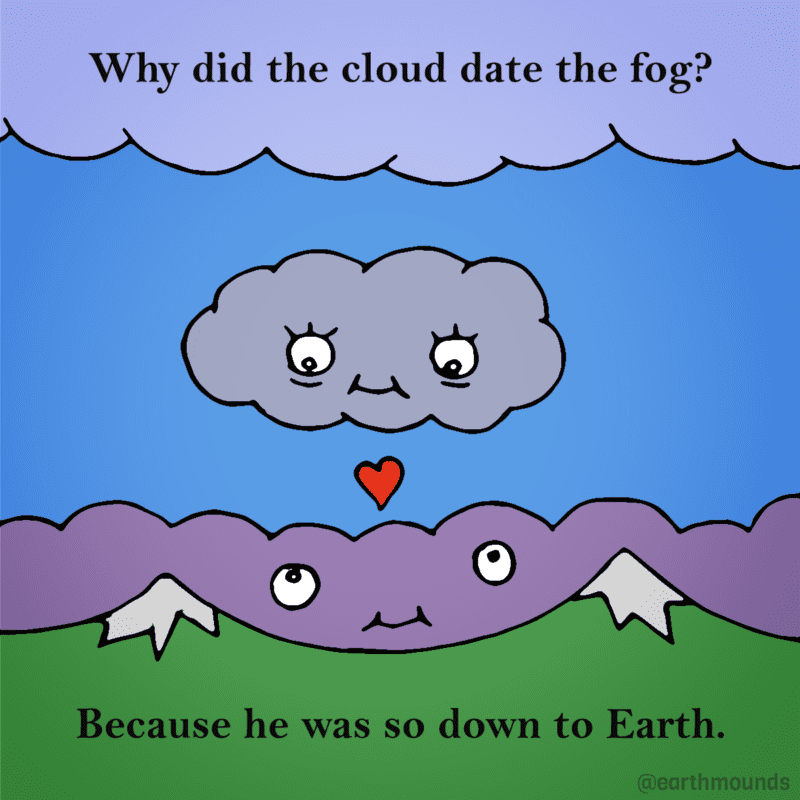 Because he was so down to earth.
Source: Earthmounds
26. How do you organize a space party?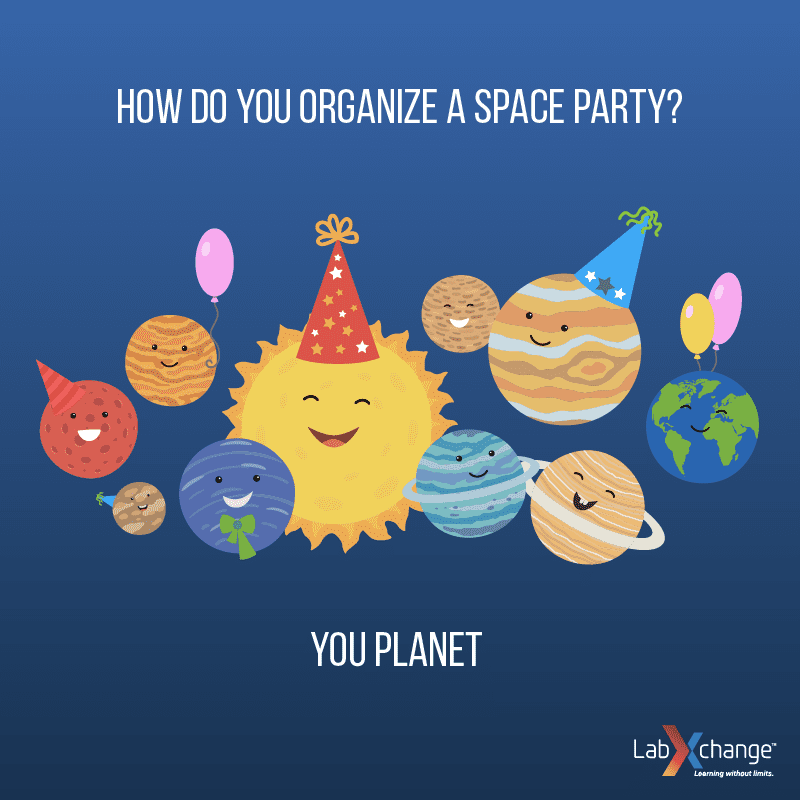 You planet!
27. What did the thermometer say to the graduated cylinder?

You may have graduated, but I have more degrees.
28. Why do plants hate math?

Because it gives them square roots.
29. Never trust an atom.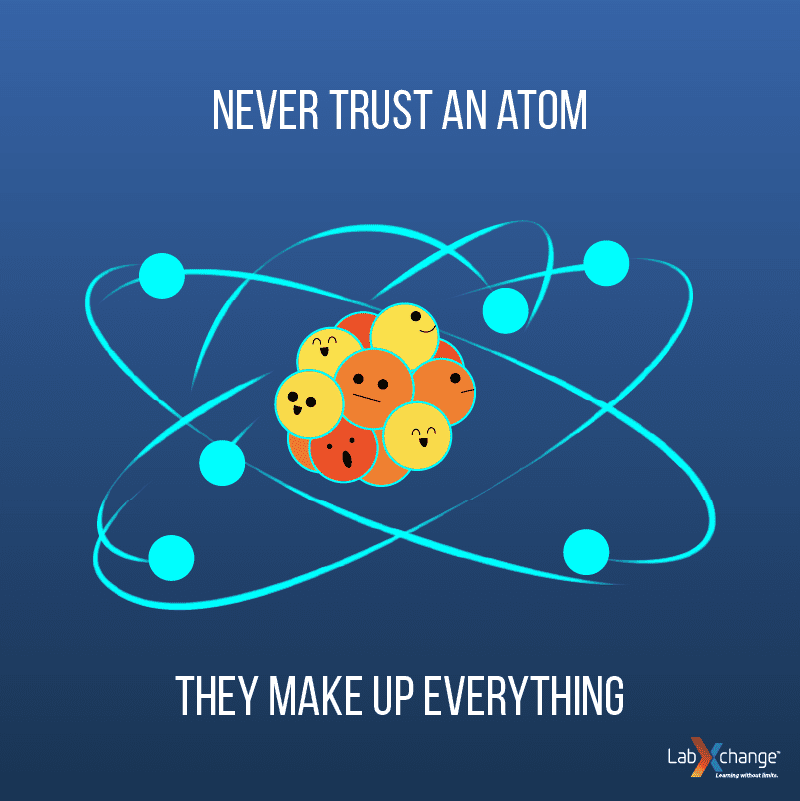 They make up everything!
30. A group of protesters in front of a physics lab:

What do we want? Time travel! When do we want it? Irrelevant!
31. We have perfect chemistry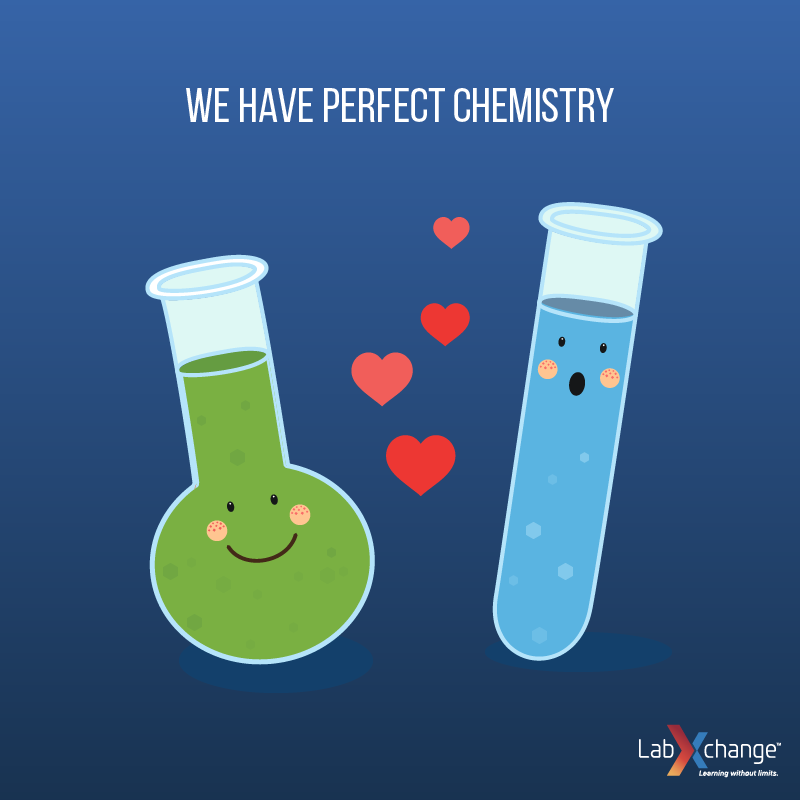 32. What did earth say to the other planets?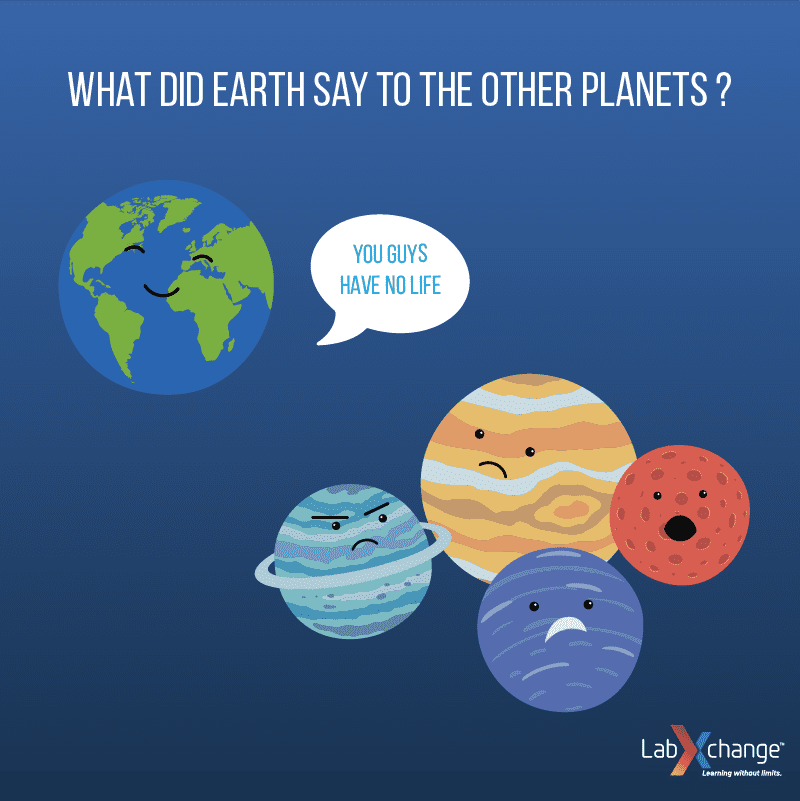 You guys have no life.
33. Why does a burger have less energy than a steak?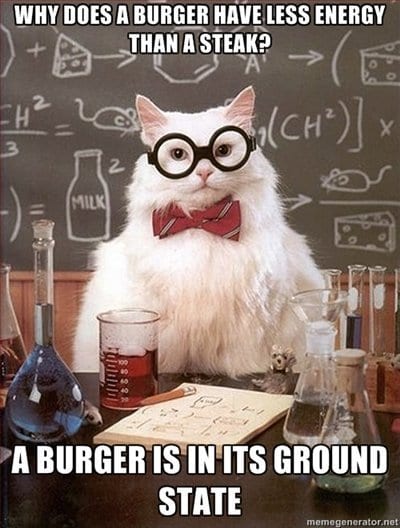 A burger is in its ground state.
Source: HuffPost
34. Which type of books are the hardest to get through?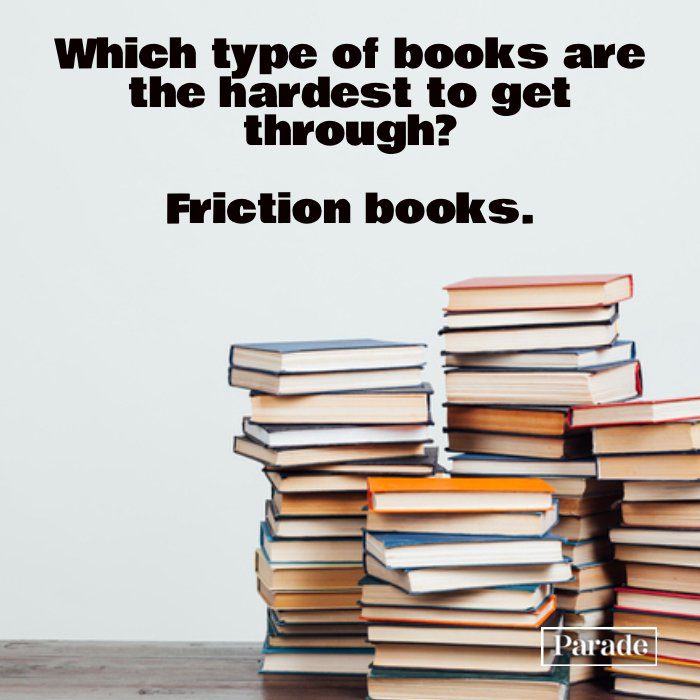 Friction books!
Source: Parade
35. Since light travels faster than sound,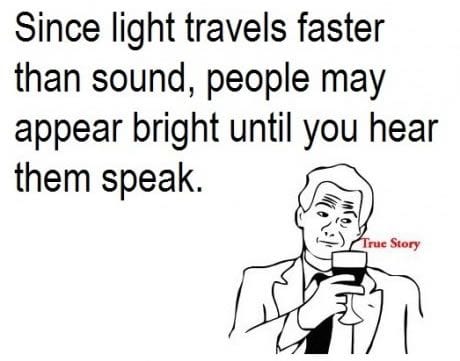 People may appear bright until you hear them speak.
36. What did the limestone say to the geologist?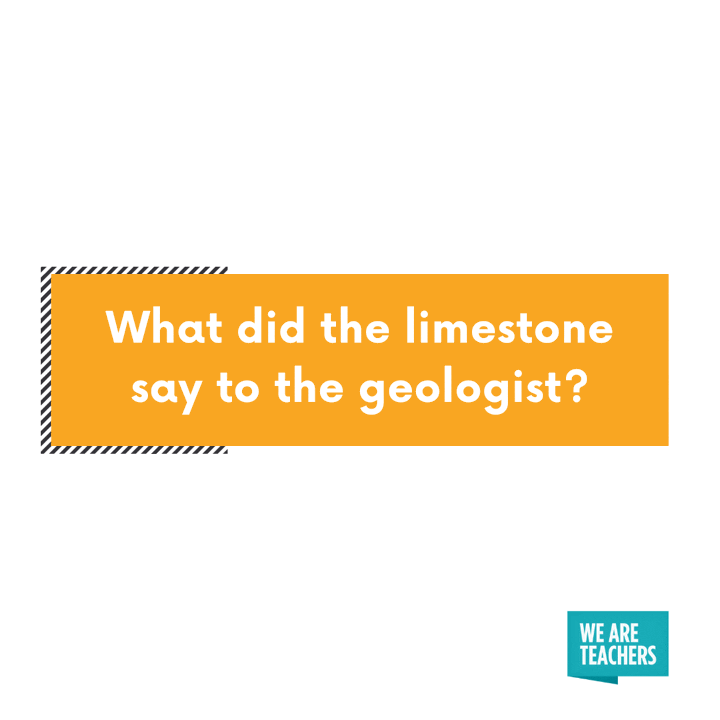 Don't take me for granite!
37. How does a scientist freshen her breath?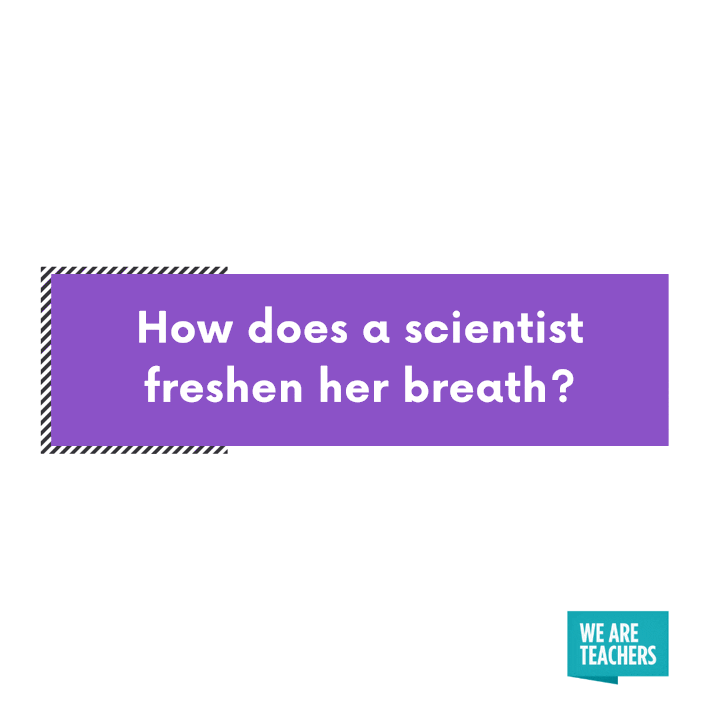 With experi-mints!
LabXchange is a free online science education platform sponsored by the Amgen Foundation and developed at Harvard.