Brought to you by Walmart
Walmart's Teacher Shop has everything teachers need for Back to School, from bulk school supplies to storage and organization to classroom decor. 
More
When I was hired for my first teaching job, I couldn't believe how empty my classroom was … and that I was expected to buy everything to make it feel like a classroom. With my non-existent budget, I wish I'd had access to more affordable teaching supplies. So I was pleasantly surprised to discover how many specialty teaching items that Walmart carries. I rounded up my favorites for you here:
Pocket Chart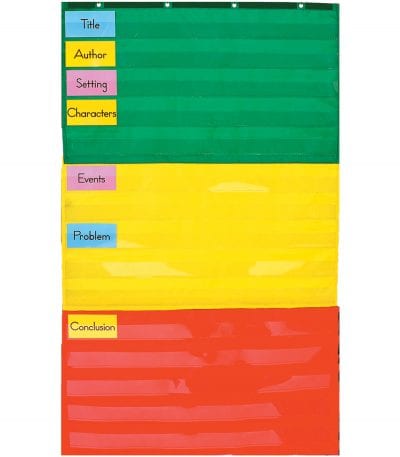 I remember being shocked at how expensive pocket charts were. This one is a steal at $19.99 and it's adjustable. The three sections connect and interchange with hook-and-loop tape. Looks like a great KWL chart to me.
Calendar Set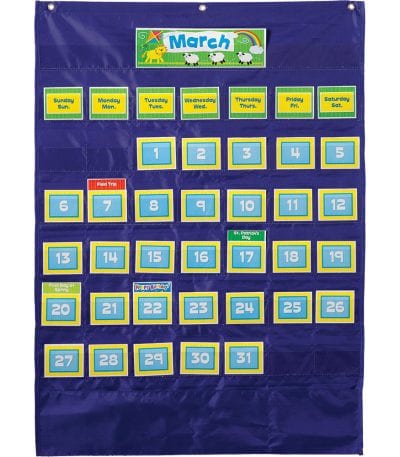 I'm still trying to figure out how this is only $14.99. It comes with a pocket chart and one hundred cards. *adds to cart*
Number Line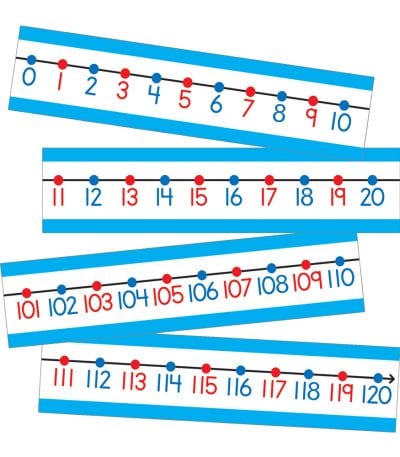 This adorable number line set is the perfect length of one of your classroom walls. The numbers count from -20 to 120 and the set comes in 14 pieces. Price point is $10.99.
Alphabet Line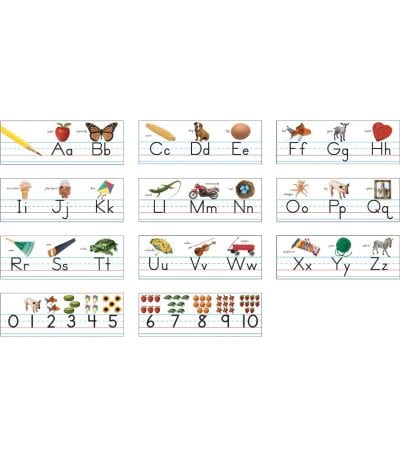 I think I spent the same amount of money on a plain cursive alphabet set! This traditional manuscript line comes with pretty photos and runs only $12.99.
Chair Back Buddy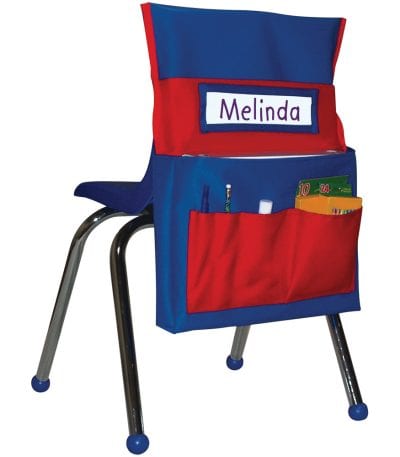 These little guys cost $9.99 apiece, and they're perfect for conveniently storing school supplies. Plus, there's a little plastic pocket for your student's name.
Bulk Pencils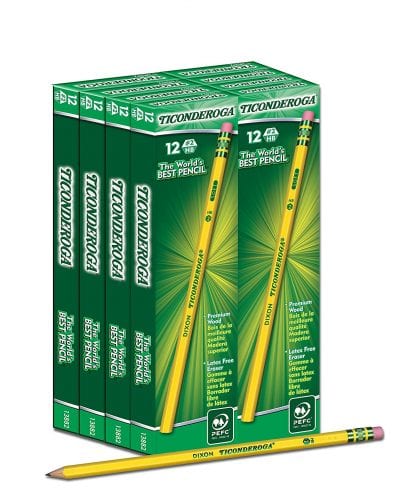 Does anything give a teacher more joy than a giant box of the best pencils on the planet? Get 96 #2 Ticonderoga pencils for $10.28.
Bulk Glue Sticks
My students always went through these washable Elmer's glue sticks like crazy. This looks like a big box of happiness to me. 60 sticks for $15.13 works out to about 25 cents per stick.
Liquid Glue Jug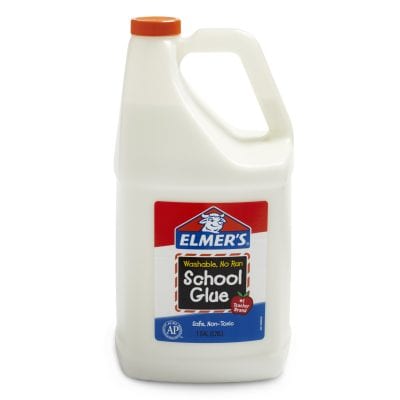 If you've ever made slime, you know you need a ton of glue. Enter this gallon jug of Elmer's liquid glue for $10.88.
Colored Pencil Teacher Set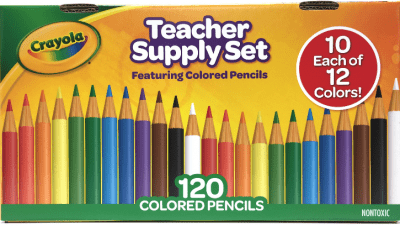 I thought only art teachers had this kind of stuff. With the colored pencils set, you get 10 each of twelve colors for $15.97. You can also get sets of crayons and markers.
Flair Pens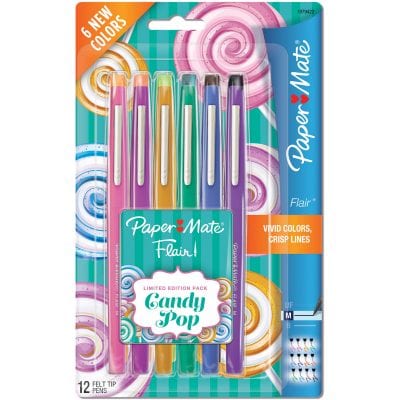 As a teacher, you've got to have your flair pens. This candy pop set from Paper Mate has gorgeous colors and runs $11.97.
Post-It NotePack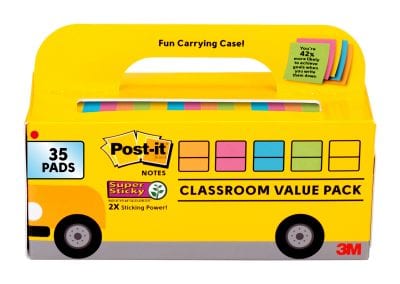 Well, this is just adorable. As a teacher, you can never have enough sticky notes, and $14.97 for 35 pads is a great deal.
Teacher Planner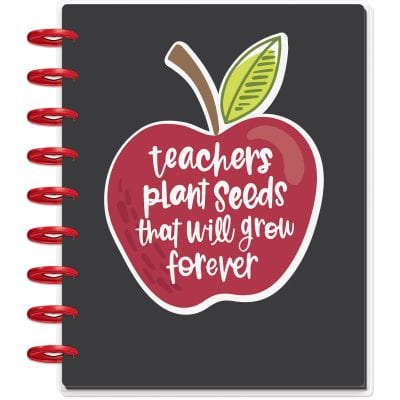 A planner is a must, as far as I'm concerned. This 12-month teacher planner is darling, and it's even cuter on the inside. $22.88.
Borders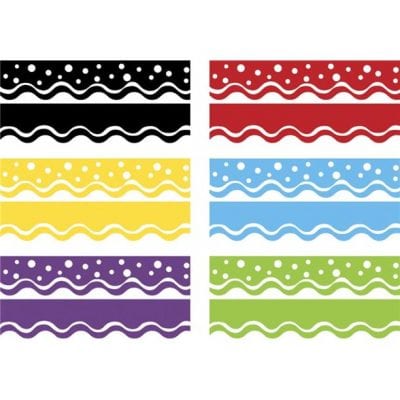 Border? At Walmart? Yep. Get 234 feet of double-sided, scalloped border in 12 designs for $14.99.
Name Tags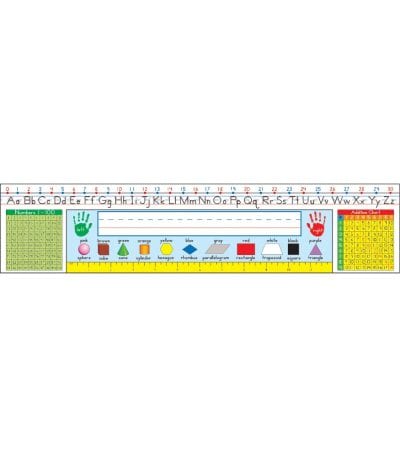 With a traditional manuscript alphabet, number chart, shapes, addition chart, and ruler, these name tags are perfect for grades 1-3. A set of 36 costs $8.29.
Birthday Crowns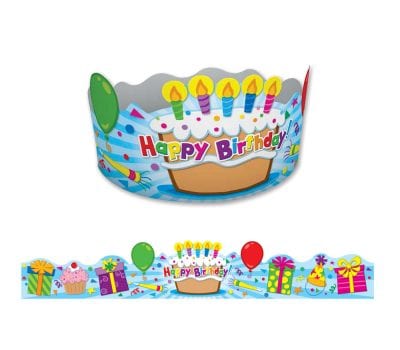 These are so cute, and a 30-pack should get you through a year of student birthdays. At $9.97, that's pretty doable.
To get these awesome teaching supplies, visit Walmart's Teacher Shop.