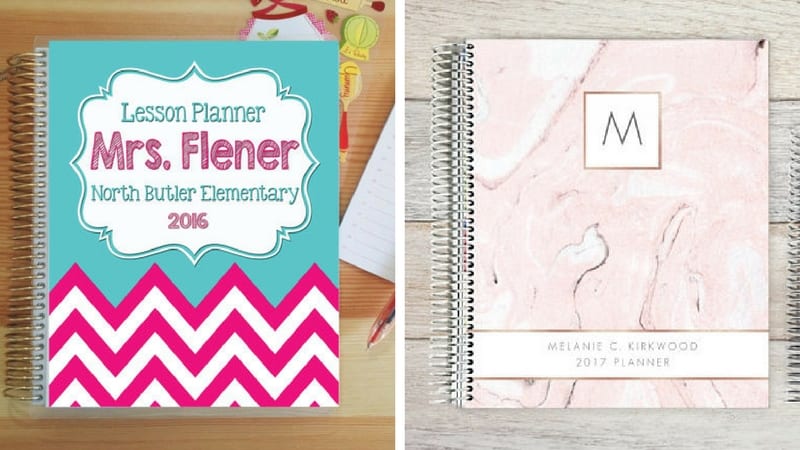 The struggle is real when finding perfect teacher planners. Every teacher has different needs to feel organized and in control. Of course, we all want stylish planners that match our personalities and get the job done. It's not too late to get on track. Here are some of the best for keeping your head in the game, from monogrammed planners to Erin Condren planners.
1. Monogrammed and personalized
You choose everything to make this fits all your needs—color, size, cover type, tabs, and subject labels included. First organizing in the winter? You can order this planner to start in the month of your choosing!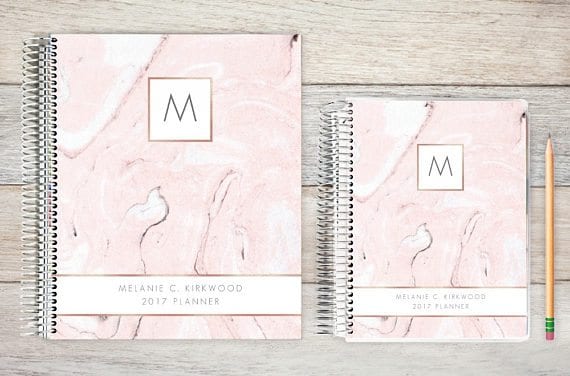 2. Apple of your eye

We're obsessed with this colorful, adorable design AND all the sections it includes: planning, role call, grade tracker, birthday/special occasion reminders and more. You print this one out yourself. Find a colorful binder to match and you're ready to rock.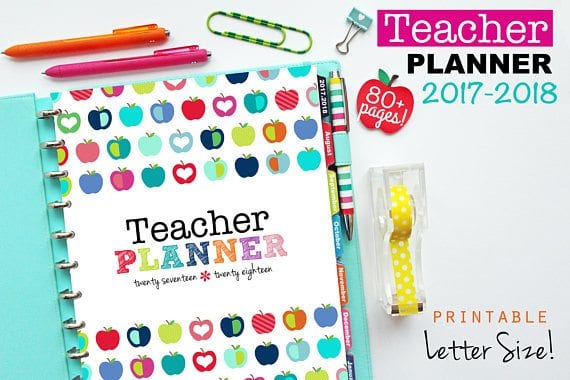 BUY IT ON ETSY FOR $10
3. Downloadable goodness
From a weekly agenda to daily/monthly goals to notes, field trip planners, reading logs and more, these downloadable pages are endless. You'll stay organized because you'll genuinely look forward to diving in here every day. Don't forget: a perk of downloading is you never run out of pages!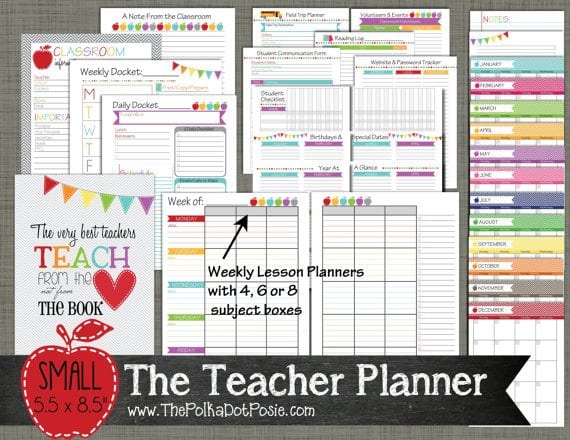 BUY IT ON ETSY FOR $12
4. Dream big
This planner streamlines everything you must accomplish each month. We love the motivational cover message and of course that your name is printed on it too!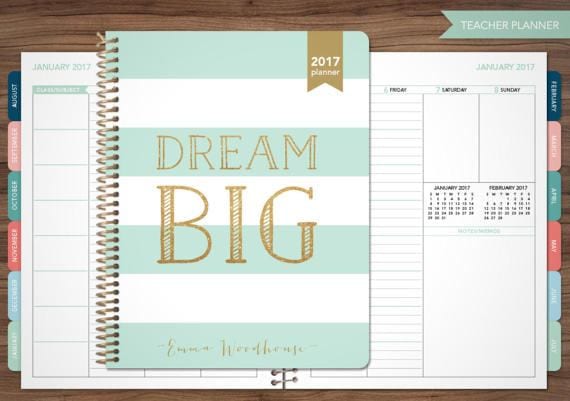 BUY IT ON ETSY FOR $27
5. Pretty in pink
This cheery planner is divided into three sections. The "Teacher" section includes everything from parent communication logs to to-do lists. The "Student" section offers places to set student goals, create seating charts, remember birthdays and more. And, a calendar section filled with all the pages necessary for setting your lessons for the day, week, month and even year ahead. We can't resist the bright, personalized touches on the front!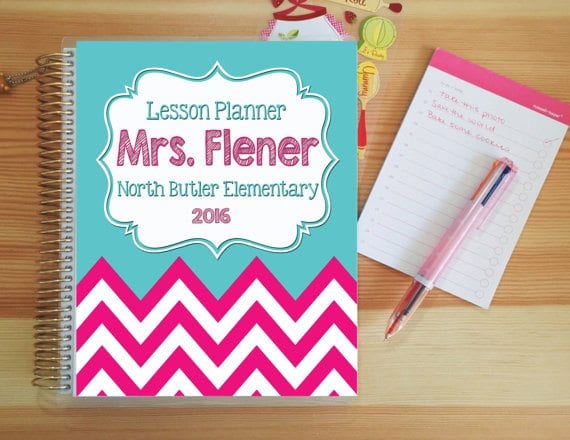 BUY IT ON ETSY FOR $45
6. Hair bun, get it done
This planner is a bit quirkier which is why we love it. It has everything you need to plan WITH special touches sprinkled throughout like inspirational quotes, and reminders of the holidays that really matter—like National Donut Day!

BUY IT ON AMAZON FOR $8
7. Color yourself organized
If planning feels overwhelming, here's an awesome solution. Take color and doodling breaks right on this planner's pages. Relax, unleash creativity and get things done all at once!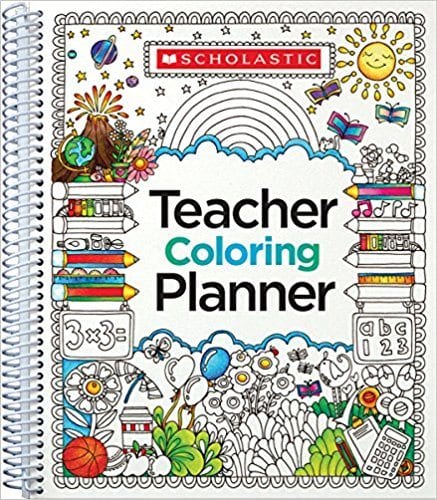 BUY IT ON AMAZON FOR $13
8. Just for the preschool set
If you're coordinating a full year of activities for toddlers, it's tough. But this planner not only lets you map out the year but also early childhood interest centers and more.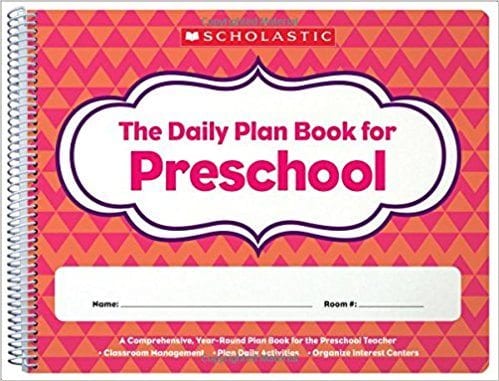 BUY IT ON AMAZON FOR $12
9. Chalkboard lesson plan book
We love this chalkboard inspired style throughout all the sections of this book. It includes spots to keep track of everything from substitute teacher info to seating charts, class birthdays, transportation schedules and more. It'll feel fun to stay on top of everything in your busy teacher life!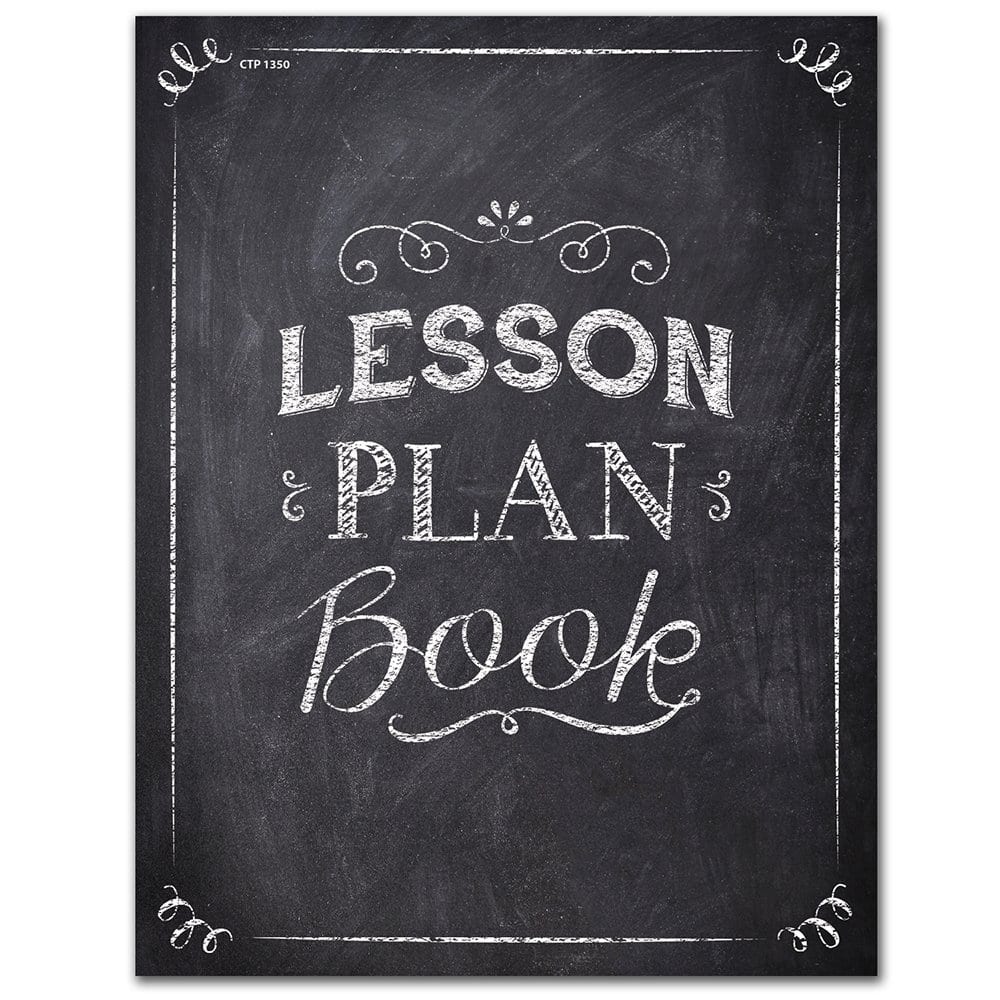 BUY IT ON AMAZON FOR $8
10. An Erin Condren book that does it all

All hail queen Erin Condren! Besides the motivational and personalized cover, this planner has everything you need to stay on top of your game all year long. That includes: monthly calendar spreads with pages to set goals and communication logs. Plus fun extras like reusable sheet protectors, tons of stickers and flags and the inside covers pull double duty as dry erase boards!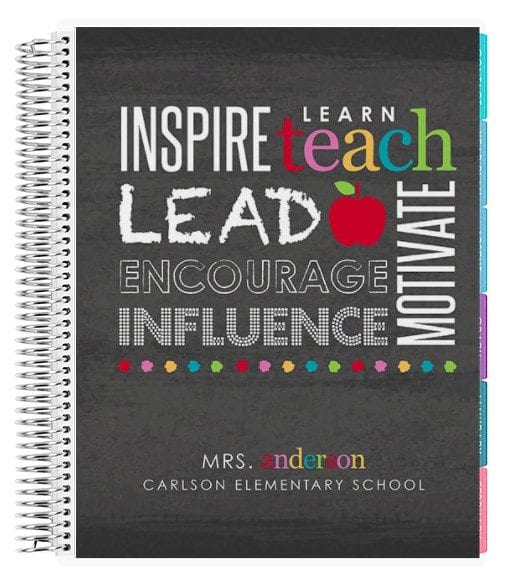 BUY IT ON ERINCONDREN.COM FOR $55
What do you think are the best teacher planners? We'd love to add to this list.