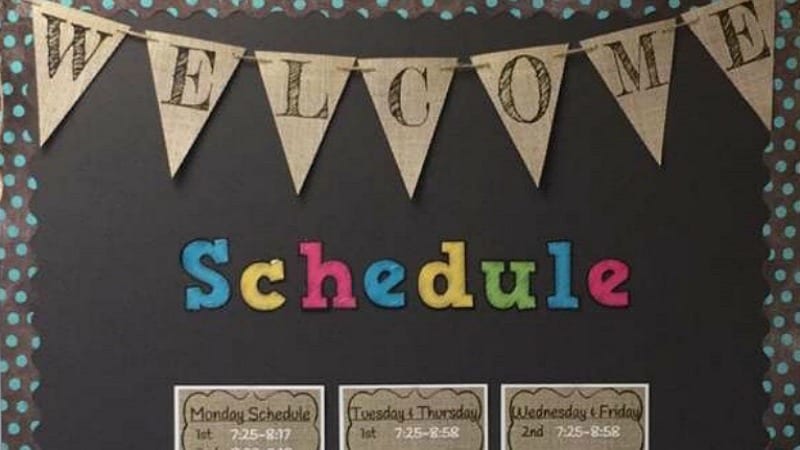 Hey teachers- time to get those creative juices flowing for back to school. These 3 no-sew DIY classroom projects will  brighten up your space with just a few materials and a minimum of effort!
1. Classroom Door Window Curtains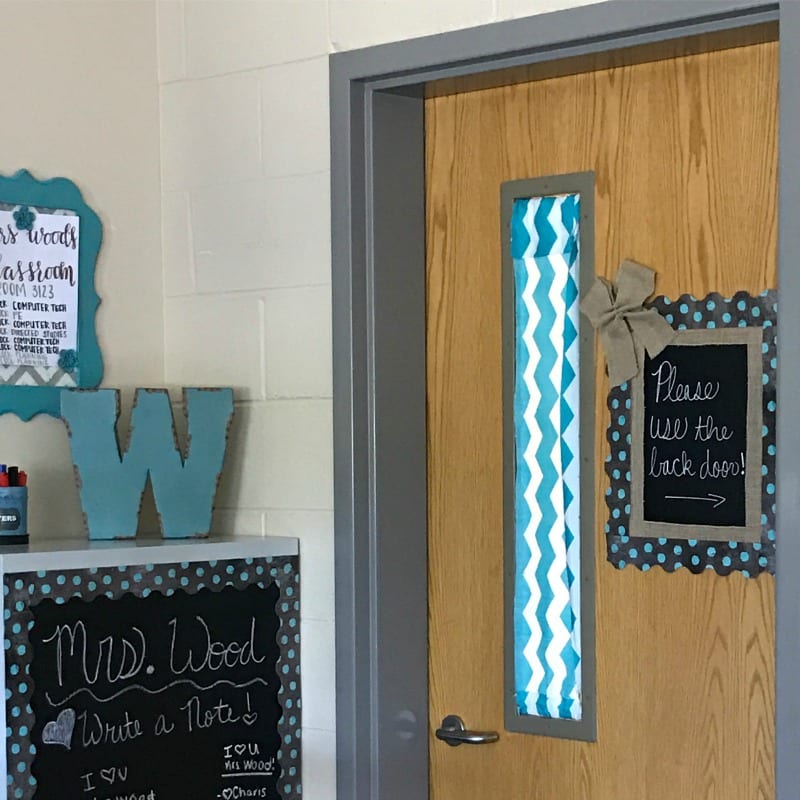 At my school, it is a requirement that we have a quick and efficient way to lock our classroom doors and to cover our classroom windows in the event of a lockdown drill (or an actual lockdown). Continue reading below to learn how to create your own classroom window curtains!
Materials:
Hot Glue Gun
Fabric of your choice
Measuring Tape
Dowels
Directions:
Measure your window sizes.
Purchase fabric to accommodate the size of your windows. I would recommend purchasing ½ yard extra just in case you need a take-two!
Cut your dowels accordingly.
Cut the fabric, being sure to leave 2 inches extra at the top AND the bottom.
Fold the extra two inches over the dowel at the top and the bottom.
Apply hot glue at the top and at the bottom, leaving minimal space for the dowels to move around.
2. Classroom Banners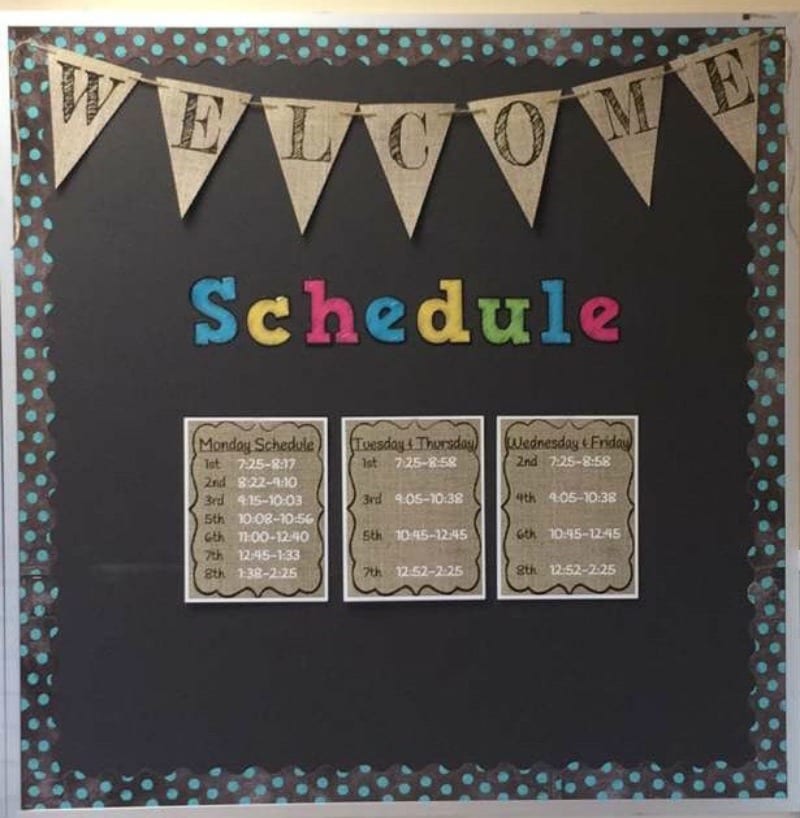 Show your class pride with this simple, colorful project.
Materials:
Jute or twine
Color printer
Cardstock
Single hole puncher
Scissors
Printable banners. These can be found for FREE all over Pinterest, TPT, etc. Click HERE to get this exact welcome set that I created for FREE.
Directions:
Print out the banner template onto cardstock.
Cut out the individual pennants.
Punch two holes into the top corners of each pennant.
String the jute or twine under the first hole of each letter, and then up and out of the second hole.
Hang your banner!
Classroom Banners Alternative:
As an alternative to the paper method, you can print onto real burlap as well. You would need to buy laminated 8.5 x 11 burlap sheets. This method costs a little more in materials, but it is a good alternative if you are looking for something a little more fancy. You would need an inkjet printer for this method, and you would not need the hole punch. Instead of hole punching, you hot glue an extra piece of burlap fabric to the back. You can see an example below of a set I made for my wedding. I have continued to use these for various wedding showers as well.
3. Milk Crate Bench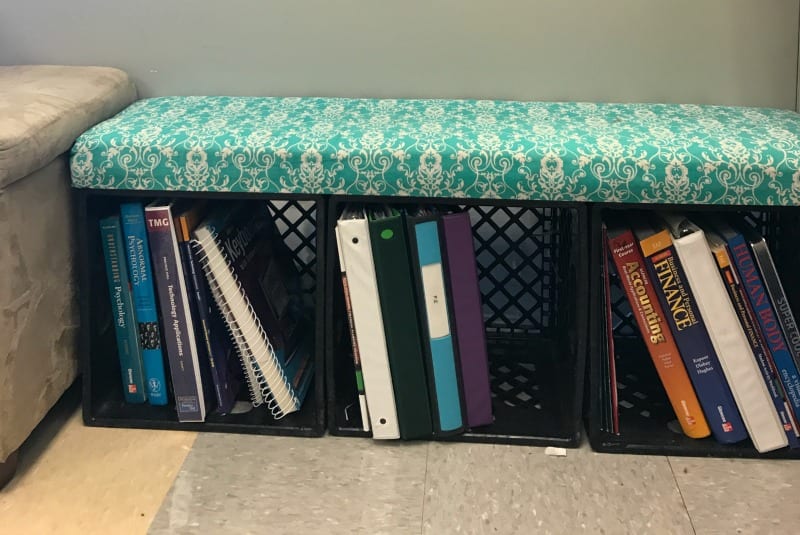 Create this cozy comfortable seat in a snap.
Materials:
A piece of solid wood (Plywood won't get the job done here for long term durability…kids can be pretty rough on this bench!)
Cotton fabric
Power drill
Memory foam bed topper
Large zip-ties
3 milk crates. Your school cafeteria may have some extra that they will let you use. (Using a file crate or any other type of plastic crate probably won't work. I teach middle school kids, so I needed the sturdiest thing available.
Hot glue gun
Directions:
Attach the three milk crates together using zip-ties.
Drill four holes into the piece of wood. Drill two parallel holes on the far left end and two parallel holes on the far right end.
Cut out your memory foam.
Hot glue the memory foam to the piece of wood, being sure to leave enough opening to wiggle room to still access the holes that you drilled into the piece of wood.
Wrap the fabric around the piece of wood and the memory foam; be sure to leave enough fabric to securely hot glue it to the bottom of the wood.
Hot glue all four sides of the fabric to the piece of wood, being sure to not cover the holes on the bottom side of the wood. Your bench-top should now all be secured together.
Place the bench-top on top of the three milk crates.
Using zip-ties, loop the zip-ties through the milk crate tops into the holes in the piece of lumber. You should still have enough wiggle room to then loop the zip tie out of the top of the holes in the wood and bring it back down into the milk crate. Tighten and secure all four zip-ties in this manner, and voila!
What simple projects have you made for your classroom? Share in the comments below!