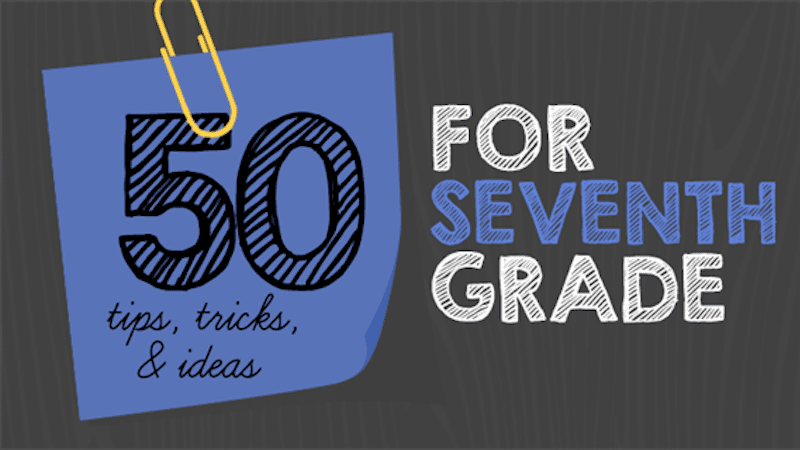 Let's be honest, seventh grade is a unique year in a child's (and a teacher's) life. It takes a special kind of patience to teach middle school, and particularly seventh grade. So, look no further than these 50 tricks, ideas, and tips for teaching seventh graders from our community of teachers on the WeAreTeachers Helpline and around the w
1. Connect the Middle School Years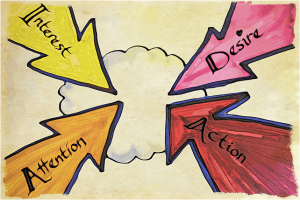 Seventh graders don't understand how each year builds on the one before, so you'll have to make it explicit for them. Use the upcoming year's syllabi to set goals for summer work. For example, reading four short stories that take place during the Civil War to prepare them for studying the Civil War in eigth grade or, read five science articles to prepare them to work with current events in science class. Get more ideas for teaching 7th grade from Lessons from the Middle.
2. Start the Year with Ice Breakers and Review
"Do a day of getting-to-know-you and then check for prior understanding of content. I teach social studies, so some maps and a quick review of topics they should have been exposed to." –Beth T.
"I teach seventh grade English and actually had BINGO posted the first day but changed a few to specifics about our city/school. In addition to BINGO I made a classroom scavenger hunt students completed in groups…Making time for procedures in between is, of course, critical for the year as well." –Erin B.
3. Don't Assume that Yes means Yes
"Asking 'do you understand?' is the wrong question when you're teaching 7th grade. They will always 'yes' you to death. Instead, after you have explained what to do, ask five people to tell you what they're supposed to do. After that's over, if someone still asks a question, get one of the students to answer the question to the whole class." –Kym M.
4. Don't Assume that they Remember (or Heard) the Directions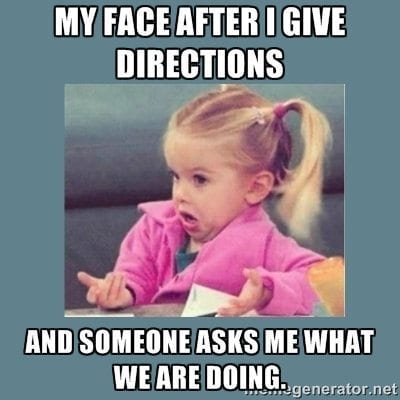 "After I give directions, I ask, 'what are your questions?' Then, wait time…make them uncomfortable for a minute or two, until someone asks a question…then the questions will flow and you'll get to see what you need to clarify." –William W.
5. Teach a Growth Mindset
Put simply—some people believe that intelligence is fixed, while others think that it's malleable depending on effort. Identify your students who have a fixed mindset, those who see having to try as a threat to their intelligence, and build a culture that fosters a growth mindset. Check out this interactive quiz and TED Talks to learn more "fixed" and "growth" mindset.
6. Don't Think they Don't Care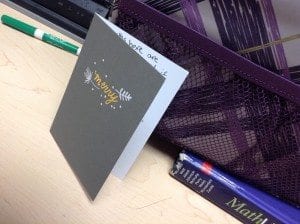 Blogger Lessons from the Middle suggests finding a place for student mementos and thank you cards. You'll want to review them on the days that make you feel like middle schoolers are the ficklest of creatures.
7. Get to Know Your Students' Brains
Middle school brains are changing every day. After infancy, this is the time when kids' brains are growing and reshaping the most. Know what's happening in your students' minds by reading books like Age of Opportunity by Laurence Steinberg. As Lessons from the Middle writes, "so many times I have found myself thinking, "Why did he do that? Why would she take that risk? Didn't he consider what would happen based on that choice?" Well, now you'll know.
8. Do Deck out your Classroom Library with Seating
"I use the camping chairs and my kids love them." –Martha C.
"I got pillows from thrift stores, cheap pillow cases, and made my own covers. I let my students sit on the floor or lay under their desks to write and read if they feel the need." –Linda W.
"Get camp chairs, you can get quite a collection for cheap and they take up little space when folded up." –Deanna J.
9. Be Specific when Giving Directions, like Very Specific
"The biggest shock for me about teaching 7th grade was how detailed and specific I needed to be in giving direction. Assume they don't know anything." –Tiffany P.
10. Break Out all your Organization Skills
"Be ORGANIZED. Have a procedure for everything." –Pam W.
11. Let Students Write the Book
Lessons from the Middle uses Picaboo Yearbooks to turn student writing, in this case, memoirs and student artwork, into bound books that students can take home.
12. Create a Foolproof Lesson Plan
"You need a foolproof lesson plan (one that you'll love to teach and they'll love to participate in) to pull out of the air during high-stress times." –Lisa A .
Here are five we love for the days when you're seriously exhausted.
13. Class Dojo Works for Teaching 7th Grade Too
"Get Class Dojo on your smartphone and the computer. It's a great classroom management tool." –Kathy K.
14. Laugh (and Laugh Some More)
"My best advice after teaching 7th grade for 13 years is to have some fun with the kids and laugh every single day!" –Tammy S.
15. Schedule Class Time for Projects
"Seventh graders need more direct instruction and in-class work time when it comes to projects." –Tesha L.
16. Make Writing Explicit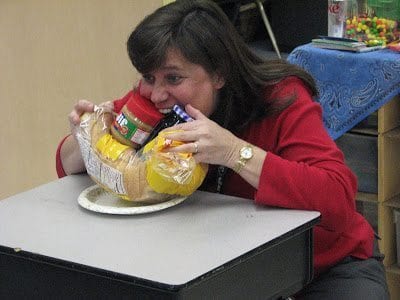 Teach seventh grade students how to write clearly by assigning them to write a simple essay—how to make a peanut butter and jelly sandwich. Then, try to follow each set of directions. The results might not surprise you (the essays won't be easy to follow), but your students will take the lesson to heart. Get more ideas for teaching 7th grade from Dayle Timmons.
Seventh graders do like to be read to, in fact reading to them can inspire them to explore new genres and share a common reading experience. This read aloud list from Read Aloud America suggests titles like Boy by Roald Dahl and My Side of the Mountain by Jean Craighead George.
18. Divide Projects into Chunks
"I found it helpful to provide students with project worksheets that divided the project into stages. Each stage has its own deadline." –Candy J.
19. Use Mini-Rubrics to Keep Students on Track
"I recommend mini-rubrics along for each section along with strong guiding questions." –Lindi E.
20. Consider Pre-research
"With some groups, I needed to do pre-research for them to narrow down the scope of information to filter. I simply found quality resources, printed and organized them into a bundle and gave them to students." –Linda E.
21. Share Stories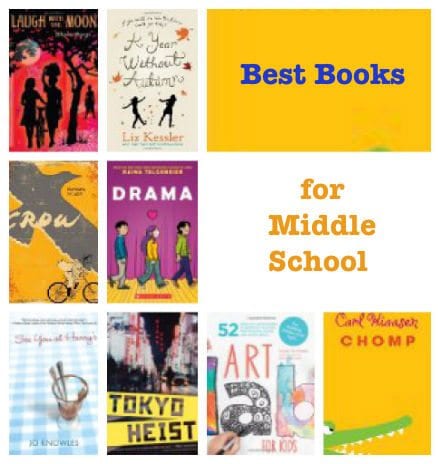 Fiction helps seventh graders develop their empathy and expands their worldview. Check out Because of Mr. Terupt by Rob Buyea, Out of My Mind by Sharon Draper, and this list by PragmaticMom.
22. Go On Stage and Go Big
"Go to the MTI (Music Theatre International) website. You can buy what's called a Showkit that has everything you need to do a show, and a great guide for first-time directors. I am directing the first show at my school although I've directed community shows. Make sure you communicate well with parents, and get them involved! It's a great thing for kids!" –Beverly B.
23. Inspire Young Readers
Seventh graders are passionate people, and they'll get excited about a good read. For inspiration, The Book Whisperer by Donalyn Miller is filled with suggestions!" –Libby C.
24. Adjust the Reading Level for Current Events
"NEWSELA has current events articles that span a variety of topics. Students are able to adjust the Lexile to the appropriate (or close) level." –Kimberly W.
25. Hold Kids Accountable for Homework
"I use to have a binder with a folder section for each student. Every time they weren't done an assignment they had to write a sticky note with an excuse as to why it wasn't done. That way, when parents asked what was going on I had a running record of excuses written in their child's handwriting." –Sammi Q.
‪"I have a color coded system on my class rosters. Their box gets highlighted when they miss one assignment, two is a lunch detention, three an after school ETC. They must turn in a missed assignment form of they miss something so I know who is missing what. Keeps a lot of the responsibility off of me. Then, when they complete the late or missing assignment, they staple the missing form to their now completed work." –Marissa S.
26. Use Virtual Field Trips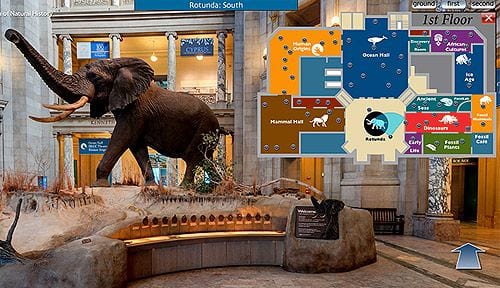 Middle schoolers want to learn all they can about the world, but a field trip a week just isn't in the cards. Check out our Pinterest board to start planning.
27. Try Flipping your Class
Try teaching a flipped class with Flipgrid. You and your students can record videos that kids can watch at home or in a small group/center. You can use the classroom time for working with students.
28. Differentiate Reading Instruction and Keep Pace
"Let them choose from several books with similar themes rather than having everyone in the class read the same book at the same time. Give them assessment options (such as tic-tac-toe boards) so they can choose. Don't spend forever on the same book (i.e. 6-week units) because most will finish the reading the first day or so and be bored when the book is still being picked apart a month later." –Kristy W.
29. Use Pattern Folders
A folder with pockets and notecards is an innovative way to get students to track their thinking through an entire text. Students write their observations, evidence, and conclusions on notecards and use the pattern folders to organize their thoughts across an entire novel or book. Watch how one educator is teaching 7th grade using this strategy.
30. Develop Your Own Style
"The classroom management system that ends up working for you is likely very different from the management system that works for every other teacher in your building. I made the mistake my first two years of trying to emulate a teacher who screams all the time…what ended up working for me was a more positive tone and having a concrete system of behavior grades that students could see and check. Experiment and try everything until you hone in on what works for you." -Lillie M. quoted in Education Week
31. Use Text Messages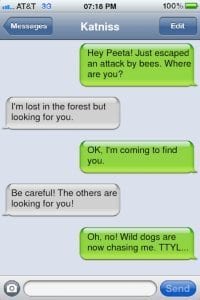 If seventh graders know how to write anything, it's a text. Use IFakeText to have students create conversations between historical figures or characters in literature. Get more ideas for teaching 7th grade from Surviving in Social Studies.
32. Help Students Develop Research Skills
Seventh graders are developing the research skills they'll use in high school and beyond. Help them ask authentic questions, complete useful prewriting, narrow their purpose, and share their work with these tips from the Middle School Teacher to Literacy Coach blog.
33. Talk Positive
"Aim to make more than half of what you say positive and enjoyable to listen to. If everything you say is consistently harsh, punitive, or nasty, humans of all ages are far less likely to listen." -Lillie M. quoted in Education Week
34. Blow Their Minds
It's easy (too easy) to catch middle schoolers off-guard and surprise them. Blogger 7th Grade English uses curveball questions like: "When the day after tomorrow is yesterday, this day will be as far from Friday as this day was from Friday when the day before yesterday was tomorrow. What day is it?" to catch his students off guard and really make them think.
35. Make Vocabulary Instruction Interactive
Seventh graders want to get up and move around, so take the opportunity to get them focused on vocabulary. This teacher from Wilmette Junior High School get students up and moving around to practice analogies. Students put a sticker with a word that completes an analogy on their backs, then they walk around the room trying to find the words that complete each analogy.
36. Hold Students Accountable
It's inevitable that you'll get unacceptable work from your students. Combat that by stapling redo slips to work that is a far cry from A-material. Students have to rethink their work, fix it, and return. This and more teaching 7th grade tips on Panicked Teacher.
37. Check out YA Books
You'll get more students engaged in reading if you can recommend books yourself. Check out this list of YA must-reads even reluctant readers will love.
38. Get Flexible with Annotation
Annotation is a difficult skill, but 7th graders need to master and internalize it. Have them use plastic covers to practice annotation in different kinds of books—the classics, textbooks, and even magazines.
39. Host a Socratic Seminar
Socratic seminar is a way for students to both engage in and reflect on deep discussion. Here's a guide to Socratic seminars from ReadWriteThink.
40. Use the Article of the Week
The article of the week from Kelly Gallagher is a great way to bring nonfiction into your classroom. Use the articles to expose kids to new ideas, current events, and spark discussion.
41. Use Instagram
Embrace the selfie culture (kind of). These tips for teaching 7th grade using Instagram (like creating a historical figure's account) will make them learn and smile.
42. Get Boys Reading
Check out these books for middle school boys to get ideas on what you need to read to share book recommendations with the boys in your class. To start: Ender's Game, Shooting Kabul, and A Place Beyond the Map.
43. Expand their Reach
Seventh graders love to read through a genre. Use this list of books you'll love if you like John Green to start building lists of books students can go to when they've finished a fan favorite.
44. Teach Thesis
A song's chorus is similar to a research paper's thesis—it's what the singer wants the listener to take away, no matter what. Connect chorus and thesis with this series of lessons, you'll capture your musical students.
45. Play with Power Tools
Yes, we're serious. Don't believe us? Read all the ways using power tools empowers students and teaches content here.
46. Be Ready to Remediate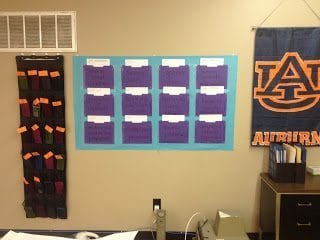 We love this idea for immediate differentiation. Whenever a student is working on a higher level problem, but they're missing a lower level skill, stock a wall full of review sheets to help them practice the skill they need in the moment. Get more tips for teaching 7th grade math from Crafty Math Ed.
47. Turn science into a challenge
When you're teaching science, "stress that the goal isn't to make the lab experiment 'work' but to work collaboratively and problem solve together. Teach students how to ask questions and watch them figure out how to find answers." –Laurie P.
48. Mix up your science instruction
"Do a rotation of lectures and notes with videos, labs, other labs. Do mini labs that last 15 minutes and longer labs that last class periods or multi-day project. That way, they don't get bored and neither do you." –Kathie N.
49. Get Practical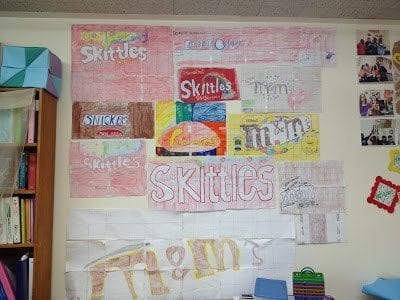 Make math applicable for seventh grade students by bringing in lessons like scaling up candy wrappers and using Barbie to teach proportional reasoning.
50. Visualize Tone
Seventh graders still like to express themselves, teach them tone by having them pull out words from literature that convey tone and add an image to a poem or section of narrative text. Or have them try "black out poetry" where they take a piece of writing and black out all but a few of the words to create new meaning. See this and more ideas here.