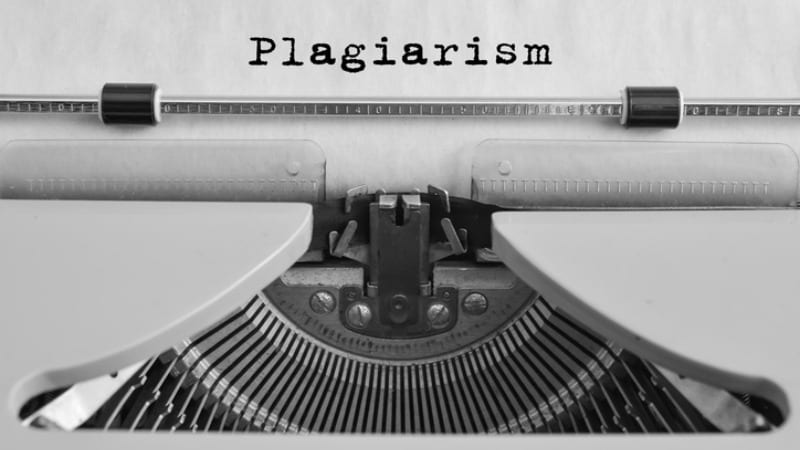 How can you be sure your students are putting in the work to create original, authentic writing? While creating a classroom culture that prevents cheating tops the list, some teachers also find online plagiarism checkers helpful.
And there are plenty to choose from. Some are free, or have a free trial period. Most are based on subscription. Some offer plans specifically for teachers depending on the number of students using the resource. In addition, many of these resources offer additional writing advice and coaching.
One note of caution: remember that privacy is important. Some free, as well as paid, checkers may keep your papers and use them without your permission. To make sure the tool you choose respects your students' privacy, see this report by EssayScam.
Here are 12 online plagiarism checkers we've rounded up to start your search.
What they say: "Millions of writers worldwide trust Grammarly's products which help students achieve academic goals and improve their writing in essays, reports, theses, dissertations, and college entrance applications."
Grammarly not only offers its plagiarism checker, which scans 16 billion web pages and Pro Quest databases, it helps students improve writing by offering suggestions and proofreading.
The free check can be used for grammar and spelling. To use the plagiarism checker, you can subscribe to the Premium plan for $29.95 monthly, $19.98 per month if you pay quarterly and $11.66 per month if you pay annually.
What they say: "Using WriteCheck will give you peace of mind that your essays are plagiarism-free."
WriteCheck is the plagiarism tool used by Turnitin. It offers an ala carte menu with no subscription fees. One paper costs $7.95, three papers cost $19.95, and five papers cost $29.95
What they say: "Academicplagiarism is used by students, educators, bloggers, editors and professionals from around the world. We offer a plagiarism checker that is effective, reliable and easy to use."
Academicplagiarism conducts searches using billions of live and archived web pages as well as books, academic publications and over a million college papers stored in their database.
Plans range from free to $240 per year. Highly discounted plans are available for schools. Get a quote here.
What they say: CheckForPlagiarism is the "brainchild of distinguished professors, teachers, and students who colluded to bring forth a product which will help combat plagiarism while maintaining students' intellectual property and privacy."
Not only do they hope to simply identify plagiarism, their greater goal is to educate students about what constitutes plagiarism and how to avoid it. Free trial is available and privacy is guaranteed. Prices start at $20 for students and $85 for educators.
What they say: "Plagium specializes in advanced search solutions for industry, the public sector, and government. We have aimed to provide an easy to use service that applies to a broad base of users."
For an occasional free plagiarism search, students or teachers can simply paste text into the text window and click Quick Search. As long as you do not have too many searches, there is no charge. For more frequent use, you can buy search credits for services such as quick search, deep search and file comparison from $.005 to $.08 per page. But to get the most value from the site, monthly plans are also available.
What they say: "Our free online plagiarism checker compares your submitted text to over 10 billion documents on the Internet and in print."
Paper Rater's free basic plan includes 5 pages, 50 submissions per month and 10 plagiarism checks per month. In addition, for $14.95 monthly (discount if you pay entire year=$7.95/month) you get 20 pages, 200 submissions per month and 25 plagiarism checks per month. The premium plan provides faster processing and is ad-free.
What they say: "Don't use a plagiarized Plagiarism Checker – use nothing but the original,"
Created by a college student in 2002, Dustball claims that no other program can beat their track record for reliability. Free trial checks are available. The Premium version, available for $8 per month (up to 50 uses), claims to be 3 times as accurate as the free version. The Campus edition (campus-wide anti-plagiarism solution) provides upgraded access for teachers and students, with the highest level of plagiarism detection available and a dedicated account manager for support.
What they say: Darren Hom, a middle and high school teacher in San Bruno, California, created this site as an alternative to time consuming methods of detecting plagiarism in students' work.
This free, no-frills website checks authenticity by phrases, not entire documents. Enter phrases of more than 6 words and then choose the option of searching with Google (32 word limit) or Yahoo (50 word limit) For detailed instructions just for teachers, click here.
What they say: "Detect plagiarism and paraphrased content using advanced AI technology. Confirm originality with sophisticated algorithms that scan and track textual content in every language."
Free trial use. The upgraded plan costs $9.99 for up to 250K words per month with no daily limits. According to testimonials on the website, one teacher calls it "simple and easy to use" and found it to be the easiest of the many sites they had sampled.
What they say: "The #1 plagiarism checker trusted by over 2 million students, teachers and professionals worldwide."
The free version does basic searches. The Pro version costs $9.99 per month and includes 25K words at a time with an unlimited search limit and includes file upload and PDF report export.
What they say: "Use DupliChecker for free plagiarism detection with immediate results."
DupliChecker's software is always free to use. Guest users can conduct one search (1,000 words maximum) per day. A registered profile allows you the freedom to use it whenever you want, up to 50 free searches a day, without ever paying a cent.
What they say: "5,000+ happy users"
NoPlag claims to conduct its plagiarism checks using over 1.3 billion webpages and 15 million publications. In addition, it provides a custom library of files. Special prices available for students and educators start at $11 per month for individuals, $50 per month for up to 25 students, 3000 pages, and 20,000 words per check, and $100/month for 100 students, 5000 pages, 25,000 words per check
Do you have a reliable resource for combatting plagiarism? Share your favorite online plagiarism checkers in our WeAreTeachers HELPLINE Facebook group.
Also, on the same topic, read How Do I Stop Students From Copying Each Other's Homework Assignments?