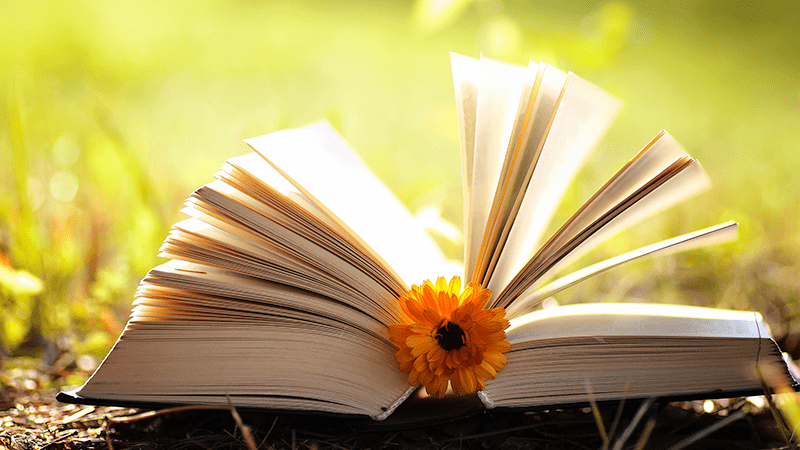 It can be hard to know which poems will spur your middle and high schoolers into deep, meaningful discussion and which will leave them, ahem, yawning. So we asked experienced teachers to share their favorites—the punch-in-the-gut poems that always get a reaction, even from teens. Here's what they had to say about the best poems for middle school and high school students.
1. Snow by David Berman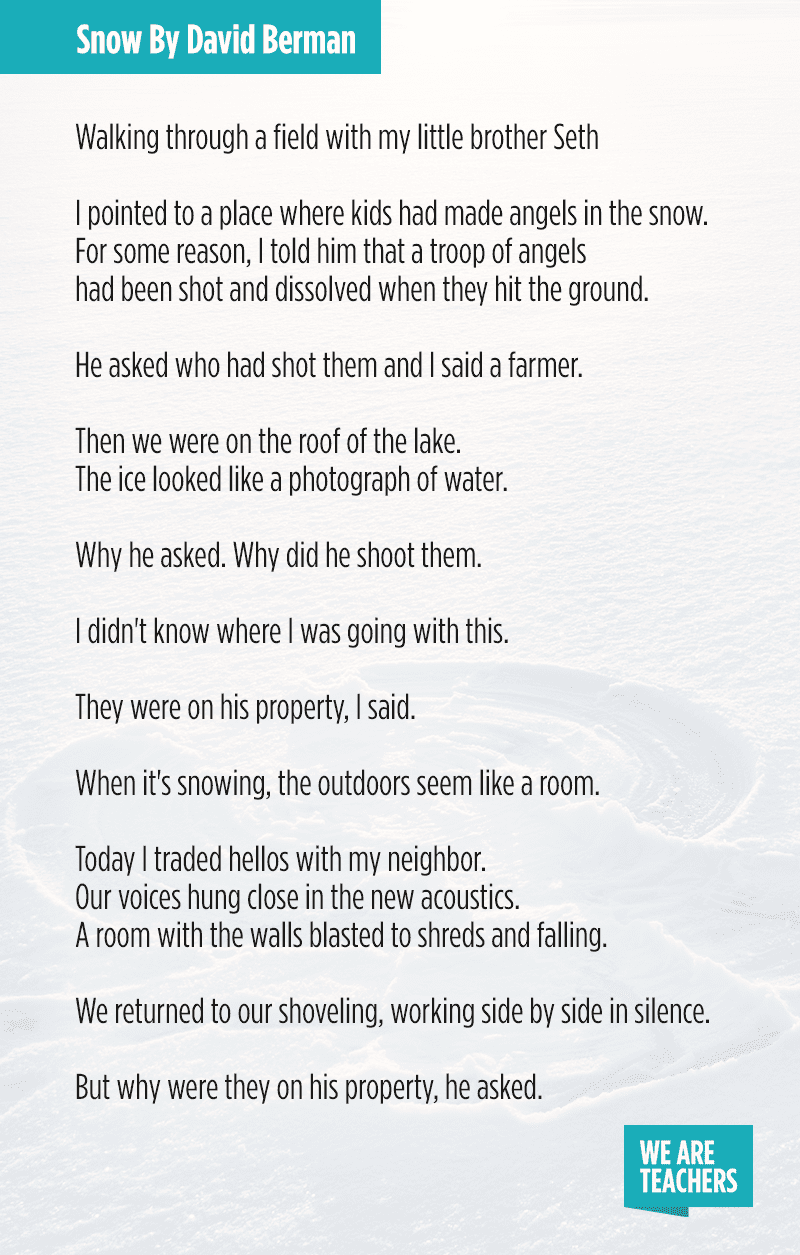 Captures a narrative in miniature with a creative structure.
2. Deer Hit by Jon Loomis
Students won't soon forget this poem, both for the story and the sensory details.
Read this poem to discuss the meaning beyond the literal words on the page.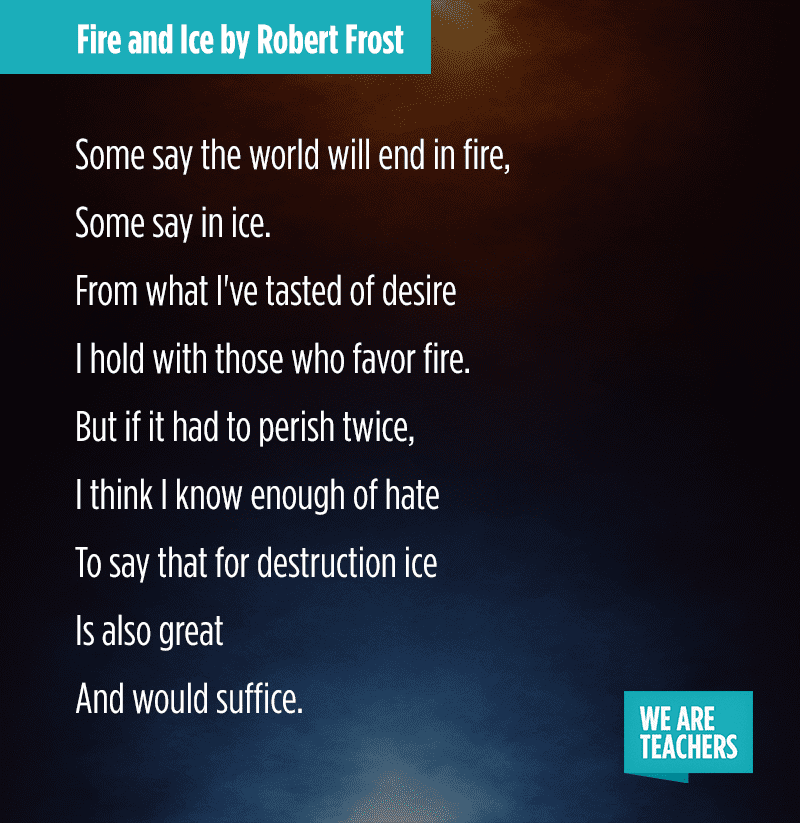 Frost doesn't hold back with this poem, an ideal one for discussion and debate.
Teach this poem for how O'Hara uses references or for the humor.
Lehman engages with popular culture and an irreverent tone.

A politically charged poem that still rings true today, Hughes' poetry, but particularly Mother to Son, is timeless.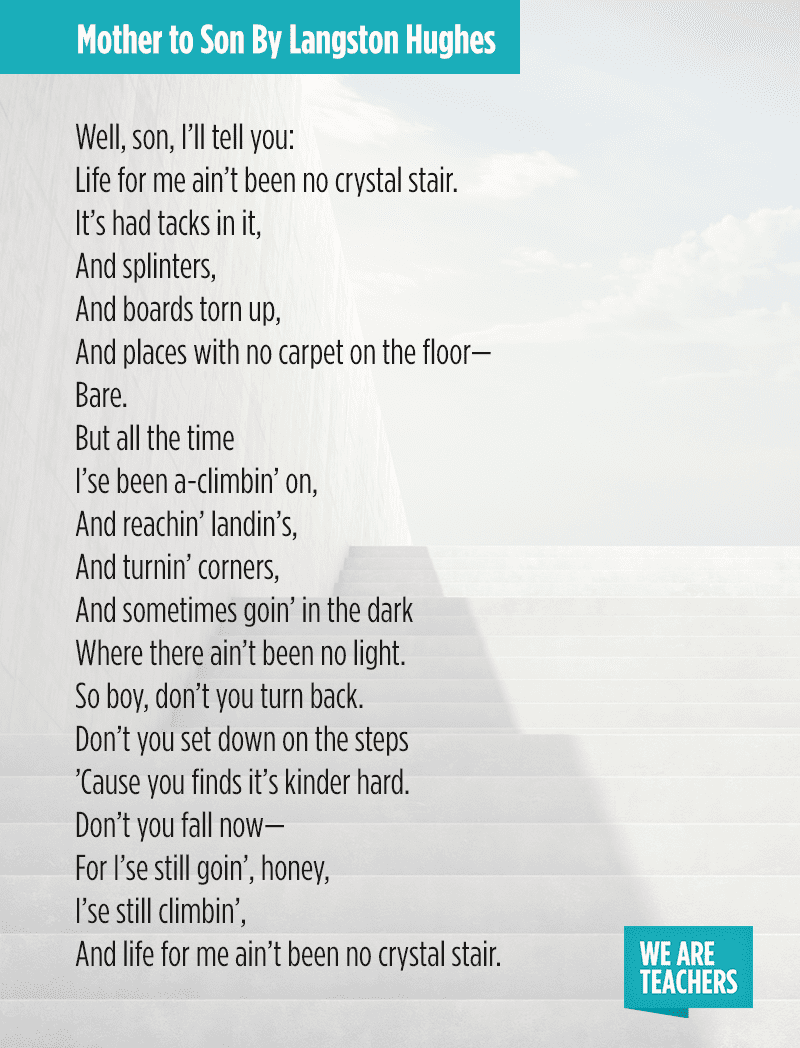 Any student who's ever felt annoyed or had to put up with daily frustrations will relate to this poem.
9. Pass On by Michael Lee
Lee's poem creates snapshots of memory, creating lines and ideas for every student to grab and hold on to.
The late artist created a clear connection between the rhythm and deeper meaning of poetry and rap.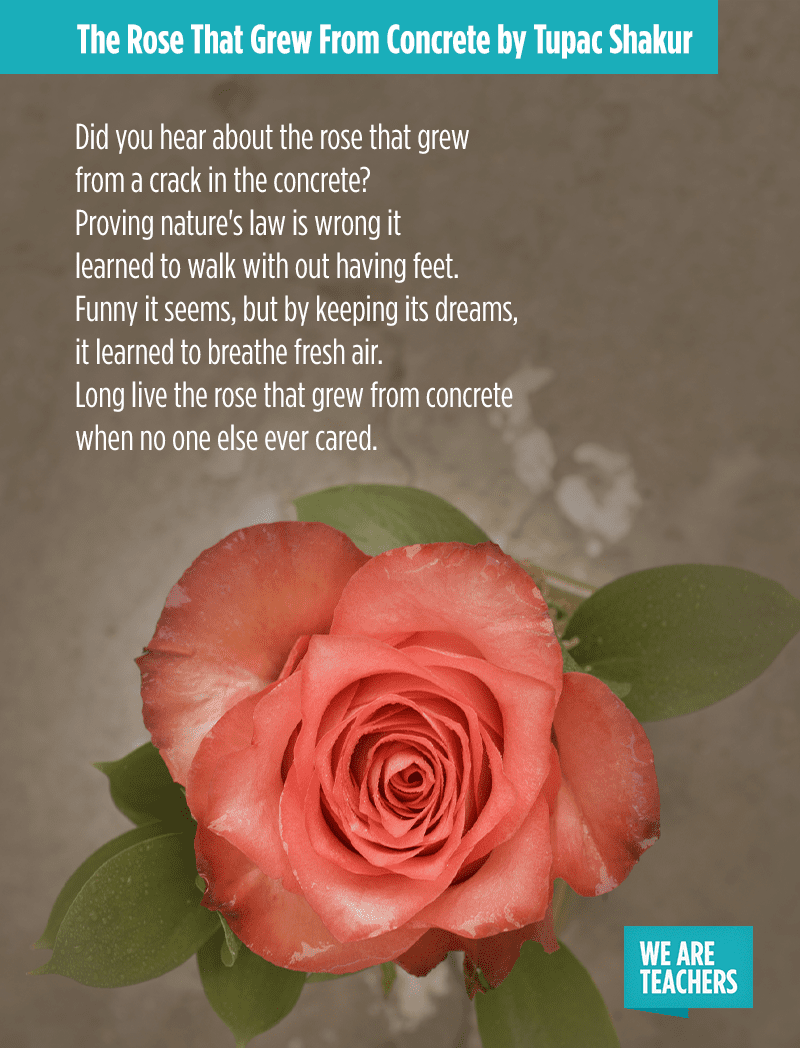 11. Beethoven by Shane Koyczan
This poem is a biography in verse that connects Beethoven's story to the universal.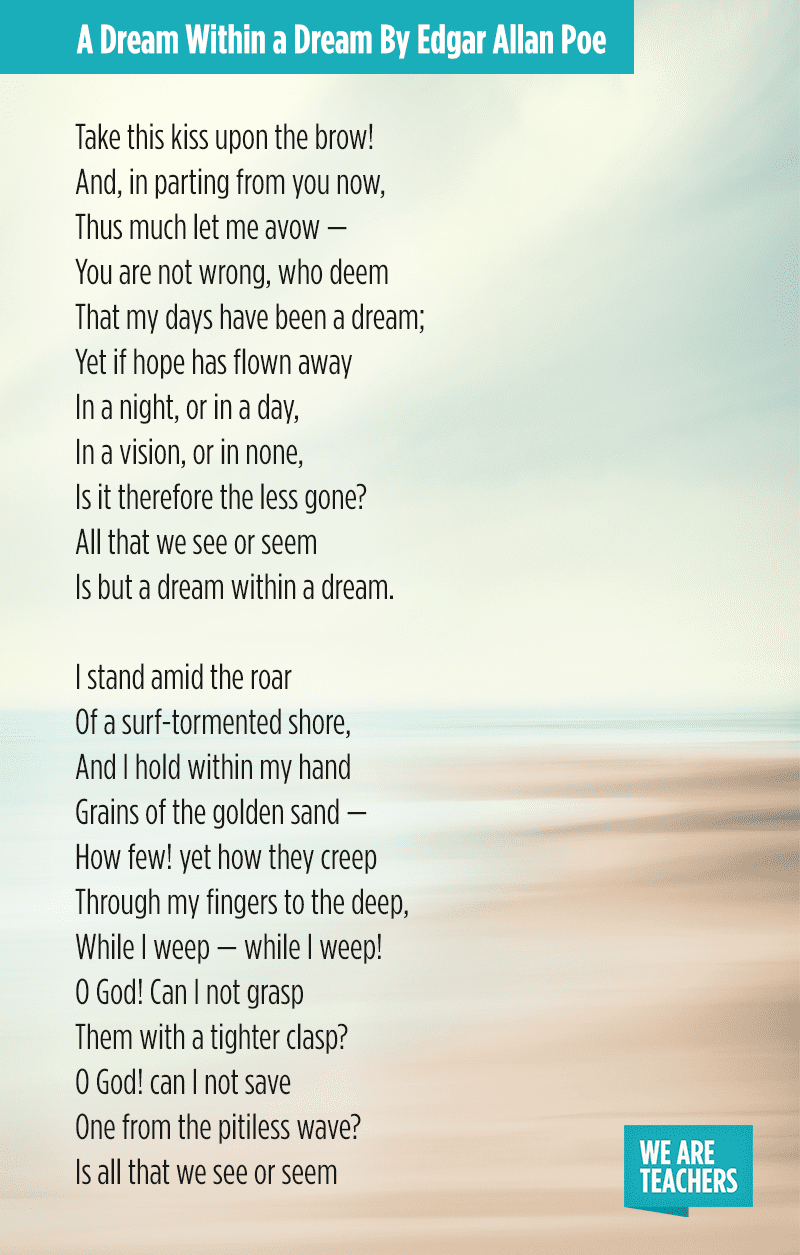 Poe is an expert at rhyme scheme—and this poem is clear evidence of that.
13. Oranges by Gary Soto
Soto's poem about trying to impress a girl shows what small moments reveal about ourselves, and how those moments embed themselves in our memories.
A political, uplifting, call to action that students should read right when they're starting to define the mark they can have on the world.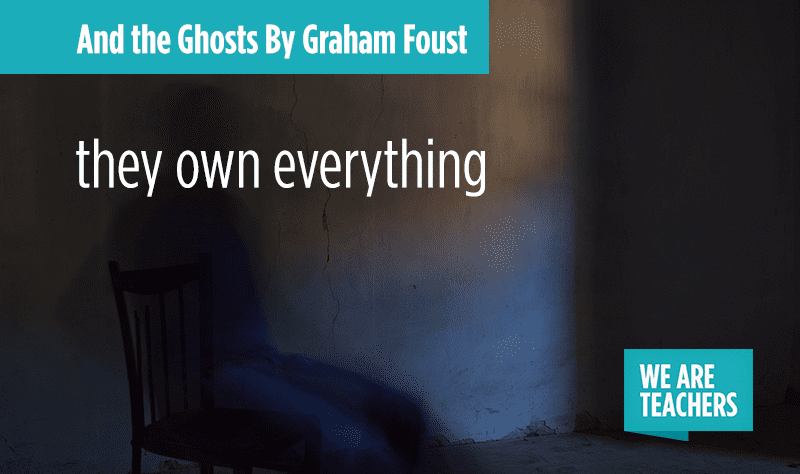 An example of just what one line can do.
Sheds light on the writing process, with a sense of humor and a tongue-in-cheek challenge.
This poem leaves lots of space for inference, which leads to great discussion.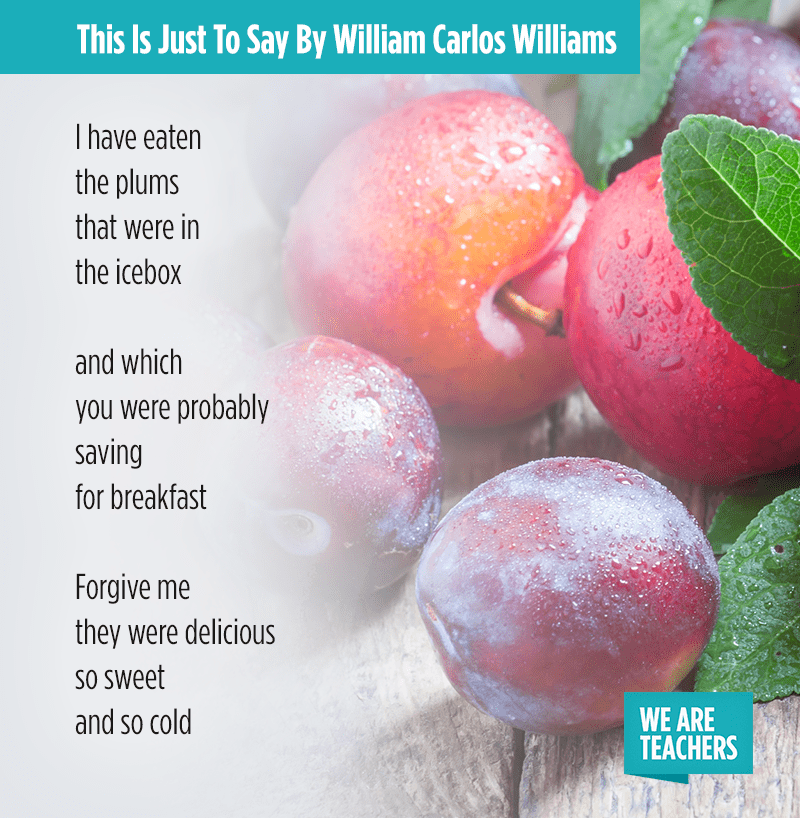 A solid work for teaching poetry elements (repetition, rhyme scheme …).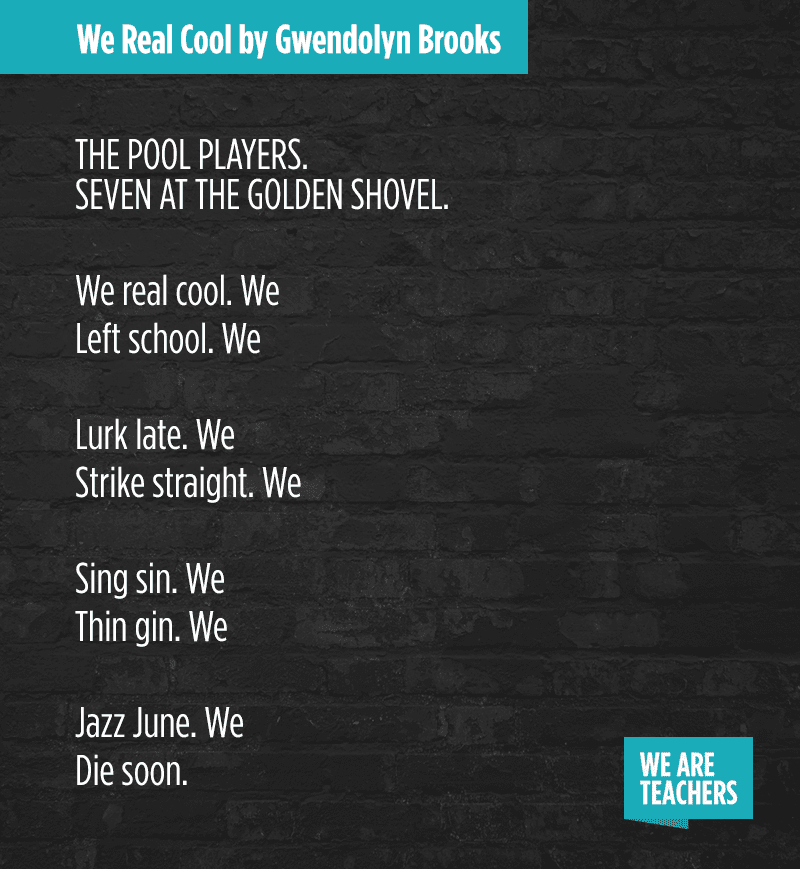 This fun, quirky poem captures the mood of teenagers and leaves a lot to talk about.
20. Daddy by Sylvia Plath
Plath rarely minces words and this is no exception—this poem is stuffed full of deeper meaning.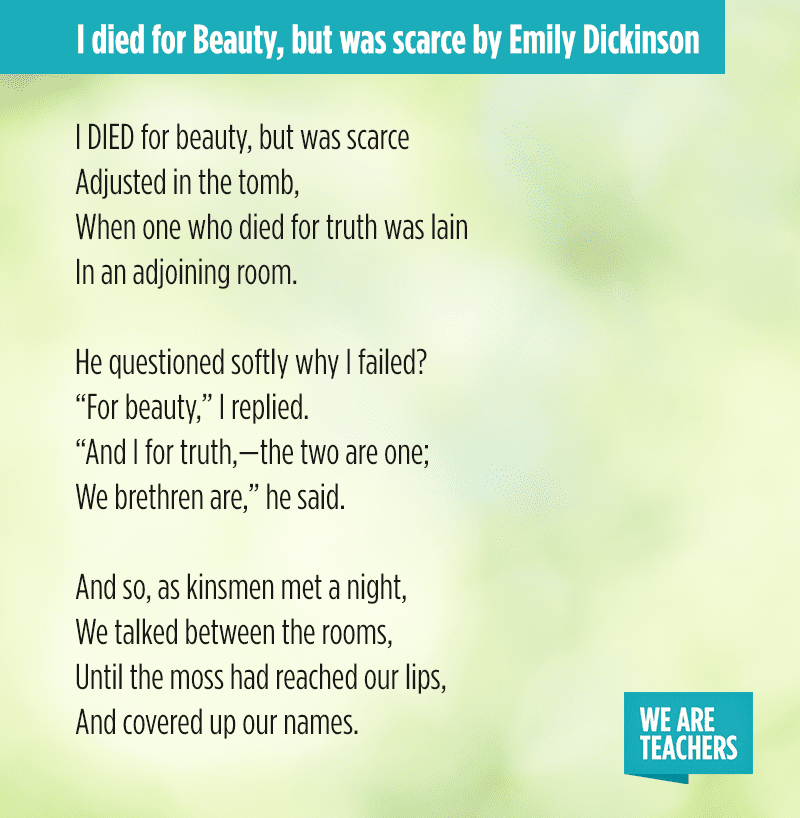 Dickinson is so good at creating mood, this time about reflection.
22. Annabel Lee by Edgar Allan Poe
A ghost story wrapped up in a poem, another Poe classic.
The rest of the poem is as humorous as the title, and it's fun to dissect and analyze how Neruda writes about everyday objects, like the tuna on ice.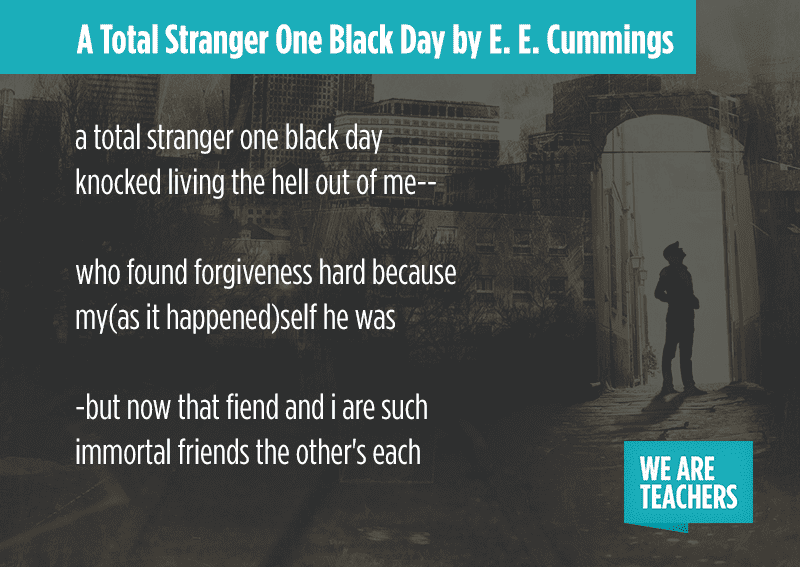 Use this poem to teach ways to approach point of view.
Do you teach younger students? Check out our favorite elementary school poems here.