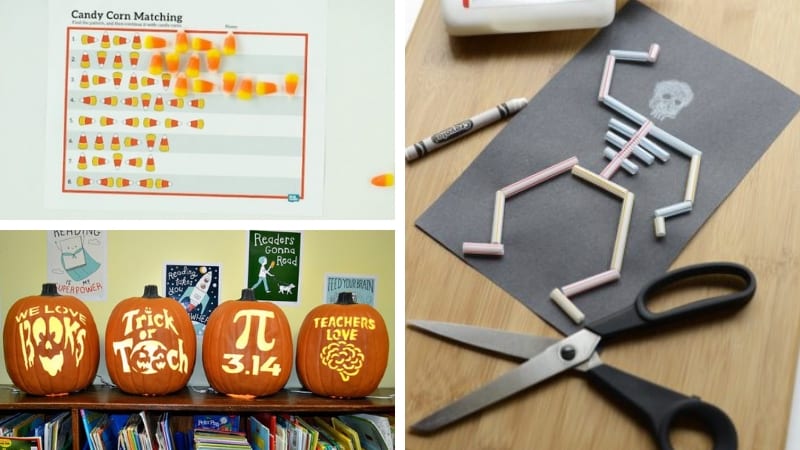 Delight your little ghouls and goblins with these spook-tacular Halloween games, crafts, and activities for your classroom. Your students will be so distracted with their wickedly wild fun that they won't even realize that they're also learning.
1. Try candy corn math.
We've got some fun printables to get you started.
2. Make spinning pumpkin tops.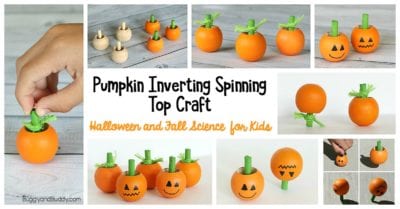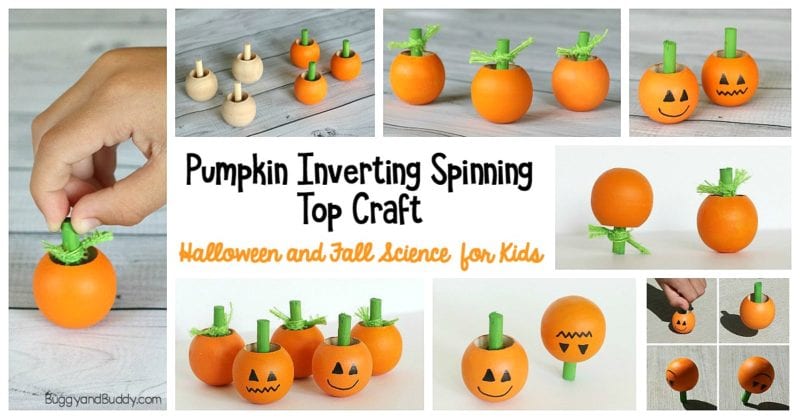 Source: Buggy and Buddy
First paint then play with these adorable little pumpkin spinning tops that "break dance," while teaching a lesson in physics.
3. Experiment with Halloween candy.
We love these easy ideas that will challenge students to think like scientists!
4. Make monster slime.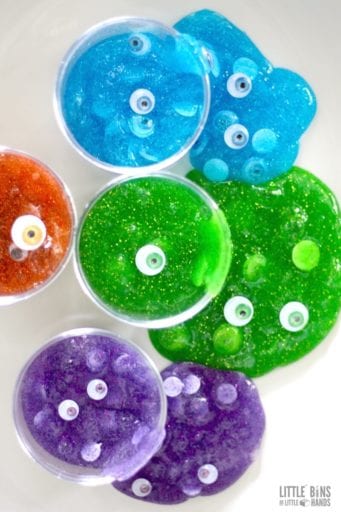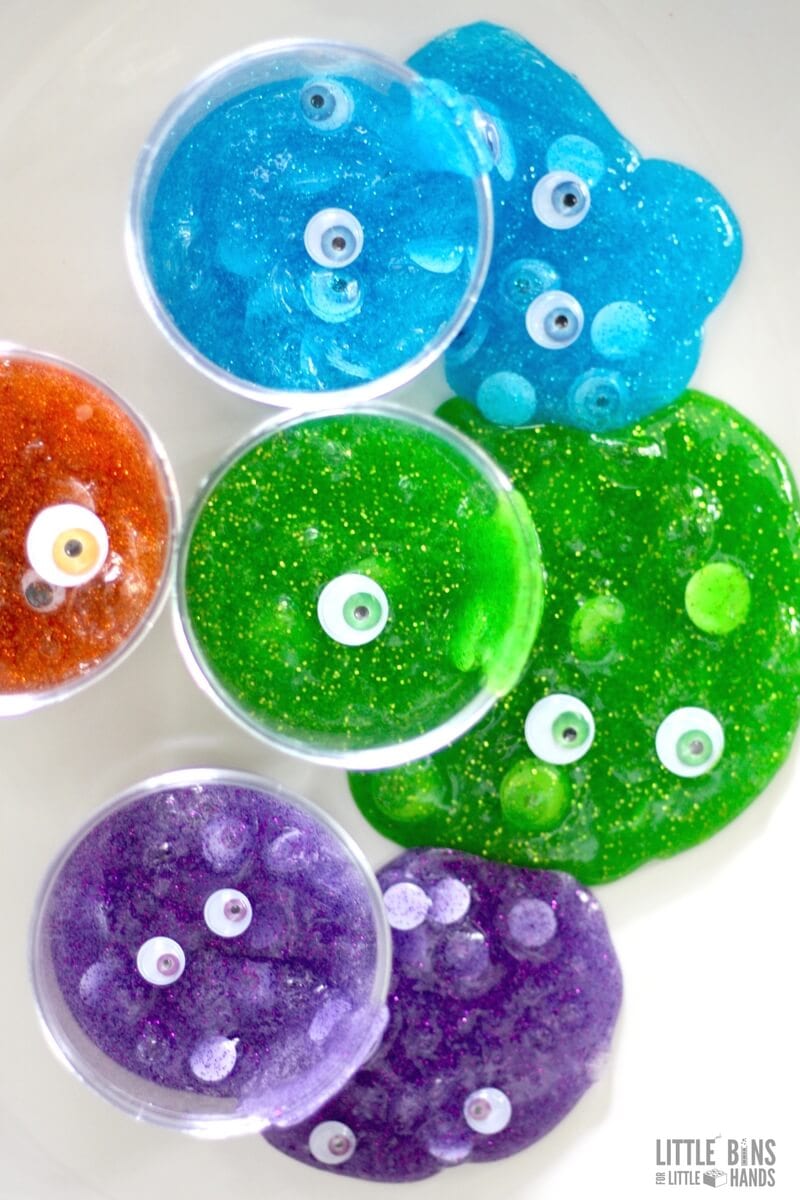 Source: Little Bins for Little Hands
Most kids love to get their hands on anything that oozes. Add eyeballs into the mix, and it's a recipe for thrills and chills.
5. Carve reading- and math-themed pumpkins.
Get to a Pumpkin Patch Because These Teacher Carving Templates Are Everything
Click on the link above to get your free templates!
6. Make straw skeletons.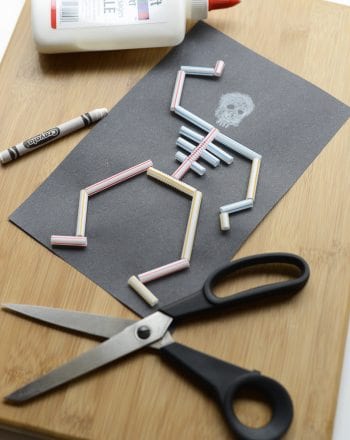 Source: Education.com
Insert a little biology lesson about the skeletal system when you work on these bone-chilling skeletons for Halloween.
7. Do some Halloween writing.
Get Our Free Halloween Writing Paper Plus 15 Spooky Writing Prompts
Our free writing paper is spook-tacular!
8. Play Witch Pitch .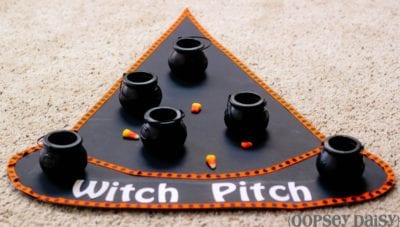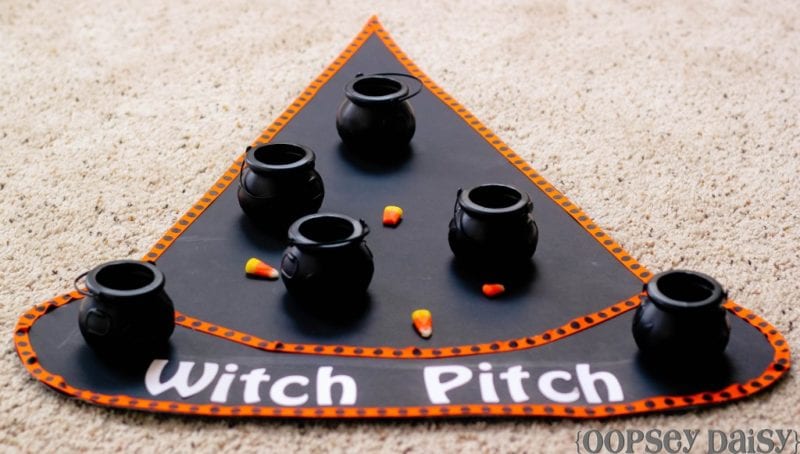 Source: Oopsey Daisy Blog
Test the students' candy-tossing abilities with a themed game but encourage them not to eat all the candy corn before they start playing!
9. Make ghost rockets.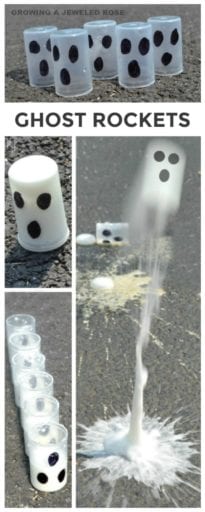 Source: Growing a Jeweled Rose
What kid wouldn't love to see a ghost rocket through the air? This project is definitely meant for the outdoors, though.
10. Create Halloween shadow puppets.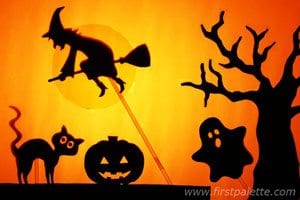 Source: First Palette
Tie this shadow puppet activity with a Halloween-themed story (or have the kids write their own!).
11. Make a goblin guts sensory bag.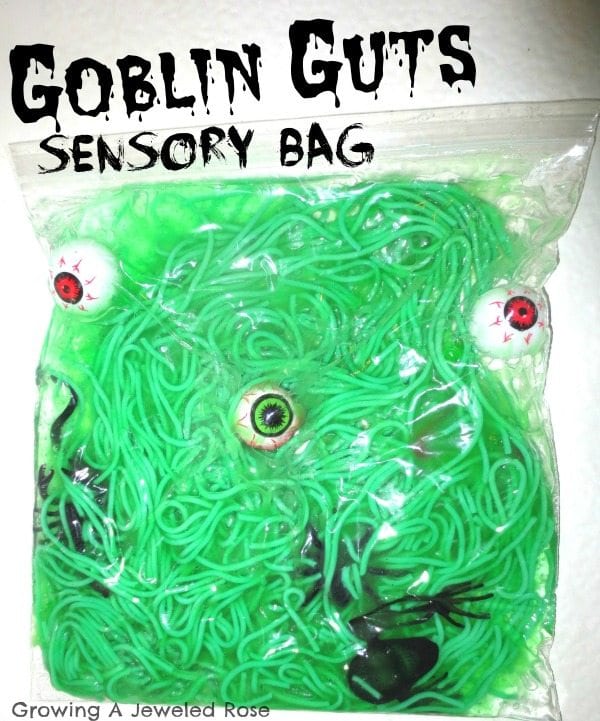 Source: Growing a Jeweled Rose
This disgustingly delightful sensory bag gives kids a feel of icky goo, without the mess. Check out the Growing a Jeweled Rose blog for more Halloween-themed sensory bags.
12. Make a pumpkin volcano.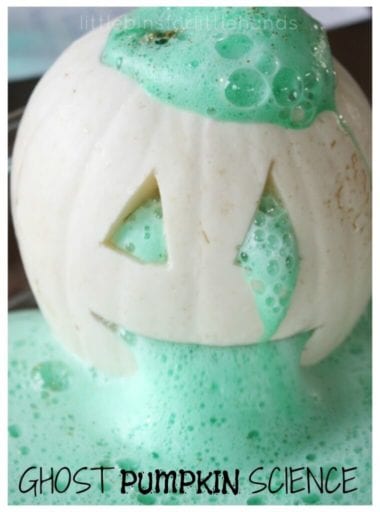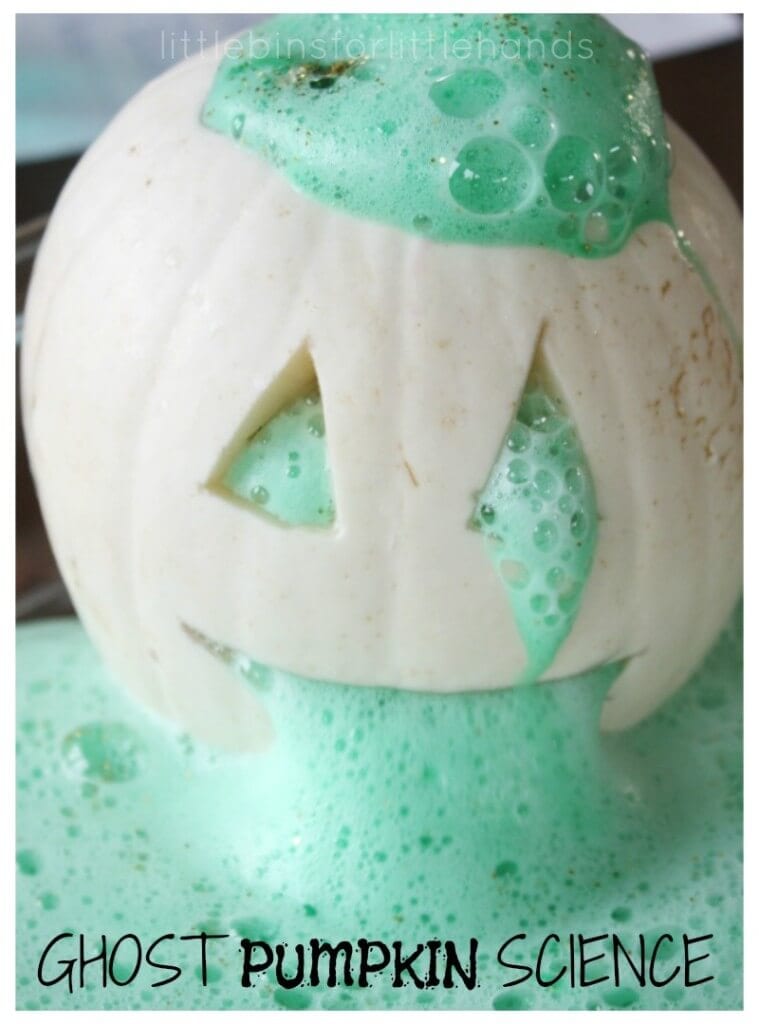 Source: Little Bins for Little Hands
Pumpkins are just waiting to be made into a science experiment, aren't they? These pumpkin-canos will cause kids to erupt with sheer excitement.
13. Make egg carton bats and leaf ghosts.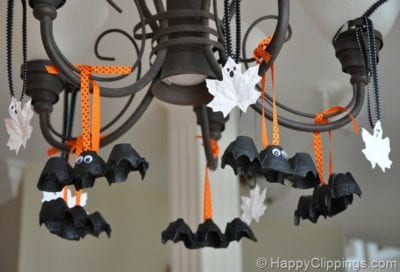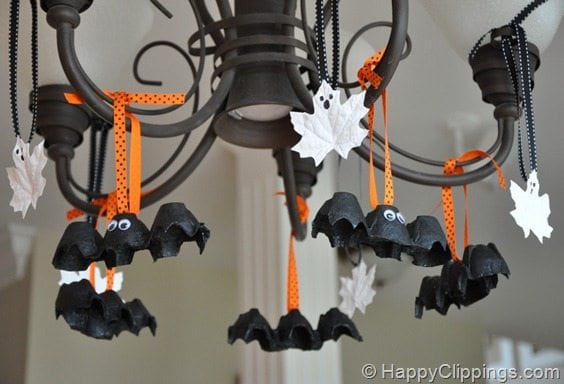 Source: Handimania
These cute little Halloween creatures are fun to make and hang around your classroom this season.
14. Write pumpkin patch stories.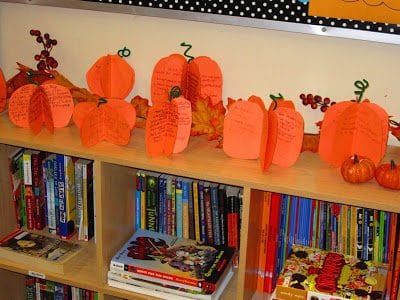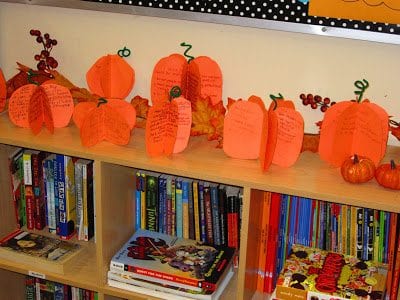 Source: Runde's Room
This teacher waved her magic wand and turned plain old pumpkins into a beautiful lesson in story elements.
15. Make geometric bats.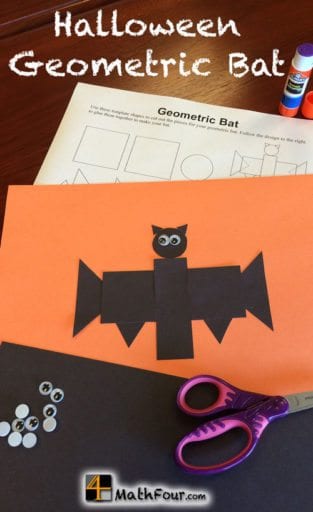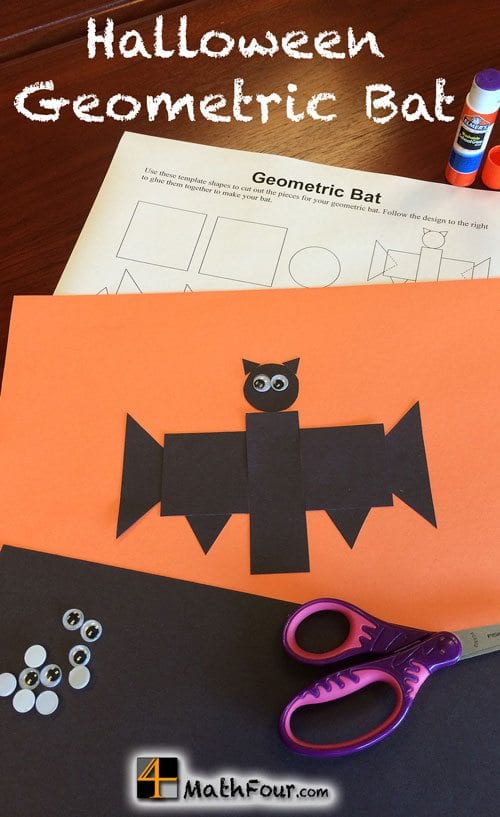 Source: Math Four
Teach a lesson in shapes and geometry while making this friendly bat.
16. Make—and graph—a seasonal treat.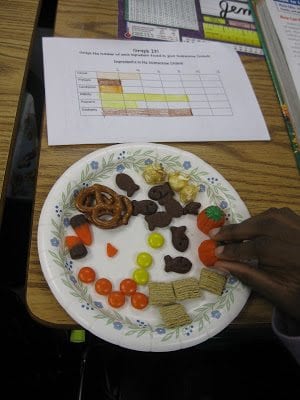 Source: Third Grade Thinkers
Students learn about mixtures and solutions in this experiment. And as a bonus they get to eat the treats afterward!
17. Calculate candy costs.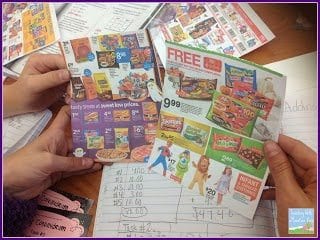 Source: Teaching with a Mountain View
Learning how to add and subtract decimals is fun when candy is involved! Bring in some Halloween candy ads for a comparison shop of the best candy prices in town.
18. Experiment with Jell-O brains.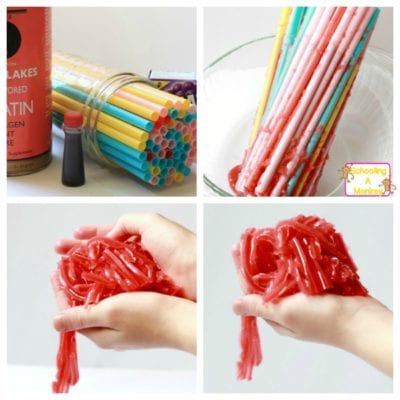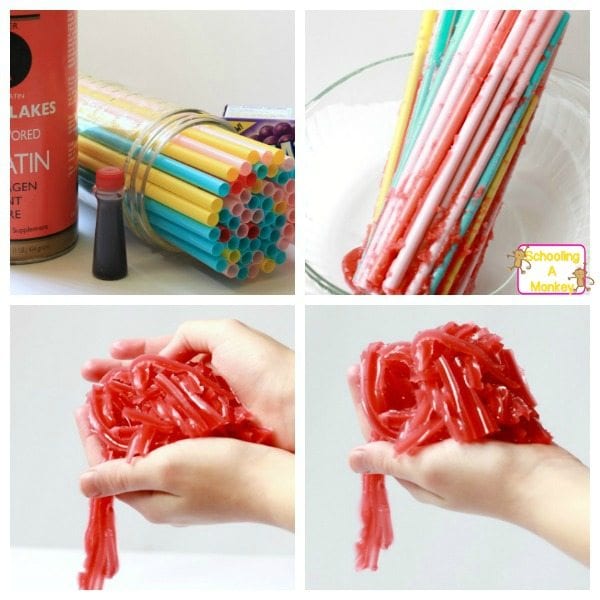 Source: Schooling a Monkey
Gross out your students with this mound of Jell-O that closely resembles brains. Incorporate a science lesson and dare them to try a bite afterward.
19. Draw spooky spiderwebs.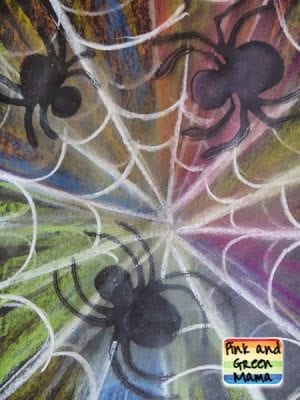 Source: Pink and Green Mama
This tried-and-true art technique uses colored chalk and school glue to make some pretty awesomely creepy spiders.
20. Make a ghost dance.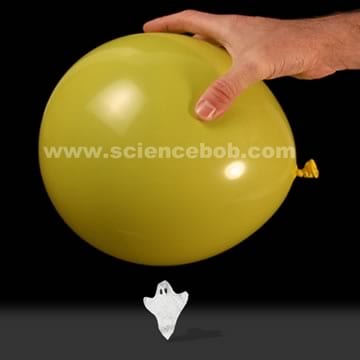 Source: Science Bob
Isn't science fun? Make this cute little tissue ghost dance with just a balloon and a little static electricity.
21. Make glittery spider webs.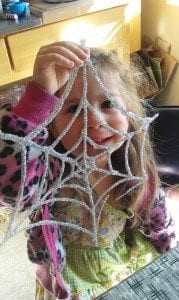 Source: Woojr
If the words glitter and glue in the same sentence put you in a mild panic, this project is probably not for you. But if you give it a try, you'll love the results.
22. Create cotton swab skeletons.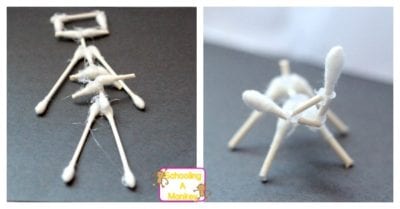 Source: Schooling a Monkey
This activity can be tailored to kids of all ages, depending on how "realistic" you want your skeleton to be, using cotton swabs and glue.
23. Try some Franken-fun.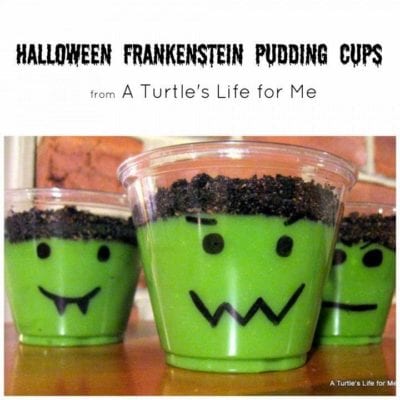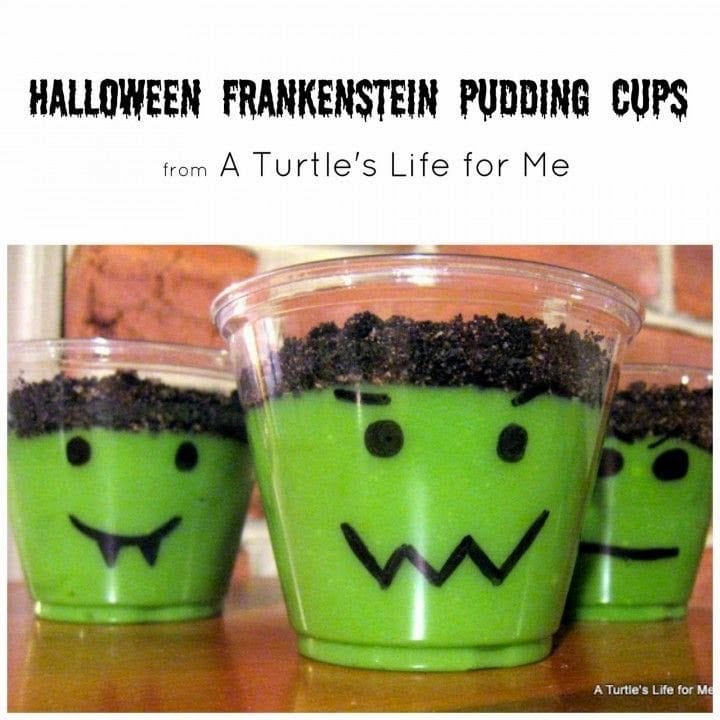 Source: The First Grade Parade
We love this collection of learning and fun ideas based on everyone's favorite monster, Frankenstein.
24. Make cinnamon leaf ornaments.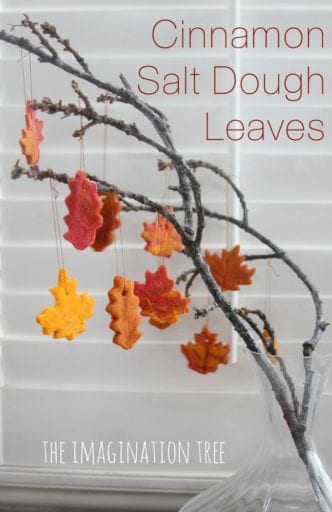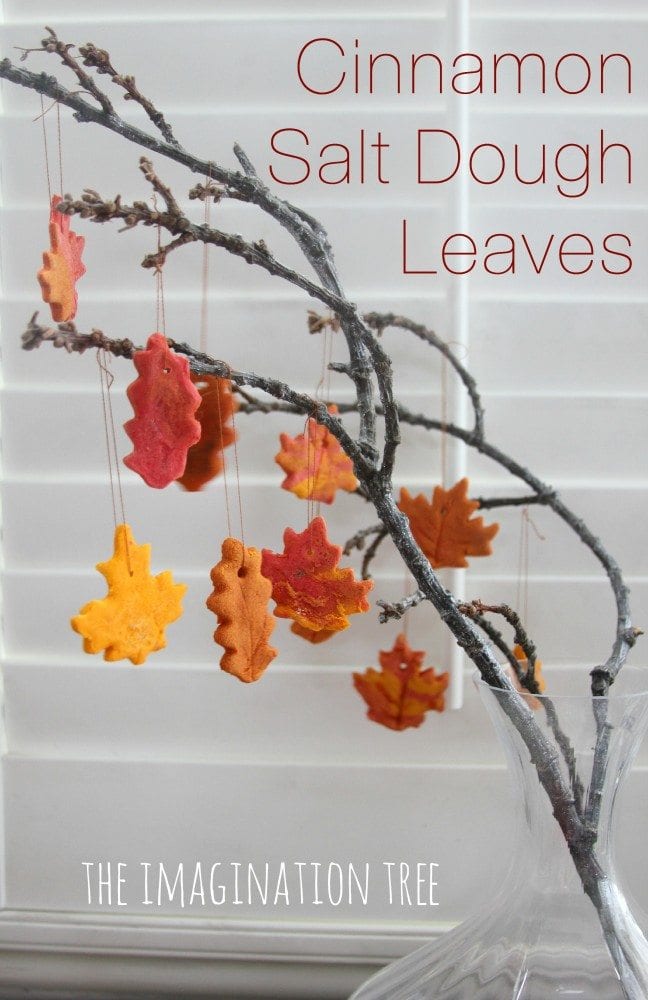 Source: The Imagination Tree
Add a little spice to your salt dough recipe to make these sweet-scented ornaments to adorn your classroom.
What are your favorite Halloween classroom games and activities? Come and share in our WeAreTeachers HELPLINE group on Facebook.
Plus, our favorite Halloween books and teacher costumes.