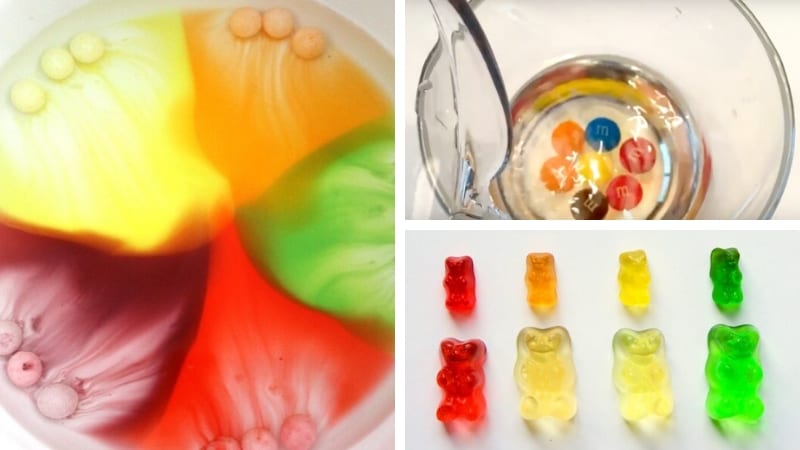 Kids love candy, and kids love science. Why not combine the two and try some of these fun, easy Halloween candy experiments that will not only get your kids excited about science but help empty that plastic bucket!
1. Dissect a candy bar.
This lesson plan offers a starting point that can be adapted for other candies.
SOURCE: Little Bins for Little Hands
This isn't just a cool science experiment, it's like a beautiful art project! Simple (just two ingredients) and quick.
3. Remove the "M" from M&Ms
You can actually make the Ms float! The video above explains it all.
4. Take the candy acid test.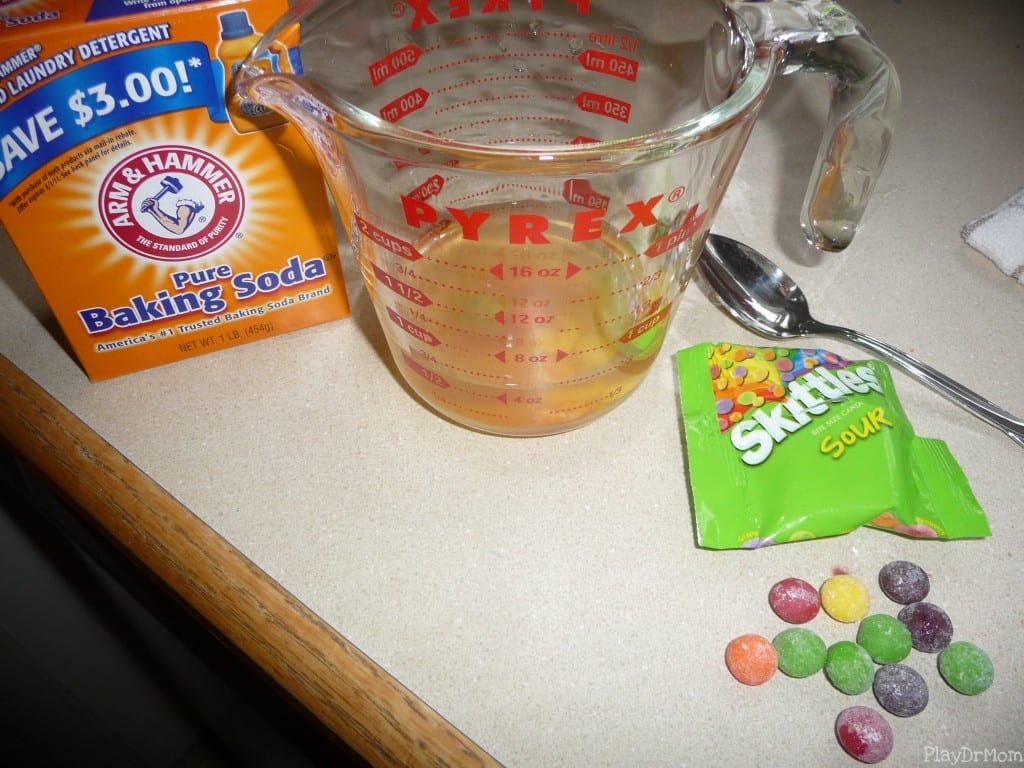 SOURCE: Play Dr. Mom
A simple experiment to test whether candy has acid in it. All you need is sour Skittles, water, and baking soda. If the candy has acid, the mixture will bubble and fizz when the baking soda is added.
5. Make your own candy vending machine.
There are a lot of variations of this project on YouTube, but it's sure to challenge students' engineering and planning skills.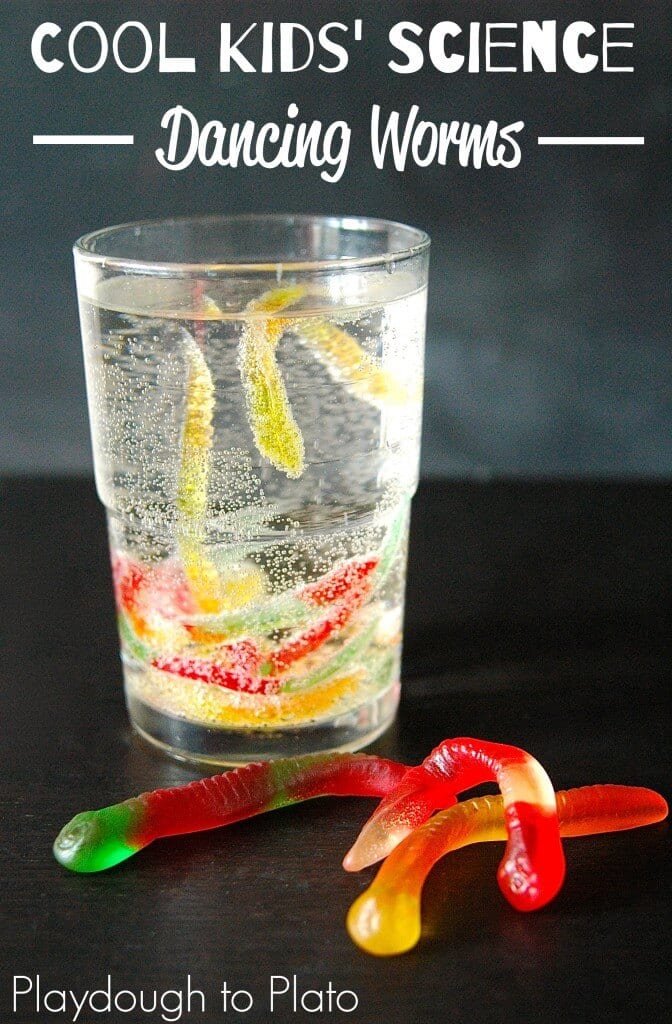 SOURCE: Playdough To Plato
This simple activity is perfect for little scientists who want to see creatures come to life before their eyes.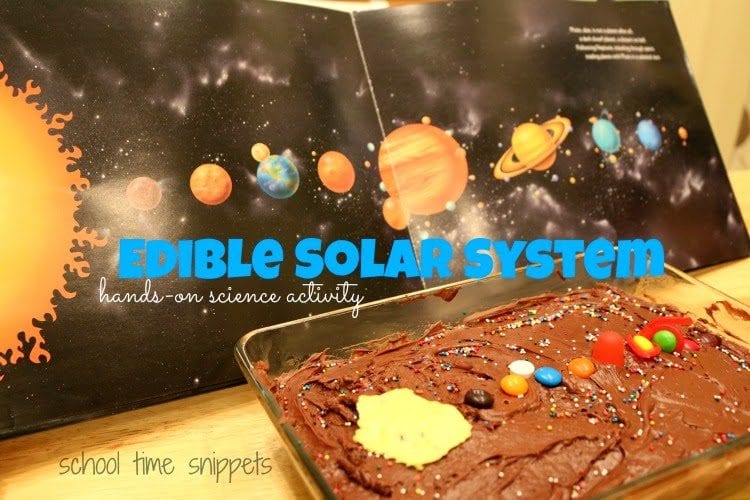 SOURCE: School Time Snippets
This awesome hands-on activity is paired with the book Planets by Ellen Hasbrouck. Kids will love constructing their own galaxy on a pan of brownies with leftover Halloween candy. (Ask parent volunteers to provide the brownies.)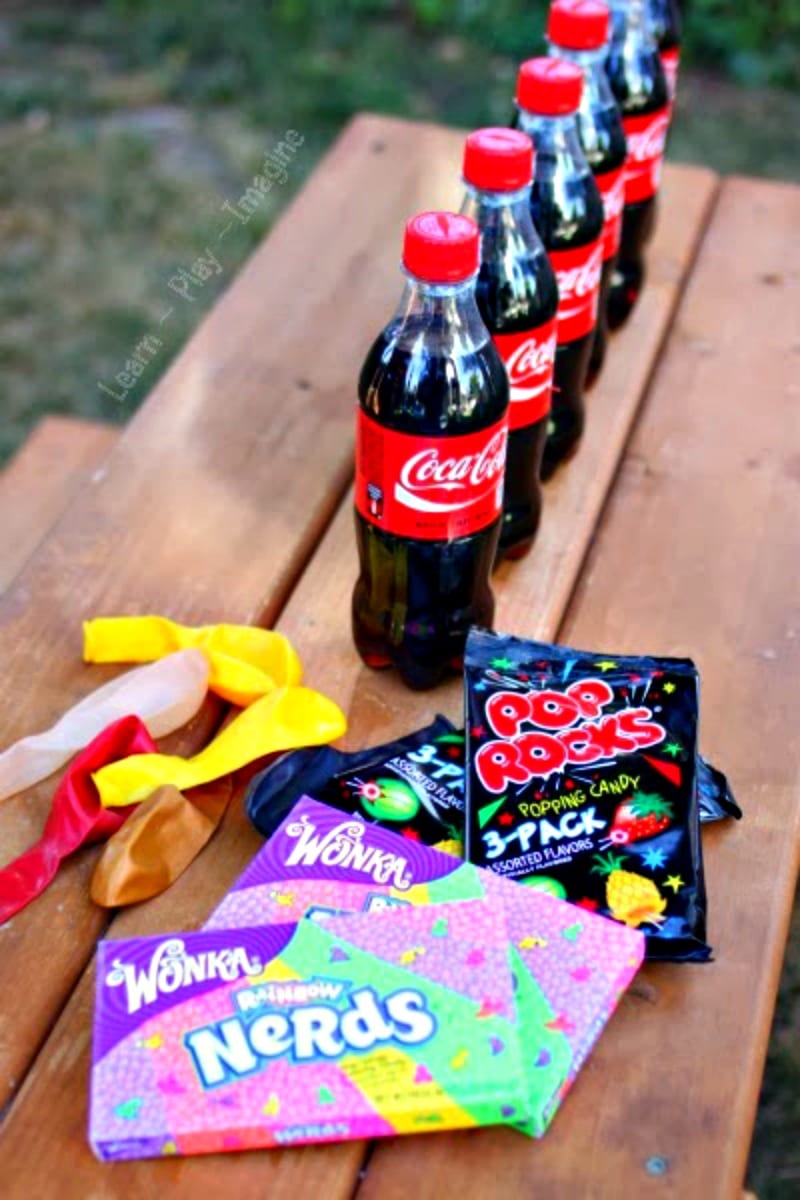 SOURCE: Learn Play Imagine
Your students will think they are performing magic with this fun experiment! This version is a fun one, as kids get to try varying amounts of different candies and observe the results.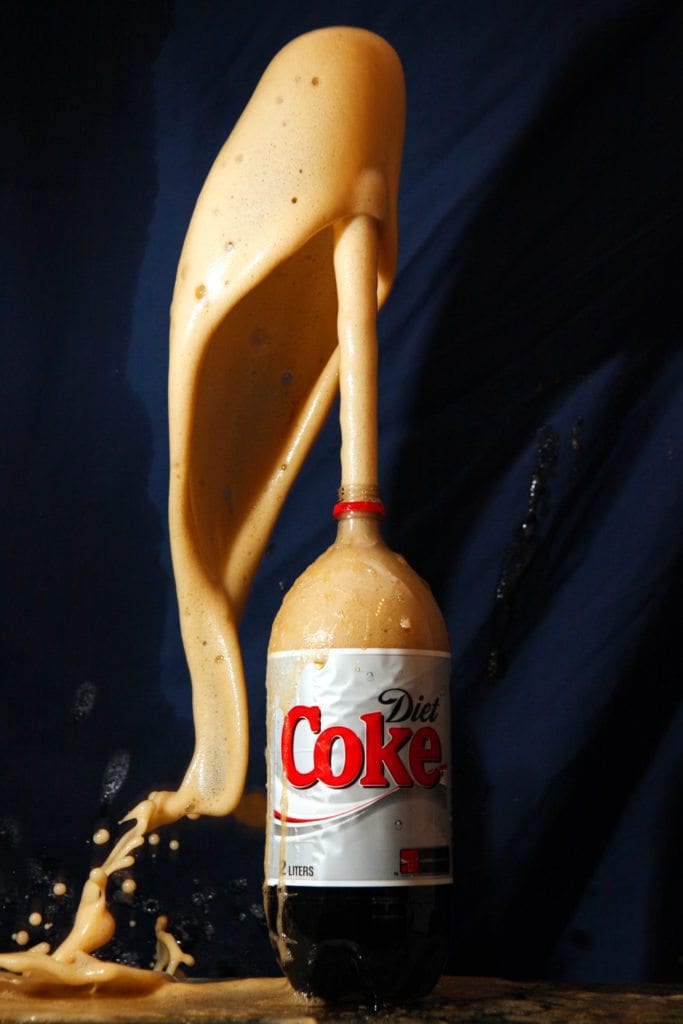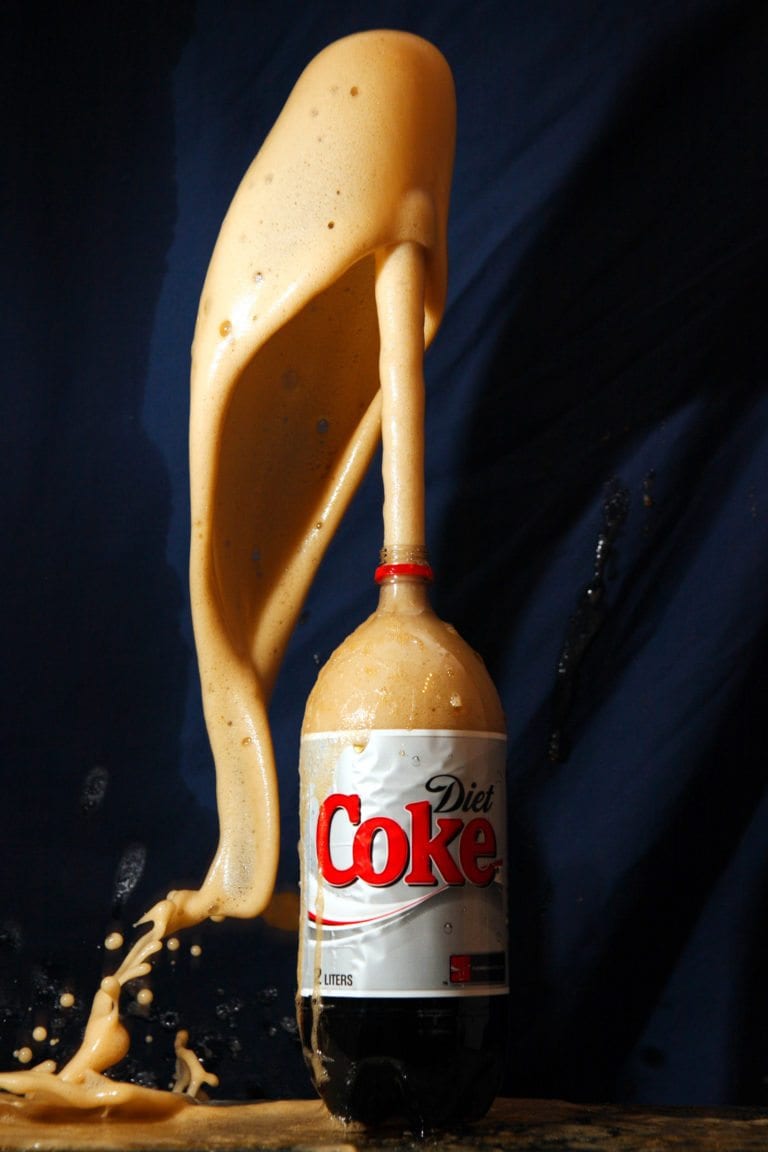 SOURCE: Steve Spangler Science
This amazing experiment is a classic! Your students will love creating Diet Coke geysers as they learn about chemical reactions. Note: definitely an outdoor activity!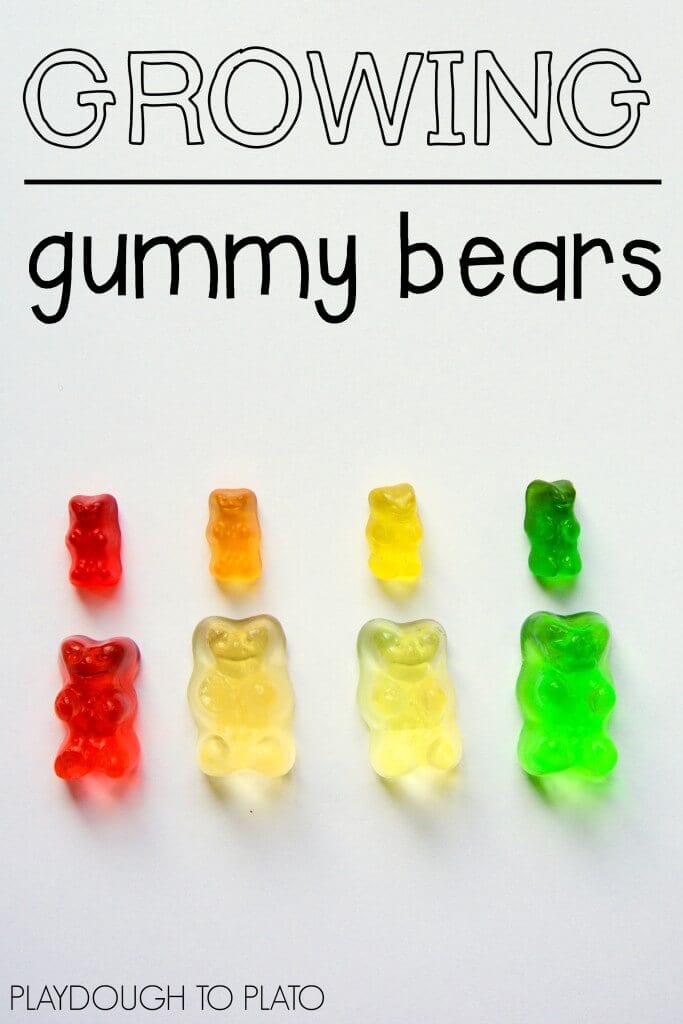 SOURCE: Playdough to Plato
Little ones will love this Alice in Wonderland–style experiment. Using water, salt, and gummy bears, your students will learn about the process of osmosis.

SOURCE: Lemon Lime Adventures, Dissolving Peeps, Dissolving Candy Pumpkins
What makes these candies dissolve the fastest—and why? Your students will get a taste of the scientific method as they experiment with different liquids and leftover Halloween candy.
SOURCE: Steve Spangler Science
Steve Spangler Science shares this activity that experiments with the effect of heat on different types of candy. Your students will be surprised by the different reactions of Smarties, Pixy Sticks, Lifesavers and more! Great activity for teaching predicting and the scientific method.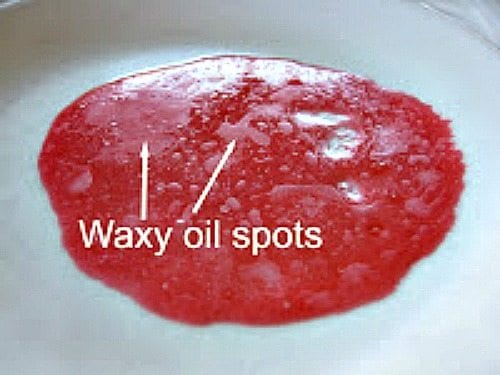 SOURCE: Candy Experiments
Who knew candy had more than just sugar in it? This experiments using Starbursts and heat is eye-opening.
Do you have any other brilliant Halloween candy experiments? Come and share in our WeAreTeachers HELPLINE group on Facebook.
Plus, our favorite Halloween games and writing prompts.