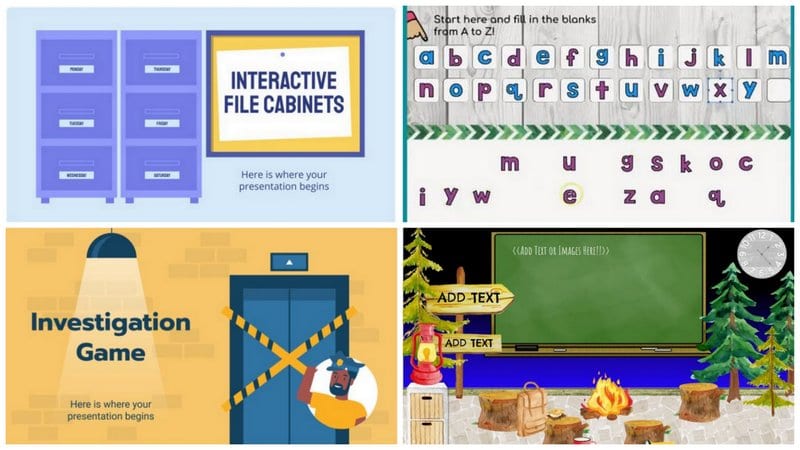 Slideshow presentations are pretty standard in most classrooms these days, especially for distance learning. Google Slides is a popular option: it's free, it has lots of cool features, and it integrates easily with Google Classroom. One easy way to make your presentations pop is to use Google Slides templates, also known as themes. All the design work is done for you, so all you have to do is customize them to fit your needs. We've rounded up some of the best free Google Slides templates out there. Take a look, then get busy creating something new!
New to Google Slides? Start here for tips and tricks every teacher needs to know.
1. Interactive Jeopardy!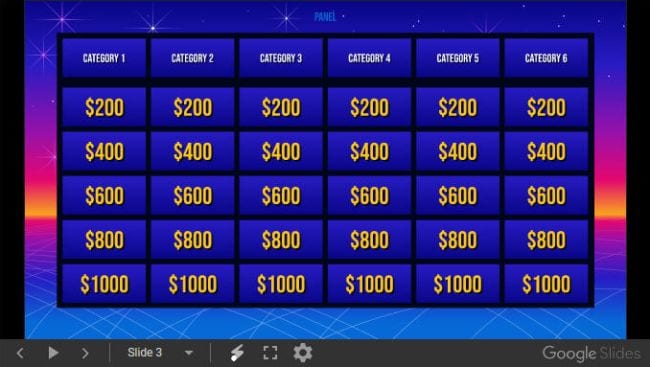 Turn test review into a fun competition! This interactive template is fully customizable; just add your questions and answers.
Get it: Interactive Jeopardy!/Slides Carnival
2. Desktop Organizer Calendar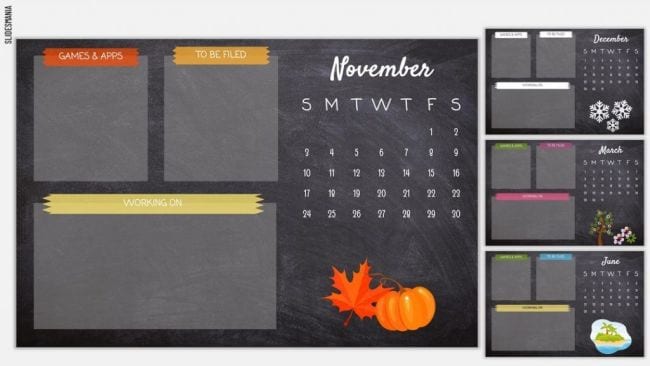 Use these monthly organizers to link to other projects, slideshows, documents, and more. It's a great place to start class each day.
Get it: Desktop Organizer Calendar/SlidesMania
3. Alphabet Order Game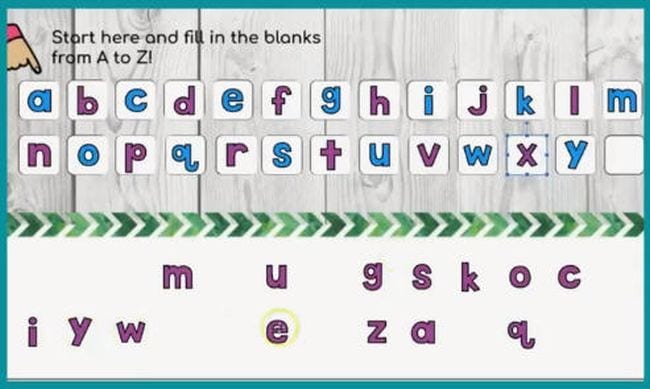 This Google Slides game is ready to go! Use the five increasingly challenging drag-and-drop levels with your whole class, or assign it as station work.
Get it: Alphabet Order Game/Teachers Pay Teachers
4. Galaxy Theme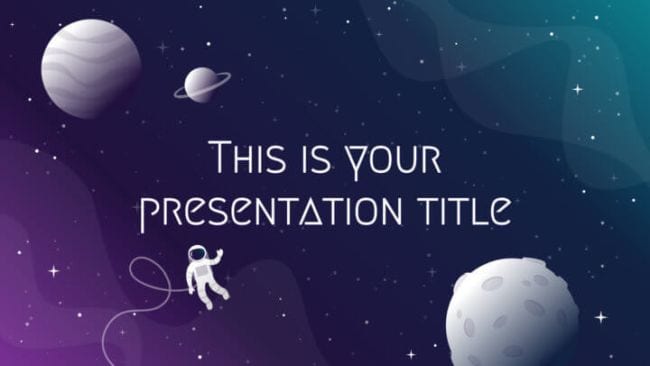 These Google Slides templates are perfect for a unit on space. (You might even say they're out of this world!)
Get it: Galaxy Theme/Slides Carnival
5. Bulletin Board Theme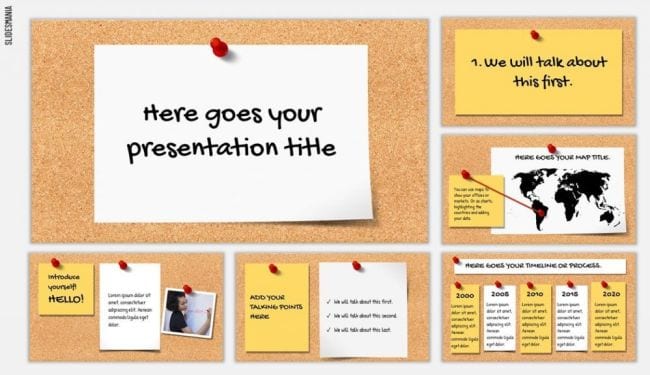 Use this theme to create presentations, or for an interactive classroom bulletin board with links to flyers, events, and more.
Get it: Bulletin Board Theme/SlidesMania
6. Breakout Room Note Taker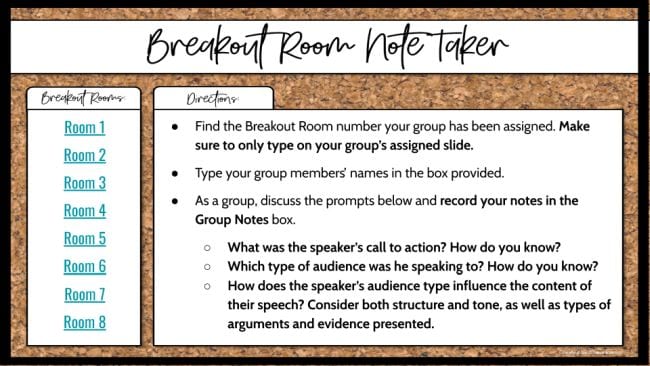 Virtual breakout rooms are a nice way to incorporate group work into distance learning. Have your students use these Google Slides templates to record their discussion.
Get it: Breakout Room Note Taker/Hello Teacher Lady
7. Who's Who? Game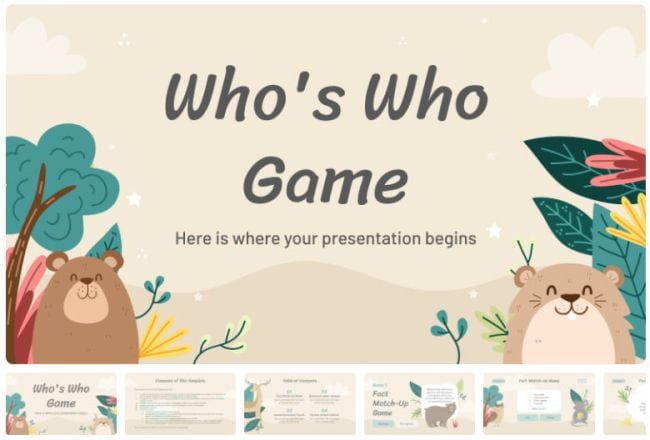 These templates have activities like a match-up game and crossword puzzles built right in.
Get it: Who's Who Game/SlidesGo
8. Camping Virtual Classroom Theme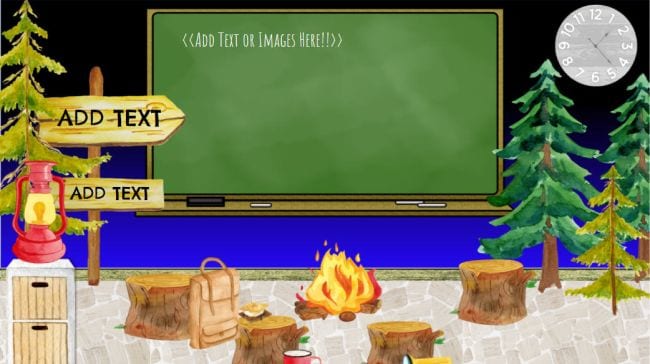 Virtual classrooms are such a fun way to make distance learning more engaging. This free camping theme has multiple slides to customize.
Get it: Camping Virtual Classroom Theme/Student Savvy
9. Farm Animals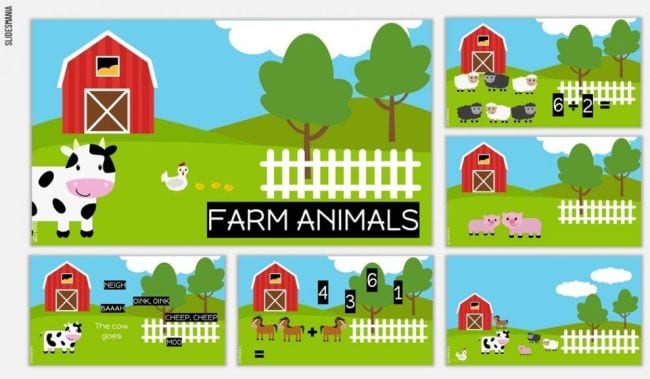 Use these farm animal Google Slides templates to create interactive math or spelling activities for young learners.
Get it: Farm Animals/SlidesMania
10. Vocabulary Four Square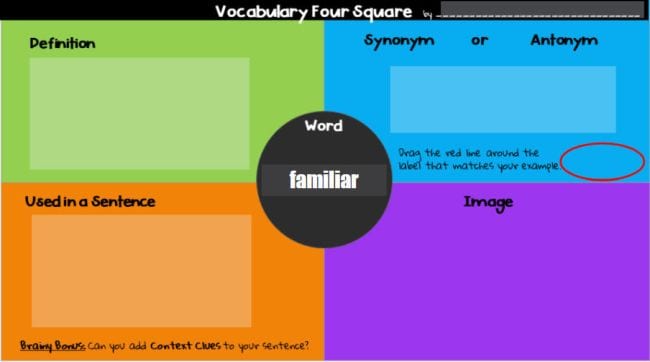 Customize these simple interactive templates with the vocabulary words your students are studying. Then use it for group work or a homework assignment.
Get it: Vocabulary Four Square/A Digital Spark
11. Investigation Game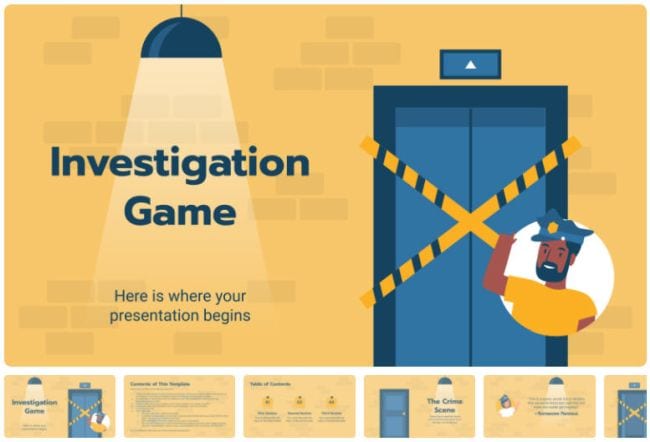 Transform an ordinary lesson into an investigation! This would be a cool way to teach kids about primary sources.
Get it: Investigation Game/SlidesGo
12. Digital Notebook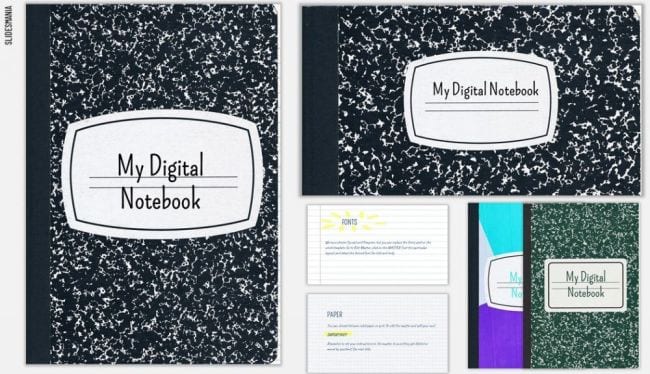 These slides are fun interactive way for kids to keep track of notes, research, and more.
Get it: Digital Notebook/SlidesMania
13. Classroom Assignment Slides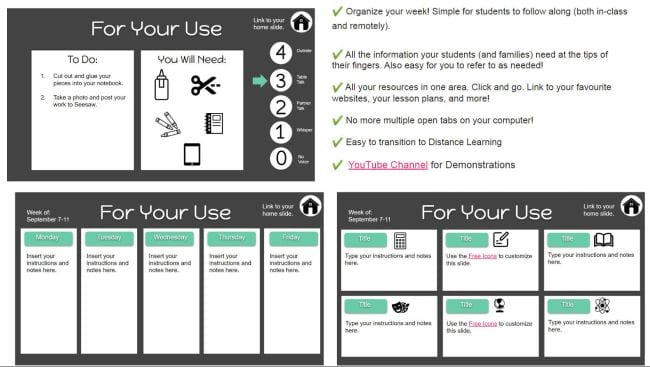 This planner makes a teacher's life easier, whether they're working in person, online, or in a blended environment. These slides give students one place to access all their assignments, group or individual.
Get it: Classroom Assignment Slides/Happy Pixels
14. Studying Organizer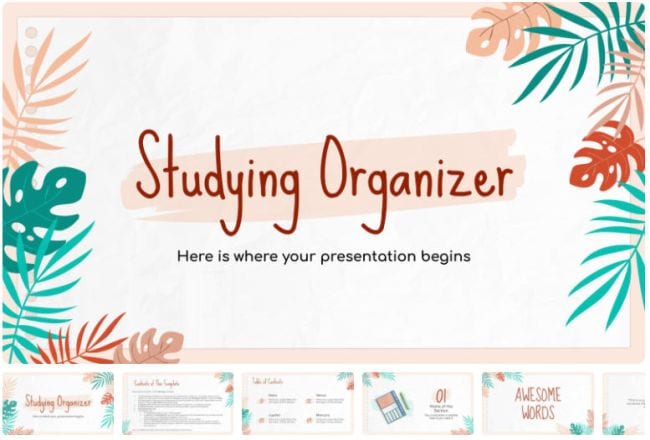 Give your students a leg-up on their classwork with this free Google Slides template study organizer.
Get it: Studying Organizer/SlidesGo
15. Dinosaurs Theme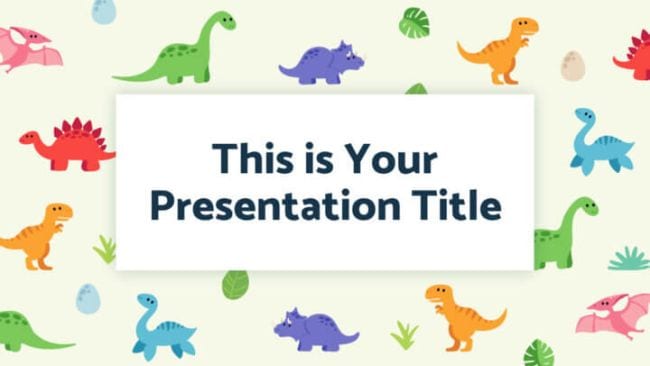 Introducing little ones to prehistoric times? Try these free Google Slides templates!
Get it: Dinosaurs Theme/Slides Carnival
16. Digital Board Game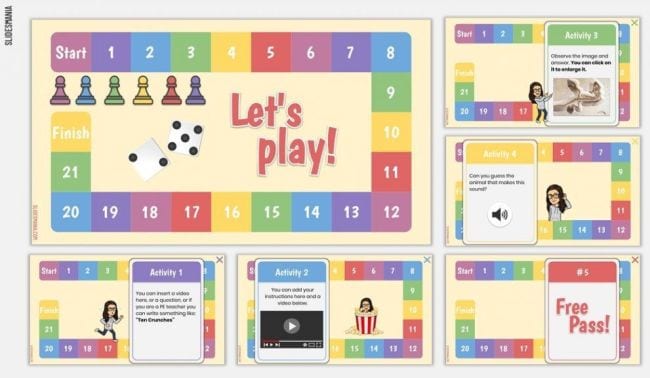 Customize this board game template to use for a fun review activity in pretty much any subject.
Get it: Digital Board Game/SlidesMania
17. Vintage Geography Theme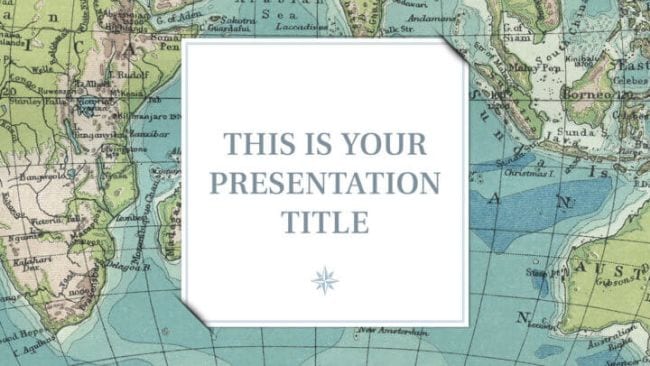 Calling all geography teachers! These slides are just for you.
Get it: Vintage Geography Theme/Slides Carnival
18. Elementary School Weekly Planner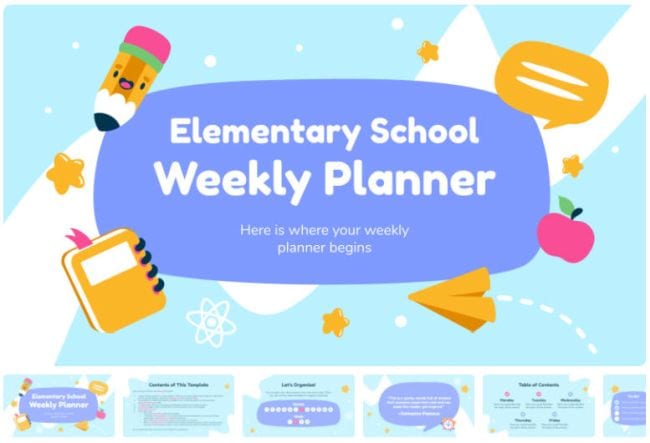 Help students develop good study habits and learn to organize their time with these cheery slide templates.
Get it: Elementary School Weekly Planner/SlidesGo
19. Virtual Job Fair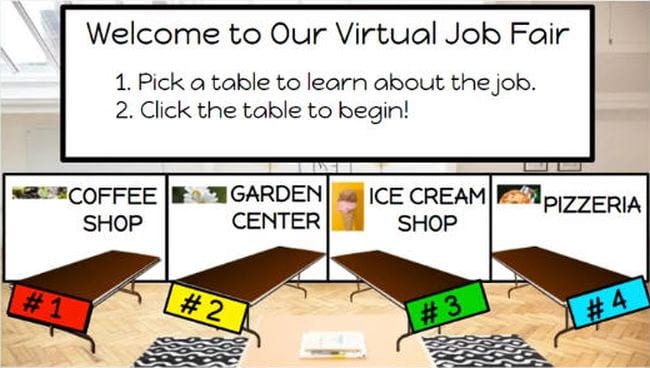 Need a fun way to hold virtual career day? Set up these slides with photos, videos, and info about a variety of jobs for kids to explore.
Get it: Virtual Job Fair/Autism The Teen Years
20. Letter Writing Slides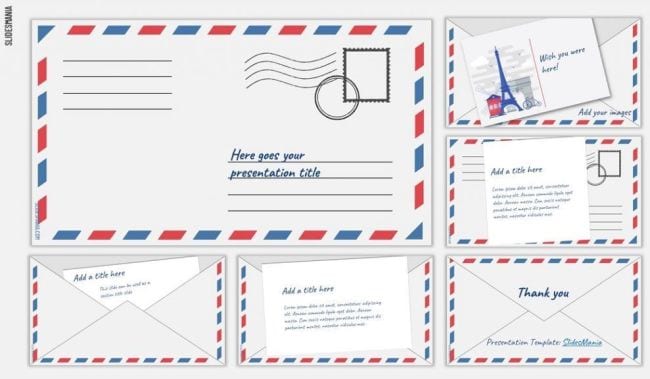 Teaching a unit on letter writing? These slides are the perfect theme.
Get it: Letter Writing Slides/SlidesMania
21. Spelling Choice Boards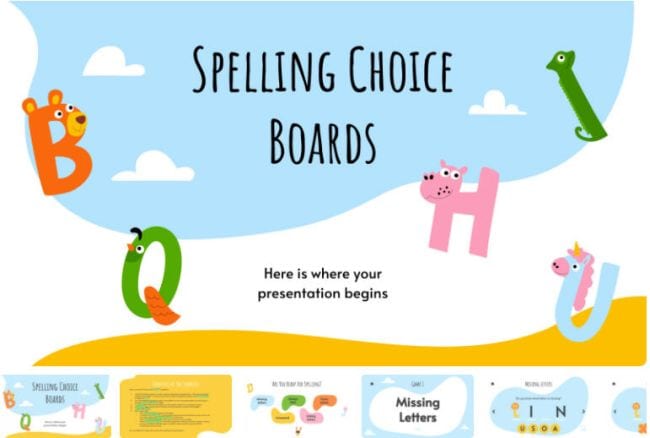 This template is ready to use, with its missing letter games and other spelling activities. You can also customize it to fit your needs.
Get it: Spelling Choice Boards/SlidesGo
22. Who Wants To Be A Millionaire?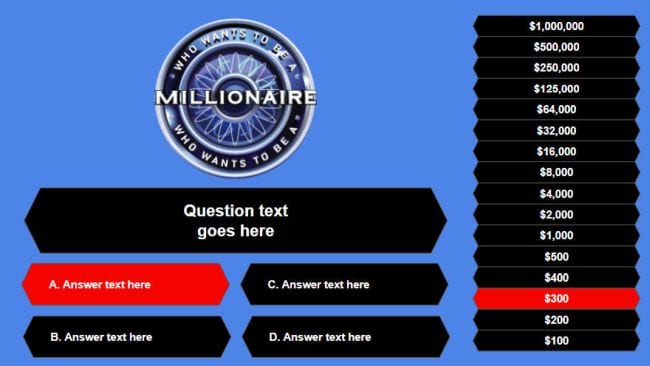 Customize these slides for an engaging and enjoyable way to review any subject.
Get it: Who Wants To Be A Millionaire?/ROOMBOP
23. Interactive File Cabinets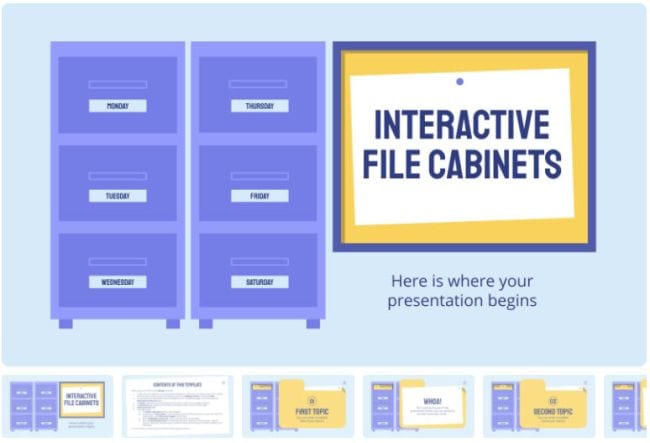 This is a smart way to organize digital documents and materials for your classroom. Assign each class or subject a drawer, then use the tabs to link to documents and other files.
Get it: Interactive File Cabinets/SlidesGo
24. Harry Potter Theme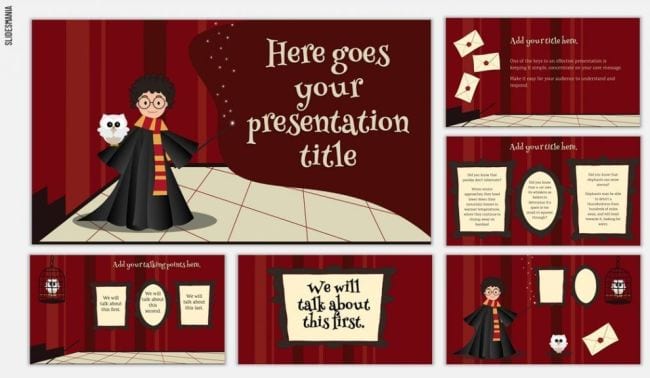 It's not magic, though it might seem like it to muggles! These Google Slides templates are sure to enchant your students.
Get it: Harry Potter Theme/SlidesMania
25. Google Search Theme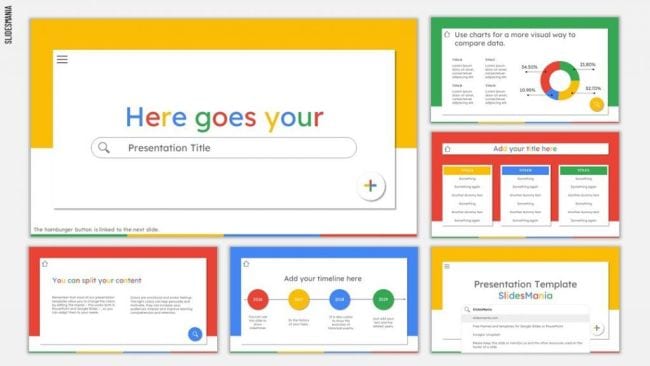 Design a presentation inspired by a Google search with these clever templates!
Get it: Google Search Theme/SlidesMania
Google Classroom has a lot to offer teachers and students. Check out these 18 Amazing Free Sites and Apps to Use With Google Classroom.
Plus, 10 Surprising and Awesome Ways You Can Use Google Docs in the Classroom.