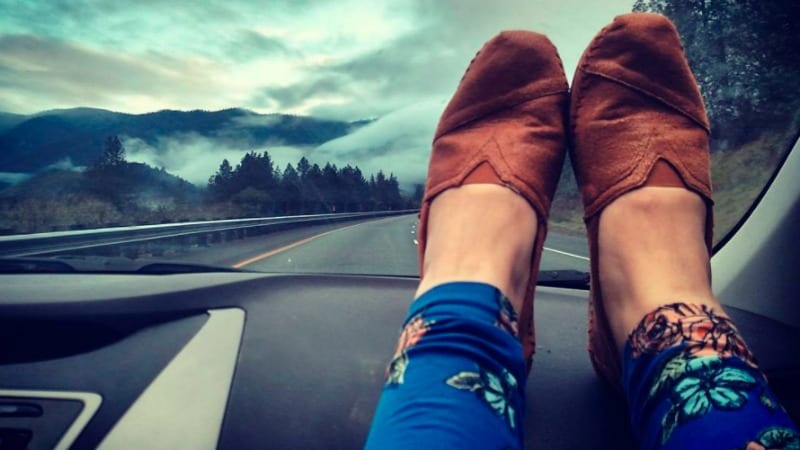 Have you already had your spring break? We're sorry. Are you on it right now? Enjoy! Is it coming up soon? Well, it's time to take notes!
Here's how teachers around the country are spending their #teacherspringbreak:
Teachers taking time for relaxation …
1. Wine, slippers, good leftovers and TV … pretty much everything you need!
2. Fun floaties.
3. "There must be more than this provincial life!"
4. Macarons? Don't mind if I do!
5. I'm taking notes from this teacher!
6. Flowers are always a good idea.
7. Target and Starbucks?! Sensory overload!
Teachers taking time to make, bake and create …
8. Time to try a new Pinterest recipe!
9. Painting is like therapy!
10. Hey! Is that work?!
11. It's time to make the … biscuits.
12. Sugar cookie awesomeness.
Teachers taking time to read a good book …
13. Add this one to your reading list!
14. The beach is optional, but we highly recommend it.
15. It has Audrey Hepburn on the cover!
16. All teachers should have a good YA book on their reading list.
17. Vacation reading is the best.
Teachers taking time for drinking … lots of drinking …
18. Um, yes. I'm in.
19. Why pick just one to try?
20. Moscow mules with creativity!
21. Wine and sunshine … a good combo.
Teachers spending time outside …
22. Let's hit the trails!
23. Botanical garden and patio? Absolutely!
24. Why yes, I do have time to take you for a walk.
25. This is how I imagine I look too.
26. Rock those waves, sister!
27. Toes in the sand.
Teachers taking time for their pets …
28. I really want him.
29. Good snuggle time.
30. Yes, that is a dog and a cat in a crate together.
31. Oooh, I want this one too!
32. Now this is a place I'd like to be.
33. Leggings and a pup? Add a book and I'd be set.
34. How can you be mad at that face?
35. You have to take a nap whenever you can get it.
Teachers hitting the road …
36. Blue skies on vacation days are the best!
37. Is that a mountain in the background?
38. Don't forget to see the sights!
39. I'm a sucker for Southwest landscapes!
40. Everyone should have a hammock in their vacation room.
41. London or bust.
42. Starbucks with Mickey Mouse. I could get behind that.
43. Find your inner adventurer.
44. Road trip!
45. Leaving on a jet plane.
46. Now this says vacation!
Teachers taking time to look fabulous …
47. Most of us can only aspire to look so gorgeous and effortless.
48. This teacher definitely needed a break.
49. Happiness is … adventures with great pups.
50. Hello Chicago!