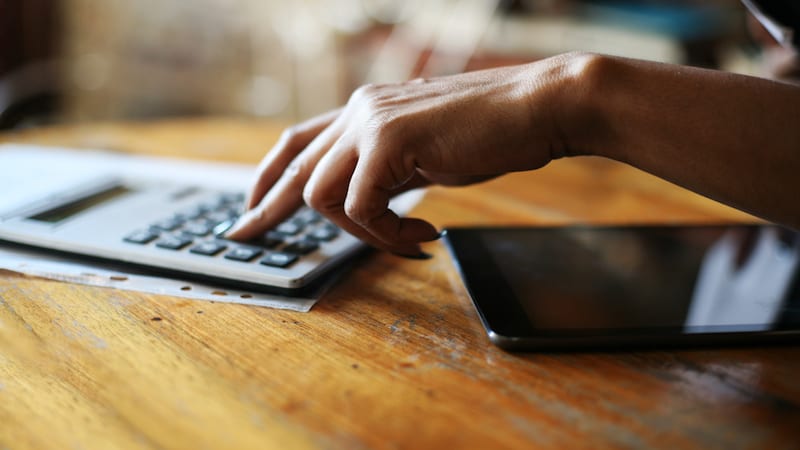 About 40 percent of Americans under age 30 have student loan debt. For those with a bachelor's degree, it's more than half—and they owed a median of $25,000, according to a 2016 Pew Research Center analysis.
Fortunately for teachers, some of that debt may be forgiven. But not everyone qualifies. Just how much debt you can wipe away depends on when you graduated, where you work and for how long, among other factors.
It's smart to explore your options early so you have the best chance of taking advantage of a program. You may qualify for more than one, so look at the criteria for each before deciding that is best for you. Although the three listed here are federal programs, see if your city or state has a loan forgiveness programs to reward teachers helping out in high-need areas.
Teacher Loan Forgiveness
This program began in 2001 to encourage people to enter and stay in the teaching profession. To be eligible for Teacher Loan Forgiveness (TLF) Program, a borrower must not have had an outstanding balance on Direct Loans or Federal Family Education Loan (FFEL) Program loans as of Oct. 1, 1998, or on the date that the borrower obtained a Direct Loan or FFEL Program loan after Oct. 1, 1998. Not all loans first disbursed on or after Oct. 1, 1998 will be eligible. For example, a borrower who has outstanding loans first disbursed prior to and on or after Oct. 1, 1998 will not be eligible for TLF.
What it takes to qualify:
You must teach full-time for five, complete consecutive years at school that is designated as having a high concentration of low-income students. You can work at different schools in this period, but each must meet the Title 1 funding requirement. To search for a list of qualifying school, check out this directory provided by the U.S. Department of Education.
The program covers all schools operated by the Bureau of Indian Education or on reservations by tribal groups, even if they are not listed in the directory.
What it doesn't cover:
Time spent teaching through AmeriCorps does not count toward the benefit.
Perkins and PLUS loans are not forgiven as part of this program.
Details to know:
You don't apply for forgiveness until after you've fulfilled the five years of teaching. Go here for the Teacher Loan Forgiveness Application. It will require signatures of administrators to complete a section of the form—one from each qualifying school where you worked in those five years.
The biggest benefit ($17,500) goes to certain highly qualified special education and secondary mathematics or science teachers. Other eligible teachers can qualify for up to $5,000.
Read more about this program here.
Public Service Loan Forgiveness
You don't have to teach in a low-income school to qualify for this program, but you have to wait longer for the benefit—10 years. In October of 2017, the first cohort of eligible borrowers were able to apply for loan forgiveness. To participate, you musts be on an eligible repayment plan such as Income-Based Repayment (IBR), Pay As You Earn (PAYE) or Revised Pay As You Earn (REPAYE). Extended and graduate repayment plans are not eligible.
What it takes to qualify:
Be employed by the government (federal, state, local or tribal) or a not-for-profit organization for at least 10 years. This includes public and private nonprofit schools, AmeriCorps and Peace Corps. Your service can include a combination of teaching and other public employment.
Work full-time according to your employer's definition of full-time or work at least 30 hours per week, whichever is greater. You can combine the hours at two qualifying part-time jobs.
Make at least 120 qualifying payments on your Federal Direct Loans. The payments must have been in full and no more than 15 days late.
What is doesn't cover:
Employment a partisan organizations, labor unions, non-profit organizations that are not tax-exempt under Section 501(c)(3) of the Internal Revenue Code.
This program does not forgive Perkins Loans, or Federal Family Education Loans. For those loans to qualify, you must first consolidate them.
Details to know:
Unlike the Teacher Loan Forgiveness Program, there is no cap on the amount debt that can be erased, so this is good match for teachers carrying substantial debt.
The Internal Revenue Service cannot tax the loan amount forgiven. (The recent changes to the federal tax code did not change this provision.)
You can make sure you are meeting the monthly payment requirements for the program by getting a certification form here.
Since your work history may include various public employers over a decade, it's smart to get each to sign off on application as you go or when you change jobs.
Read more about the Public Service Loan Forgiveness (PSLF) program here.
Perkins Loan Cancellation
With this program, all of your Federal Perkins Loans can be forgiven if you teach at a low-income school or you teach certain subjects. The Perkins program ended in 2017 and no new loans are being made to borrowers. However, the Perkins Loan Cancellation and discharge program have not been impacted by the expiration. Loan forgiveness continues for those given loans in prior years. Borrowers are still eligible for the respective cancellations prescribed in the Perkins Loan regulations.
What it takes to qualify:
Teach at a low-income school, as designated in the DOE directory or in a subject that has a special designated teacher shortage, such as math, science, foreign language, or bilingual education.
Work at an elementary or secondary private school that is designated as a nonprofit by the IRS.
What it doesn't cover:
Teachers with any other types of loans other than Perkins.
Details to know:
Unlike other forgiveness programs, this one cancels your debt and interest gradually over five years—15 percent in the first year and increasing to 30 percent by the fifth year.
For more information on federal loan forgiveness programs for teachers, visit the DOE's website.
Stay tuned for future developments. Elimination of PSLF for new borrowers is among the spending cuts proposed in President Trump's 2018 fiscal budget.