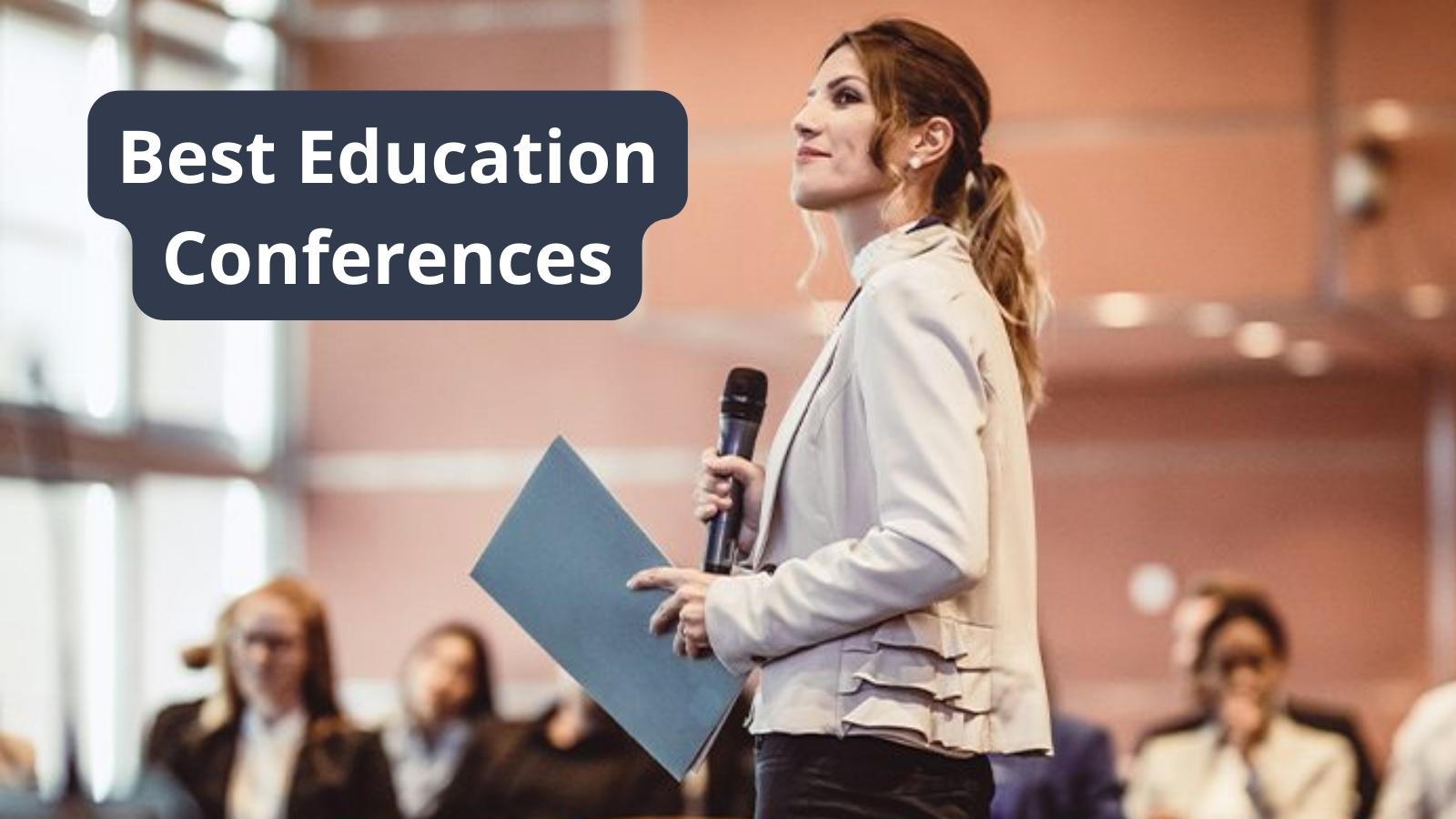 Conferences give us new ideas and strategies plus opportunities to network (and fun swag!). How do you decide what conference is for you? First, consider your goals. Then, think about your students' needs. Finally, what excites you? We know you don't have a ton of time to research, so in chronological order, here are 11 education conferences to choose from in 2022.
To celebrate the 30th year of connecting educators, International Center for Leadership in Education (ICLE) presents Making Waves in a New Era of Learning. Be inspired by the featured speakers, dynamic sessions, and the Model Schools and Innovative Districts that are successfully transforming culture and student achievement. You'll also get the chance to connect with fellow educators in a collaborative learning community and take away hands-on, actionable ideas for your school.
Dates: June 26–29, 2022
Virtual or in person: In person, Orlando
For more than four decades, ISTE has been recognized as one of the world's most influential education conferences. It's where educators and education leaders gather to engage in hands-on learning, share best practices, and hear from the brightest minds from the world of education and beyond.
Dates: June 26–29, 2022
Virtual or in person: Virtual and in person, New Orleans
The Online Teaching Conference is a gathering of faculty, staff, and administrators who are leading the way in developing innovative and effective online education. This conference is focused on curriculum, pedagogy, and technology to improve online instruction, learning, and student success. The Online Teaching Conference is an opportunity for educators to network with colleagues, connect, share knowledge, impart and receive best practices, and develop professionally.
Dates: June 29 to July 1, 2022
Virtual or in person: Virtual
Cost: Varies (see website)
Scholars struggle to consistently define and distinguish the terms, but educators agree on the need to transform both "climate" and "culture" to improve academic outcomes. This event highlights practical, real-world initiatives that are successfully transforming the quality, character, and personality of schools.
Dates: July 5–9, 2022
Virtual or in person: In person, Las Vegas
Cost: $450–$595
Teachers, counselors, and district administrators, this one's for you! LearnOn is a movement focused on getting education right through whole-child learning. LearnOn offers you a community of educators sharing in the real, messy, and magical classroom moments that make education special. Enjoy four hours of PD credit for this annual conference, and learn and grow with fellow educators and experts.
Dates: July 21,2022
Virtual or in person: Virtual
Cost: Free
In this three-day science and STEM education event, educators will share experiences, learn from collaborators, catch up with colleagues, and meet new friends. There will be engaging presentations focused on developing scientific literacy in the STEM classroom, as well as a vibrant Exhibit Hall featuring the latest teaching tools and materials, plus so much more!
Dates: July 21–23, 2022
Virtual or in person: In person, Chicago
Cost: Varies (see website)
The Visible Learning Conference will help you explore and improve student growth and achievement in the context of post-pandemic teaching. This conference will support you leveraging your expertise as an educator to make decisions about what content, ideas, and skills you want students to know, understand, and do. During these conference sessions, you'll embark on these elements of Visible Learning: teaching, leading, learning, and equity.
Dates: July 25–28, 2022
Virtual or in person: In person; Aurora, Colorado
Cost: Varies (see website)
If you are looking for education conferences for math teachers, then the NCTM Annual Meeting is the one. It is considered the "Super Bowl Event of the Year." This event brings together thousands of mathematics educators from all over the world to collaborate, network, learn, inspire, and much more. With over hundreds of education sessions to choose from and attend, you can expect to walk away with more knowledge and inspiration to implement into your classrooms.
Dates: September 28 to October 1, 2022
Virtual or in person: In person, Los Angeles
Cost: Varies (see website)
NABSE is the nation's premier nonprofit organization devoted to furthering the academic success of black children. Attend some of over 200 exhibits and network with other members and friends.
Dates: November 30 to December 4, 2022
Virtual or in person: In person; National Harbor, Maryland
Cost: $350–$700 (see website for specifics)
The IDA Annual Reading, Literacy & Learning Conference is the not-to-be-missed event in the field of dyslexia. This year's DyslexiaCon 22 will be packed with education sessions tailored specifically for professionals, families, and others affected by dyslexia. These sessions along with their highly popular Award Lectures and Symposia provide relevant and tangible takeaways for all attendees.
Dates: November 10–13, 2022
Virtual or in person: In person (San Antonio, Texas) and virtual
Cost: Varies (see website)
Education leaders at all levels—policy, system, school, and classroom—will lead like-minded colleagues through the tools and strategies needed to understand and implement proven, evidence-based professional learning.
Dates: December 4–7, 2022
Virtual or in person: In person, Nashville
Cost: Varies (see website)
Stay tuned. We will keep updating this list as new conferences pop up!
What other education conferences should be on our radar? Share in the comments below.