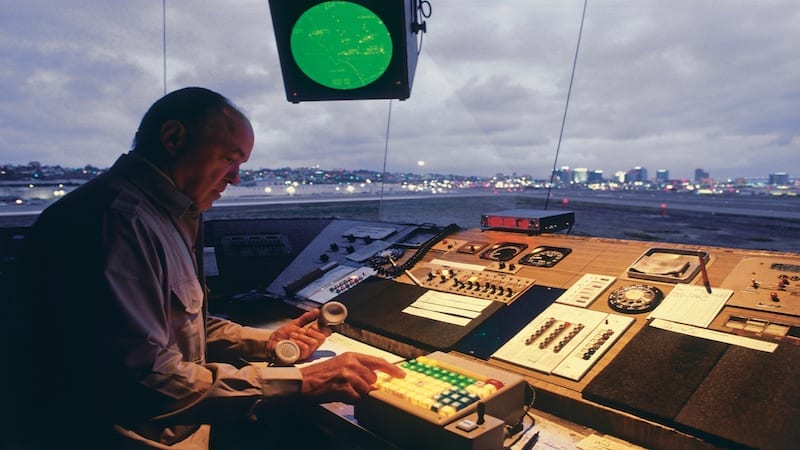 ? Alert: Parent handout freebie! Request your free family guides for school success, jam-packed with tips on how parents can support learning at home. Get 30 free copies sent to your mailbox today! Go now>>
More
Many principals I speak with comment on the difficulty of leading a student body in this era of helicopter parenting. You know who I'm talking about principals—helicopter parents hover nearby trying to micromanage every aspect of their child's school experience. Their hearts are in the right place, though their methods can sometimes present challenges. Both principals and helicopter parents have the same goal: to make sure their child gets where they're going safely and happily. With so many helicopter parents flying about in one school, principals can help clear the airspace for safe landings with these methods from real air traffic controllers.
1. Clearance Delivery: Airplane is Ready to Fly
Getting a child up, dressed, and fed is a parent-led step to setting kids up for success in the school day. Remember to let parents know that breakfast is available at school, so when challenges arise, parents can still feel good about the morning's clearance. As Stephen M.R. Covey states in his book, The Speed of Trust, "Whether you're on a sports team, in an office, or a member of a family, if you can't trust one another there's going to be trouble." I was a teacher for five years before I dropped my oldest son off at kindergarten. For someone like me who knows the system, it was still a defining moment. Parents are trusting the school staff to take care of the most precious person in their lives.
2. Pushback: Airplane Can Leave the Gate
Positive communication is critical to establishing and building trust. A principal must respect all that has gone into delivering a child ready for school. Greet parents and students at the door with a smile. This provides parents the chance to give the pushback go ahead and wave goodbye to their child. Remember that some parents may have had bad experiences when they were in school. That face-to-face contact will reassure them everything is okay.
3. Ground: Clearance to Taxi to the Runway.
Air controllers never stop communicating with their pilots. After releasing a student to their respective teacher, communication must continue. This helps build the trust needed to put parents at ease. Principals can use social media, parent portals, mass calling software like School Messenger, emails, and texting apps like Bloomz or Remind to keep parents informed. The parents' need for information is real.
4. Tower: Permission to Enter the Runway
In order to make the best use of these new channels of communication, principals must get their staff on board and use in-service time to bring teachers up to speed. Parents need to feel comfortable with the tools as well. Holding a parent workshop where they live load and test apps on their own devices can put everyone on the same page and build a community of support.
5. Departure: Organizing Planes in the Air Space 
A principal's job continues when students are in the classroom. Knowing the schedule of events, who is where, and how students are faring each day both academically and socially will help keep you informed and ready for conversations with any parent who may call. Remember, what's happening to their child is their business.
6. Approach: Control as the Airplane Nears its Destination
At the end of the day, principals should be out in the halls again greeting parents who have arrived to pick up their children. Communication at the end of the flights is just as critical as the start. The more common the language and understanding, the better the transition
Join our Facebook group Principal Life for more conversation about and insights into the challenges of school leadership.