These nine quick and easy dollar-store projects are great for building fine motor skills and only utilize the following 12 materials:
Paint
Clothespins
Gems
Tweezers
Sponges
Tacky glue
Shoelaces
Paintbrushes
Toy cars
Posterboard
Sink mat
Paint palettes
1. Lacing Made Easy
This is an easy lacing project for little hands. All you need is a sink mat and shoelaces of various colors. I like it because it helps students focus on fine motor skills, hand-eye coordination, and even patterning skills.

2. Shoelace Painting
Here's another use for shoelaces. This activity is also good for building fine motor skills and hand-eye coordination. You can even have students practice patterning or colors.

3. Car Painting
Sometimes you just have to think out of the box. In this painting project, I let my students use cars to create art. We like to make letters with the car tracks, which is a fun way to work on spelling.

4. Racetrack Science
Here's another car activity. You can create ramps with pool noodles and toy cars. Just cut the pool noodle in half (the long way). Then cut one side into smaller pieces. This activity is a great way for students to learn about incline and decline.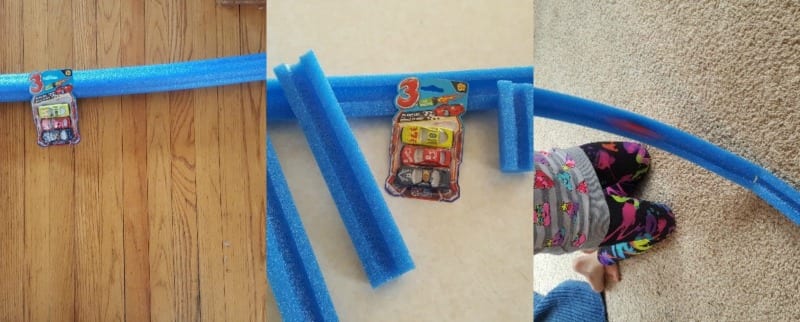 5. Painting and Noodling
Use pool noodle slices to create fun stamps for painting projects. If you use paintbrushes, students will get extra fine motor work.

6. Counting and Sorting
Use your sink mat and add gems to do math problems. This helps teach concepts like one-to-one correspondence in a fun and different way.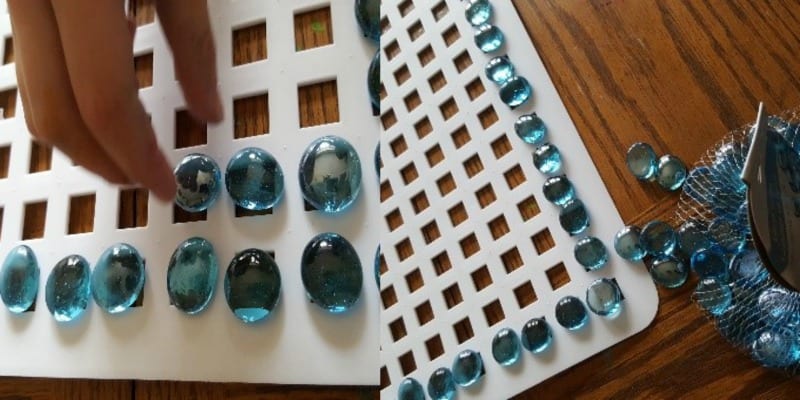 7. Creative Correspondence
For this activity, we used gems and then added tweezers and paint palettes as another way to teach one-to-one correspondence.

8. Sponge Painting
Cut sponges into desired shapes or letters, and then attach a clothespin. Dip in paint palette with desired color paint. This fine motor activity encompasses literacy, math and creative expression.

9. Tacky Glue Shapes
Tacky glue is a necessity in the classroom. It dries fast and holds strong, especially with heavy items like buttons and gems. Students will love choosing items and working on their letters, numbers, shapes and more.

These activities only cost $19 (plus tax) and there is so much more possibility for these materials.
How do you use dollar-store finds in the classroom? Tell us in the comments.