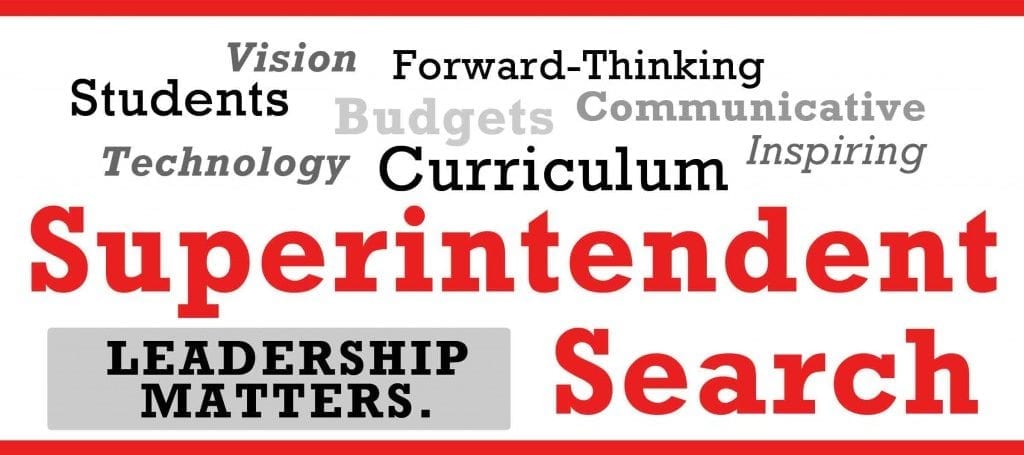 Are you prepared for a promotion to superintendent?  How should you counter a supervisor's bullying?
Dear Rick & Rebecca:
I am a high school principal who wants to be a superintendent. But, my colleagues tell me I will never be able to make that jump until I "put my time in as a central office administrator." I have been a principal for seven years and I know I can help students and staff on a larger scale. So, my question is pretty simple: Should I look at jobs other than superintendents first, or just go for the top spot if there is an opportunity out there?
Sincerely, "Qualified or Not?"
Dear "Qualified or Not?":
We get this question all the time. What you will both like and dislike about our answer is that there is no answer. That's the good news and the bad news all wrapped up in one bundle.
We've seen it go both ways. Sometimes principals have to accumulate further experience in human resources, curriculum, or pupil services before moving on to a superintendency. So, you have to reflect on your own leadership pathways, interests, and passions. Should you strive to learn as much as you can in a particular area (or in lots of different areas) before becoming a superintendent? Or, do you feel we all learn a lot each day and that our careers are based on what we can contribute now to a particular field? Do we know how to be an effective superintendent?
We have seen principals become superintendents successfully. This is often due to a school board sincerely looking for the best candidate and fit for their school district versus looking for the person who has previously "held all the titles." Plus, the circumstances behind a school board's decision for their next superintendent are sometimes contextual, sometimes situational, and sometimes based on inadequate requirements. Nowadays, a superintendent search is typically filled with community input, surveys, meetings, and lots and lots of interview levels for the candidates. If you are the best fit, then you will be chosen.
If there isn't a superintendent position available in your area now, why not use the time now to apply to those positions where you can practice and expand your leadership skills more? Or, there is also a third option: Sometimes sitting tight and enjoying your current position is also a great idea. You would then be in a good position to pick and choose what you want to do and where you want to go with no pressure being applied to you from others or from yourself.
Keep us posted on your next journey and experience and as always, thanks for writing.
Dear Rick and Rebecca:
I need advice on how to respond when my new school superintendent bullies me. Let me back up. I've been in this district for most of my long career, holding a variety of administrative positions. Currently I am a principal. I was pulled from my building and reassigned to the district office for the remainder of the year with no good explanation. Since I'm tenured, I was offered a different job, but at a significant pay cut.
Our school superintendent recently called me nasty names. My colleagues are afraid to speak up and share input in any meetings because they, too, have been scolded and treated poorly when providing input. I am sad that the environment has become so toxic that principals are called names and are afraid. I suffer from anxiety and depression as a result of this chaos and this has not helped my cause.
Yet, after a little networking, I landed a new job in a different district for next year! But I have to finish up my time this year in the central office under the thumb of my bullying superintendent. I'm excited, eager, scared, and a little nervous about my new position next year. Do you have any advice or encouragement to help me get through the rest of this year as I prepare my transition to another district?
Sincerely, The "Walking on Glass" Principal
Dear "Walking on Glass" Principal:
First, we want to commend you for taking the time to write to us and tell us your story. It's stories like these that compelled us to talk about and expose the political chaos going on in so many schools and districts across the nation. So, you're not alone.
The good news is you are prevailing! You will, in a short amount of time, land on your feet in your new position and begin a new life. We know that newness is scary. We realize that all the anxiety and depression in the world will never truly break us if we step back and regroup. We love how you took the attitude that this bullying behavior wouldn't keep you down.
We also love how you are anticipating more chaos when you head to central office to finish up the remainder of the year. Because you're probably right . . . unfortunately. Your superintendent sounds like a class "A" bully and this is often difficult to stop. But, don't worry. Once you solidify your acceptance of your new position, there is only one thing that you can do to get through the next 6 months: Go in and do the very best job you can, smiling from ear to ear, and making sure you watch out for potential set-ups.
Rebecca and I call that "proactive paranoia" in our book. It sounds hokey and silly, but it's time to prevail by not lowering yourself to their level. See, your superintendent is behaving this way for a reason. Seriously. There are behaviors, human emotions, and driving forces behind every human action. For your superintendent, he is activating a survival of the fittest mindset—which is something that tons of superintendents are doing nowadays. There is so much uncertainty, it can lead to backstabbing and fear even from the leader of your district.
The best part of your situation is that you get to practice being the amazing leader that you want to be before stepping foot into a new position where people will decide, on their own, if you can build trust, be nice, and make good decisions without pulling anyone down. That's all anyone wants and that's really all you can do.
Now is the time to go in and show your central office what they are going to be missing without you. You will be great in your new position and you were meant to say goodbye to your district, anyway. You just cannot see why just yet. We hope that you will keep in touch and let us know how things are going once you move on to fresh waters.
Rick Jetter (@RickJetter; www.rickjetter.com) and Rebecca Coda (@RebeccaCoda; www.rebeccacoda.com) offer weekly advice on navigating the waters of school leadership. With more than 34 years of combined teaching and school leadership experience, Rick & Rebecca's new book, Escaping the School Leader's Dunk Tank, (published by Dave Burgess Consulting Inc.), is available on www.amazon.com. For more information, please visit www.leadershipdunktank.com and #SLDUNKTANK on Twitter.