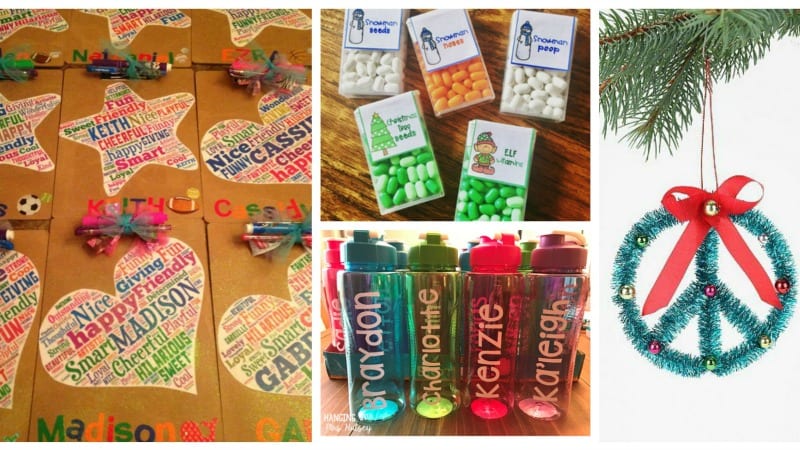 Brought to you by Walmart
Walmart wants to help you have more family time, and less stress, after school. Save time by using Walmart's Online Grocery Pickup and use the code TEACHERS to save $10 off your first order of $50 or more. Shop Now »
More
'Tis the season of giving, and as a teacher, you probably wish you could give a lot. We know a teacher's budget is small though, which is why we came up with these awesome, easy and inexpensive gift ideas for students. It doesn't matter whether you have 5 or 205 students. These ideas won't break the bank.

We love the idea of giving a single bag of microwave popcorn as a gift, and it's even better when you can make it adorable!

SOURCE: Craft-O-Maniac
This teacher was able to create an inexpensive gift for her students using holiday pencils and labels. It's quick and easy, and kids always need pencils!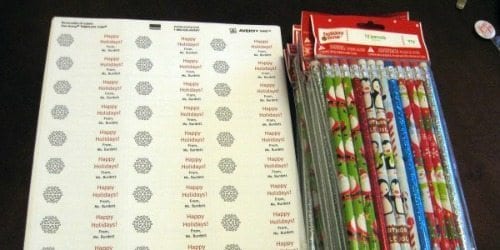 SOURCE: The Modern Austen

You can't go wrong with giving play dough as a gift, and we especially love this homemade peppermint play dough recipe.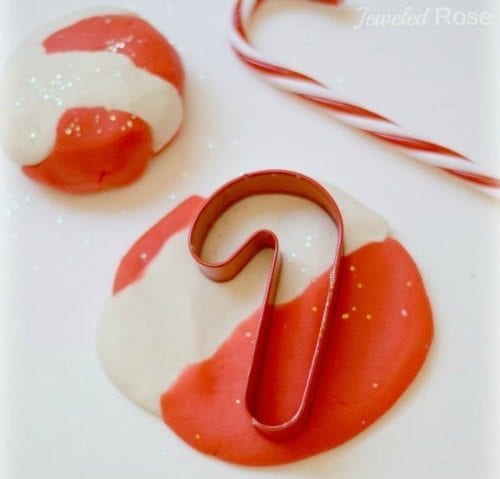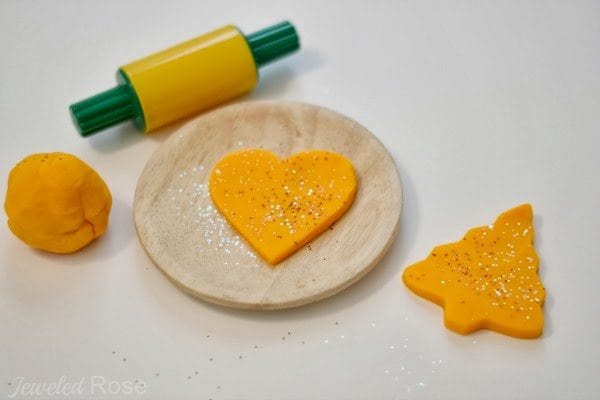 SOURCE: Growing a Jeweled Rose
Your students will love having their very own personalized water bottle to keep them hydrated. You can use stick-on letters or use colored Sharpies to decorate inexpensive bottles.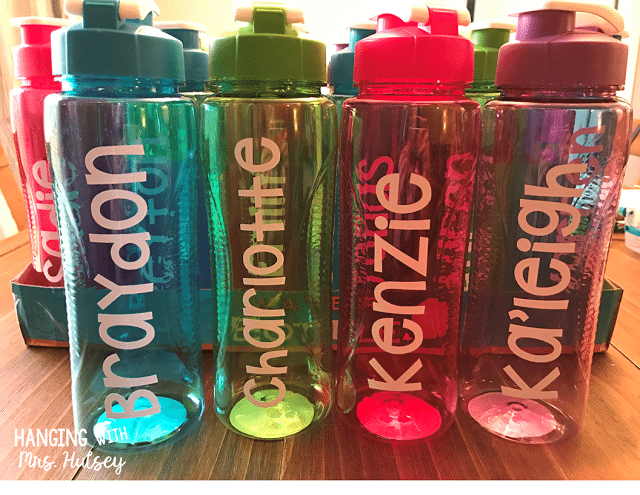 SOURCE: Hanging With Mrs. Hulsey

Felt, glue, googly eyes and candy canes—it doesn't get any easier than that.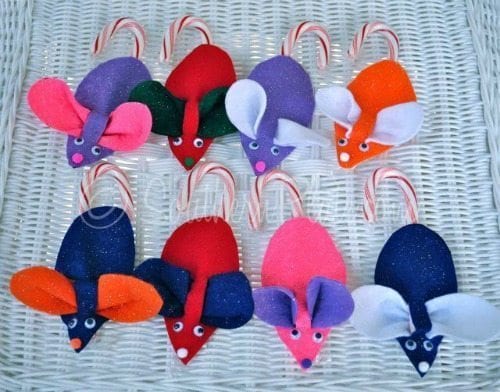 SOURCE: Southern Plate
6. Ice Cream Floats
You can't beat a break in the school day for a good ol' ice cream float party. It's the perfect gift for any group of students.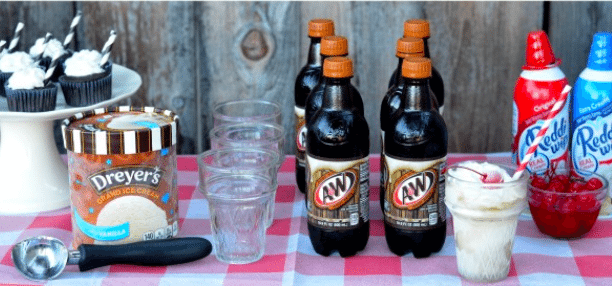 If you are a crafty teacher, give these reindeer marshmallow pops a try. If you have a lot of students, this is perfect because you can make them in bulk.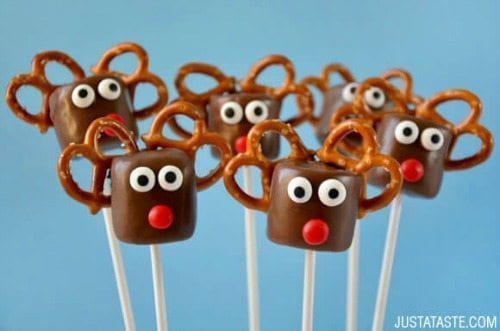 SOURCE: JustATaste.com
8. Homework Passes
You can't get any more "free" than the classic homework pass. Students are guaranteed to love it! There are zillions of templates to download on Pinterest.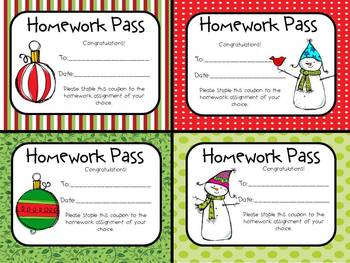 SOURCE: The Peanut Gallery

If your students are crazy about Minions, check out this adorable free template.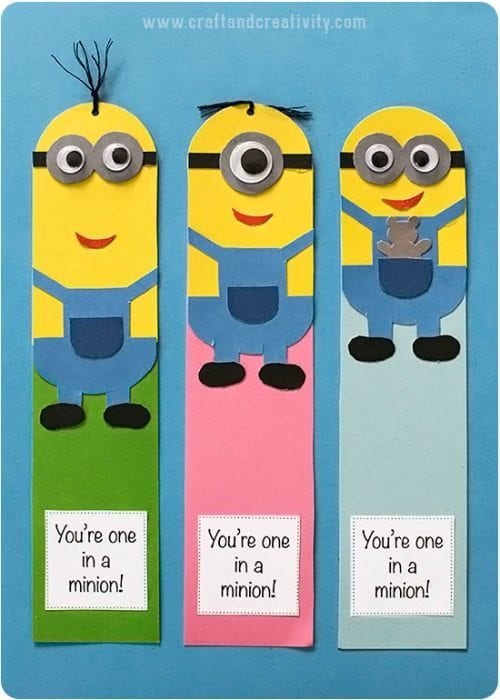 SOURCE: Craft and Creativity
10. DIY Games

You can give a simple deck of cards if you'd like—perfect for playing those multiplication games we recently blogged about. Otherwise, gather up some rocks and try creating this tic-tac-toe game project.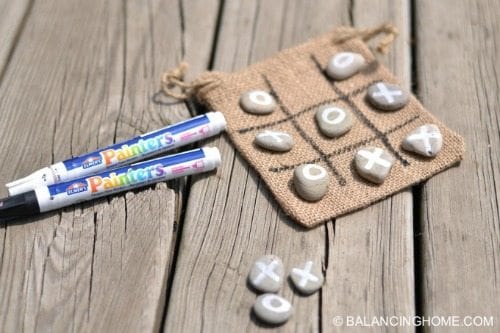 SOURCE: BalancingHome.com

Giving a child a book is always a good idea. Some teachers tell us they buy books in bulk, getting a great deal so they can give all their students the same book. Others tell us they have great luck finding gently used books at thrift stores. For more book-finding ideas, check out this article.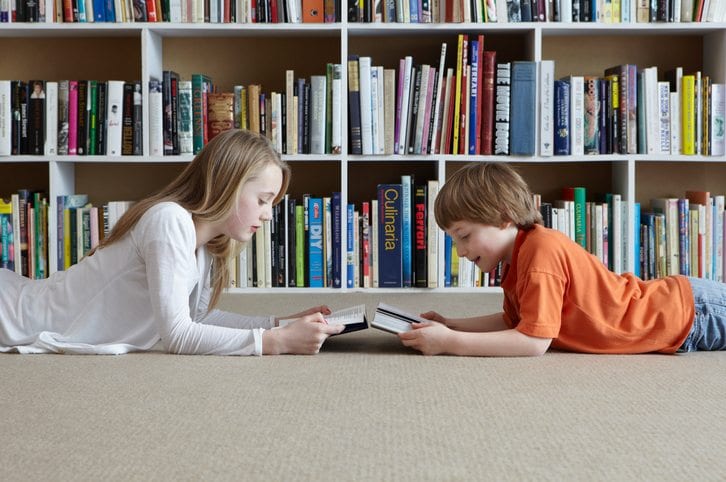 SOURCE: GettyImages
12. Personalized Art

One of the teachers from our WeAreTeachers Helpline group gave us a fabulous idea. She has her students write down adjectives for one another. Then she turns them into Wordles and applies them to clipboards with Modge Podge. Her students love the daily reminder of all the nice things their classmates think of them.

SOURCE: Pinterest
13. Classroom Games

One of our wise teachers says she buys presents for the classroom—the kids get to open them, which adds to the fun. She buys presents like puzzles, games, STEM labs, etc., so everyone can enjoy them for the rest of the year.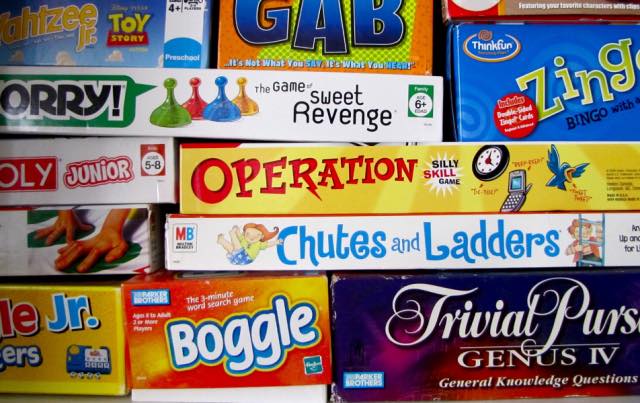 SOURCE: VisitMontgomery.com
Just pop some hot chocolate and marshmallows into a sandwich bag with this free printable tag, and voila—instant gift!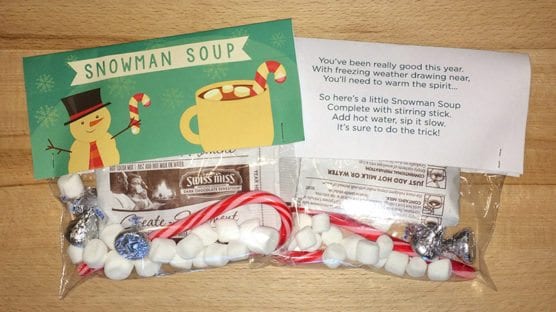 These fun (and funny) candies are an easy gift to throw together for any group. Get the labels here.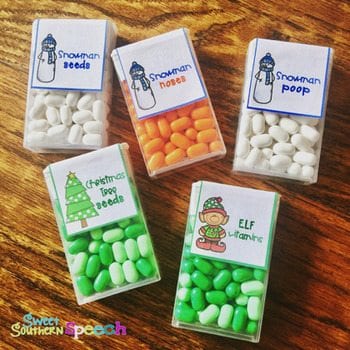 SOURCE: SweetSouthernSpeech
16. Gum

Most teachers don't allow gum in the classroom, so when you give each student a whole pack for him- or herself, they'll definitely know it's a special occasion. This will make you oh-so popular!
SOURCE: kdinhowell.com
17. Healthy Snacks

You can find dozens and dozens of cute and adorable snack ideas on Pinterest, and your students will love them all. This is one of our favorite winter treats for a healthier snack option.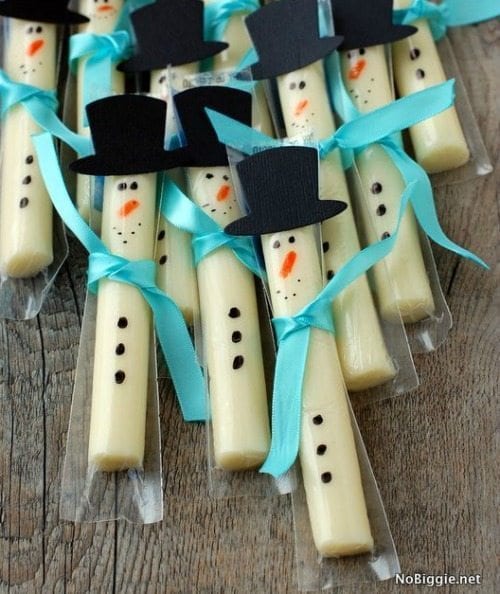 SOURCE: NoBiggie.net
18. Peace Ornament
Peace on Earth is a great theme for all your students, regardless of what they celebrate. This is a store bought version, but you could easily craft your own with some sparkly pipe cleaners, shiny beads and ribbon.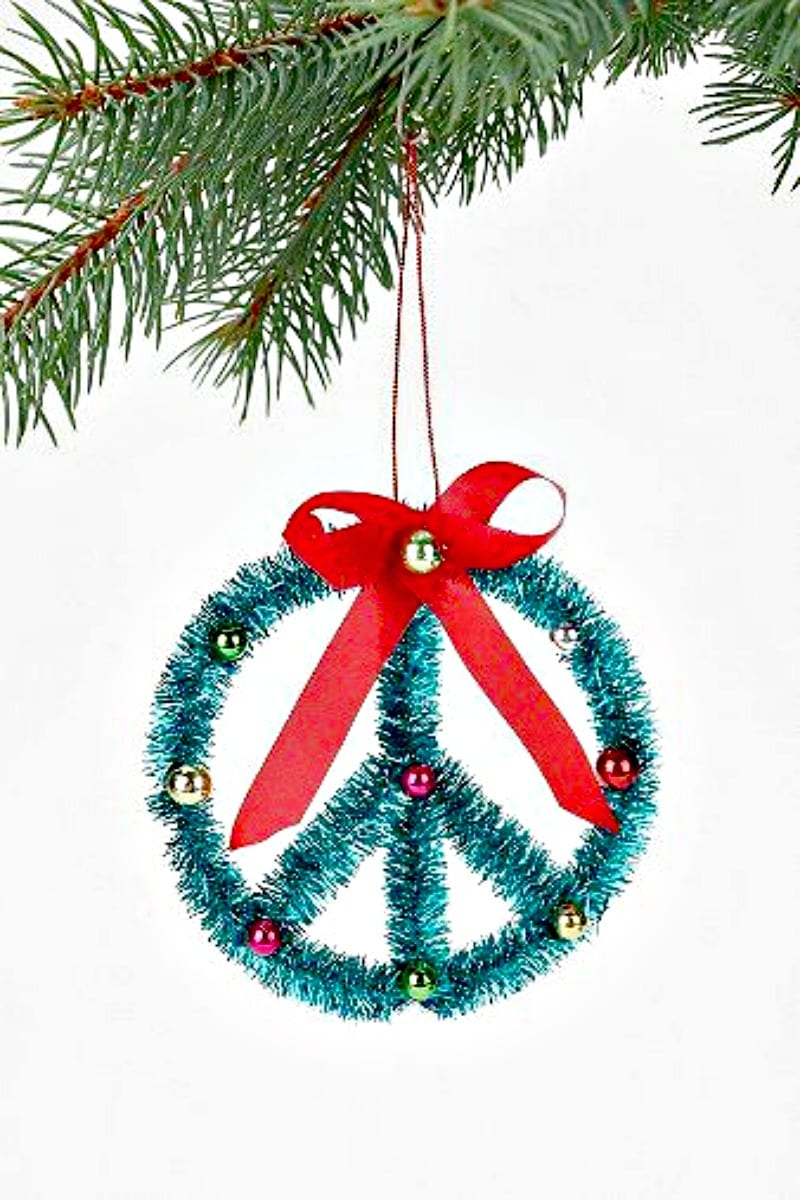 SOURCE: Urban Outfitters
19. A Thank You Letter
We know that a simple thank you note is often the best holiday gift for teachers. Well the same is true for kids, too! Knowing that their teacher sees them for who they are can make all the difference for some kids.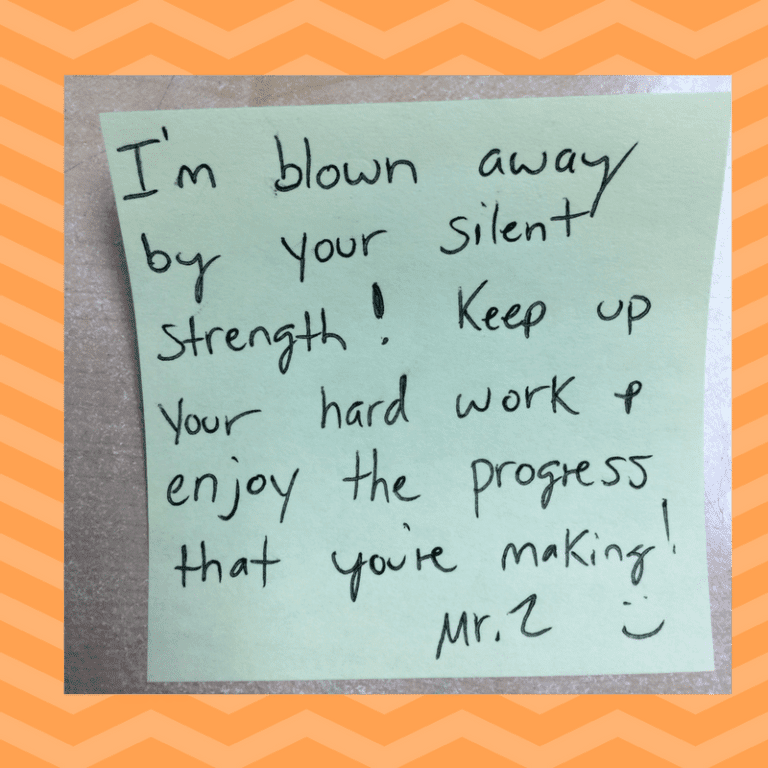 SOURCE: Tony Zobeck
20. Classroom Coupons
Homework passes are fun, but there are lots of other classroom coupons you can offer, too! We love these creative ones.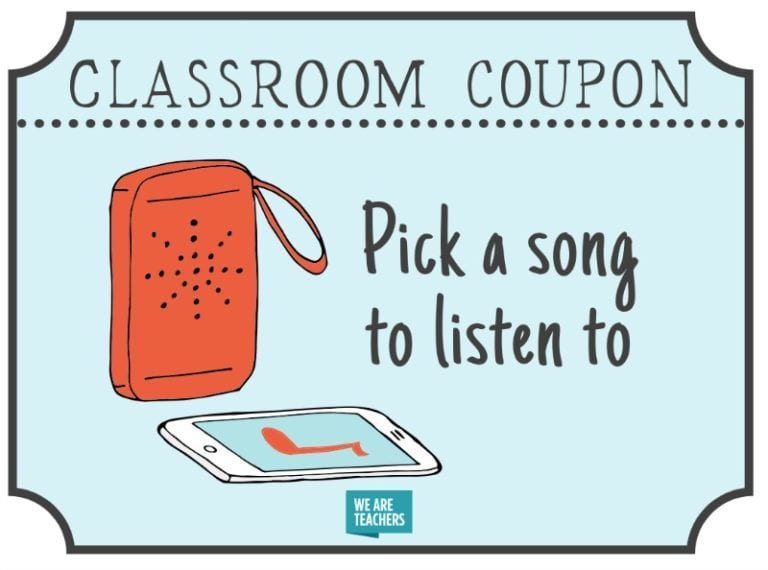 21. Printable Bookmarks
Celebrate reading with some colorful bookmarks—there are tons of free downloads available online! We love these ones from Alpha Mom.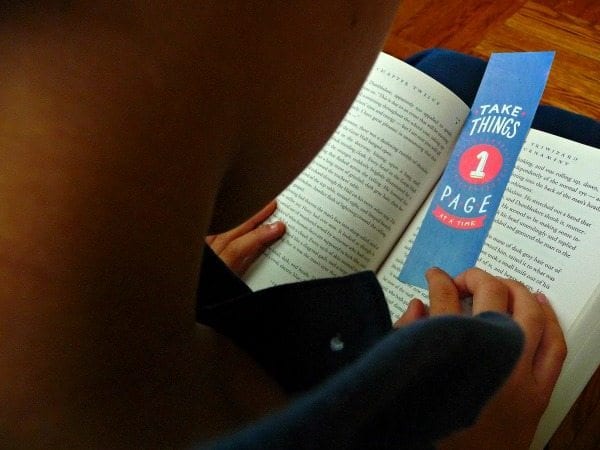 SOURCE: Alpha Mom
Small cans of play dough are extra cute with this free printable tag!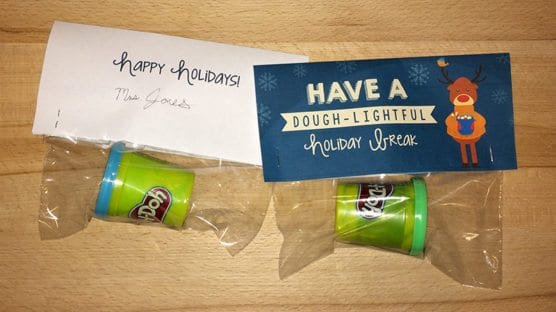 What are your favorite inexpensive gift ideas for students? Please share in the comments!