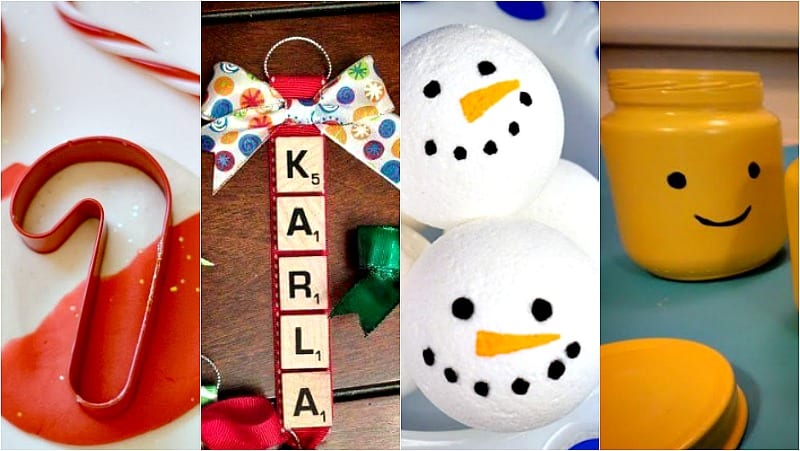 'Tis the season of giving, and as a teacher, you probably wish you could give a lot more than you can actually afford. We know a teacher's budget is small, which is why we came up with these awesome, easy, and inexpensive gift ideas for students.
We have lots of FREE printables in the mix, some DIY, and also some Amazon deals for when you buy in bulk. It doesn't matter whether you have five or 205 students. These ideas won't break the bank.
Just a heads up, WeAreTeachers may collect a share of sales from the links on this page. We only recommend items our team loves!
1. Free Bookmarks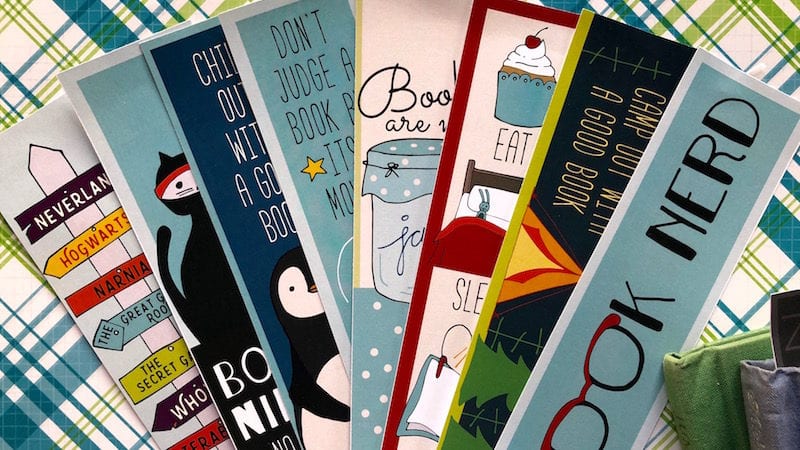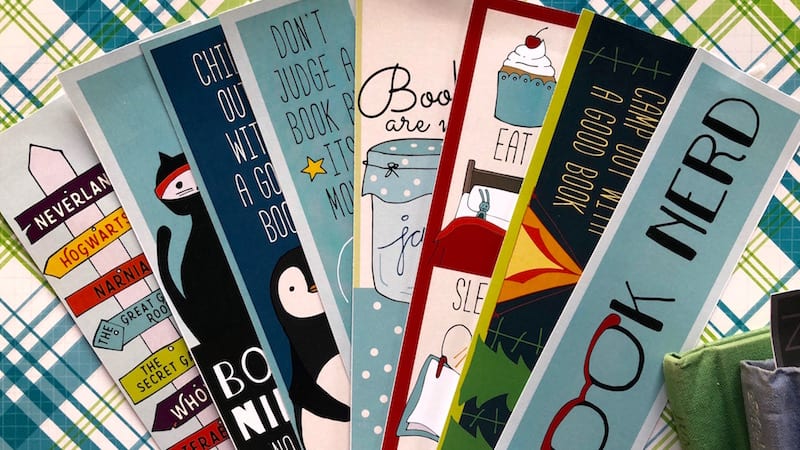 WeAreTeachers has so many great bookmarks you can save and print for free. Don't forget to laminate them so they'll hold up. Get them here!
2. Microwave Popcorn
SOURCE: Craft-O-Maniac
We love the idea of giving a single bag of microwave popcorn as a gift, and it's even better when you can make the bag adorable, like they did here.
3. Holiday Crayons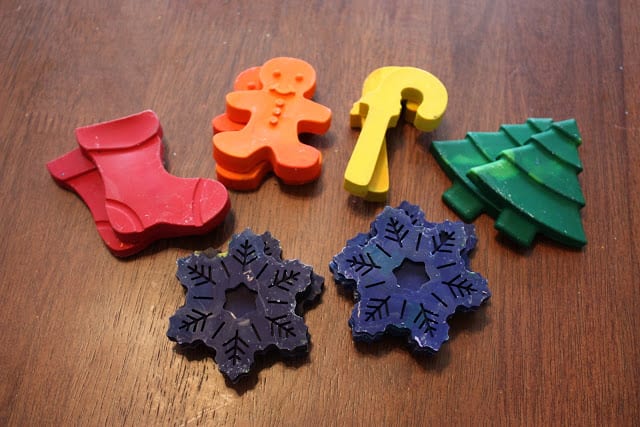 Source: Sew Totally Smitten
We love these colorful crayons you can make from old or broken crayons.
4. Homemade Play-Dough

You can't go wrong with giving play-dough as a gift, and we especially love this homemade peppermint play-dough recipe. This no-cook recipe is also a good one to make in class with your students.
5. Miniature Calm-Down Jars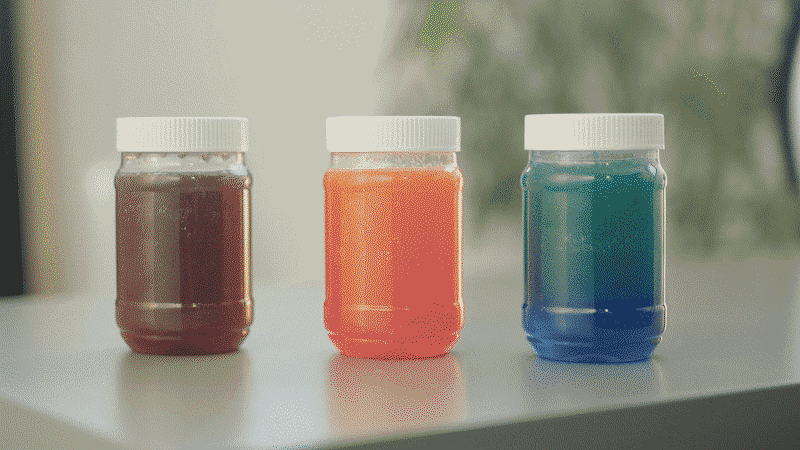 Have you seen our calm-down jars? These are such a good experiment, and they can also make a good gift for students. Just get miniature jars to save money!
6. Snowman Soup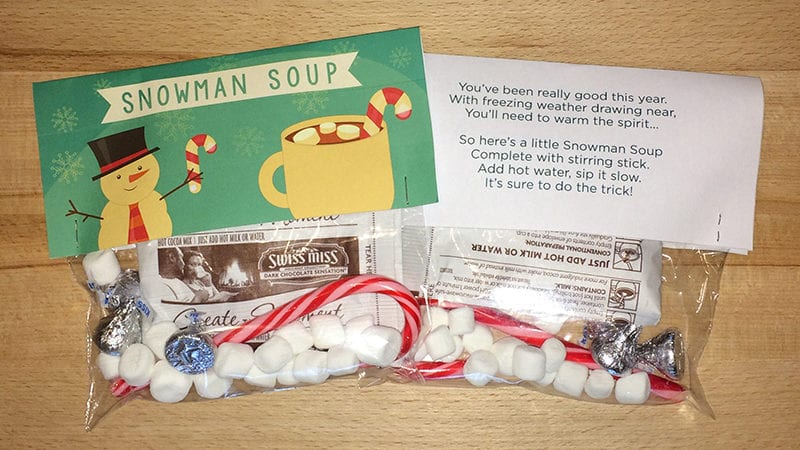 Snowman soup is perfect for any age, and it's pretty inexpensive to put together. Best of all, we have a free printable with the label (pictured above).
7. Personalized Water Bottles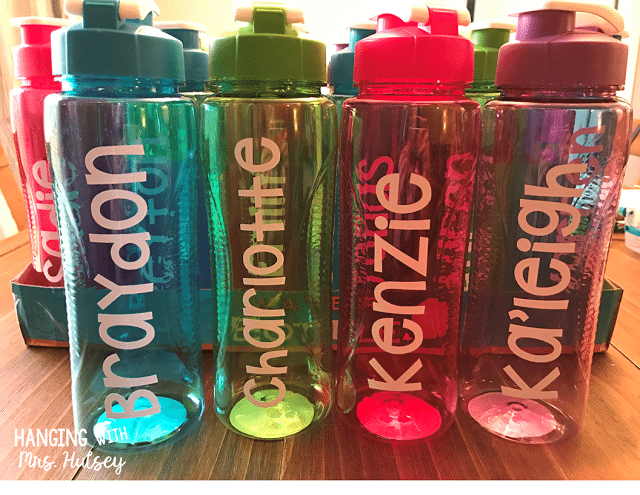 SOURCE: Hanging With Mrs. Hulsey
Your students will love having their very own personalized water bottle to keep them hydrated. You can use stick-on letters or use colored Sharpies to decorate inexpensive bottles.
8. Snow Slime

Source: No Time for Flashcards
We love this snow slime recipe and idea from No Time for Flashcards. After making the snow slime, package it up in nice and neat little jars.
9. Painted Rocks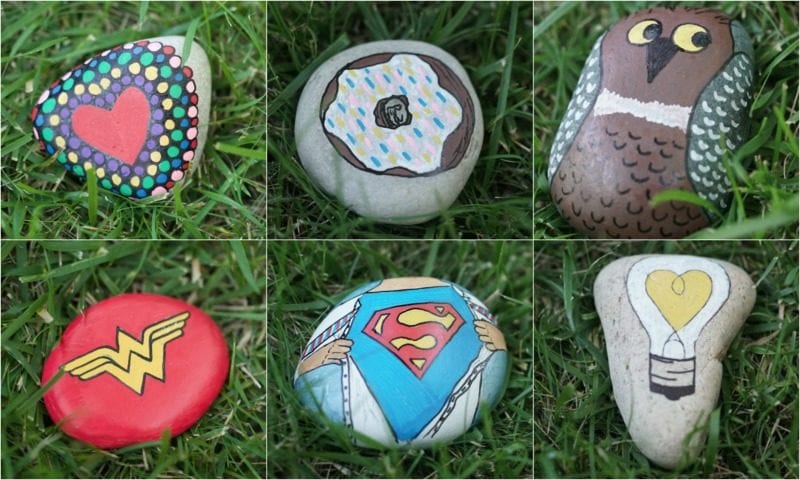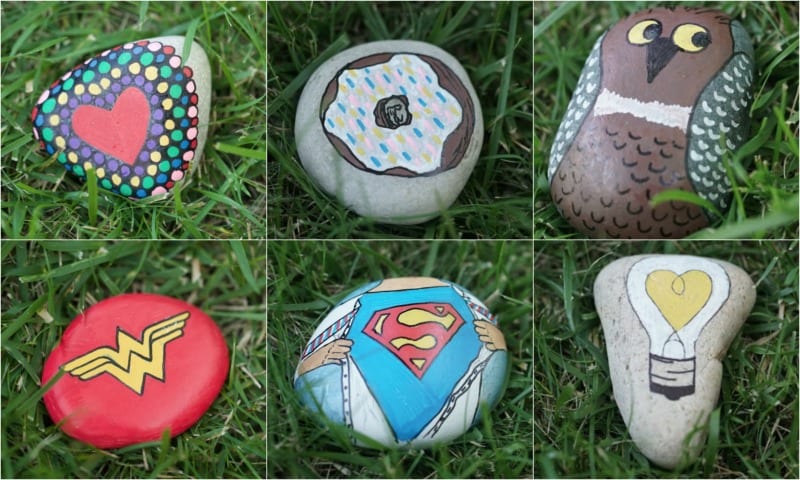 There are so many cute options for painted rocks. Here are a few ideas we put together for WeAreTeachers. There's even a video showing how to create some of them. But Pinterest will be your best friend in finding other creative ideas.
10. Stress Balls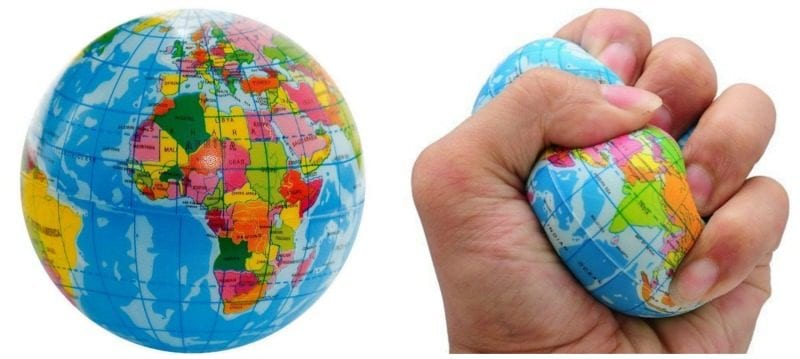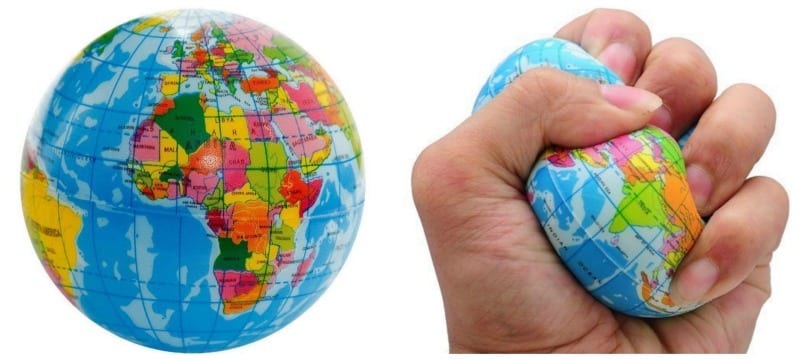 You can find lots of options for stress balls on Amazon, and these globes are some of our favorites. A 24-pack will cost around $17, which isn't too bad for a classroom gift. Get them here.
11. Fidget Sticks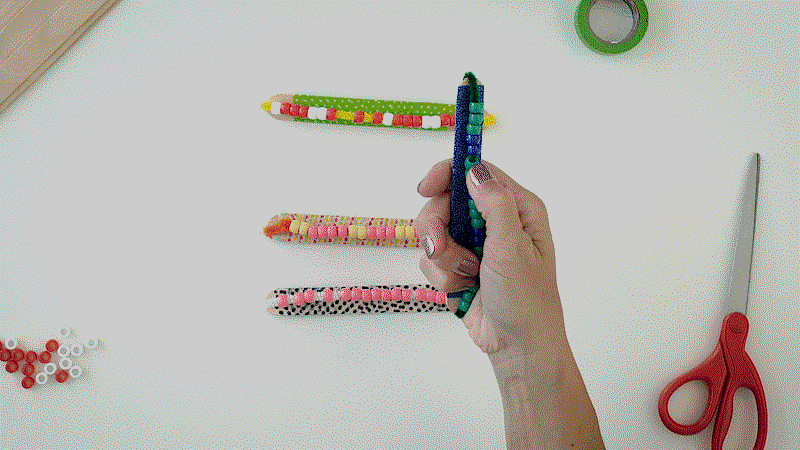 Fidgets are another good classroom gift to give. If you want to make the above fidgets (or if you're looking for some cool fidgets to buy), check out this WeAreTeachers article.
12. Ice Cream Floats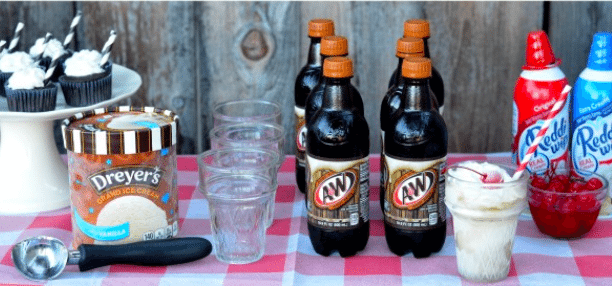 You can't beat a break in the school day for a good ol' ice cream float party. It's the perfect gift for any group of students, and it's affordable because you can buy in bulk!
13. Marshmallow Pops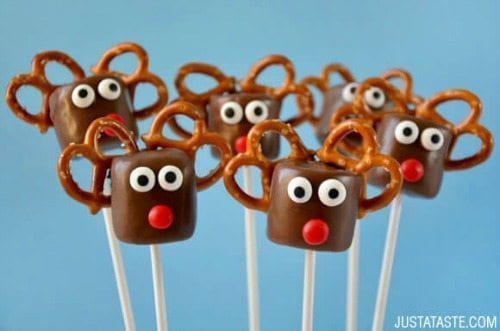 SOURCE: JustATaste.com
If you are a crafty teacher, give these reindeer marshmallow pops a try. If you have a lot of students, this is perfect because you can make them in bulk.
14. Classroom Coupons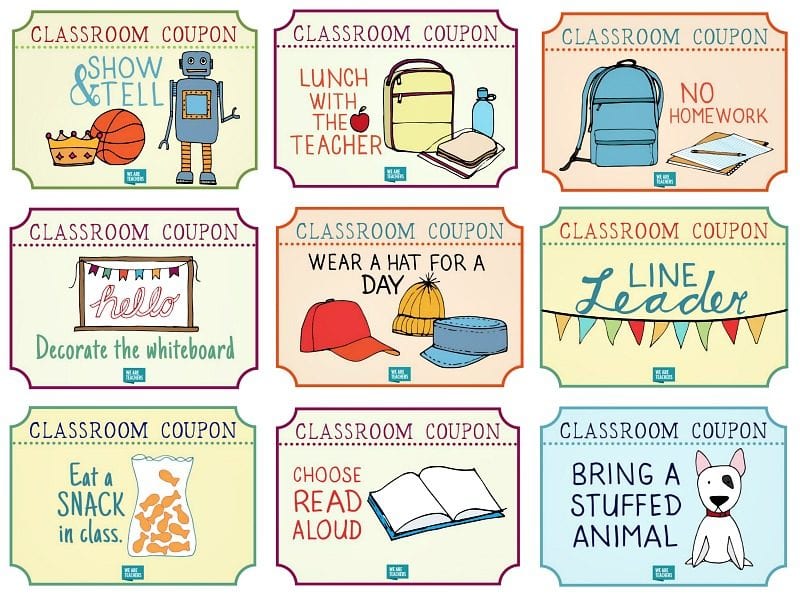 You can't get any more "free" than printable classroom coupons. We have 15 different coupons to choose from, so you can give out whatever works for your students. Go get them here.
15. Game Boards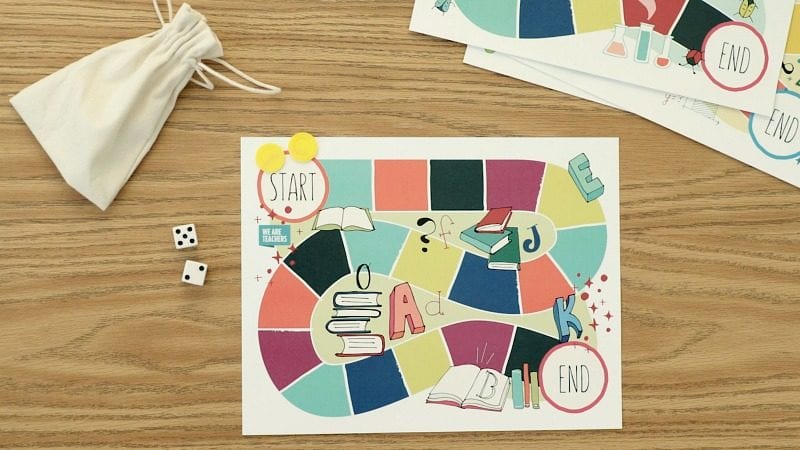 This is such a fun gift idea. We have a whole set of themed game boards available to download for free—reading, math, science, etc.! Just buy lots of dice (from the dollar store) and find a game or instructions to include. Then you have a gift to give students. Save and print the game boards here.
16. DIY Games
SOURCE: BalancingHome.com
Here's another idea to continue with the game theme. A simple deck of cards can be a good gift. Otherwise, gather up some rocks and try creating this tic-tac-toe game project.
17. Children's Book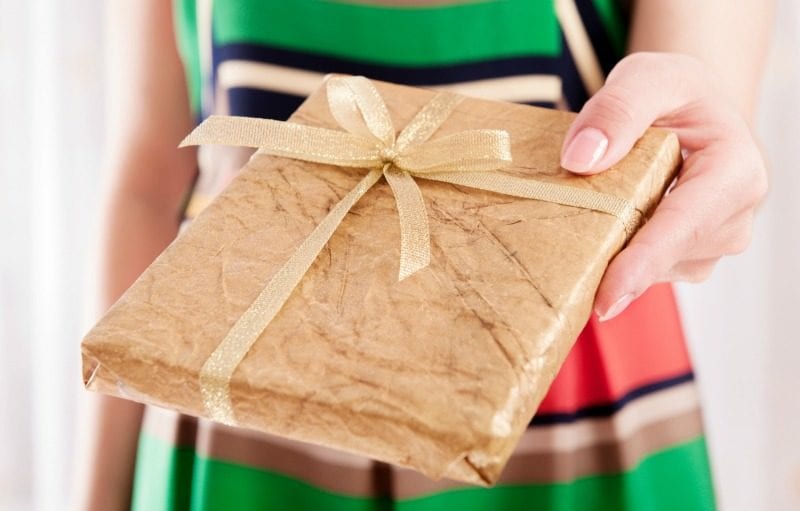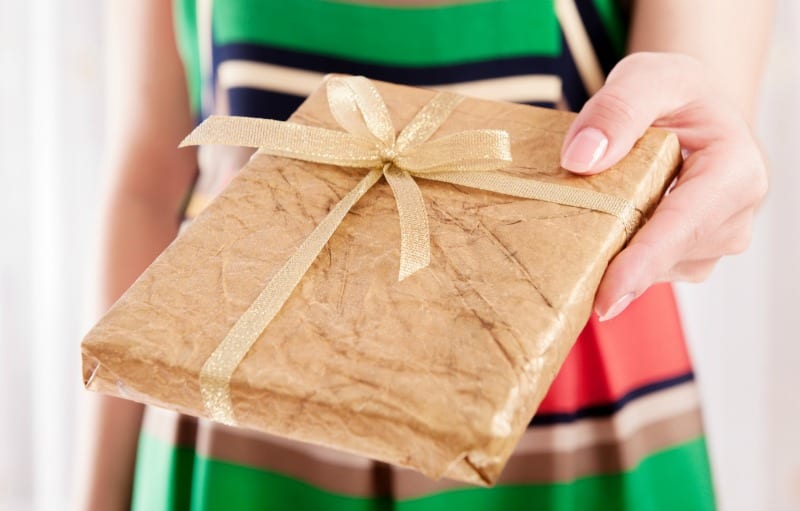 Giving a child a book is always a good idea. Some teachers tell us they buy books in bulk, getting a great deal so they can give all their students the same book. Others tell us they have great luck finding gently used books at thrift stores. For more book-finding ideas, check out this article.
18. Personalized Art
One of the teachers from our WeAreTeachers HELPLINE group on Facebook gave us a fabulous idea. She has her students write down adjectives for one another. Then she turns them into Wordles and applies them to clipboards with Mod Podge. Her students love the daily reminder of all the nice things their classmates think of them.
19. Classroom Games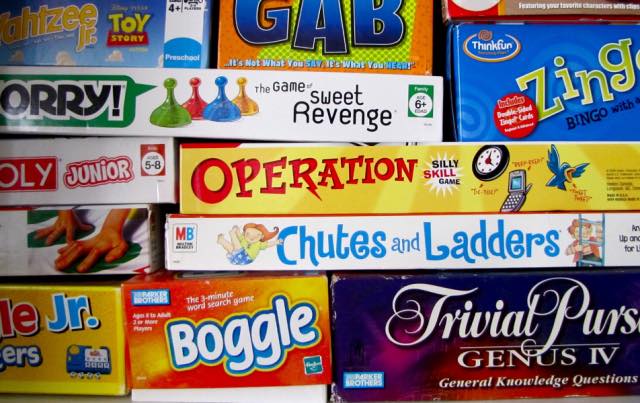 SOURCE: VisitMontgomery.com
One of our wise teachers says she buys presents for the classroom—the kids get to open them, which adds to the fun. She buys presents like puzzles, games, STEM labs, etc., so everyone can enjoy them for the rest of the year.
20. Tic Tac Treats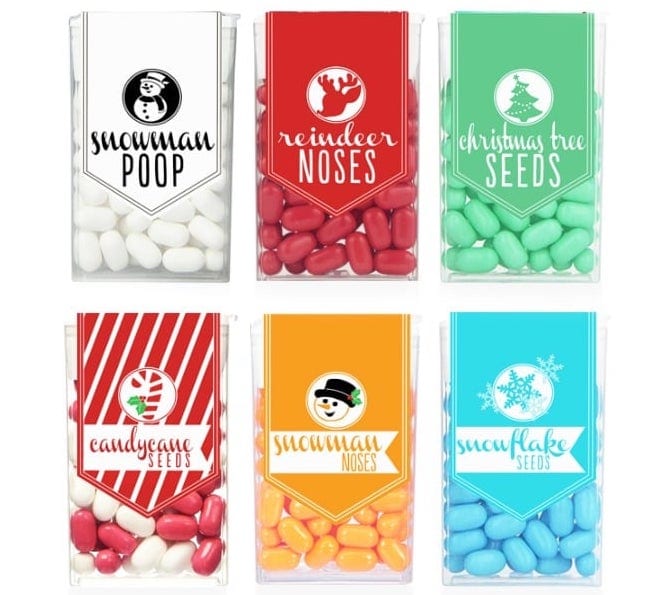 Source: Somewhat Simple
These fun (and funny) candies are an easy gift to throw together for any group. The labels you see here are available on Somewhat Simple.
21. Snowman Gum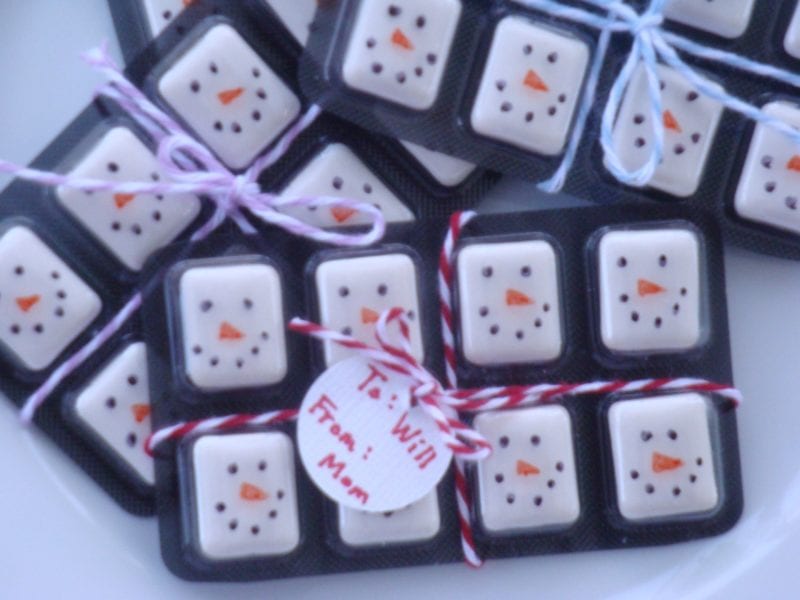 Source: A Mom's Year
Most teachers don't allow gum in the classroom, so when you give each student their own pack, they'll definitely know it's a special occasion. This will make you a very popular teacher! And if you can make the packs of gum cute, that's even better.
22. Kindness Posters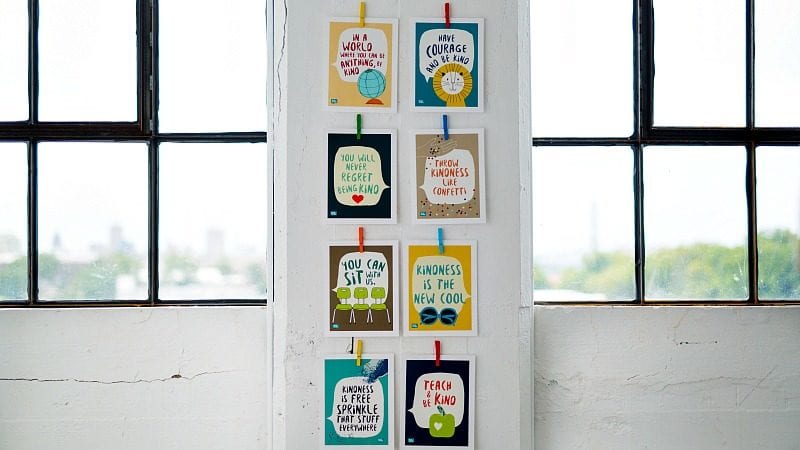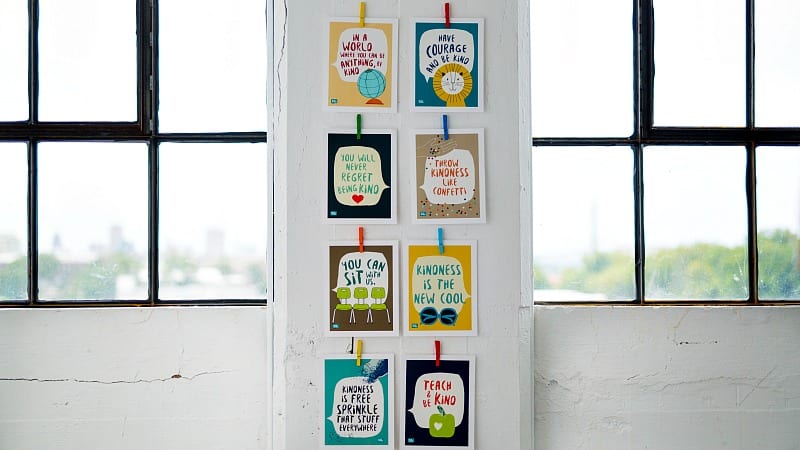 Have you seen our kindness posters for the classroom? They make a great gift for kids, too. First laminate them to help them hold up long term. Then let students choose their favorite to take home. You could consider pairing it with a kind message, too. Sometimes just hearing positive things is all the gift students need. Get the free posters here.
23. Stamped Pencils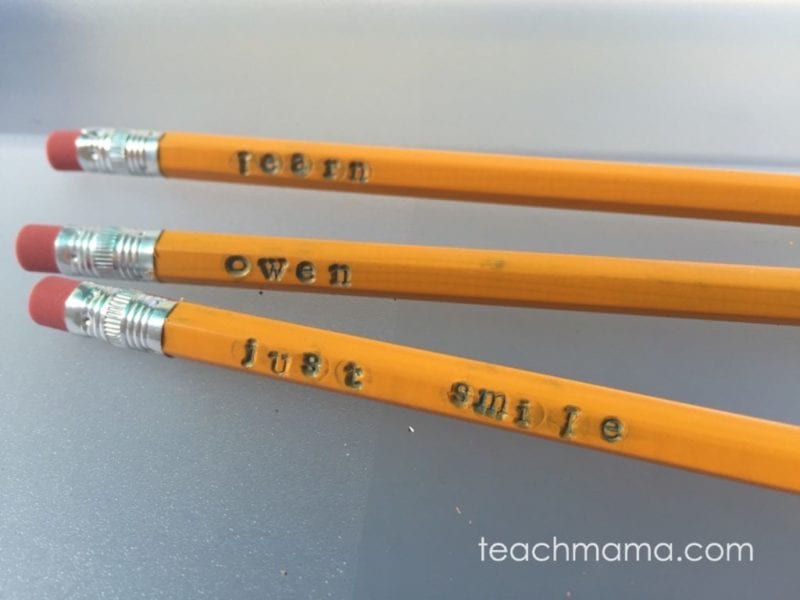 Source: Teach Mama
Pencils are always a necessity in the classroom, and stamping them makes them extra special.
24. Pencil Candy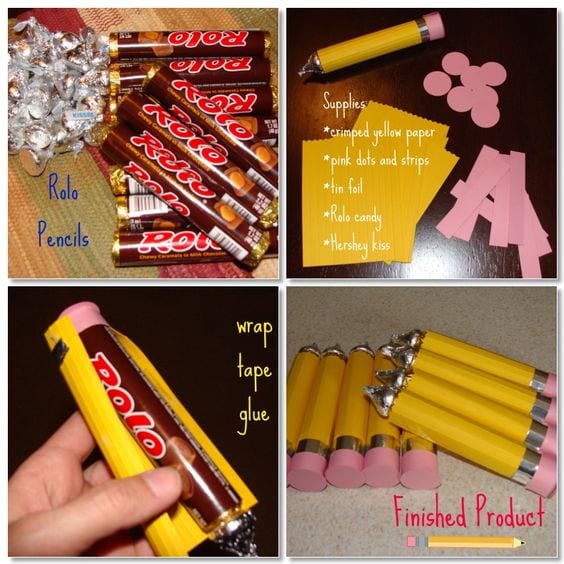 Source: I Love My Kids
Staying with the pencil theme, this is one that is oh-so fun if you allow the occasional chocolate or candy in your classroom.
25. Emoji Bookmarks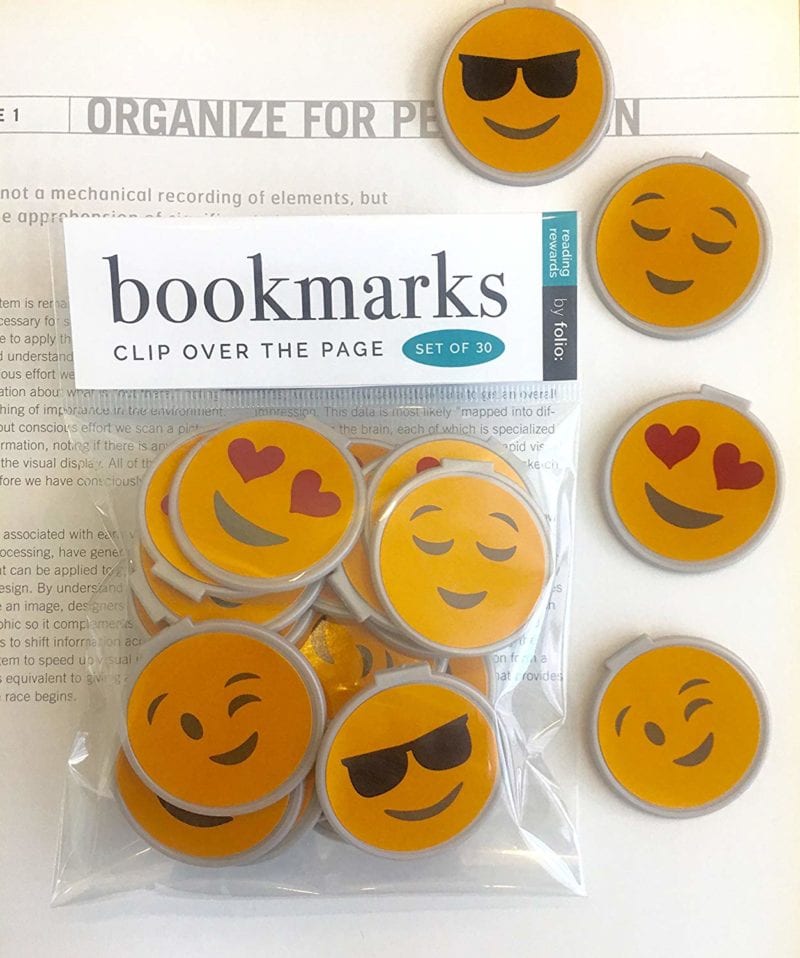 We had the free printable bookmarks at the start of this article, but we just had to throw in another bookmark because it's such a good gift idea. Get a set of 30 for $19.
26. DIY Ornaments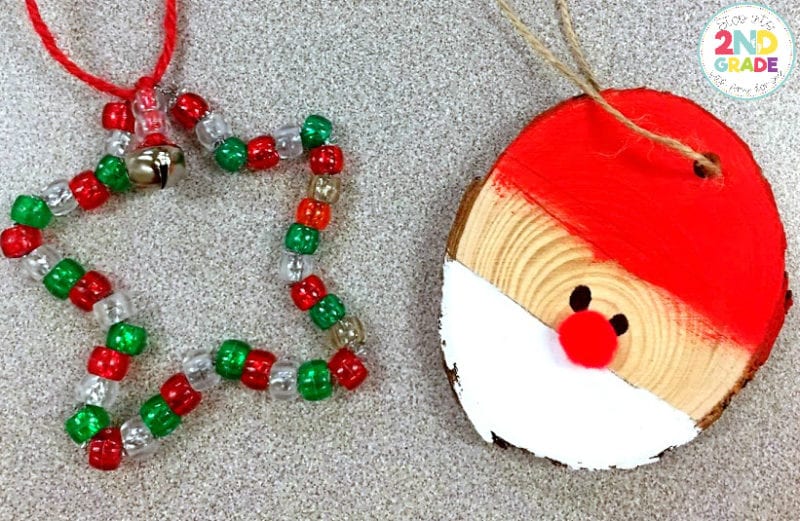 SOURCE: Step Into 2nd Grade
These are ornaments you can make for your students. Or you can have them help you make them.
27. Scrabble Names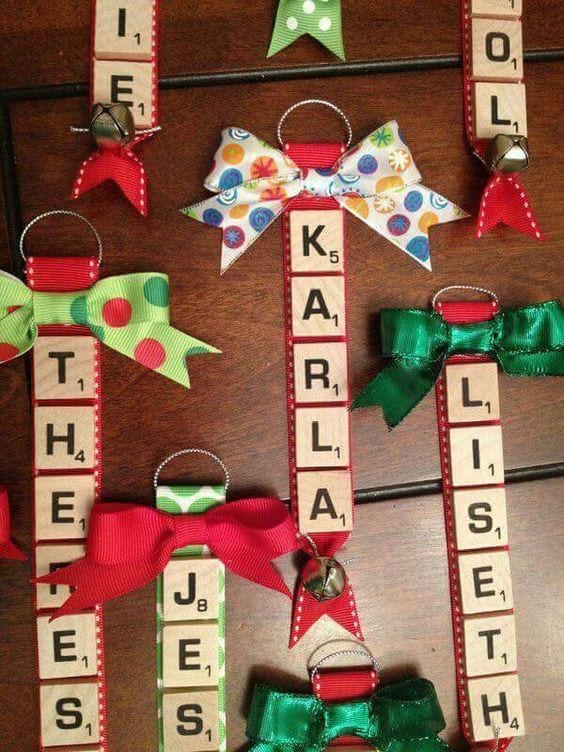 Source: Unknown
This could be an ornament or just a nameplate students can use anywhere. If you need bulk Scrabble letters, good news! They're available on Amazon. Get 1,000 letters for $30.
28. Punch Balloons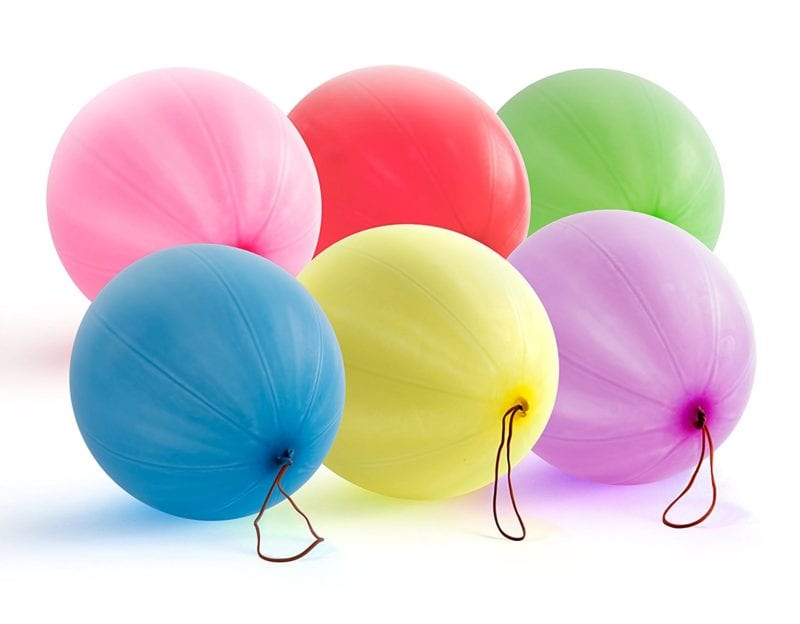 Your money will go far when you give your students a gift like punch balloons. Even better, let them blow them up and use them for a designated time frame in class. (Preferably at the end of class, so then you can send them home at the end of the day!) Here's a set of 30 for about $9.
29. LEGO Jars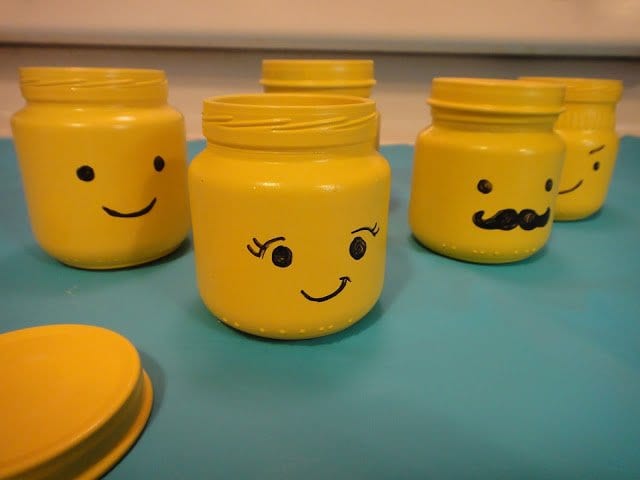 Source: All Things with Purpose
Start asking your friends with babies to save their baby food jars. These little jars are total gems. Learn how to make them from All Things with Purpose. They can hold little treats or just be a gift by themselves!
30. Healthy Snacks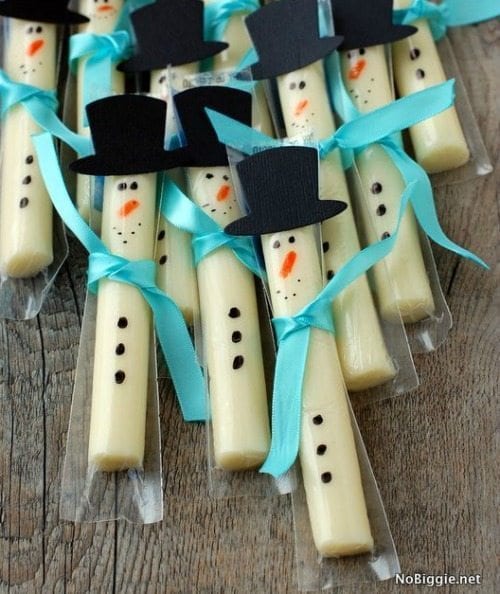 SOURCE: NoBiggie.net
You can find dozens and dozens of cute and adorable snack ideas on Pinterest, and your students will love them all. This is one of our favorite winter treats—and a healthy snack option.
31. Thank-You Note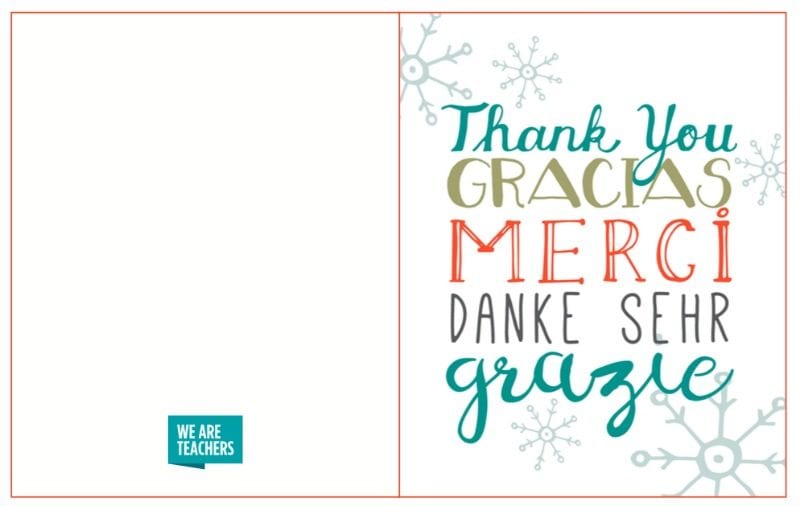 We know that a simple thank-you note is often the best holiday gift for teachers. Well the same is true for kids, too! Knowing that their teacher sees them for who they are can make all the difference for some kids. Here are some printable thank-you cards to save and print for free, including the one above.
32. Dough-lightful Treat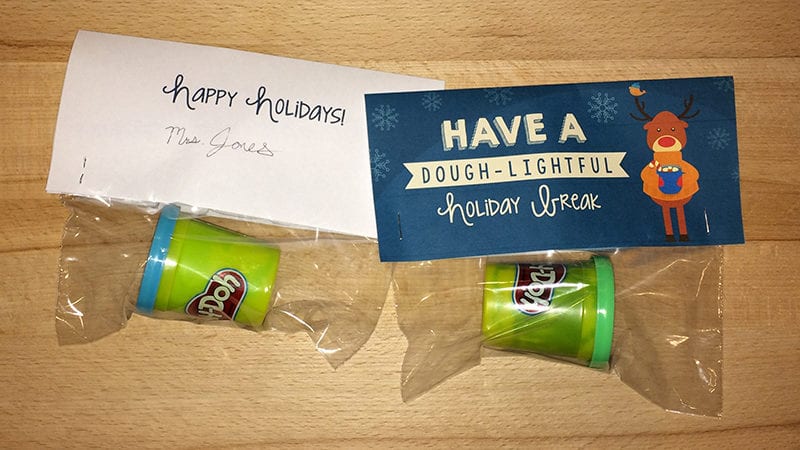 Small cans of play-dough are extra cute with this free printable tag!
33. Snowman Bath Bombs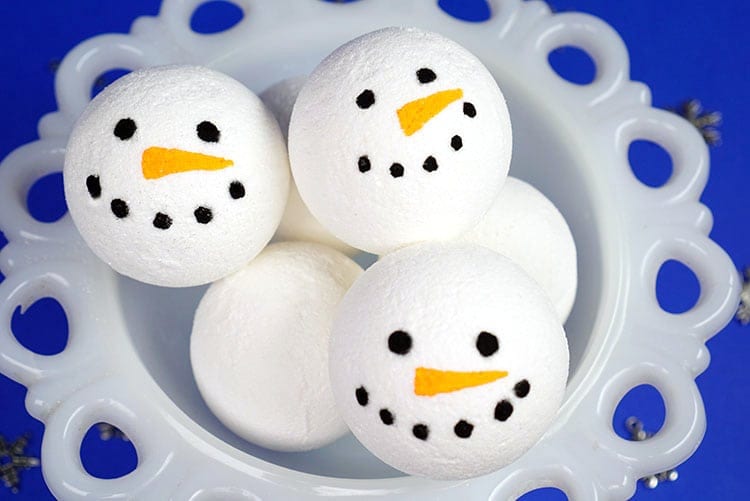 Source: Happiness Is Homemade
Bath bombs are everywhere these days, and they are lots of fun to make on your own. These would make great gifts for students or fellow teachers. Learn how to make these from Happiness is Homemade.
34. Candy Cane Mice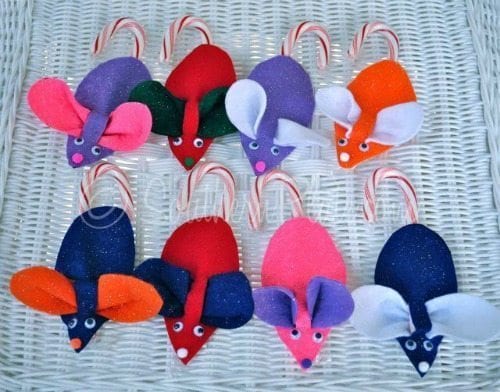 Source: Southern Plate
These little mice have been around for a long time, and they're such a cute and simple gift. Felt, glue, googly eyes, and candy canes—it doesn't get any easier than that.
35. Holiday Straws

You can find adorable holiday straws all over Amazon. Here are snowflake straws, wrapping paper straws, and candy cane straws. You can either give these by themselves or add a package of hot chocolate or something else simple. It's such an inexpensive and cute gift idea.
36. Treat Rolls
Source: One Creative Mommy
No matter what you're giving to students, this is such a clever way to package it. A great idea from One Creative Mommy. Go to her site to see how she made these.
37. Gift Bags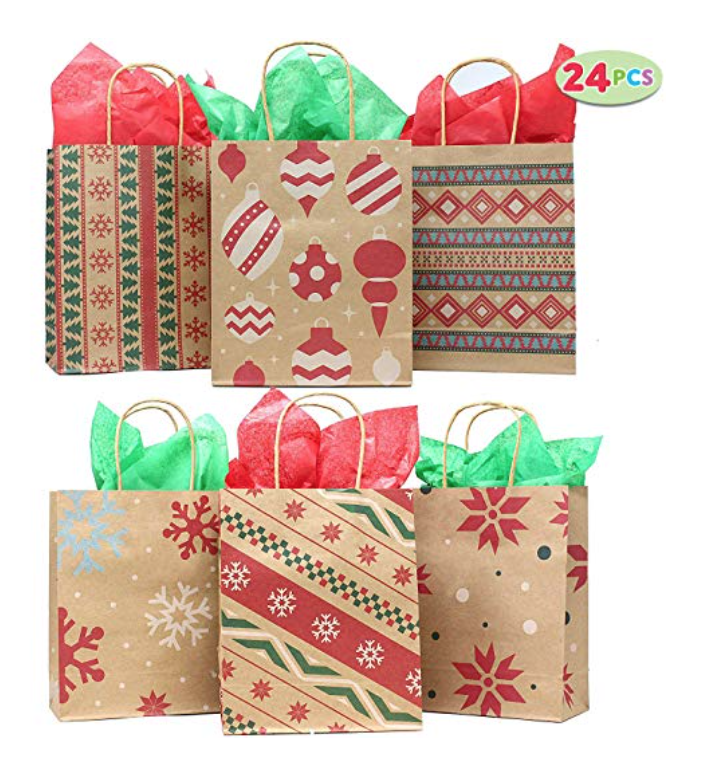 Here's another packaging idea. We searched for the best buy on packaging these great gifts, and we found it! You'll get 24 gift bags (with holiday paper included) for only $11. This is a steal of a deal. Get them here.Here's a glow-in-the-dark gift bag set, too.
Do you have easy (and inexpensive) gift ideas for students? Share your favorites with us in our WeAreTeachers HELPLINE group on Facebook.
Plus, check out our dollar store gifts.