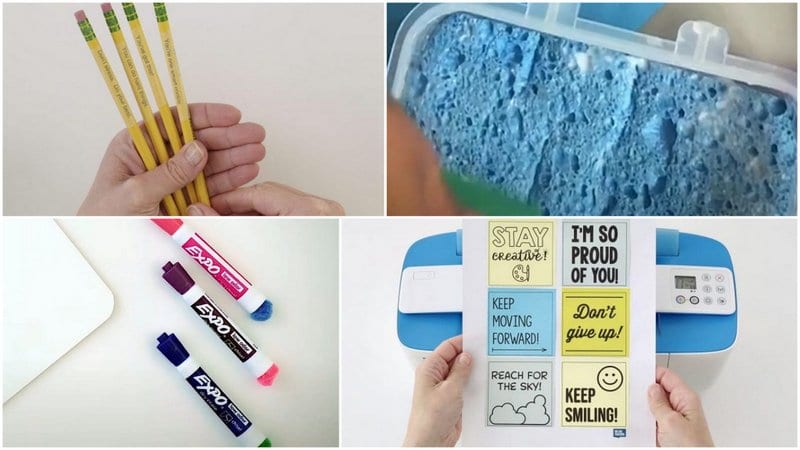 Brought to you by Walmart
Walmart's Teacher Shop has everything teachers need for Back to School all at low prices, from bulk school supplies to storage and organization to classroom decor. 
More
It's no secret: teachers love school supplies! They also love hacks to help save them time and money. That's why these school supply hacks are going to make your day. Our first tip: start your back-to-school shopping at the Walmart Teacher Shop, where you'll find everything you can possibly need for your classroom. Then, try some of these awesome tips to maximize your supplies for the year ahead!
1. Personalize your own pencils and pens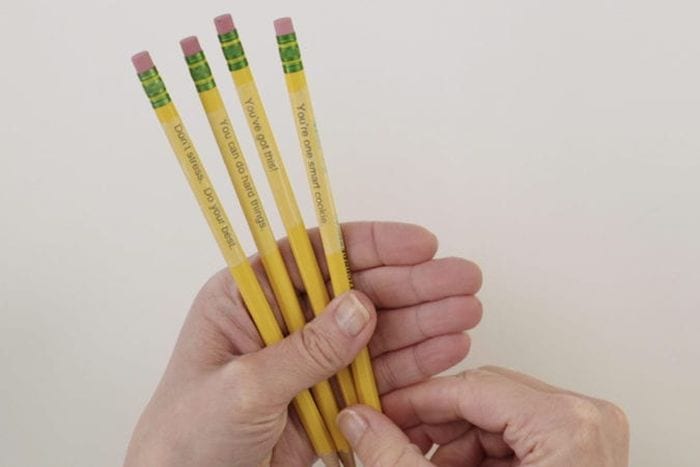 There are lots of cool pens and pencils available out there. Unfortunately, kids like to borrow them and they can get lost in the shuffle. Or even worse, you spend money on cute options, only to find they have poor quality lead or ink. Save money by adding your own personal stamp to good-quality pencils and pens instead. You can wrap them in washi tape, dip them in paint, or use tissue and decoupage glue. This is a great time to use a Cricut! Or try one of our favorite school supply hacks and use clear tape to add personal messages to pencils and pens. Learn how it's done here.
2. Buy in bulk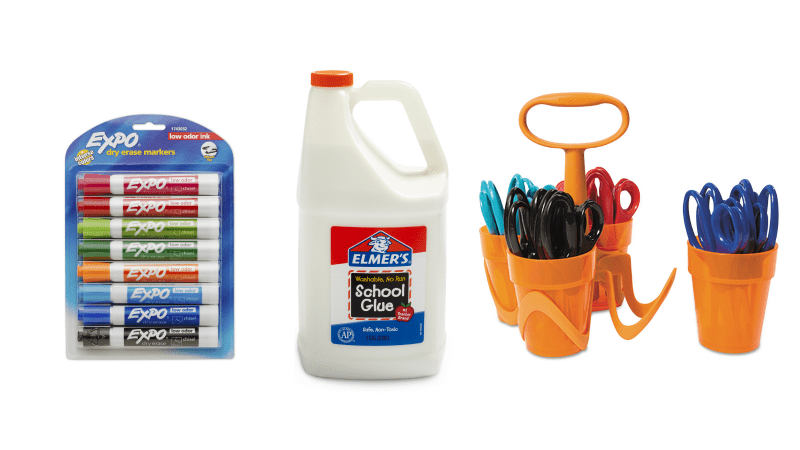 Buying in bulk is one of the easiest school supply hacks around. Teachers spend a lot of time and care assembling their school supply lists, but there are always at least a few kids who show up with the wrong supplies (or none at all). This year, buy the supplies you need in bulk, then ask parents to simply pay their share of the cost. It will save them time and money, and you'll be sure your students are all equally prepared for the year ahead. Walmart's Teacher Shop has a comprehensive bulk school supply section to get you started, including teacher favorites like Fiskars scissors and Expo dry erase markers .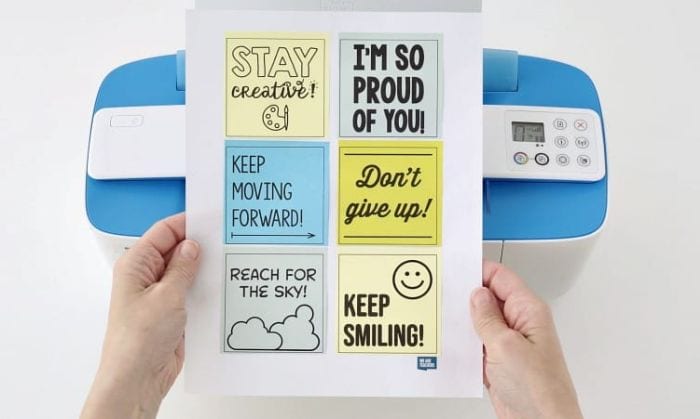 We're not lying when we say this school supply hack made our jaws drop the first time we saw it. Printing on Post-It notes is unbelievably easy! Imagine all the ways you can use this. Grab our free Post-It templates , which include thank you notes, reminders, rubrics, writing checklists, and more. This is the hack you're going to want to share with every teacher you know.
4. Make the most of mechanical pencils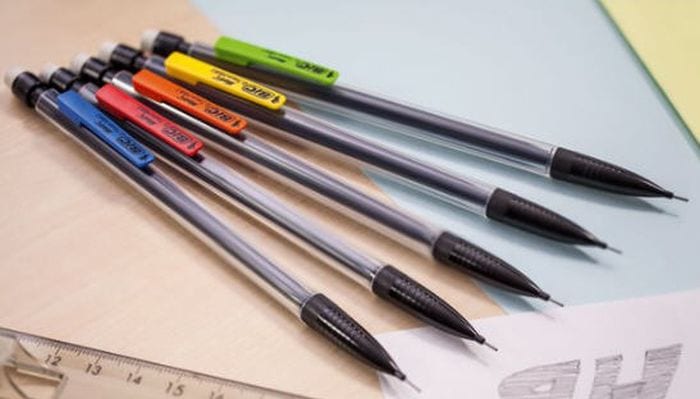 Mechanical pencils can be a real blessing since they never need sharpening. Kids do tend to wear down the erasers, though. Before they toss the pencil, have them open it up and remove any remaining lead still inside. Then, add the lead to a new mechanical pencil to give it a longer life!
5. Add pom pom erasers to dry erase markers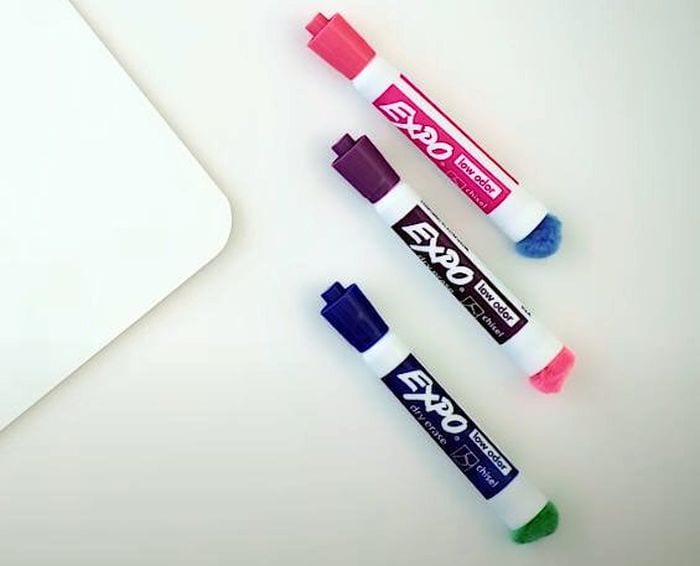 Dry erase markers have replaced chalk in most classrooms these days. But one thing remains the same … where do all those erasers wander off to? Fortunately, we found a school supply hack to solve that pesky problem! Pick up a bag of pom poms and hot glue one to the end of each marker. Now you'll always have an eraser when you need it! This is especially handy when kids use individual dry erase boards.
6. Buy pre-cut half-size composition books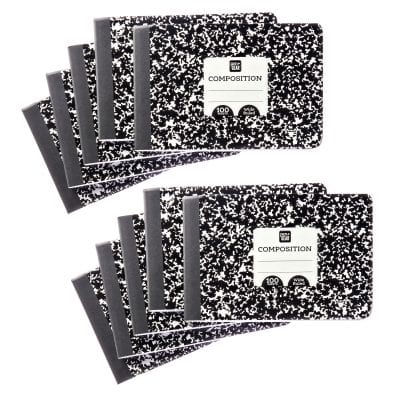 One of the more popular recent school supply hacks involves cutting standard composition books in half to make mini notebooks. This is clever but requires power tools many people don't have at home. Save yourself a trip to the hardware store and just buy these pre-cut notebooks at Walmart instead.
7. Swap glue sticks for a glue sponge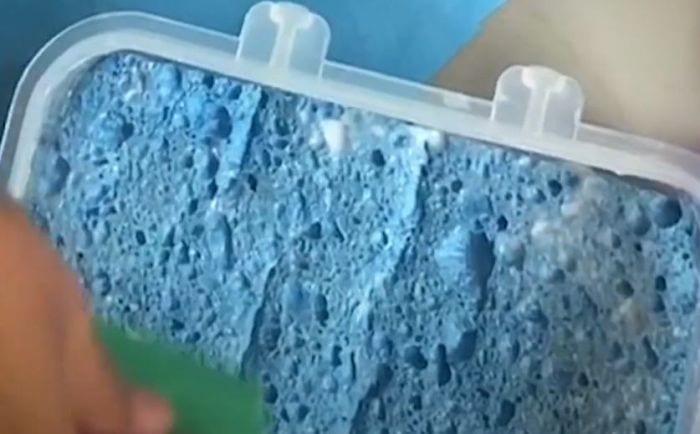 Glue sticks are terrific for low-mess crafts, but boy, do kids go through them quickly! That's why you need this glue sponge hack. Place a kitchen sponge into a plastic container with a tight-fitting lid, then pour liquid school glue over the sponge until it's saturated. Kids press items lightly onto the sponge to pick up just enough glue. Put the lid back on when you're done to keep it fresh, and refill as needed. This idea saves money, plus it's good for the environment by eliminating waste.
For all your Back to School needs, head to your local Walmart or check out the Walmart Teacher Shop.