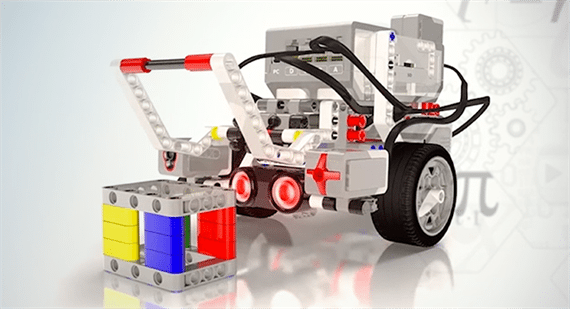 Brought to you by LEGO® Education
For over 30 years, LEGO® Education has been working with educators to provide solutions that are used in the classroom to bring subjects to life and make learning fun. LEGO Education strives to encourage students to think creatively, reason systematically and release their potential to shape their own future. Visit LEGOeducation.us to learn more.
More
Ask any middle schooler and they'll tell you that robotics rocks! (If you don't believe us, try showing a clip from BattleBots to your students and see how they respond.) Kids who learn robotics in school get the chance to do something they love, to learn something they need and to go home happily dreaming big about careers in the fields of science, technology, engineering and math.
Ask any middle school teacher and they'll also tell you that robotics rocks. Teaching robotics as part of a STEM class gives kids the essential problem-solving skills that they desperately need in math, science, engineering and technology. Plus, it's a whole lot of fun.
One of the best resources for teaching robotics (and with it, STEM) is LEGO® MINDSTORMS®. So we polled our robotics-loving teachers (and scoured the Internet) to find out how teachers incorporate LEGO MINDSTORMS bricks into their classroom curricula. Read on and get the ultimate inspiration, then click over to enter our contest, because one lucky teacher is going to win a LEGO® MINDSTORMS® Education EV3 Core Set (worth more than $1,100!).
Here's what our LEGO MINDSTORMS–loving teachers had to say:
1. Robots can teach math … and self-control for adults.
"The first time I used the data-logging capabilities of LEGO MINDSTORMS robots was with the touch sensor. I had my students build a robot that mimicked the positive reinforcement of Vegas slot machines by responding with lights, sounds, bright colors and movements whenever somebody pressed the touch sensor. They also wrote signs that clearly said 'Do Not Touch' and placed these right next to the enticingly framed touch sensor. They then created programs that logged each time the touch sensor was pressed in a one-hour time period. I placed the robots in the main office one morning and giggled as I watched teachers and administrators read the signs and press the buttons anyway. Some were pressed quite frequently based on the reaction of the robot to each touch.
"Later, I brought all the robots back and had students analyze their raw data, creating graphs of touches per minute based on the hour-long time period. Students looked at their graphs and their data and made conclusions about how successful they were in creating a robot that used positive reinforcement to entice teachers to break the rules and ignore the 'Do Not Touch' signs." —Ian Chow Miller
2. Hold a robotics-centered summer camp.
"At our school, we host a huge LEGO MINDSTORMS summer camp for all kids who are interested in robotics. Kids take LEGO MINDSTORMS bricks from idea to robot in our weeklong program, and every single one of them goes home with a newly developed interest in STEM. There's way too much to explain in one little quote, but if you want to know more, we have a video telling about the process along with photos of some of our complete robots." —Aaron Maurer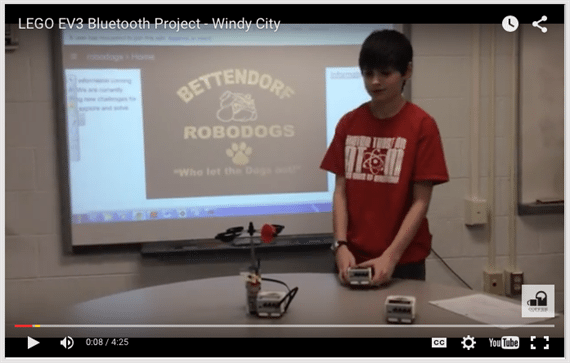 3. Take robotics to the competitive level.
"My students participate in the First LEGO League program and LEGO MINDSTORMS is a great way to challenge them to really be competitive. We design robots, connect them to the program, and utilize both the software and the bricks as part of our curriculum. I love how my students are beginning to understand the coding and engineering behind the LEGO MINDSTORMS features and functions (rotations, degrees, move tank, move steering, other motor functions and attachments) as they build their robots and program them to work. Below is one of the robots one of my students designed for last year's FLL World Class Challenge." —Emma Stevenson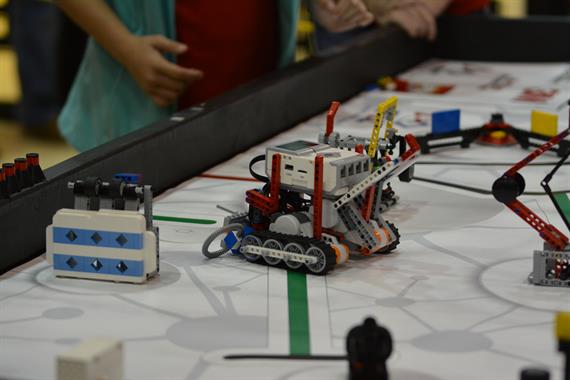 4. Make a Candy Machine
We love seeing teachers get creative and try new things. That's why this LEGO MINDSTORMS candy machine really got our attention. (Plus, who doesn't want a real, functioning candy machine in their classroom?)
5. Pump up the excitement for math or science class.
"It never fails: My students are always energetic and eager to work when we work with robots. And with LEGO bricks, we have worked with LEGO MINDSTORM and the new EV3 robots for four years. The students rotate jobs, such as builder, programmer, driver and assistant driver at every session. They brainstorm and discuss to solve problems. We use our robots to compete in First LEGO League (FLL) as well as to teach problem solving in STEM." —Kathy Teich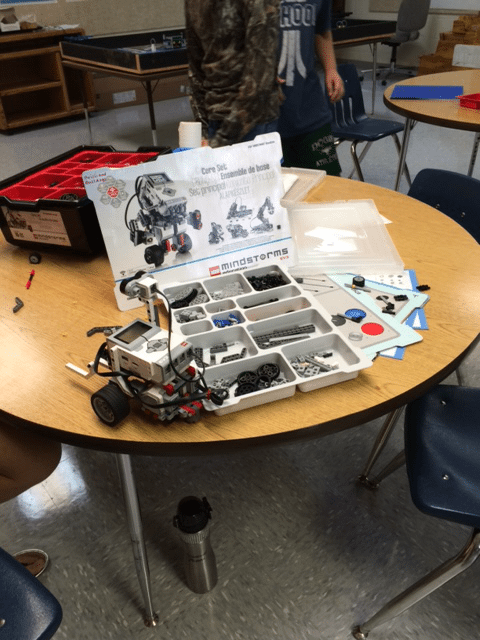 6. Let your students help you solve the world's problems (or at least deliver coffee).
"I am currently working with my students on a LEGO EV3 robot that will deliver coffee to a teacher next door with hopes of expanding it to other teachers. We are building a simple bot now to make sure it can make it down the hallway without spilling, then adding an arm to tap on the window to let him know his coffee has arrived." —Aaron Maurer
7. See who can launch the furthest.
This LEGO MINDSTORMS Turret Launcher is pretty awesome. Imagine if you challenged your students to see who could launch something the furthest down a football field using a robot. We're guessing there would be some pretty genius robotics going on in your classroom, and some pretty excited kids leaving your classroom afterwards.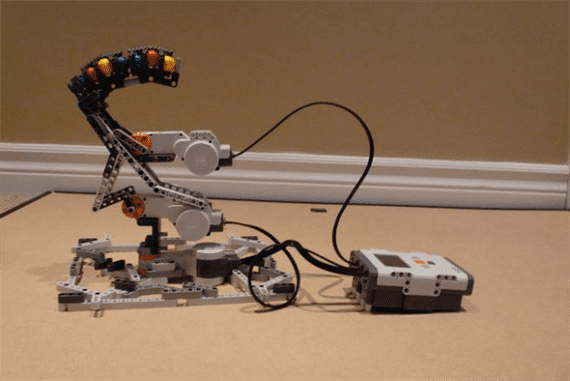 photo credit: Instructables
Share your own LEGO MINDSTORMS robotics ideas in the comments, then don't forget to head over to enter to win your own LEGO® MINDSTORMS® Education Ev3 Core Set worth more than $1,100!