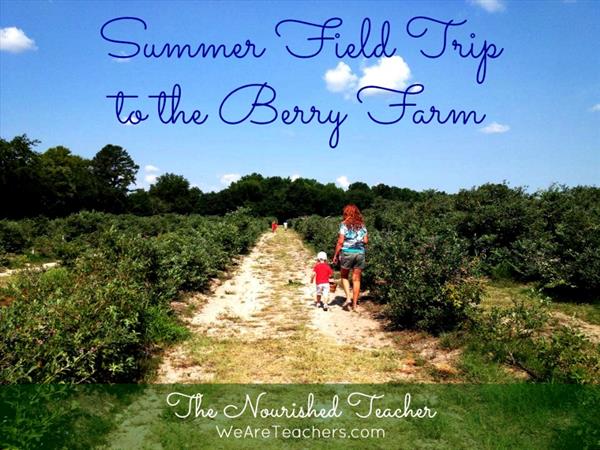 My mother-in-law Rhonda is an amazing third-grade teacher and also an excellent Mimi (grandma). I've never met someone so determined to squeeze every last drop of fun out of every moment.
Because grandson time is limited to weekends during the school year, when summer hits, she gets right to work checking off her Summer Grandson Adventure List. So far they've gone swimming several times, made day trips to see family and even went on their first overnight trip together (whoohoo, two nights alone with my husband!!), including a day at a water park and a trip to Blueberry Hill Farms in Edom, Texas. She doesn't waste a minute of her precious summers.
If you're looking for something fun and special to do this summer, may I suggest one of Mimi's Summer Grandson Adventures: berry picking. I went along last year during blueberry season and it was so much fun, walking through the rows of vines, spotting the juiciest most vibrant berries to collect in your basket. And of course, you can eat as many berries as your belly desires while you're picking. My son, who was 2 at the time, took full advantage of the opportunity, eating them as fast as we picked them … which is why our baskets looked like this after an hour worth of picking.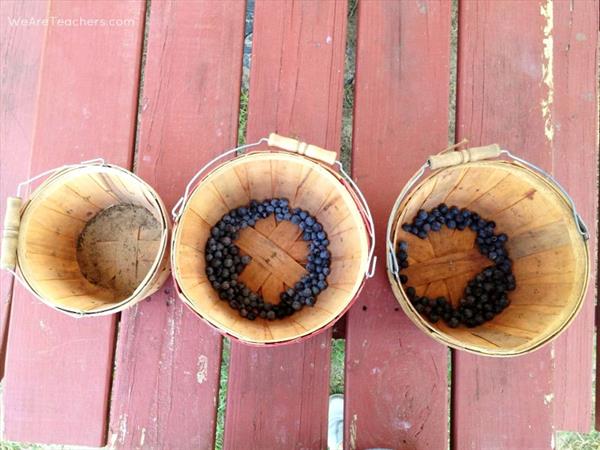 The fun is in the picking … but then again, we had a lot of fun buying bags full of berries too! I didn't go along this year, but they brought me back a huge crate full of blackberries.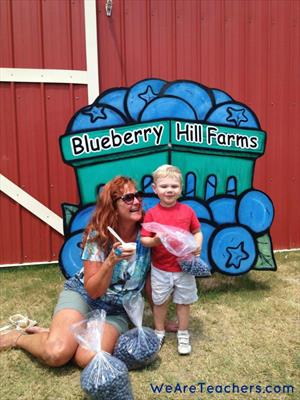 Even if you come home with just a handful of handpicked berries, the adventure of foraging for your own food and the joy of eating a berry fresh off the vine is more than worth the trip.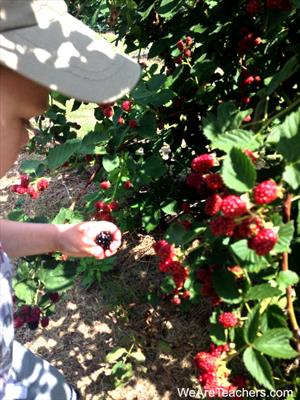 Summer is short … eat buckets of berries!
Tips for Freezing Berries:
Don't rinse the berries before freezing.
Lay them in a single layer on a baking sheet to freeze.
Once frozen, store them in plastic baggies or containers for six months to a year.
Pre-measure two cups per bag to save yourself time later.
When you're ready to use them, just give them a rinse, then toss into smoothies or ice cream or bake into cobblers, pies or bars.
My Favorite Berry Recipes:
____________________________________________________________
Rachel Randolph is a mom to a busy toddler boy and a wife to an even busier high school football and baseball coach. She is co-author of "We Laugh, We Cry, We Cook," a food memoir written with her mom, and their upcoming book "Nourished: A Search for Health, Happiness, and a Full Night's Sleep" (Zondervan, January 2015). She also blogs at www.TheNourishedMama.com and www.laughcrycook.com.