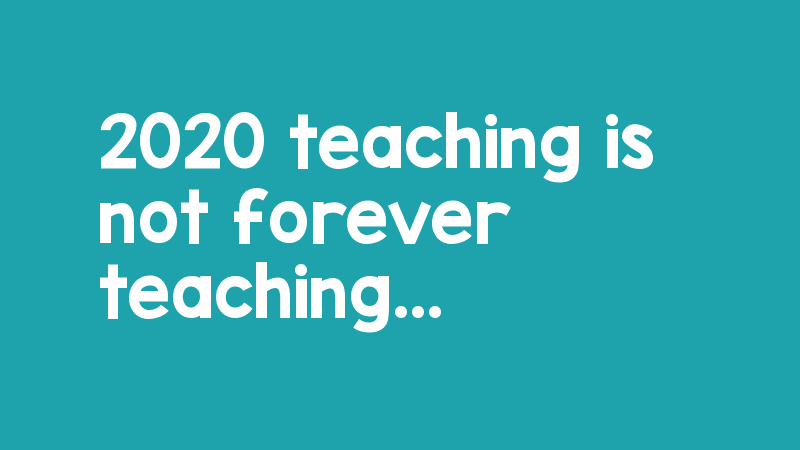 Teaching during a pandemic is no small feat, and sappy quotes are honestly the last thing most of us need right now. That's why these quotes about teaching during the pandemic spoke to us—they get at the real challenges we are all facing.
1. We see you
And couldn't respect you more.
2. To my teacher friends
Go team!
3. Bottom line…
True connection.
4. Dig deep
And treat yourself to a latte while you're at it!
5. The most important thing
It's the kids, always the kids.
6. Teaching is an art
What could be more important than creating a safe space?
7. Shout out to my peeps
Hey Santa, can I ask for things for my friends?
8. This too shall pass
Hard to believe when you're in the thick of it, but true.
9. You are enough
And your students love you for it.
10. The most important lesson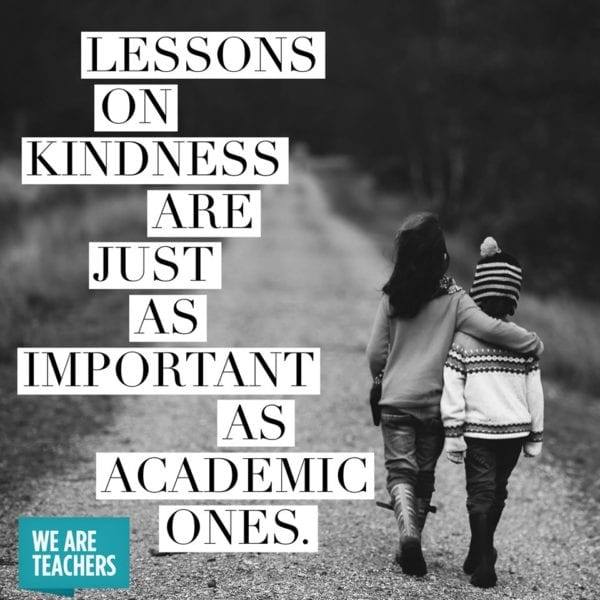 Everything else comes after that.
11. Perfection not required
Just be your positive self.
12. Is this some sort of test?
Some days, it sure feels like it.
13. Keep the faith
We may not know when this thing will end, but we're all in.
14. Keeping the boat afloat
Rock solid.
15. Truth
Teachers are warriors.
Do you have a favorite teacher quote that's helping you through the pandemic? Share in the comments!
For more inspiration and tips, be sure to subscribe to our newsletters. 
Plus, check out 55 of Our All-Time Favorite Teacher Quotes.