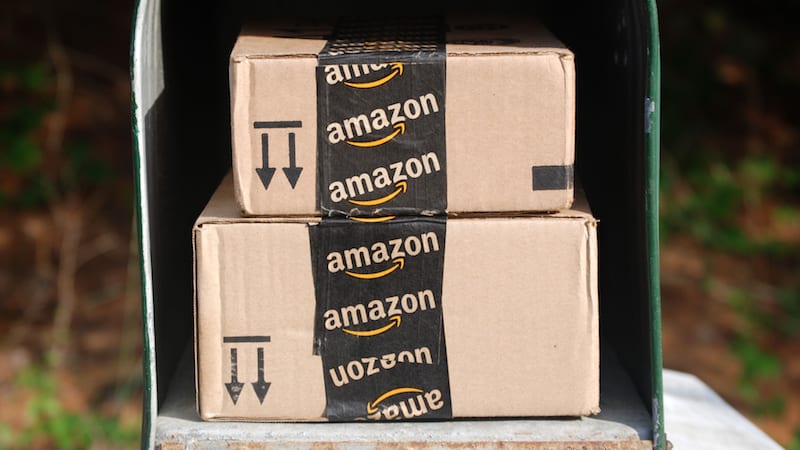 We already love Amazon for its ability to get new novels to our Kindles in seconds, birthday presents to our homes in less than a day and for the hours of streaming TV it provides in our off hours. But our love for Amazon only grows as it continues to provide services and solutions especially for teachers! Check out these 9 awesome Amazon perks for teachers.
1. Amazon School Lists
Let your students' parents know the necessary school supplies, as well as items you need in the classroom, through Amazon School Lists. This is a convenient way for parents to view and easily purchase supplies, and up your chances that your students arrive to class prepared.
2. Amazon Whispercast
Finding and distributing e-books to your students' Kindles or digital devices is made easy with Amazon Whispercast. Rather than purchasing (and storing!) 35 individual copies of Where the Red Fern Grows, you can simply sync the book, or any other of the millions of content choices in the Amazon library, to your students. It is easy to create groups for different classes and reading groups, too.
3. Amazon Smile
Register your school and your PTA/PTO with Amazon Smile and with every purchase your school community makes, Amazon donates 0.5% of the price back to your school. PTA/PTOs can sign up too!
4. Amazon Business for Education
Administrator must do: Sign up for Amazon Business for Education and get tax-exempt purchasing, discounts and free two-day shipping on orders of $49 or more. You can enroll multiple teachers, admins, and staff, and create approval workflows and purchase orders for easy tracking.
5. Amazon Inspire
Amazon Inspire is an open collaboration service that allows teachers to share digital resources. It's similar to TeachersPayTeachers, but bonus! All the lessons are free.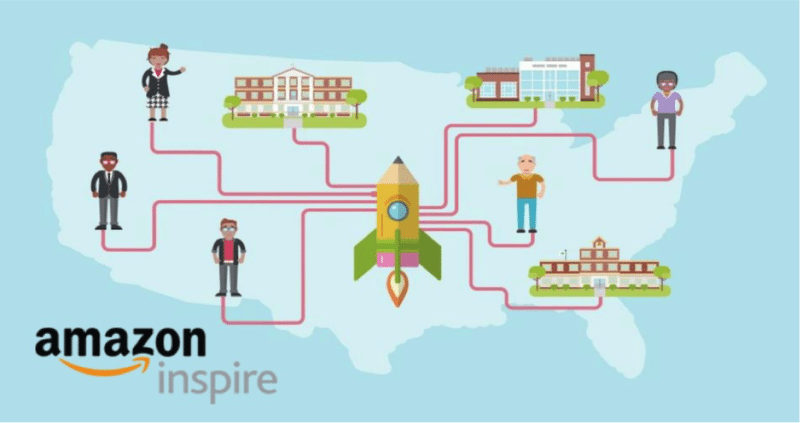 6. Amazon Education Publishing
Make your original education content and products available to educators on the Amazon marketplace through Amazon Education Publishing. You can publish and sell books, ebooks, audiobooks, and videos while retaining your creative control and owning your copyright. For every purchase you will earn royalties.
7. Amazon Prime Student
Working on your advanced degree and in possession of a .edu email address? You qualify to for Amazon Prime Student for six months! You will receive all the fabulous Prime goodies, such as free two-day shipping, Prime Video, Prime Music, referral bonuses, unlimited photo storage, discounts and other special offers. After a six-month free trial, it's just $49 a year—half the price of a regular Amazon Prime membership.
8. TenMarks
TenMarks is Amazon's math and writing curriculum for classrooms that can be tailored to your classroom, math groups and individual students' needs. This web-based curriculum was built by teachers and education experts to powerfully connect with students and align with common core and state standards. It is likely that you already are familiar with TenMarks, since it is used in 85 percent of U.S. school districts.

9. Amazon Affiliates
If you have a blog or a popular social media presence in which you recommend products for readers, be sure to sign up for an Amazon Associates account. For every purchase your readers make using your affiliate links, you can receive a commission anywhere from 4 percent on books to up to 10 percent on downloads. Your commission will be directly deposited monthly.
Plus, if you're looking for more Amazon picks for teachers, check out some of our shopping guides: