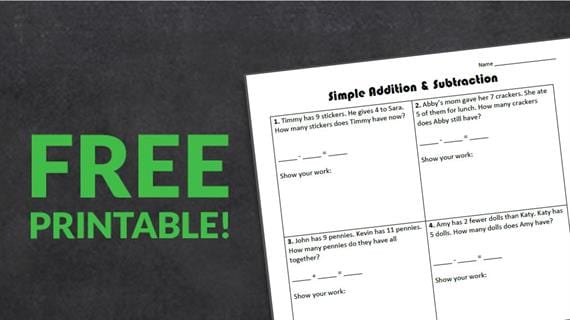 Education is trending towards real life application of everything we teach. Not a bad thing, in my opinion! But it can sometimes mean a little bit of extra work to put everything in the context of real life, especially math. That was on my mind this week, as I was creating this free printable. It's a worksheet with 6 simple "real life" situations that deal with addition or subtraction.
Simple Addition and Subtraction Worksheet

I've also included a space for students to draw their understanding of the problem, and a partial answer key (there are lots of correct ways to draw a problem).
Download the full-sized printable: Simple Addition-Subtraction [PDF]